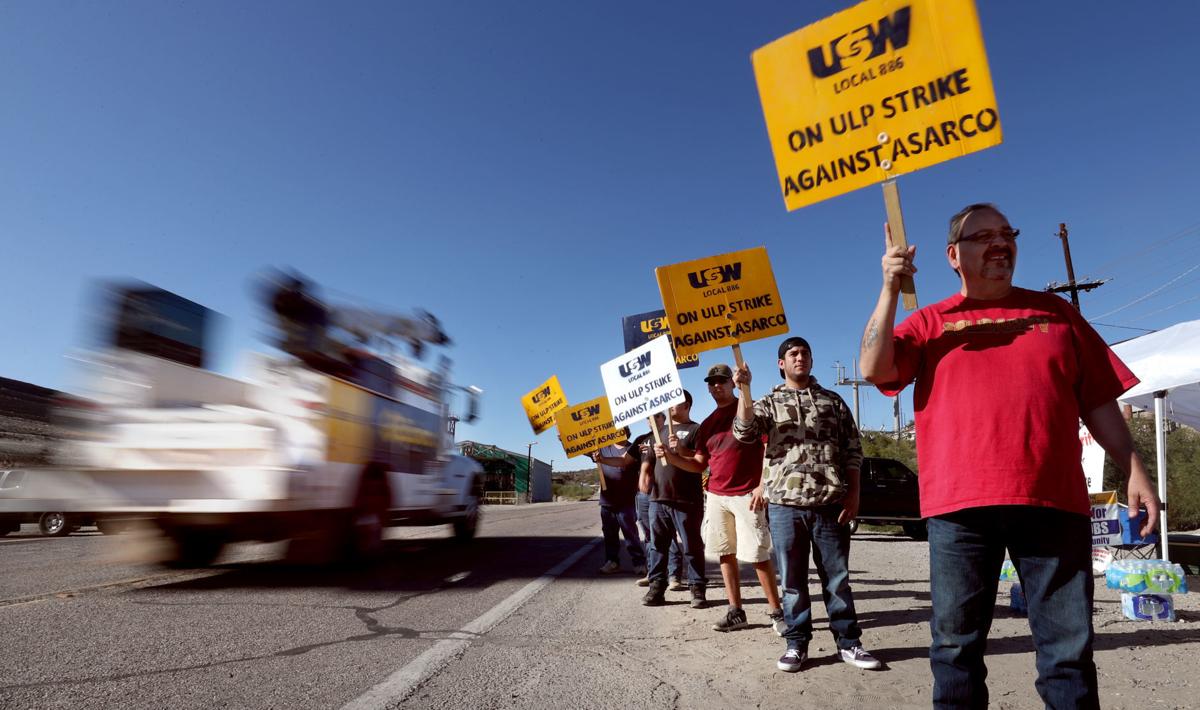 A new round of contract talks between Tucson-based copper producer Asarco LLC and striking unions representing more than 2,000 Asarco workers in Arizona and Texas yielded no progress, the United Steelworkers said.
A union negotiating committee met with Asarco representatives as scheduled on Thursday "and as expected, the company has not changed its previously rejected demands for major economic and non-economic concessions," the Steelworkers said in a message to members.
Asarco officials could not be reached for comment.
The Asarco unions went on strike Oct. 13 after rejecting the company's final contract offer, which the unions said includes no wage increase for nearly two-thirds of workers, freezes the existing pension plan, and more than doubles the out-of-pocket contribution individual workers now pay for health care.
The Steelworkers union, which leads a group of eight unions representing Asarco workers, said it "remains committed to the collective-bargaining process and will continue our good-faith effort to resolve our differences at the table, but management must first understand that we are united in solidarity for a fair contract."
The Asarco production and maintenance workers have been working without a new contract since their last contract expired in November 2018, and they have had no wage increases since 2009.
Asarco operates the Mission Mine in Sahuarita south of Tucson, the Silver Bell Mine in Marana and the Ray Mine and Hayden smelter in Central Arizona, as well as a copper refinery in Amarillo, Texas.
Asarco has reportedly kept some operations going with management employees and workers who have crossed picket lines.
In its message to members, the Steelworkers noted that it is illegal to permanently replace or threaten to permanently replace employees who are on an "unfair labor practice strike," a determination that will be made by the National Labor Relations Board.
Asarco is the subject of a still-pending NLRB complaint filed by the unions in 2015, originally charging that the copper company was negotiating in bad faith, with the company filing a similar counterclaim.
The unions have additionally charged that the company illegally implemented its final contract offer, bypassed union representatives to deal directly with union members and discriminated and retaliated against union members.
The business news you need
With a weekly newsletter looking back at local history.