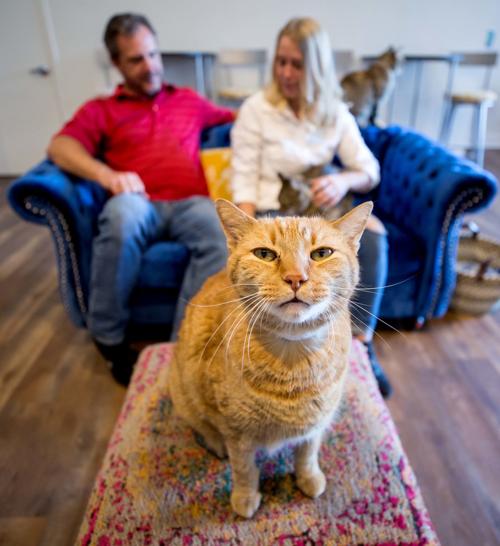 Commercial broker Leah Bogen raised a lot of eyebrows when she was negotiating a lease on her clients' behalf.
The tenant? Between 20 and 30 cats.
"There were certainly a lot of 'No' from landlords," Bogen said of trying to find a home for Tucson's first cat lounge. "It was mostly because of the unfamiliarity of what it was."
This week, Tucson cat lovers can learn firsthand about the concept when El Jefe Cat Lounge opens to the public.
Located at 3025 N. Campbell Ave. — next door to Pastiche Modern Eatery — the cat lounge offers people a chance to pet and play with the cats or participate in yoga or meditation classes while the felines linger close by.
The cats, provided by the Hermitage No-Kill Cat Shelter and Sanctuary, moved into their new space a few weeks ago to get acclimated before inviting guests, said Tiffany Lee, who owns the business along with her partner Jeff Wiese.
The space they finally landed had been vacant for more than three years and hard to lease because of its unique layout — 2,500 square feet in three stories.
But, it was perfect for El Jefe because the first floor can be used as the lounge for cat visitors while classes can be held on the upper levels.
The cats, too, seem to like the height as a few took in the views from the third-story window during a recent visit.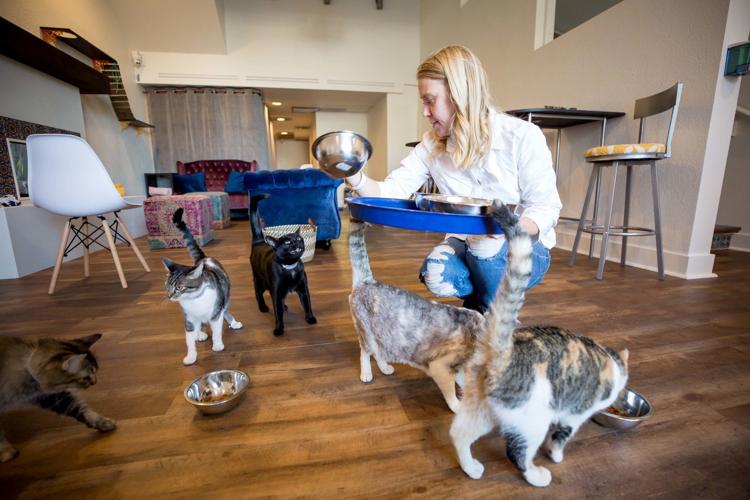 The cat lounge / cafe idea first originated in Taiwan and quickly spread to Japan. In 2014, cat lounges began to appear in the U.S. and now most major cities have one.
"I'm really loving that Tucson is becoming a cutting-edge city that has these things that big cities offer," said Bogen, a broker with Volk Co.
Lee, who had visited a cat lounge in Tempe, said customers appreciate the no-guilt visits unlike visiting the pound where the cats are in cages.
"People would sit and study and hang out with the cats," she said. "It reduces stress."
Wiese left the corporate world when he met Lee and moved to Arizona.
He had never heard of a cat lounge until Lee introduced him.
"She was having bad day one day and asked if we could go to the cat lounge," Wiese said with wide eyes. "I was like, 'Um, sure, whatever it takes.'"
The couple were living in Chandler at the time and went to the lounge in Tempe.
"She sat down and started playing with the cats," Wiese said. "As I was just sitting there, I watched all these people come through the door."
They decided to bring the concept to Tucson and originally wanted to be on North Fourth Avenue to be close to students who may have left a cat back home when they came to the University of Arizona for school, but the couple couldn't find a willing landlord.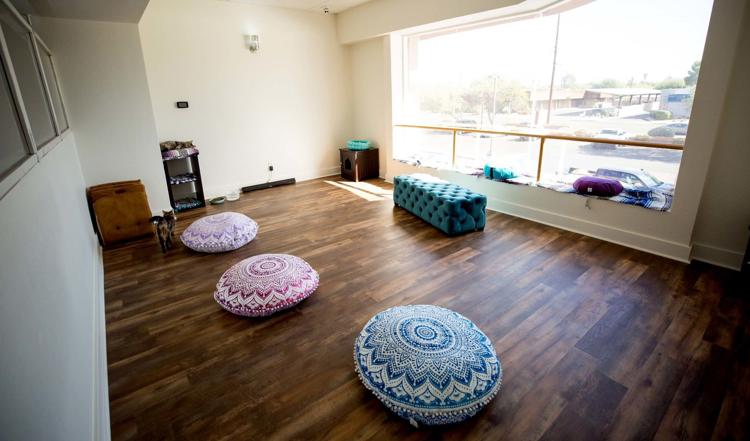 "It was a challenge to educate the landlords," Wiese said. "There was a misconception that people could bring in their own cats. You can't bring your cats."
For the Hermitage Cat Shelter, this new lounge is like an extension of its program, said Karen Baden, the shelter's executive director.
"Believe it or not, I get calls all the time from people who want to start a cat lounge, but mostly false alarms," she said. "It's really hard to open a cat cafe because cats have a stigma that they're going to ruin things."
Baden said she was thrilled when Lee and Wiese cleared the hurdles to find a place.
"I was like, 'Yes!'" she said. "I saw the place and it's great…Tiffany and Jeff have worked really hard."
Having some of the shelter cats move "up town" will help bring awareness to the cat community.
"This means we're going to be able to save more cats," Baden said. "As a nonprofit we don't have a ton of money for marketing and having some of our cats at the lounge is going to make a big difference."
All of the cats residing at El Jefe Cat Lounge will be available for adoption, should a customer fall in love with a certain kitty. Hermitage will process the paperwork and send a replacement cat to the lounge.
Lee and Wiese did all of the improvements themselves and worked with Hermitage on feeding schedules and best practices.
The duo also abides by a strict cleaning schedule to keep the lounge from becoming smelly.
"There are hourly, daily, weekly and monthly duties and an air purifier," Wiese said.
The lounge is named after one of Tucson's most famous cats, El Jefe, the male jaguar who was recorded living in the Santa Rita Mountains, Lee said.
The lounge will have a soft opening Thursday, Oct. 31, at noon. Prices start at $10 per hour for a lounge visit with the cats and classes start at $17.
Visit eljefecatlounge.com for more information on class times or to make a reservation, which is recommended. Drop-ins are welcome, but lounge space is limited to 20 people.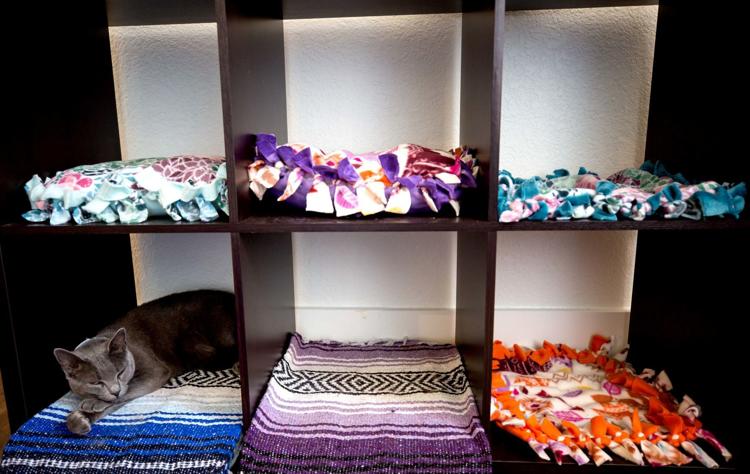 Contact reporter Gabriela Rico at