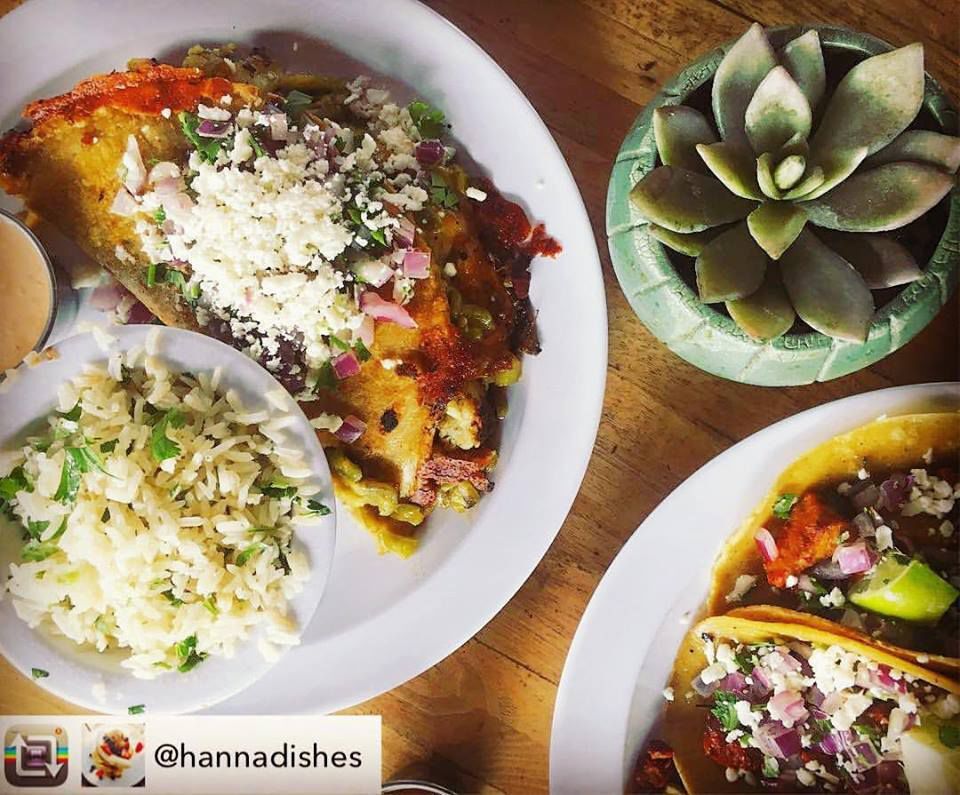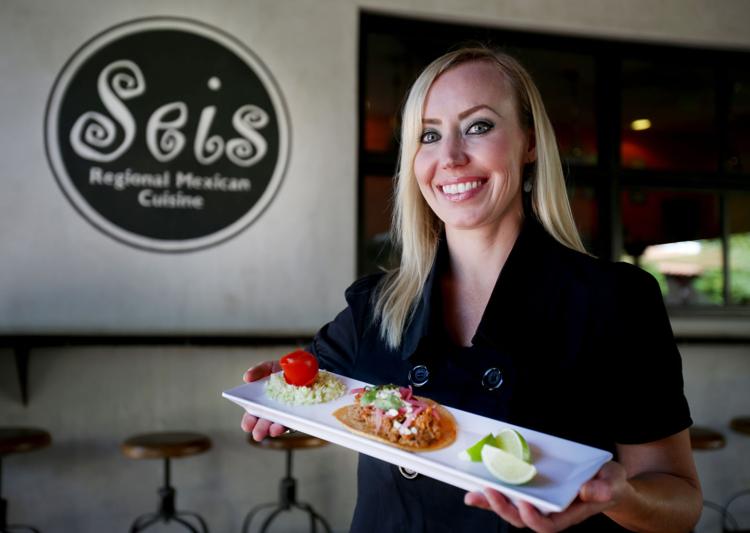 Last week, Jake and Erika Muñoz welcomed their second child, a boy.
In mid-September, they will open their second restaurant.
"We knew that we wanted to expand, it was just a matter of timing," said Erika, who with her husband has run Seis Kitchen and Catering for six years — the first two out of a food truck, the last four at Mercado San Agustín, 100 S. Avenida del Convento, off West Congress and Interstate 10.
"This spot was sort of what we had envisioned. We needed a lot more space," she said of Joesler Village, where they will open in a 3,400-square-foot space next to Sullivan's Steakhouse.
The couple, who also have a daughter, have been working since April on a complete buildout of the space at 1765 E. River Road at North Campbell Avenue. When completed, it will seat 115 inside and another 40 on its patio, Jake said.
"They're doing all the pretty stuff now so we should be ready to go by mid-September," he said. "We tried to design it so it takes a little bit from our current space."
The new place is significantly bigger than the 278-square-foot walk-up Mercado restaurant, where customers order at the window and eat at the tables set up in Mercado's courtyard patio. Seis Kitchen also offers table service.
Erika said the couple's goal is to largely imitate the Mercado restaurant, from the chalkboard announcing daily specials to the menu inspired by the cuisines of Mexico City, Baja, Oaxaca, northern and western Mexico, and Yucatán.
Hours for the new restaurant haven't been set, but Seis Kitchen and Catering at the Mercado is open from 8 a.m. to 8 p.m. Sundays through Thursdays and until 9 p.m. Fridays and Saturdays.
Contact reporter Cathalena E. Burch at cburch@tucson.com or 573-4642. On Twitter @Starburch