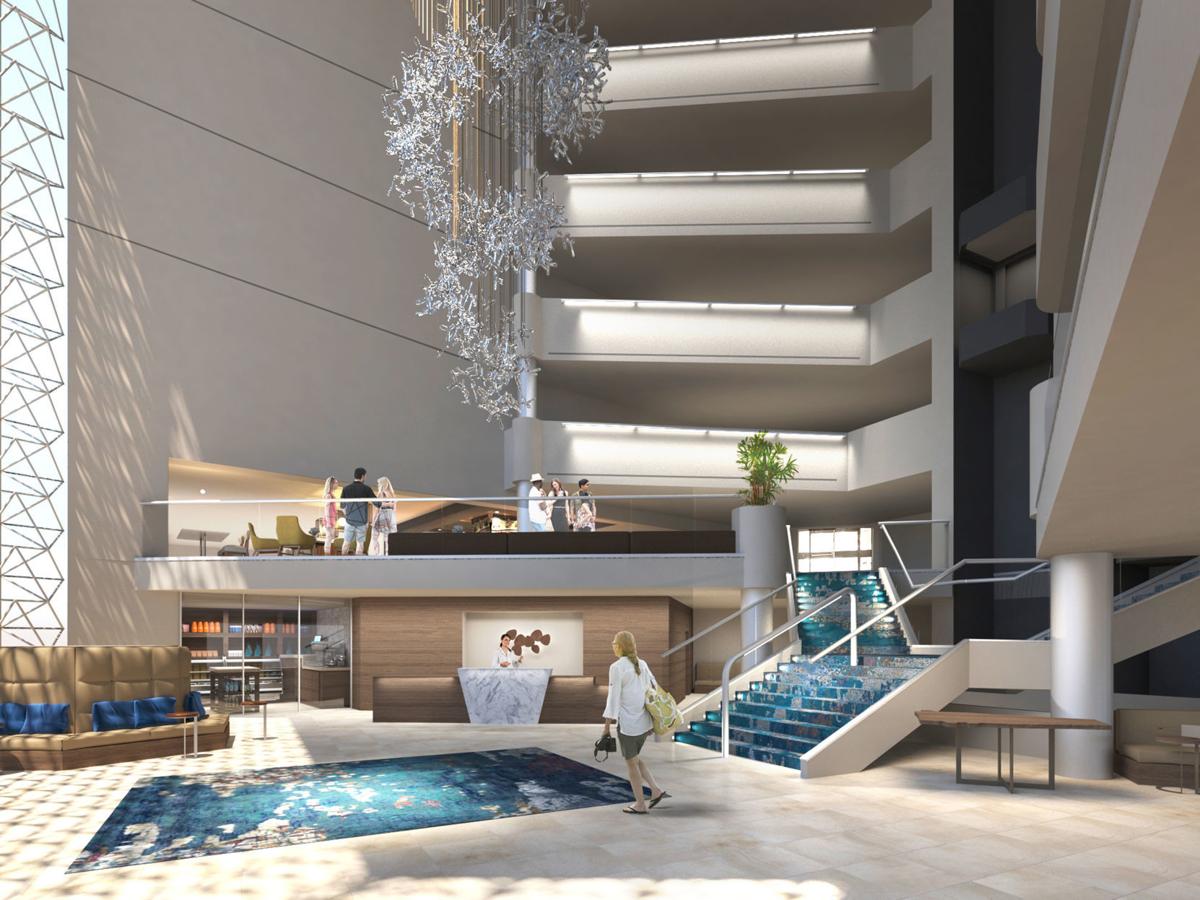 Five hotel concepts in downtown Tucson are closer to reality after receiving the support of the Rio Nuevo Multipurpose Facilities District board.
Fayth Hospitality Group, a Hilton Hotels developer, plans to build a dual-brand hotel project near Cathedral Square downtown.
A 75-room Hampton Inn and a 123-room Home2 Suites would be built in a six-story structure on South Stone Avenue between Ochoa and Corral streets, across the street from St. Augustine Cathedral. Home2 Suites is a Hilton extended-stay brand, said Greg Fay, Fayth's managing parter.
Rio Nuevo unanimously agreed to waive a portion of the newly generated sales tax it receives from the hotels' development, capped at $7.5 million.
Fayth Hospitality Group plans to begin construction June 1 and be open for guests in 2021.
The board also unanimously voted to move forward with another developer's request for a 12 percent waiver on generated sales tax on their nearly $90 million investment over 25 years on Marriott's new dual-brand hotel concept on the south lot of the Rialto Theatre block.
Marriott's Moxy and Element hotels will share a space on the corner of Fifth Avenue and Broadway.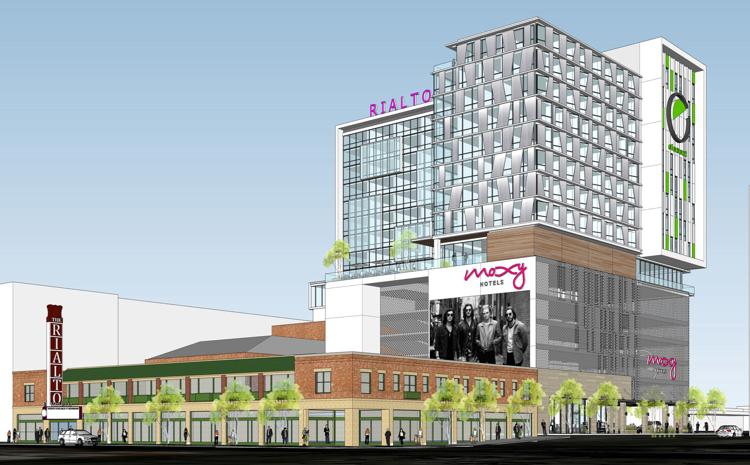 Developers Scott Stiteler and Rudy Dabdoub will also renovate the Rialto Theatre as part of the development and move the entertainment venue's events to the Corbett Building on North Sixth Avenue and East Seventh Street during construction.
"This is our gift to the community and to the theatre," Stiteler told the board.
Board member Mark Irvin commented that downtown businesses, such as Caterpillar and Hexagon Mining, are pleased to learn about the extended-stay hotels coming to the area.
A fifth hotel at the Tucson Convention Center, being developed by Caliber Hospitality, needs parking to support the 170-room hotel.
The board voted to negotiate the building of a four-floor parking structure on the southeast corner of the TCC to support the development.
The five projects combined would add more than 600 hotels rooms downtown and attract large conventions to the TCC, said Glenn Grabski, TCC's general manager. There are currently about 2,000 hotel rooms downtown and its periphery.
"The future of the TCC," he told the board, "is not concerts, but conventions."