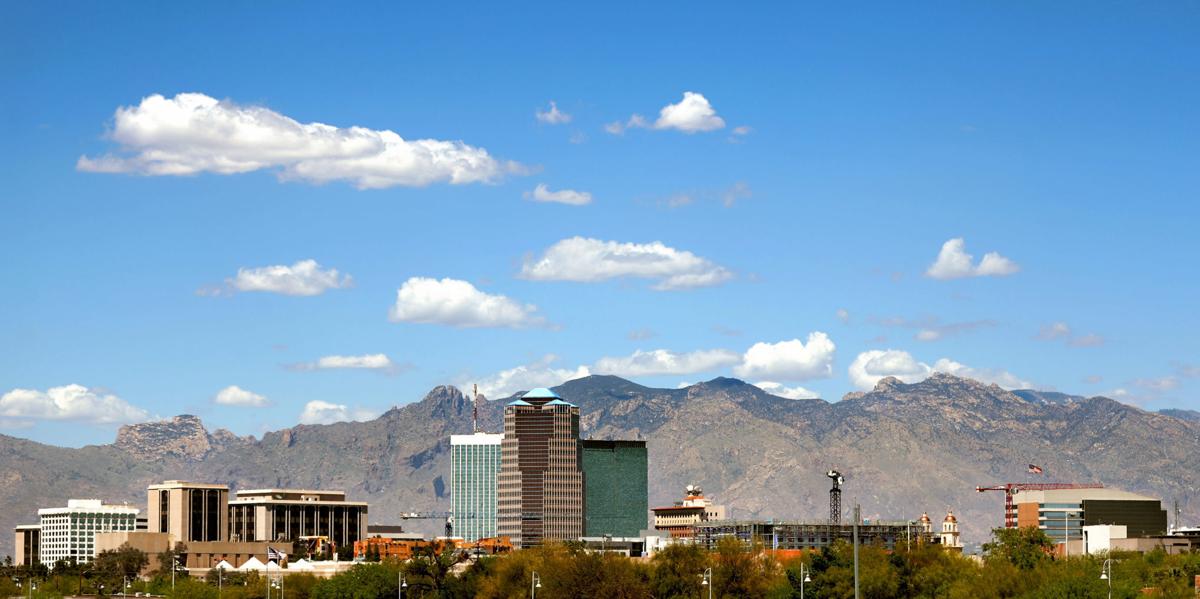 Tucson could one day become a hub for fashion designers.
At least that's the hope of economic development officials who have recruited a fashion designer from Seattle to move to downtown Tucson.
Joey Rodolfo, a sportswear designer, has a career that has spanned from head designer at Catalina Swimwear and design director for Unionbay Sportswear Co. in Seattle.
He co-founded several companies and is known for outfitting the 2001 Ryder Cup.
His company, Wow Studios, will lease 17,474 square feet at 1 E. Toole Ave., adding 50 jobs and 20 internships.
---
Today in history: Oct. 20
---
The new space will include office, design studios and a retail component.
Sun Corridor Inc. estimates an economic impact of $252 million.
The Rio Nuevo Board agreed to spend up to $500,000 to bring Wow Studios to downtown with subsidized rent and improvements to the building that formerly housed SinfoniaRx.
Joe Snell, president and CEO of Sun Corridor Inc., said Rodolfo hadn't considered Tucson for a relocation site as he was looking for bigger cities.
"What an opportunity to create a new industry," Snell told the board, adding that the design industry could become a new target for the economic development group.
"The last time we talked like this was Caterpillar," Snell said, referring to the group's work together to land the mining company in downtown Tucson.
Rio Nuevo Chairman Fletcher McCusker called Rodolfo the "Pied Piper" of the fashion industry and hoped his presence in Tucson will lure others.
The Buki Collection is the signature brand of Wow Studios with luxury technical clothing such as thermoregulation, moisture management, dynamic stretch and recovery.
"My vision is to establish Tucson as the next hub of innovative design not just in fashion, but in health/wellness and wearable tech," Rodolfo said. "I want to see how we can build a new industry in Tucson, attract suppliers and create the next generation of health and wellness products that make lives better. The environment is important to us — we believe in slow fashion with ethical production."
In a statement, several officials, including the University of Arizona president, the mayor of Tucson and Arizona's governor expressed their glee at the future arrival of Wow Studios.
The new operation is scheduled to open in January.
---
News you may have missed:
The business news you need
With a weekly newsletter looking back at local history.