A Kansas City-style barbecue restaurant is breathing life into the former Shari's Drive-In on North First Avenue.
Smokey Mo, a smoked meats and barbecue concept that also serves burgers, opened in mid-July in the old building that had been boarded up since Shari's closed in July 2008.
"It's all about smoked meats," said owner Telahoun Molla.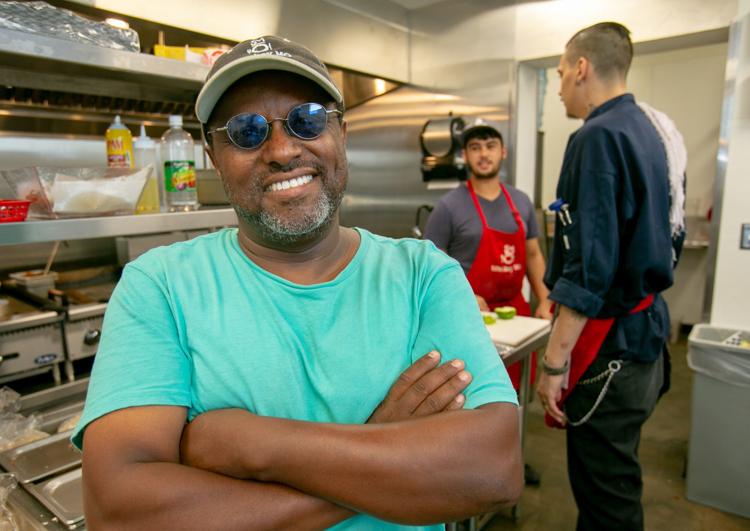 The restaurant's name, which coincidentally is shared with a Texas-based barbecue chain, plays off the restaurant's barbecue cuisine and Molla's name. He said he came up with it after chatting with some of his cooks.
"We had several names we were playing around with," Molla said. "And my last name is Molla. So they said, 'Why don't we call it Smokey Molla?"
After explaining that he didn't want to share his actual name with the restaurant, the staff settled on Molla's nickname: Mo.
"I wanted it to be something simple that people can relate to and someone said 'Smokey Mo.' I said that sounds just right," he said.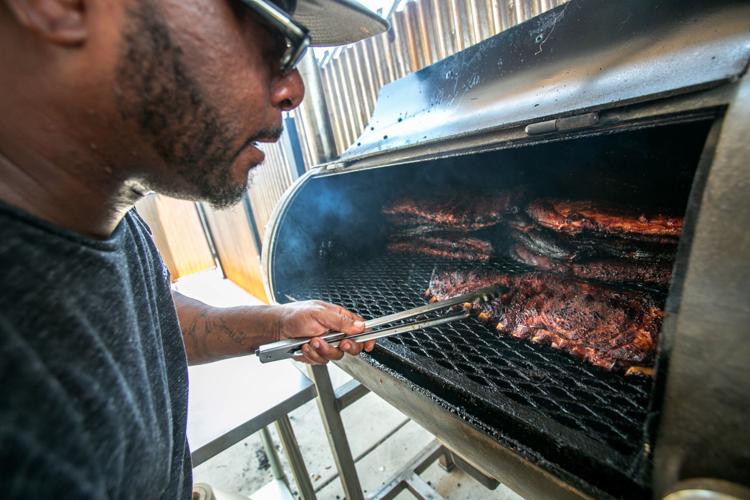 The menu is steeped in barbecue from housemade pastrami and pulled pork to beef ribs and smoked turkey, cooked over mesquite wood. The pit team is headed by pit master Terence Skinner, who recently relocated to Tucson from Kansas City, Missouri.
"During the day, we will have lunch sandwiches — delicious sandwiches made with smoked meats — and burgers. During dinnertime, we will serve traditional barbecue," Molla said.
Molla, who also helped develop the building that now houses Five Points Market and Café Desta, said he and his staff have been using the last two weeks as a soft opening.
They have been passing out flyers and promoting the restaurant through word of mouth, he said.
Molla has no plans for a grand opening anytime soon.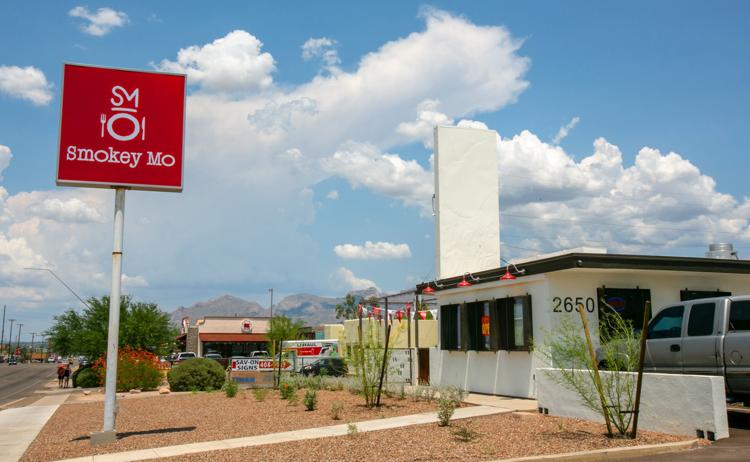 "The way I look at it is, every day is a grand opening day," Molla said. "We are going to do what we can to make people feel happy."
Ultimately, Molla said he hopes to further establish barbecue as a practical culinary option for Tucson diners.
"We are going to have amazing smoked meats, and Tucson doesn't have very many barbecue places," Molla said.
"It's going to be a nice place to come and enjoy food. I have an amazing, happy staff. It will be a very nice, clean place where people can be happy."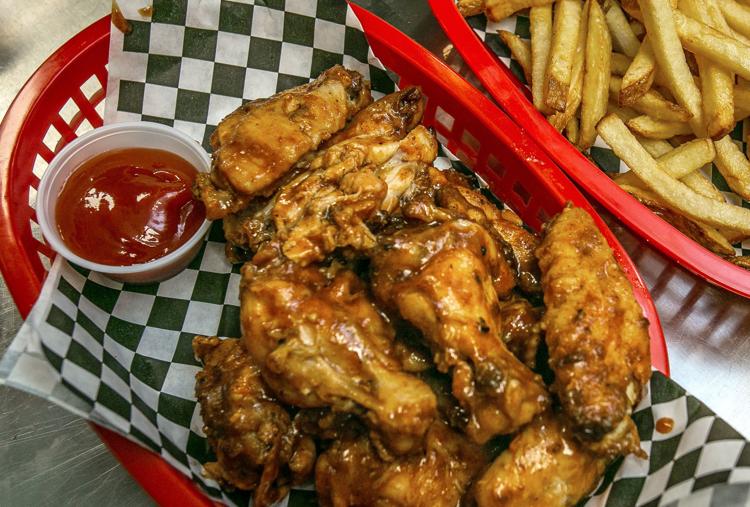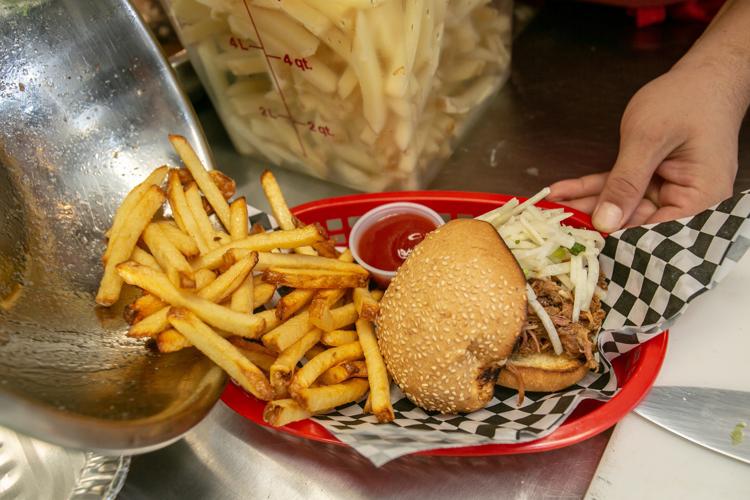 Shari's Drive-In had been an icon in Tucson for generations, first as an ice cream stand when it opened in 1955 and then as a burger joint when it added burgers to the menu in 1957.
It was christened Shari's Drive-In in 1979 in honor of former owner Shari Bartol.
The restaurant endured decades of economic ups and downs, but it could not weather the recession of 2008, shuttering that year along with several other Tucson restaurants.
Eddie Celaya is studying journalism at the University of Arizona and is apprenticing at the Star.