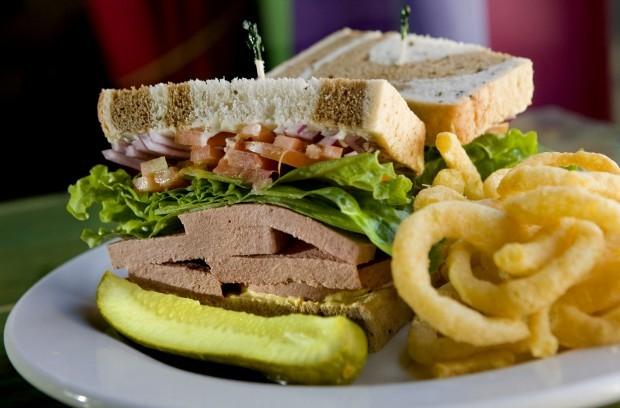 Bumsted's, a sandwich shop and bar on North Fourth Avenue where a cold beer is the perfect complement to the house favorite Mickey Likes It turkey and bacon sandwich, will close at the end of business Sunday, ending a 15-year run in one of Tucson's busiest entertainment districts.
Meanwhile, longtime burger maven Lindy's on 4th will take over the space at 500 N. Fourth Ave. as early as next month, said Shannon Cronin, who owns Lindy's with her husband Tim and son/chef Lindy Reilly.
Cronin said the new owners of the building across the street from Lindy's current location recently approached them about leasing the entire 3,200-square-foot building, which also is home to World Wide Wrappers. Cronin said the landlord told them Bumsted's had operated for a long time on a month-to-month lease and the owners wanted to get a new business in the building.
"They (building's owner) have been looking for a new tenant to move and we were the first ones to jump on that (now that) it's available," Cronin said. 
In a Facebook post late Wednesday, Bumsted's owner Barbara Shuman said that she and her husband/business partner Scot were "being forced out of business." She said they were notified by email two weeks ago that their and World Wide Wrappers' leases were not being renewed and "we were not even given an opportunity to counter Lindy's offer."
World Wide Wrappers owner Ali Bagheri could not be immediately reached to comment.
Bumsted's will be open from 11 a.m. to midnight today, from 11 a.m. to 2 a.m. Friday and Saturday, and from 11 a.m. midnight Sunday, their final day in business.
Cronin said Lindy's will begin renovations and a buildout of the building after March 1. The restaurant at 431 N. Fourth Ave. will remain open until the move, she said. 
Contact reporter Cathalena E. Burch at cburch@tucson.com or 573-4642. On Twitter @Starburch