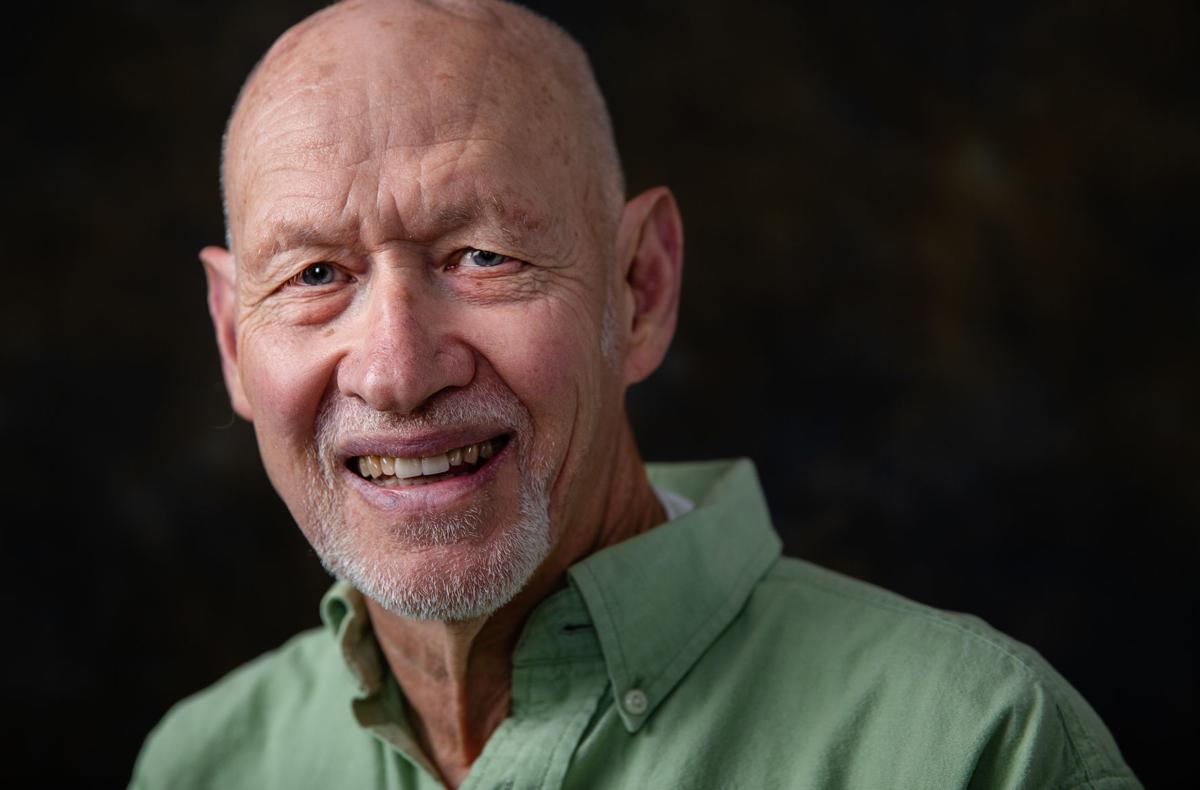 Pssst. Want to know a secret?
There are secrets all over Tucson and Clark Norton is revealing them.
Norton, author of "100 Things to do in Tucson Before You Die," has written another guidebook to Tucson and its surrounding area, "Secret Tucson: A Guide to the Weird, Wonderful, and Obscure."
For a man who has lived in Tucson only five years, his books show that he has explored it thoroughly.
"Secret Tucson" is filled with items you can explore that are off the beaten path, but some are also in plain sight, if you only know to look. Others are not so secret, but Norton points out that the title also includes "wonderful."
Some surprises for Norton included Picacho Peak and Mount Lemmon. He was fascinated to learn of a Civil War battle on Picacho Peak and that the Confederacy controlled Tucson for two months. He has also learned that there was an internment camp for Japanese-Americans on Mount Lemmon during World War II.
One place in Tucson with a secret is the Luis G. Gutierrez Bridge. This beautiful bridge is meant for walkers, bicyclists, cars and the streetcar. It's not exactly hidden. But if you're there at the right time on the right day, you'll see a little something extra.
"That was just serendipitous," Norton said recently, when asked about his book. "My wife and I were over at the Mercado and decided to take a walk and walked across the bridge. We saw these historical markers and said 'What's this all about?'"
Norton said at that point they couldn't figure out what the deal was with the shaped canopies. He did some internet research and they went back to the bridge at 8:30 a.m. on March 20 to see that a projection of a railroad spike was made onto the walkway. That particular projection only reveals itself at 8:30 a.m. every March 20. There are 12 such solar events each year. If the sun isn't shining, the projections won't be made.
Some other "secrets" were found by accident as well.
Norton and his wife were at Mission Gardens and as they were about to leave they noticed people throwing spear-like objects. It turned out someone was demonstrating weapons once used by the Hohokam. He told the Nortons that there were some ball courts that were similar to Mesoamerican ball courts and where to find them.
Norton went to Catalina State Park with some out-of-town guests and they took the Romero Ruin Interpretive Trail.
The group came upon a rushing stream and Norton persuaded them all to remove their shoes and socks to ford the stream — it was moving too rapidly for simple wading —since they'd already come all this way.
They did find the ball court, which is detailed in the book.
After visiting Old Tucson, he was doing research on John Wayne and came across a bit of information saying that Wayne liked to sit in a particular seat at the Fox Theatre to watch western movies while in Tucson.
Norton learned that a backstage tour was conducted at the Fox once a month excluding the summer months. Wayne's favorite seats, 17-19 in row ZZ, were pointed out during the tour.
Former Mayor Bob Walkup had put a plaque on the seats.
Despite all he has learned about Tucson writing two guidebooks, Norton still draws a blank when visitors ask what they should do in the Old Pueblo.
Now he has a second book that he can hand to his visitors and ask them to pick something. Long-time Tucsonans might learn something as well.