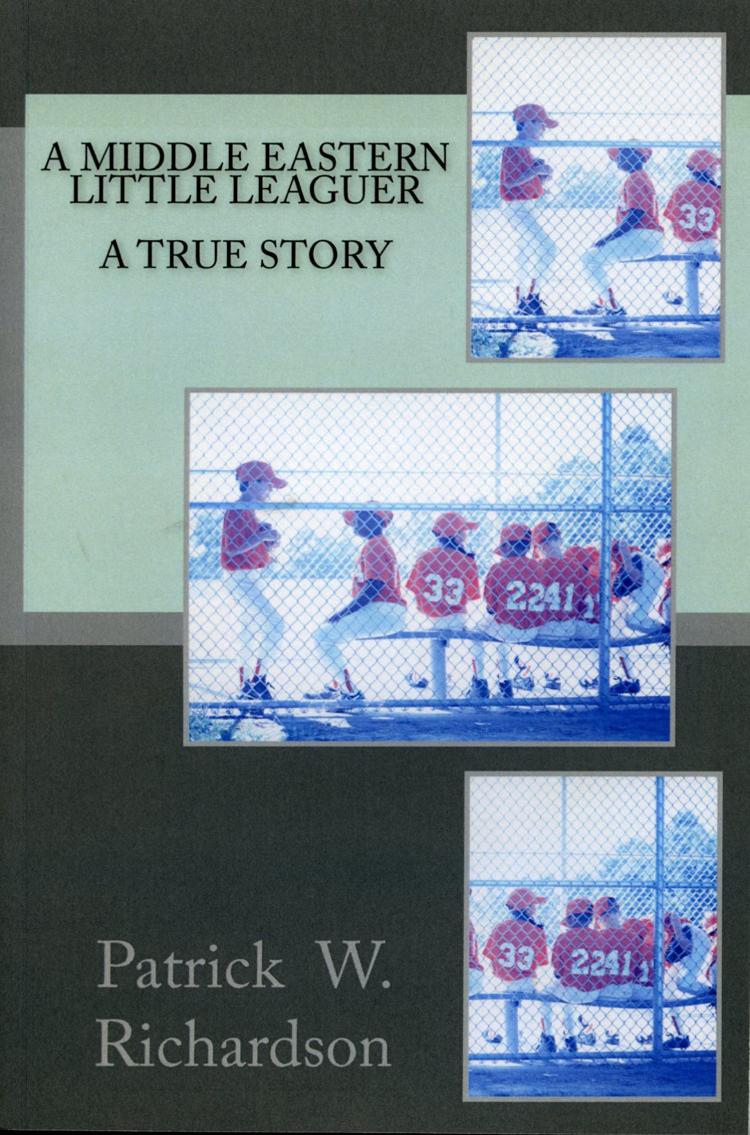 "A Middle Eastern Little Leaguer: A True Story" by Patrick W. Richardson (Patrick Richardson Self-Published). $7.99
Ironically, the author discovered "America's game" as a young boy living in Africa. The son of a serviceman, Richardson and his family were stationed in Morocco in the late '50s and it's those three years that he recounts fondly in this slim memoir.
Little league was "king" among the numerous military bases scattered throughout North Africa, and competition was fierce. Richardson's natural talents allowed him to excel in three positions — pitcher, shortstop and center fielder — which culminated in a North African Little League Championship and MVP award.
In addition to strikeouts and the long ball, Richardson reminiscences range from the friendship he developed with a young sheepherder to family road trips in their eye-popping '57 Plymouth, as he reflects on living in a foreign land and the universal similarities of growing up no matter where the soil. — Vicki Ann Duraine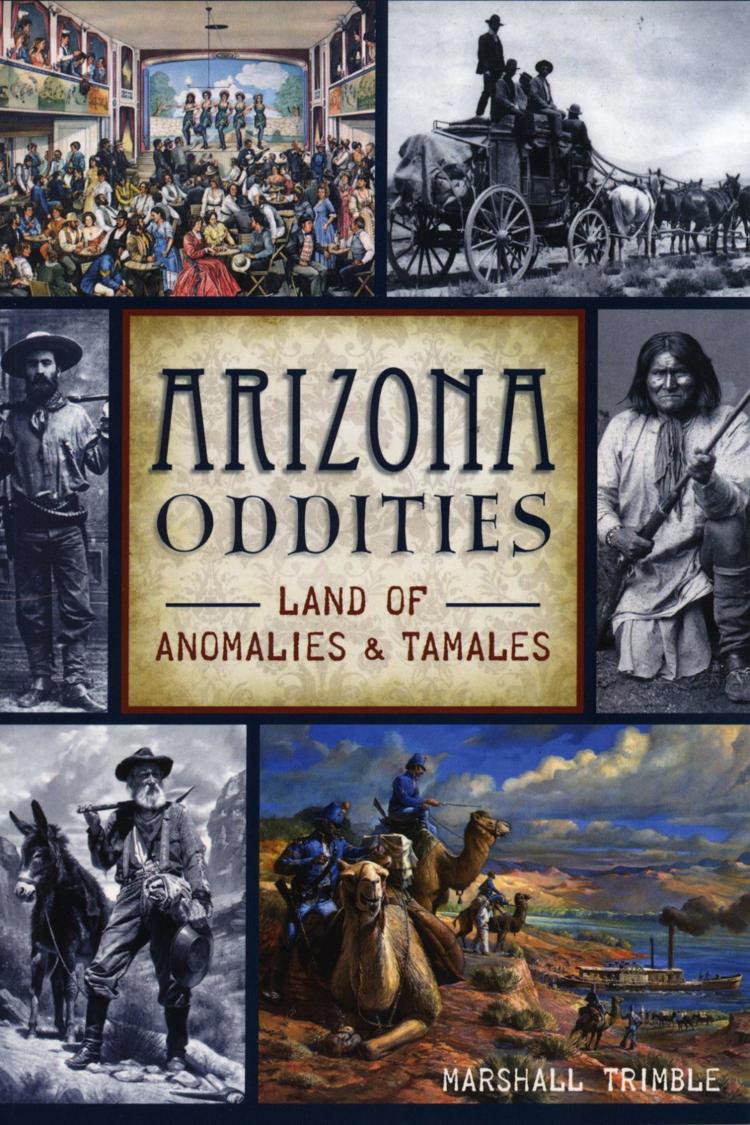 "Arizona Oddities: Land of Anomalies & Tamales" by Marshall Trimble (The History Press). $23.99
An Arizona treasure in his own right, Trimble begins with the state's numbers including that it's the sixth largest in the union holding 92 wilderness areas and 54 state and national parks. In addition to boasting of one of the Seven Natural Wonders of the World, Arizona contains the world's largest man-made lakes and all four of the North American deserts.
But where Arizona's official state historian really shines is in his storytelling, and the bulk of this book covers the inconsistencies and curiosities of Arizona's colorful history, including that Pinetop was named not for the large ponderosa stand in which it's located, but rather for Walter Rigney — affectionately called "Old Pinetop" due to his noteworthy brushy hair.
Trimble delves deeper into legendary figures such as John Clum and Kit Carson (whose second wife divorced him "Cheyenne-style" by dumping his belongs outside of their teepee,) and lesser known, but no less influential, characters including outlaw Bill Smith and rancher Pete Kitchen.
Use it as a fun "Did you know?" resource while traveling Arizona. — Vicki Ann Duraine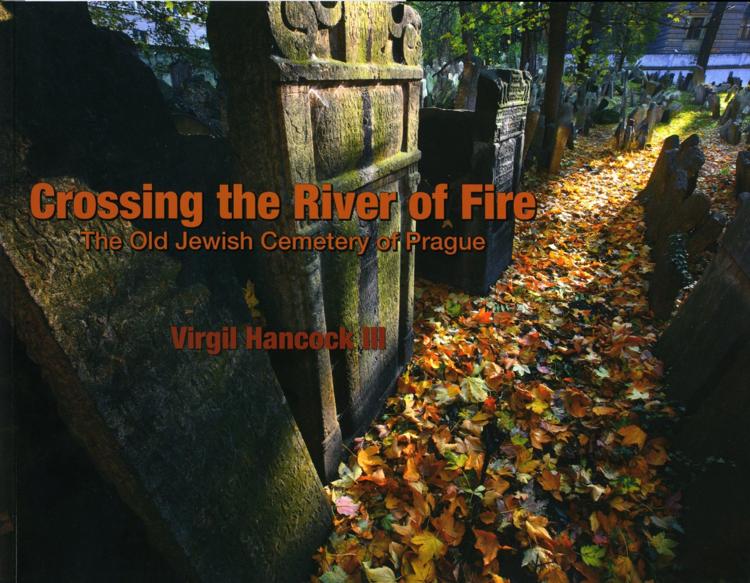 "Crossing the River of Fire: The Old Jewish Cemetery of Prague" by Virgil Hancock III (Virgil Hancock III). $24.95
"(T)his cemetery," writes Virgil Hancock, "is about communication between two worlds — the living and the dead — and ... the Hebrew inscriptions on these stones are a form of communication working in both directions." In text and photographs from the Old Jewish Cemetery, Hancock presents an architectural, social, and political history of Jews in Prague and a meditation on the transition from life to death.
Over six years and through three seasons — early summer, fall, and winter — Hancock photographed this graveyard in the old Jewish ghetto.
"Crossing the River of Fire" includes photographs in natural light and flash, in rich fall colors or sobering winter darkness. They include tumbling gravestones and detailed carvings — animals real and mythical, professional insignias, supernatural beings— and pairs of hands, many, pressing into the carved stone. The photographs themselves could serve as a powerful communication between worlds. — Christine Wald-Hopkins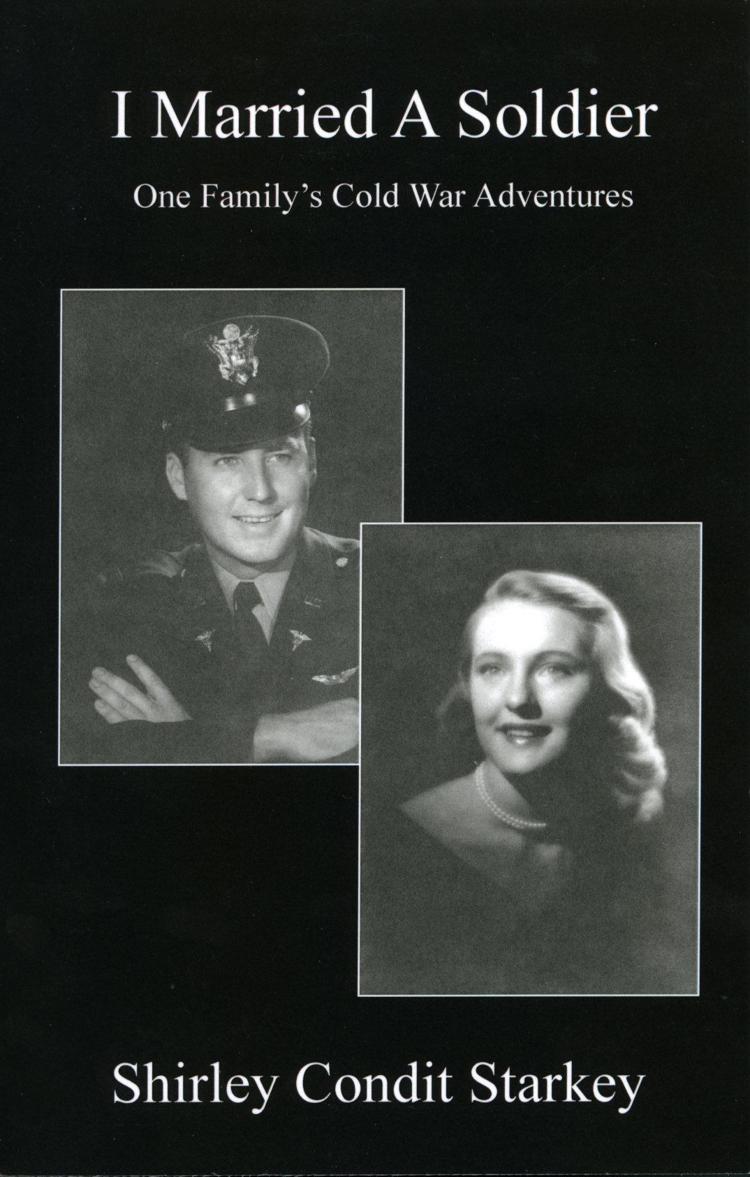 "I Married a Soldier: One Family's Cold War Adventures" by Shirley Condit Starkey (Seco Mundo Press). $24
Shirley Condit Starkey's lively memoir ends with an appreciation from TV personality and author Ben Stein, who observes that military wives are "… the glue that holds the nation together (and they) deserve all the honor and love a nation can give." It's an apt conclusion to Starkey's highly readable account of her time in the trenches of overseas postings as the wife of an Army officer.
Life abroad was neither romantic nor exotic — rather, making a comfortable home for her young family in prerevolutionary Tehran presented daily challenges, from language barriers and culture shock to frightening political unrest.
Arriving fresh from Tucson in 1962, pregnant, with a toddler in tow and a husband who left immediately for military training, Starkey had to hit the foreign ground running. But the author is clearly a resilient woman with a talent for making lemonade out of Iranian lemons. Her articulate account of two tours of duty in the Middle East is upbeat and entertaining, and her sense of humor, never far from the surface, frequently bubbles over into her narrative. It's not surprising that she views her experiences as an adventure rather than a trial.
This memoir combines stories from the author's two previous books, "The Scorpion Stings" and "The Monkey Drowns," with additional chapters that complete her saga. — Helene Woodhams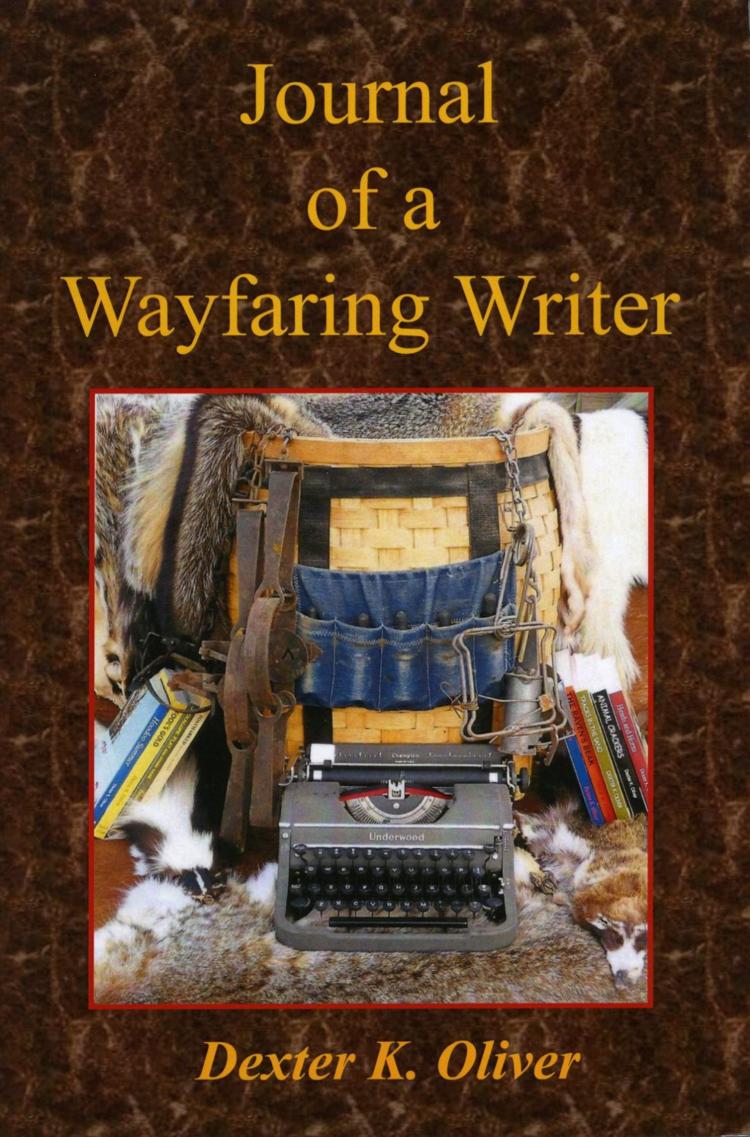 "Journal of a Wayfaring Writer" by Dexter K. Oliver (Bandit Press). $30
The son of a zoologist, Oliver has an ingrained passion and curiosity for the outdoors. He identified his first venomous snake at the age of 2. When not much older, his father posed him with two Komodo dragons — each weighting over 200 pounds. Oliver still recalls the skin-crawling "sound of their bumpy scales scratching over the concrete floor."
He's worked in the wildlife sciences including the U.S. Forest Service and Arizona Game and Fish, and as a wildlife consultant, hunter and trapper — all the while trailed by his writer's muse. He claims that both writing and trapping are "solitary, intense pursuits" and pays homage to the people and experiences that shaped him. Included are eclectic photos ranging from animals that he trapped and skinning tools, to friends and family (including one of Oliver's father with Fidel Castro and another with Marlin Perkins) and book jackets of authors that inspired him.
Oliver has penned over 300 articles relating to wildlife and the outdoors, and is the author of five novels and five books of nonfiction. — Vicki Ann Duraine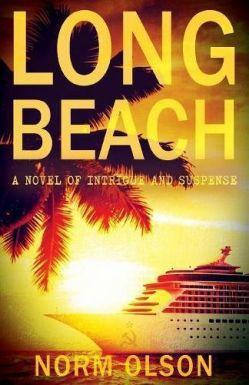 "Long Beach: A Novel of Intrigue and Suspense" by Norm Olson (Outskirts Press). $18.95
The Bolivian is one heck of a killer — in a sexy, silver-eyed, elusive, multiple-IDs kind of way — so she proves a worthy antagonist to slightly roué federal agent Marc Ryder. An employee of the obscure agency Defense Foreign Liaison, Ryder is called upon to investigate international drug smuggling in this thriller when he encounters crimes related to the Bolivian, and bodies start to fall.
"Long Beach" is a complicated novel. From Southern California through Tequila, Mexico; Moscow, and Mykonos, to Puerto Vallarta and Tijuana; and bad guys ranging from Ukrainian Mafiosi to California drug-smuggling swingers, a lot happens in this novel.
Tucson writer Norm Olson, a retired FBI agent himself, brings both crime-fighting and international experience to the page. We'd welcome seeing droll, capable but flawed Marc Ryder again, but in a less cluttered book. — Christine Wald-Hopkins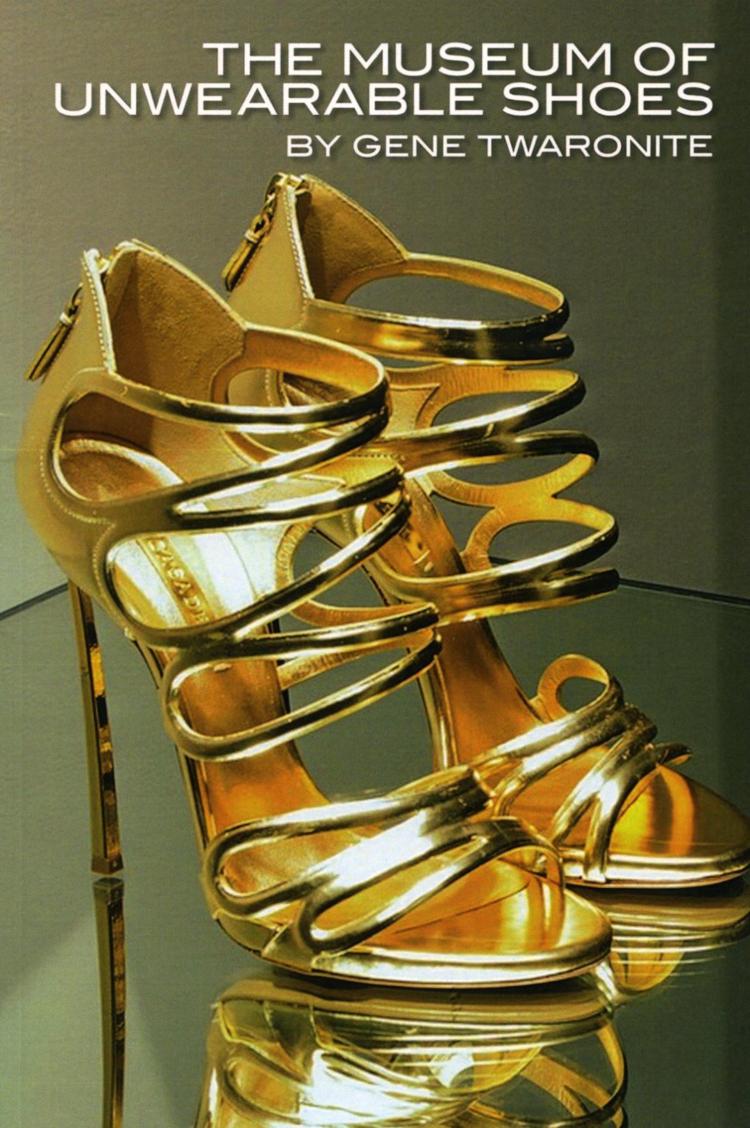 "The Museum of Unwearable Shoes" by Gene Twaronite (Kelsey Books). $17
Conversations overheard on the bus. The lure to the writer of an empty page. The hollow deception of faith and belief. Orwellian denial of objective truth. Even the glittering attraction to foot torture offered by mall shop windows (see the title, above). All these are grist for the mill of Tucson writer Gene Twaronite. As the cover promises, "his poems are not of heroes with lofty goals, but of shoppers in a mall or students in a classroom."
One pleasing strand in "The Museum of Unwearable Shoes" is Twaronite's poems on the sounds and meanings of particular words: On the word "Sublime," for example "Your name gives you away/ ... that surfaces are not your music game/ … but deep below in that/ last humming rhapsody." Or on "Insubordination," "—all those syllables/ with their accusatory/ accents judging without / asking why...." — Christine Wald-Hopkins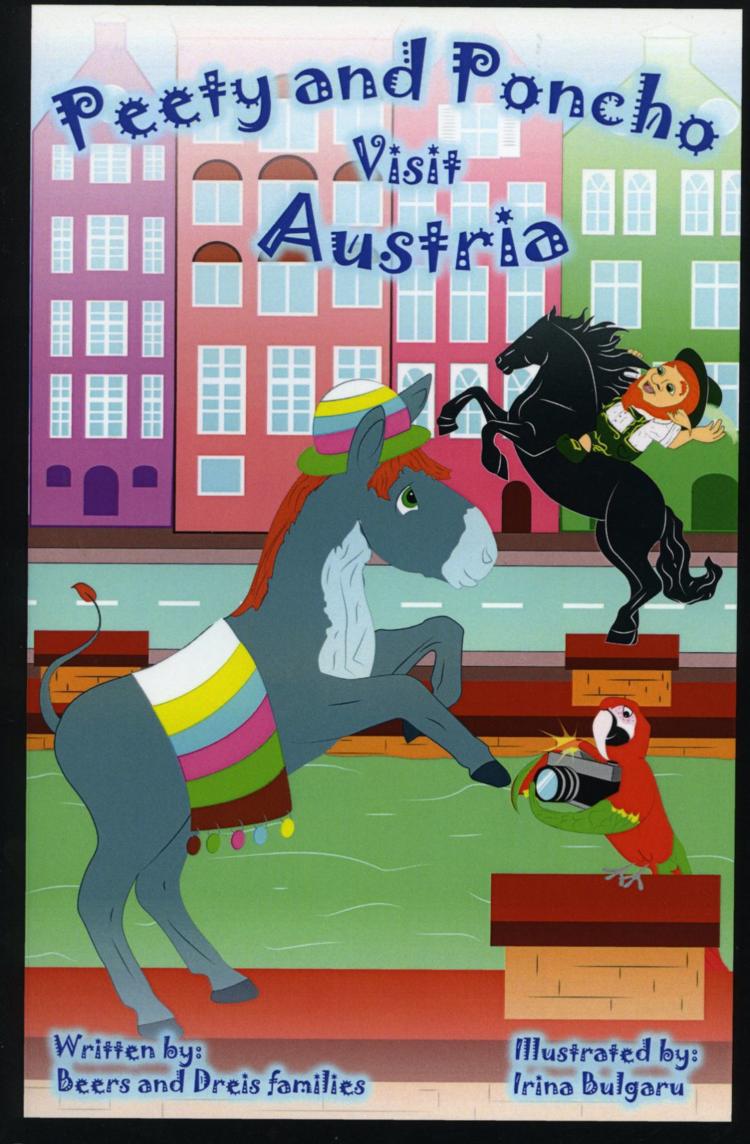 "Peety and Poncho Visit Austria" by the Beers and Dreis Families. Illustrations by Irina Bulguru (Independently Published). $15.99 paperback; $2.99 Kindle
Peety, a charming macaw with a fear of heights, and Poncho, a sensible donkey with his hooves planted firmly on the ground, met in the Sonoran Desert and became fast friends because they share a love of travel and learning.
This adventure takes them to Austria, where they find themselves in hot pursuit of a yodeling leprechaun. The bearded imp leads them on a merry chase, from Mozart's Theatre in Salzburg to the famed ski resort of St. Anton, with many stops along the way where the two enjoy the sights, sounds and people of one of Europe's most beautiful countries.
The goal of the authors, a self-described Tucson family group, is to demonstrate how unlikely characters can become the best of friends; they welcome ideas for new destinations for their peripatetic duo. Colorful illustrations by Irina Bulguru, a Romanian art student, round out this sixth in the series of Peety and Poncho adventures for elementary school-aged kids. — Helene Woodhams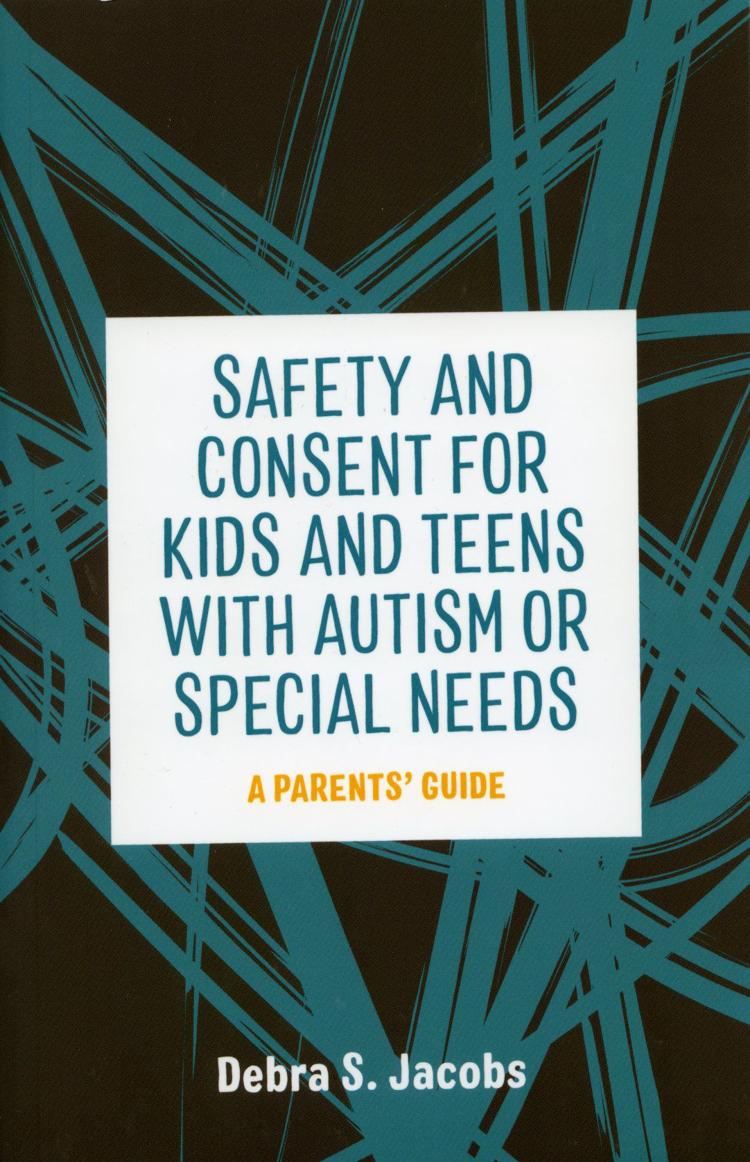 "Safety and Consent for Kids and Teens with Autism or Special Needs: A Parents' Guide" by Debra S. Jacobs (Jessica Kingsley Publishers). $19.95 paperback; $18.95 Kindle
Statistics show that children with special needs are three times as likely to be molested — defined as any sort of harassment or abuse — as their typically-developing peers. This is a frightening number, but the world is frequently a frightening place and it pays to be proactive, says the author, an occupational therapist who has worked extensively in U.S. schools with victims of abuse.
In this insightful book, Tucsonan Debra Jacobs outlines lessons and guidelines for parents and educators of children ages 5-12, covering topics such as forming safe friendships, teaching body awareness and boundary-setting, and recognizing healthy and expected behaviors. Jacobs' tool kit can be adapted to a variety of circumstances — with children who are nonverbal, for instance, or physically disabled, or cognitively impaired — but always with the same end goal of empowerment through independence and self-awareness.
References, a resource guide, and a complete index add to the value of this highly-informative volume. — Helene Woodhams