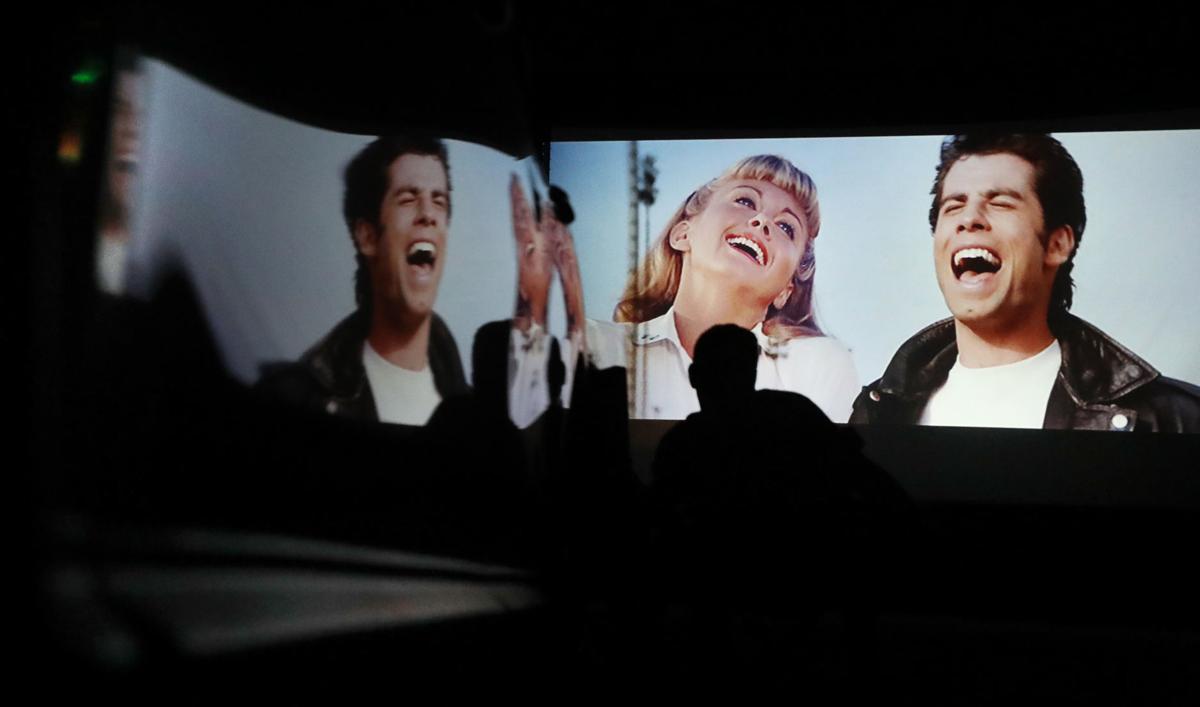 The cars started streaming down the winding entry road to Medella Vina Ranch Friday night, a good hour before Cactus Drive- In Theatre's screening of "Grease" was set to begin.
One by one, they lined up in rows, families, couples and groups of friends, setting up lawn chairs in truck beds and snuggling with each other in the front seats of their Nissans, Kias and Fords.
By the time Frankie Valli belted out the movie's theme song and the kids at Rydell High School shared their summer nights stories, more than 200 vehicles were parked in the empty expanse just south of the ranch facilities.
Moviegoers spent the next two hours watching Danny Zuko talk tough amid a bevy of musical numbers as he courted Sandy Olsson on a 40-foot inflatable screen on Tucson's east side.
Friday was one of four sold-out showtimes slated to take place at Medella Vina Ranch over the weekend.
Only two screenings had been planned originally, but "tickets sold out almost instantly," said Cactus Drive-In co-owner Tyler Espe.
"It was surprising to me," Espe said. "We haven't spent a single penny on advertising. People have been finding it on their own."
Once the thing to do on a Friday night, drive-in movie theaters have been pushed to the brink of extinction over the last few decades.
Tucson's last permanent drive-in theater, the De Anza Drive-In, located on the southeast corner of East 22nd Street and South Alvernon Way, closed in 2009, and only a handful still exist in the state.
But recent world events, namely the global coronavirus pandemic, have changed the landscape of movie watching.
With traditional theaters closed for now, and people hungry for entertainment after being stuck at home for months, pop-up drive-in theaters have served as a safe and fun way to escape for Tucsonans.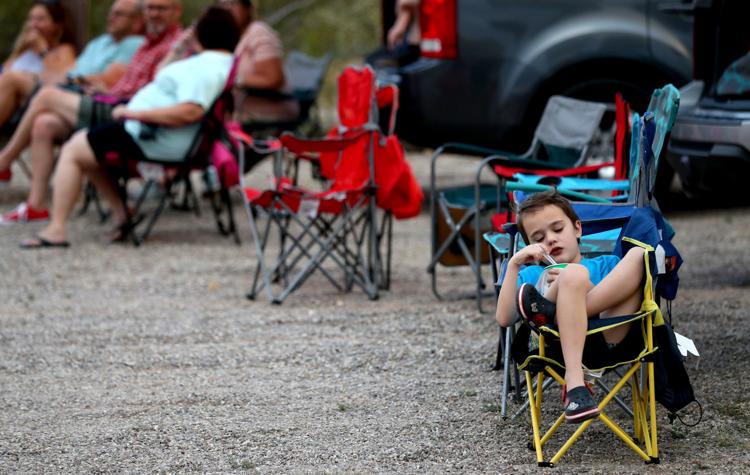 Drive-ins have popped up all over town.
The Pima County Fairgrounds announced last week on its Facebook page that it will soon start showing drive-in movies in collaboration with its neighbor, the Tucson Dragway, on South Houghton Road.
Tucson Dragway already had a successful test run, screening the film "Cars" in early May.
Downtown, El Toro Flicks: The Cinema Carpool Experience, has emerged, showing movies six nights a week in a lot on South Granada Avenue, south of East Congress. El Toro also shows movies at the Oro Valley Marketplace at North Oracle and East Tangerine roads.
Launched about a month ago with a screening of "Star Wars: The Rise of Skywalker" in Oro Valley, El Toro hit the ground running, showing its films on state-of-the-art LED screens.
This weekend's offerings include "Forrest Gump" on Thursday, "Moana" on Friday and "Hobbs & Shaw" on Saturday.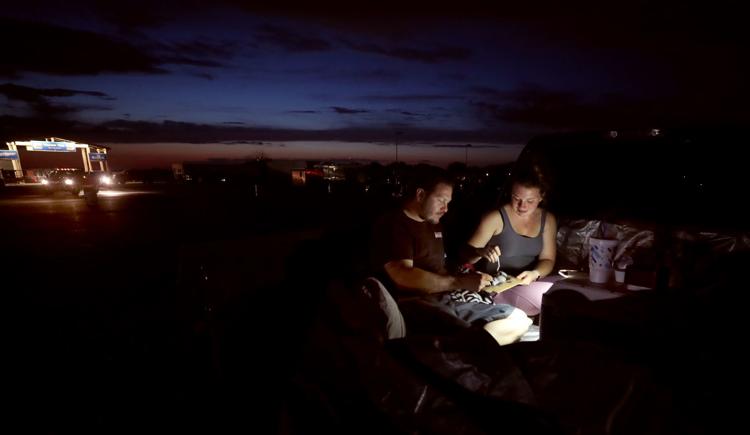 "The response so far has been tremendous," said Ramiro Bojorquez, a partner in the venture. "We have done well."
Under normal circumstances, Bojorquez and his team, who run the Tucson-based company iTour, would be providing event management services, everything from equipment rentals to logistical support, for large scale concerts and festivals throughout the Southwest.
The pandemic put all of that on hold.
"We had $2 million in equipment just sitting there," Bojorquez said.
After some brainstorming sessions, the iTour team came up with the perfect pivot.
The drive-in theater concept would keep them in business while giving Tucsonans a safe way to get out of the house.
And because of their experience in event planning, moving into drive-in movies was a near seamless transition, Bojorquez said.
"We already had a well-rounded group experienced in marketing and planning," he said. "It is easy for us to execute a mini-event every day."
Bojorquez said they hope to parlay the moviegoing experience into other events in the future, including live concerts.
He said the company has already discussed the possibility of putting on a live opera event with the Southern Arizona Arts and Cultural Alliance.
"We want to expand our focus," Bojorquez said. "It's really up to Tucson. We'd like to let the community guide us on the direction they want us to take."
Cactus Drive-In's history goes beyond the pandemic.
It originally started as a nonprofit pop-up spearheaded by local artist Charles Spillar shortly after the De Anza closed.
The ultimate goal was to use the money made from the pop-up to fund the construction of another permanent drive-in.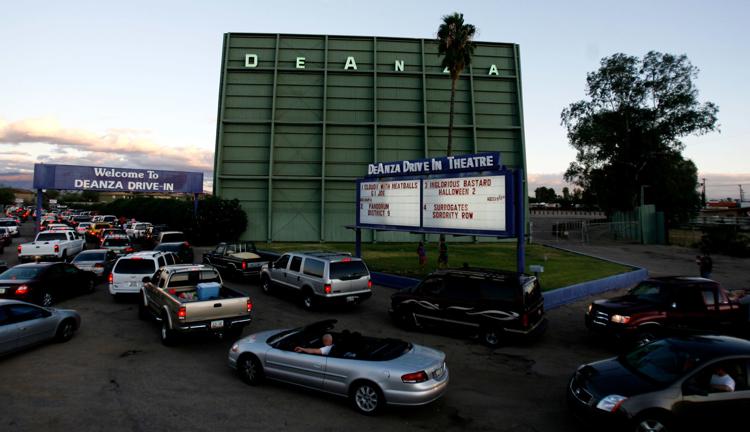 Espe, 26, purchased the concept in 2015 and has struggled a bit over the years to keep it viable.
In 2019, he stopped showing movies to restructure the business and was ready to relaunch with a new 40-by-22-foot screen earlier this year when the coronavirus arrived.
Plans were put on hold until Espe started reading articles online saying that drive-ins across the country were seeing record crowds because of the pandemic.
"They were one of the few safe ways to enjoy entertainment outside of the house," he said.
Together with business partner Chris Kazanes, Espe held Cactus Drive-In's first relaunched screening, the racing movie "Days of Thunder" starring Tom Cruise, at Tucson Speedway on May 7.
More than 300 cars showed up. Business has been booming since.
"It has definitely been easier compared to a year ago," Espe said.
Espe said he expects Medella Vina Ranch will serve as the drive-in theater's primary location for the foreseeable future.
Cactus Drive-In aims to have three screenings of the same film each weekend, with plans to soon start showing double features.
Espe said he realizes that eventually traditional movie theaters will reopen and the drive-in concept will lose some of its appeal.
"It's a gold mine right now," he said. "It will turn back into a silver mine once a (coronavirus) vaccine is created."
The idea in the meantime is to build a reputation with the community so that people will still come after the pandemic ends.
"We will hopefully be a little better off than before all of this started," he said.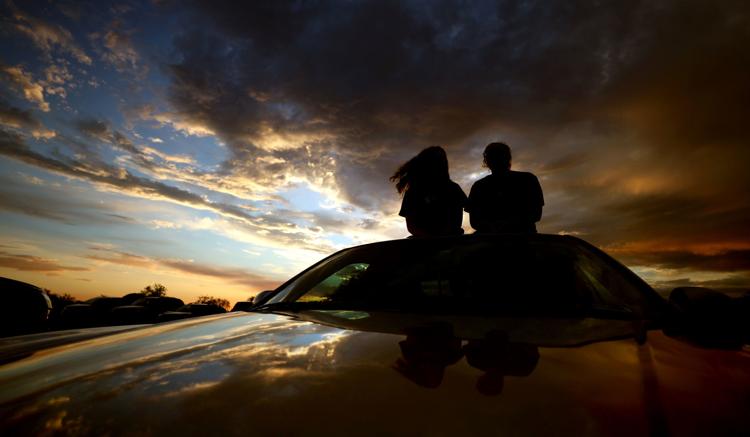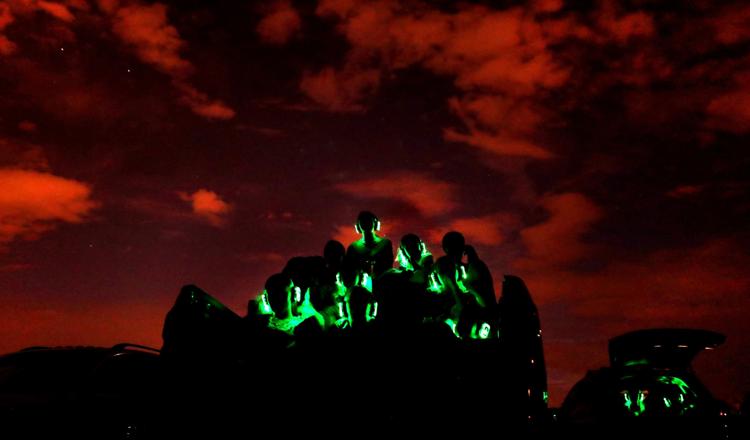 Photo gallery: Looking back at the De Anza drive-in:
Photos: Looking back at Tucson's last drive-in movie theater
De Anza Drive-In movie theater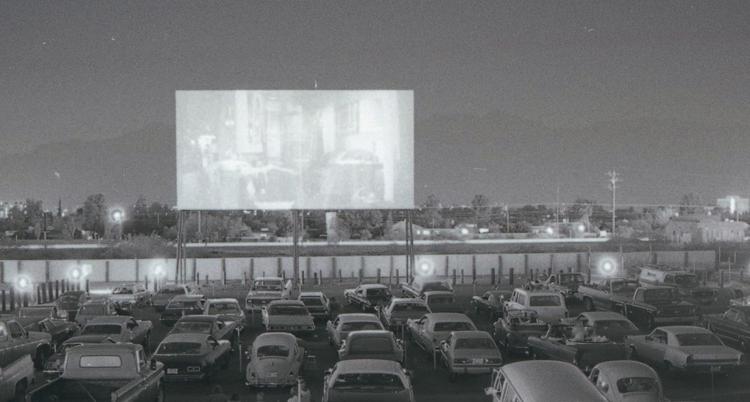 De Anza Drive-In movie theater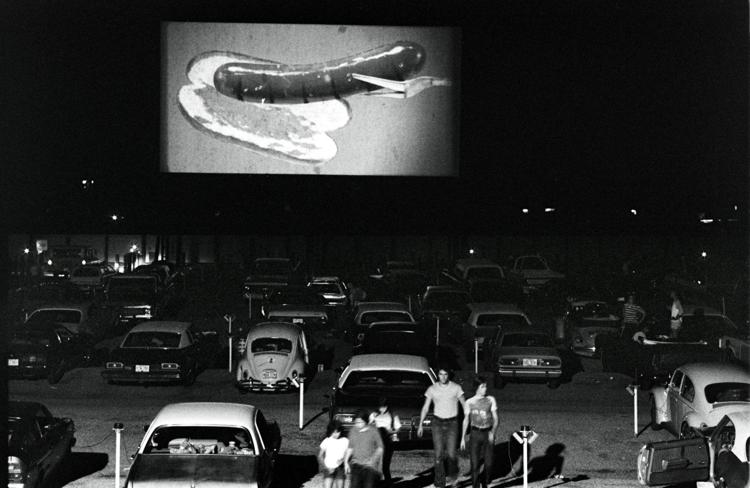 DeAnza Drive-In
DeAnza Drive-In
DeAnza Drive-In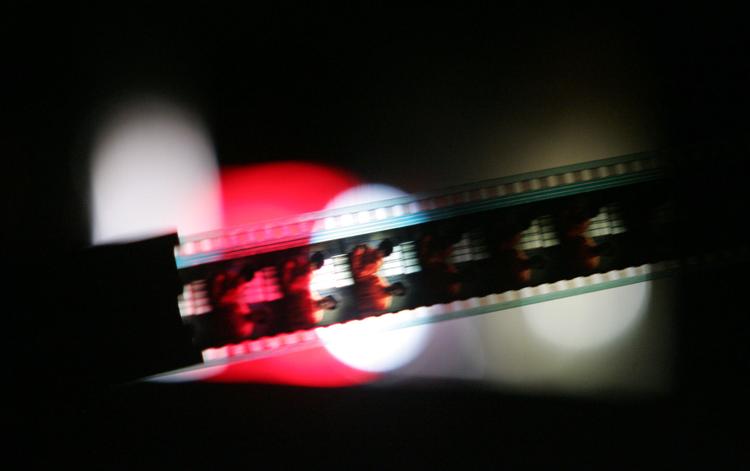 DeAnza Drive-In
De Anza Drive-In movie theater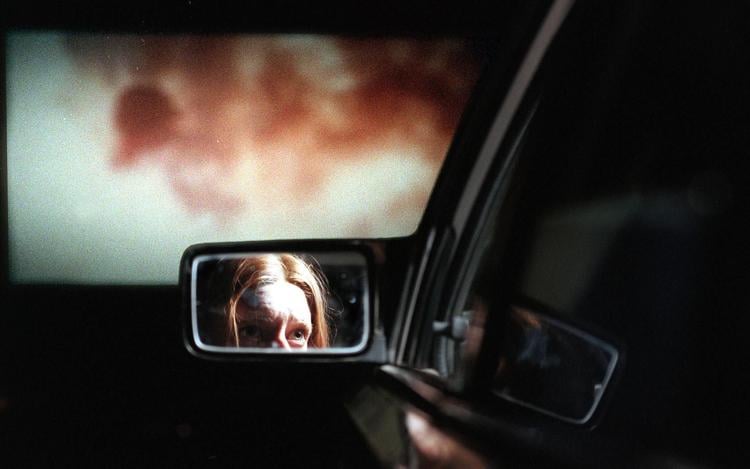 De Anza Drive-In movie theater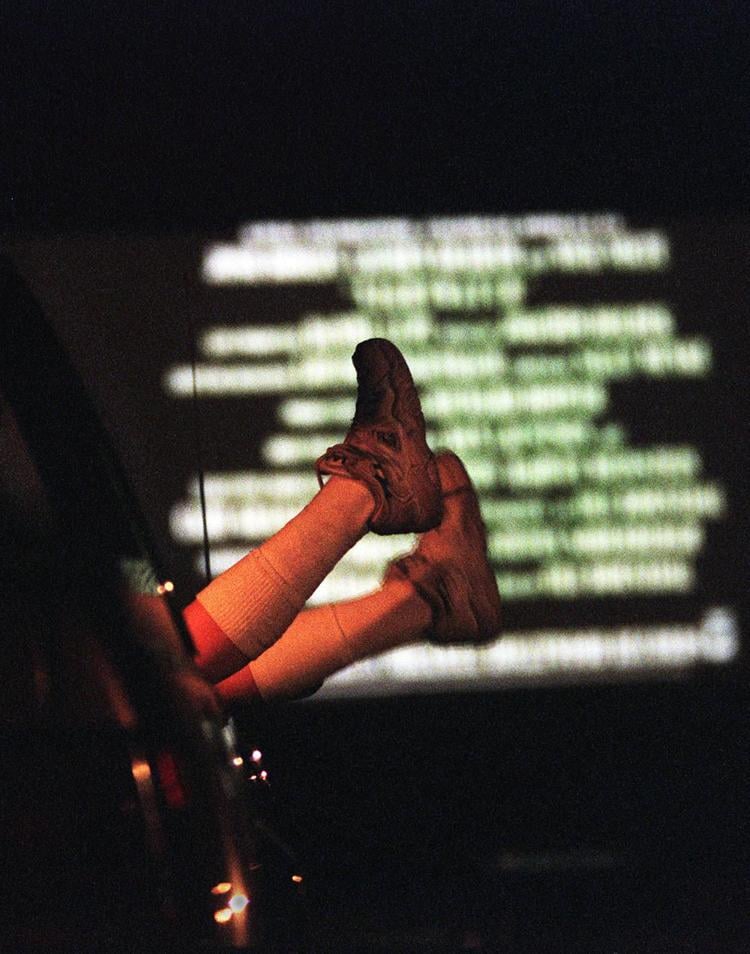 De Anza Drive-In movie theater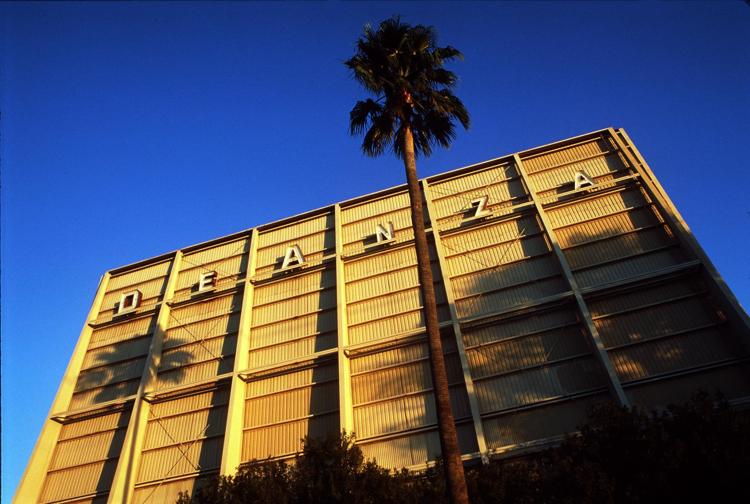 De Anza Drive-In movie theater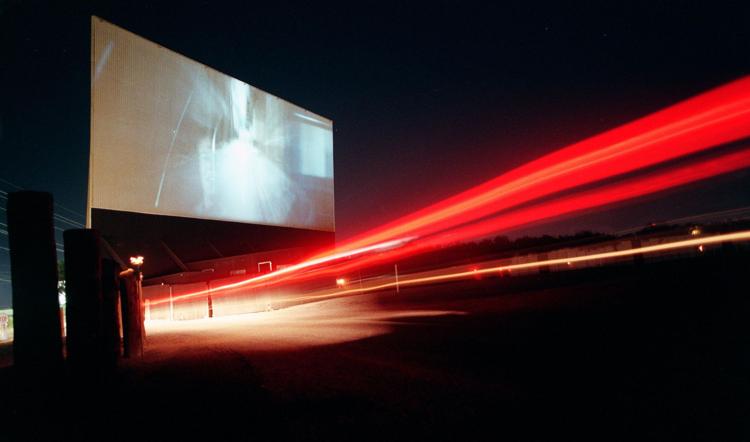 De Anza Drive-In movie theater
DeAnza Drive-In movie theater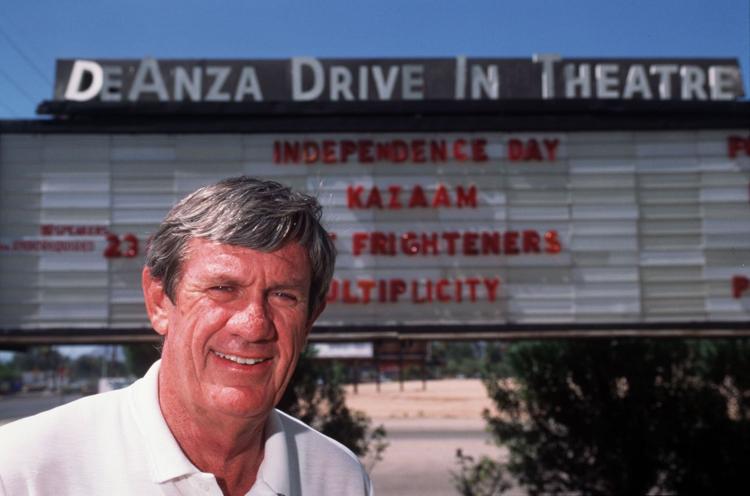 De Anza Drive-In movie theater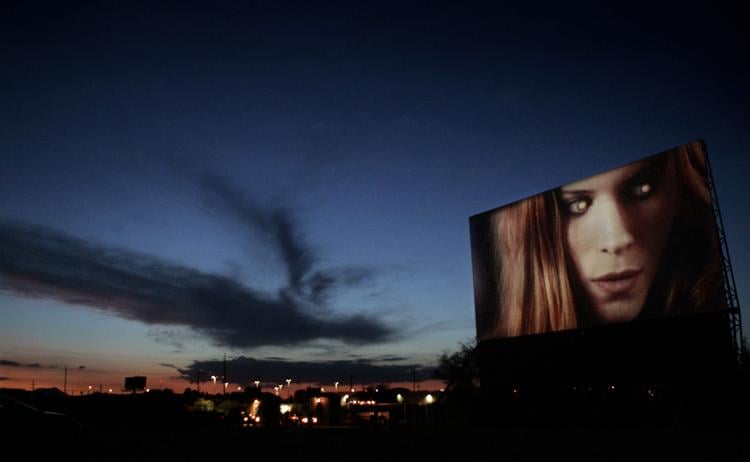 De Anza Drive-In movie theater
De Anza Drive-In movie theater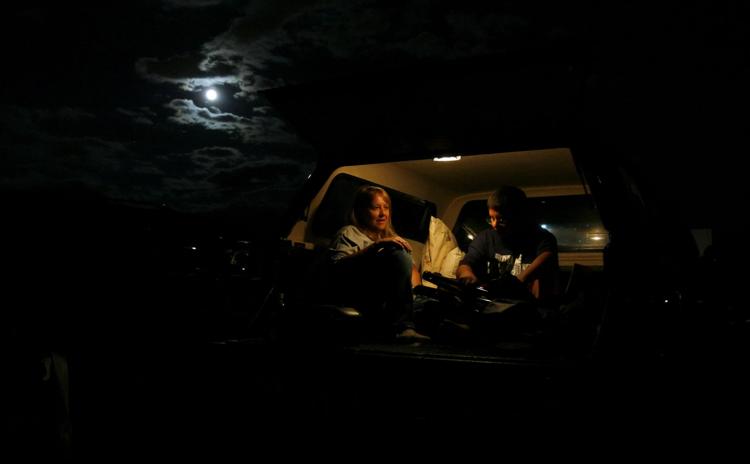 De Anza Drive-In movie theater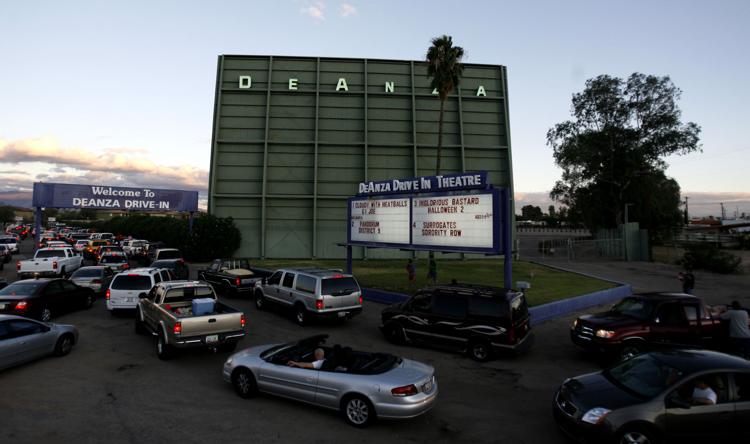 De Anza Drive-In movie theater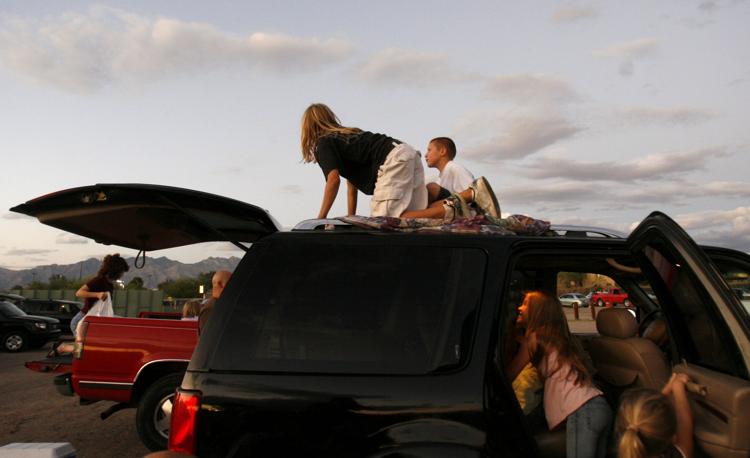 De Anza Drive-In movie theater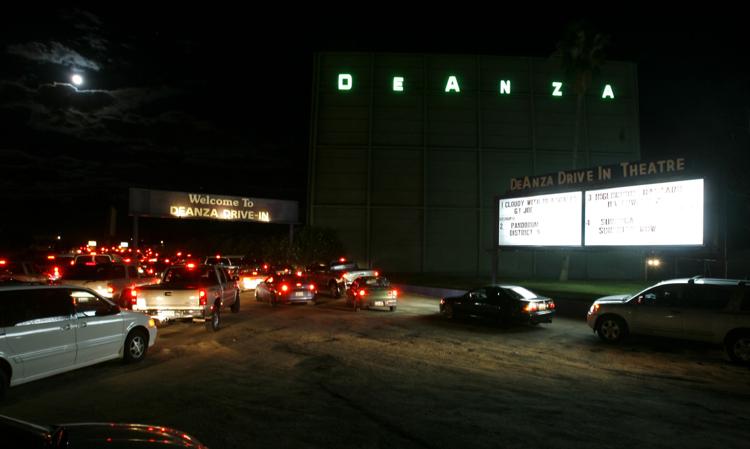 De Anza Drive-In movie theater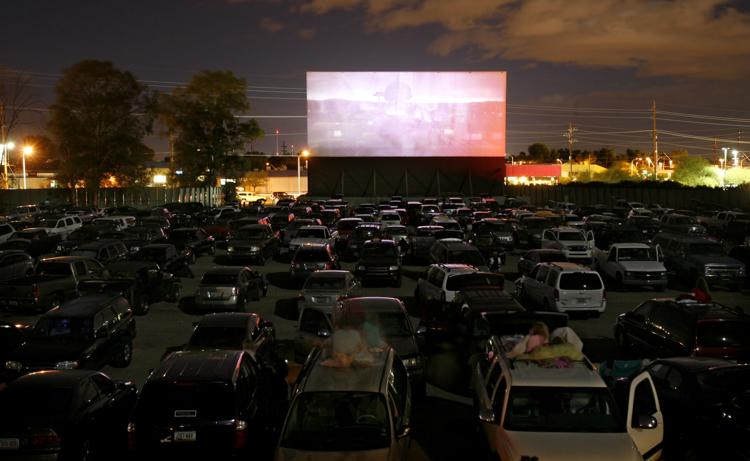 De Anza Drive-In movie theater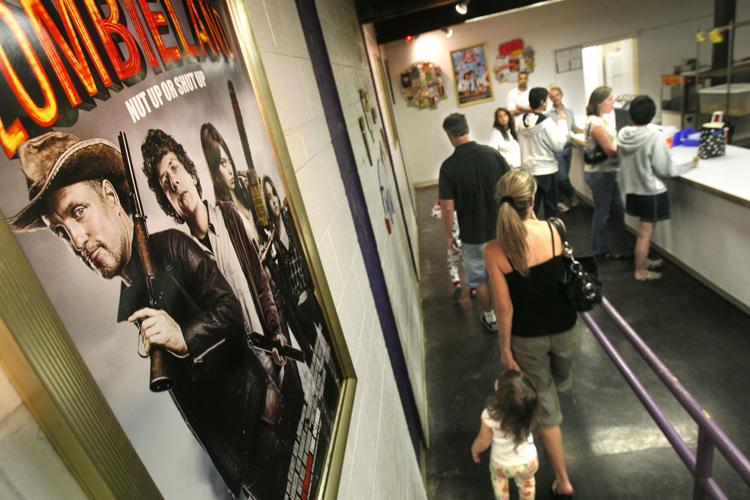 De Anza Drive-In movie theater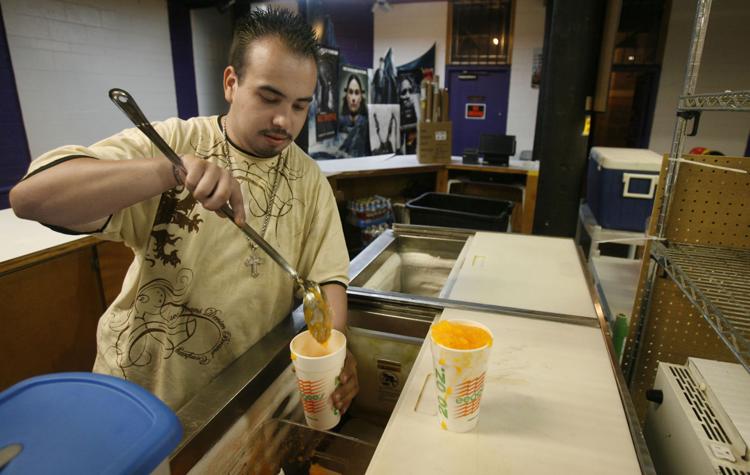 De Anza Drive-In movie theater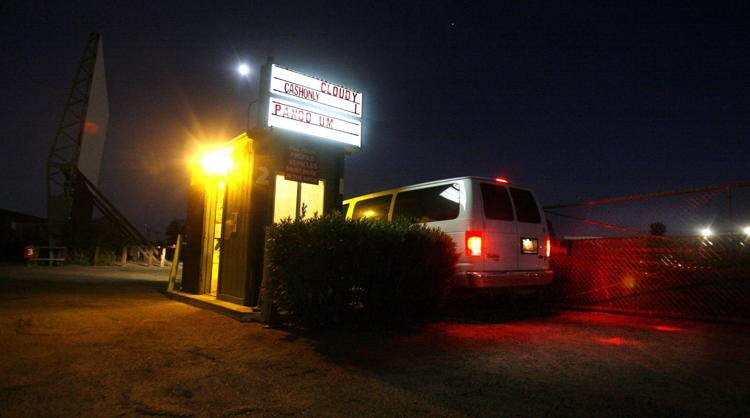 De Anza Drive-In movie theater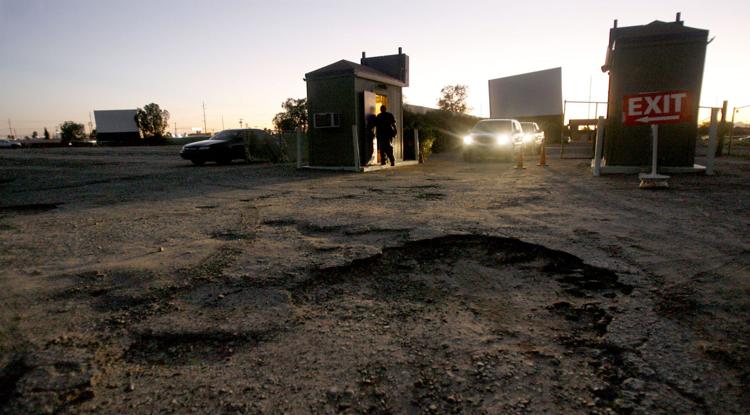 De Anza Drive-In movie theater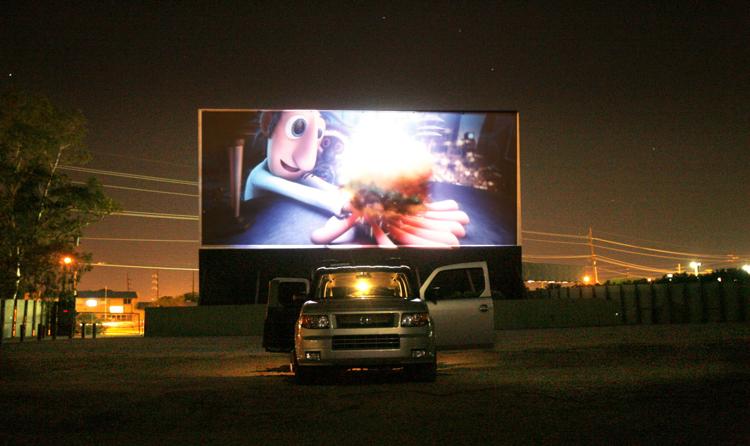 De Anza Drive-In movie theater