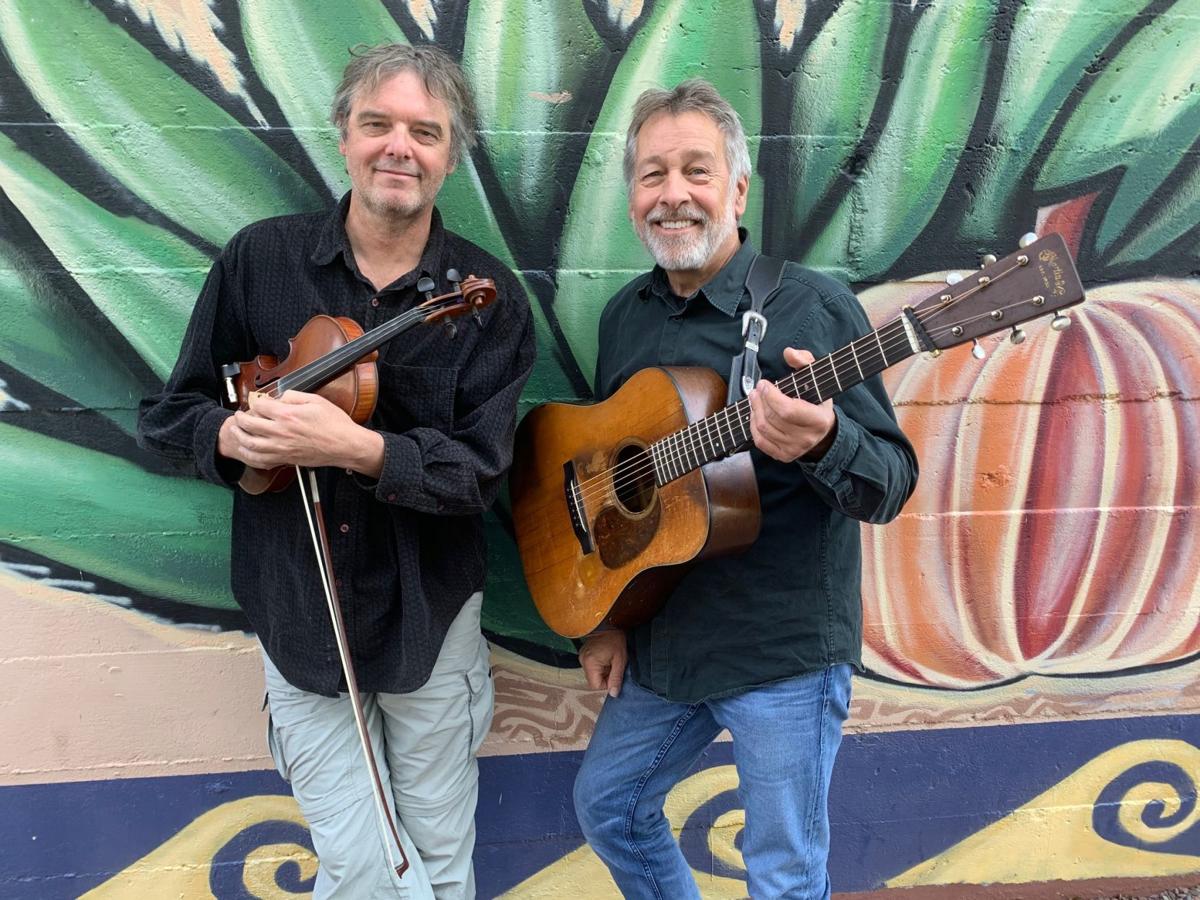 Chris Brashear and Peter McLaughlin are back on the Hotel Congress plaza stage next week to celebrate the release of their new CD "Desert Heart, Mountain Soul," a project they started writing in 2019 and finished last fall when Brashear was in Tucson on something of a sabbatical.
Brashear, a veterinarian from Massachusetts, spent a few months in Tucson late last year while his anthropologist wife was a visiting scholar at the University of Arizona. During that time, he and McLaughlin, who have been performing together since 1992 when Brashear was also living in Tucson, took the COVID-19 downtime to finish the project.
"We had a mind to do a CD and there was a little setback when COVID hit. But we finished it up when (Brashear) was able to come out last fall," said McLaughlin, who wrote five of the album's 14 songs, including collaborating with Florida songwriter Mark Brinkman on the title song. "I think the COVID experience just gave us a little chance to reflect and to finish up some of the originals and record."
The pair recorded the album at Duncan's Stitt's A Writer's Room studio and featured a handful of guest artists including Brashear's daughter Hollis on harmony vocals for her dad's song "Another Trip Around the Moon" and Stitt on piano.
"Desert Heart, Mountain Soul" is Brashear and McLaughlin's third album together, although both have guested on each other's solo efforts over the years.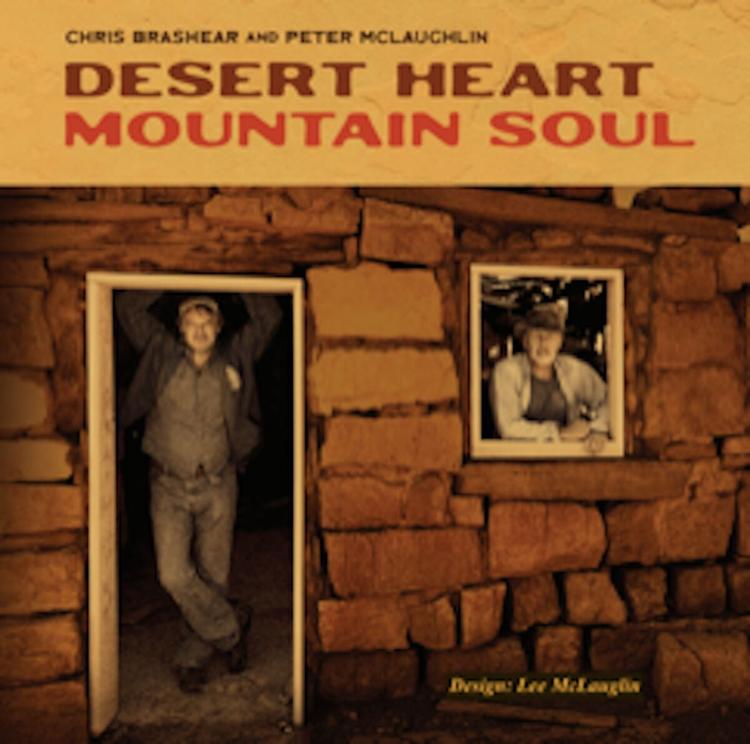 The album is a rollercoaster ride through all the emotions we've felt since the pandemic began in March 2020, from reflections on simpler times in McLaughlin's bluegrass-flavored "Take Me Back Where I Was Born" that opens the album, to the exhilarating sense of shedding emotional baggage and taking a long-awaited sigh of relief with Brashear's instrumental romp "Run Little Hank."
The pair mixed their originals with covers of songs that have stuck with them over the years, including Kate Wolfe's "Across the Great Divide" and Woody Guthrie's "Pastures of Plenty."
McLaughlin said "Desert Heart, Mountain Soul" "stands up really well" in the pair's catalogue largely because of their writing. The pair held a mirror up to their lives especially in light of the pandemic and took chances that their younger selves were never brave enough to take, he said.
One of the album's special moments for McLaughlin was finally recording "Right Time of Year," a song he wrote 10 years ago that was inspired by his daughter, Annie. The song is an ode to a father's love for his daughter — "I feel the Earth turn when I'm with you" — from the simplicity of taking a walk together to the joy of singing her a bedtime song.
"I never felt comfortable recording it because it's kind of personal and I never thought anyone would be interested," McLaughlin said.
The Hotel Congress concert Tuesday, May 25, is one of a few events the pair will perform as the country makes its way out of the pandemic. They also are working on plans to do shows on the East Coast.