The line of fans waiting to get into the pit for Sunday's Twenty One Pilots concert at Tucson Arena snaked past La Placita Village, around the corner at Leo Rich Theatre and through the courtyard at the Tucson Convention Center complex.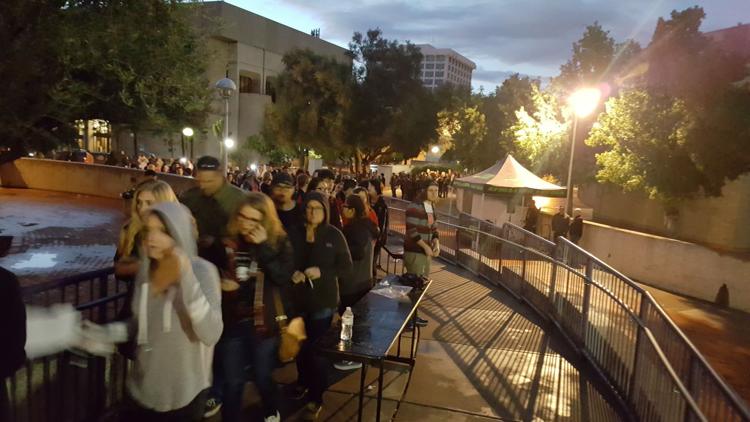 As it rounded the barricades set up to force fans into one line, the line started to speed up. Security scanned fans and their tickets and they were off for the mad dash to the floor three sections down. Most of them — they made up about half of the nearly 8,000 people in the arena — crushed close to the main stage. A handful hung back around a makeshift second stage with a drum kit and piano draped with black covers.
If you had been to Twenty One Pilots "Emotional Roadshow" tour stop in Phoenix in July, you knew the routine: They would eventually make it to that end of the arena, playing a couple songs on the small stage for all the folks in the back.
For nearly 2½ hours Sunday night, after a pair of incredible opening acts, Twenty One Pilots put on what will very likely go down as the best Tucson arena rock show of 2017.
That's a pretty bold prediction, particularly when Elton John is headed to that same venue in a month. But here's why we think Twenty One Pilots will win the best of the year nod come December:
• The energy: It's hard to remember when Tucson Arena was as electrified as it was Sunday night. And not just from the stage, where the electro-pop, alternative hip-hop pair delivered a blistering display of musicianship and acrobatics. Drummer Josh Dun did a backflip off lead singer Tyler Joseph's piano and at another point got inside an inflated red ball that was pushed into the crowd and ran like a hamster on a wheel over the heads and outstretched hands of the audience. Joseph, meanwhile, leaped over the piano like a long jumper, sprinted across the stage then raced back and hopped up on the instrument during the pair's Grammy winning hit song "Stressed Out."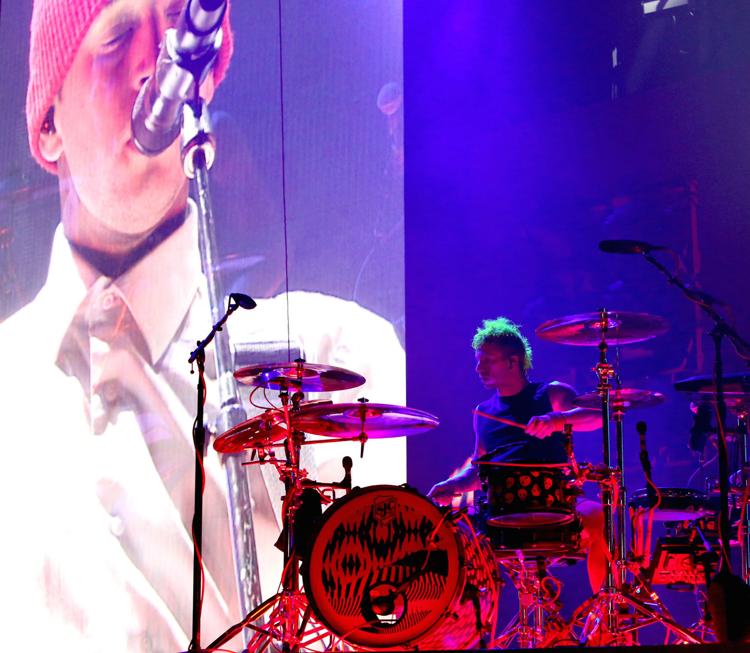 Out in the audience, the crowd of mostly young people — from 8 or 9 years old to late teens — hopped, bopped and sang along to every song, even the ones that made little to no impact on pop radio like "Car Radio" and "Migraine" and "Screen" off their 2013 major label debut album. Joseph turned his mike on the crowd and let them take over, creating this wondrous wall of harmony. They asked the crowd to jump in place — even those in the reserved seat areas — during their cover of Backstreet's "No Diggity" that featured opening bands Judah & the Lion and rapper Jon Bellion, and the arena quivered and pulsated beneath the weight of so many people hopping and bopping. If you were sitting on the metal bleachers, your feet tingled from the steady vibration. 
• The music: Twenty One Pilots has a handful of radio hits including "Stressed Out," "Heathens" "Ride" and "Tear in My Heart," but you would've thought it was double, triple that from the crowd's reaction. Every song was greeted with deafening applause that echoed off the metal bleachers and filled the arena. The crowd was even on board with the opening bands including the folk-hop Judah & the Lion from Nashville that included banjo, mandolin and accordion in its arsenal, and New York rapper Jon Bellion, whose starting to get name recognition after his song "All Time Low" flirted with a Top 10 run last year. It's a safe bet that maybe a couple dozen people Sunday had ever heard of Judah & the Lion, and even fewer had seen them live, but they impressed so much that a line dozens deep greeted frontman Judah Akers for autographs and selfies near the Section 201 women's bathroom.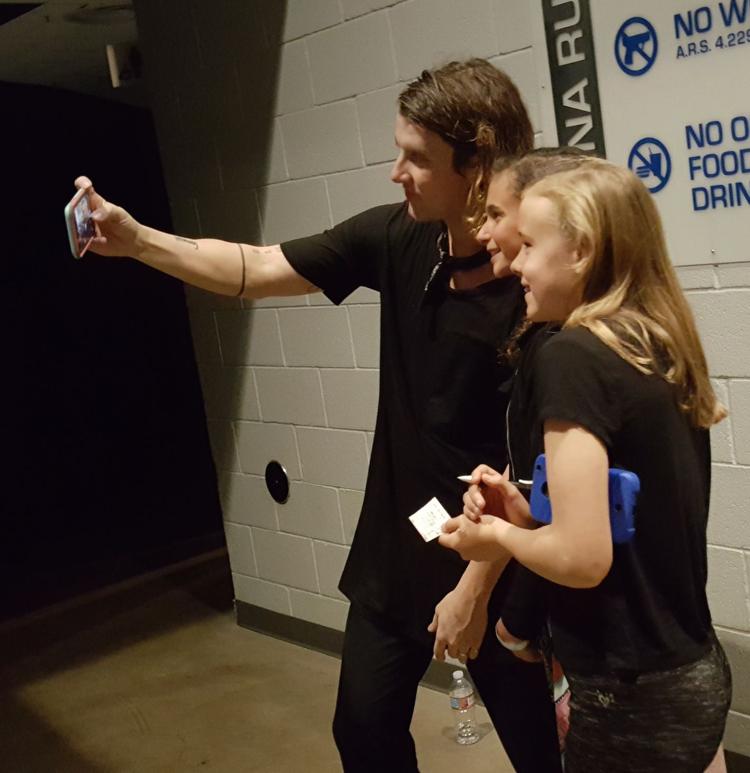 Both openers were perfect musical soulmates for Twenty One Pilots' high-octane, pop-rap. The music was daring — it's not often you see a hip-hop act bring out a mandolin or banjo — and infectious; Bellion had us dancing and singing and pretending like we could rap fast enough to keep up.
And once Twenty One Pilots took the stage, no one sat down, and very few people made that second-to-last-end-of-concert-song retreat from the arena to beat the throngs pushing their way to the exits. 
• Youthful exuberance: This might have been the youngest-skewed concert to play Tucson Arena since it was renovated in 2014 and rededicated in early 2015 by the Beach Boys. And it was one of the biggest audiences since the redo, with young kids and young adults creating this orderly, wonderful, noisy chaos that hinted at the potential to return Tucson to the days when big-name artists routed through the arena whenever Phoenix was on the itinerary.
But it was something Tyler Joseph said that really stuck out. As he and Josh Dun were about to launch into  their final song "Trees," he told the crowd that they would love to come back "if you'll have us." Of course, the arena erupted in piercing screams and Joseph's words didn't ring hollow or insincere. They probably will come back because Tucson showed the duo, whose last Tucson show before Sunday night was at The Rock in 2013, that we can and should be on the minds of top bands that normally skip us and only hit Phoenix. 
Contact reporter Cathalena E. Burch at cburch@tucson.com or 573-4642. On Twitter @Starburch