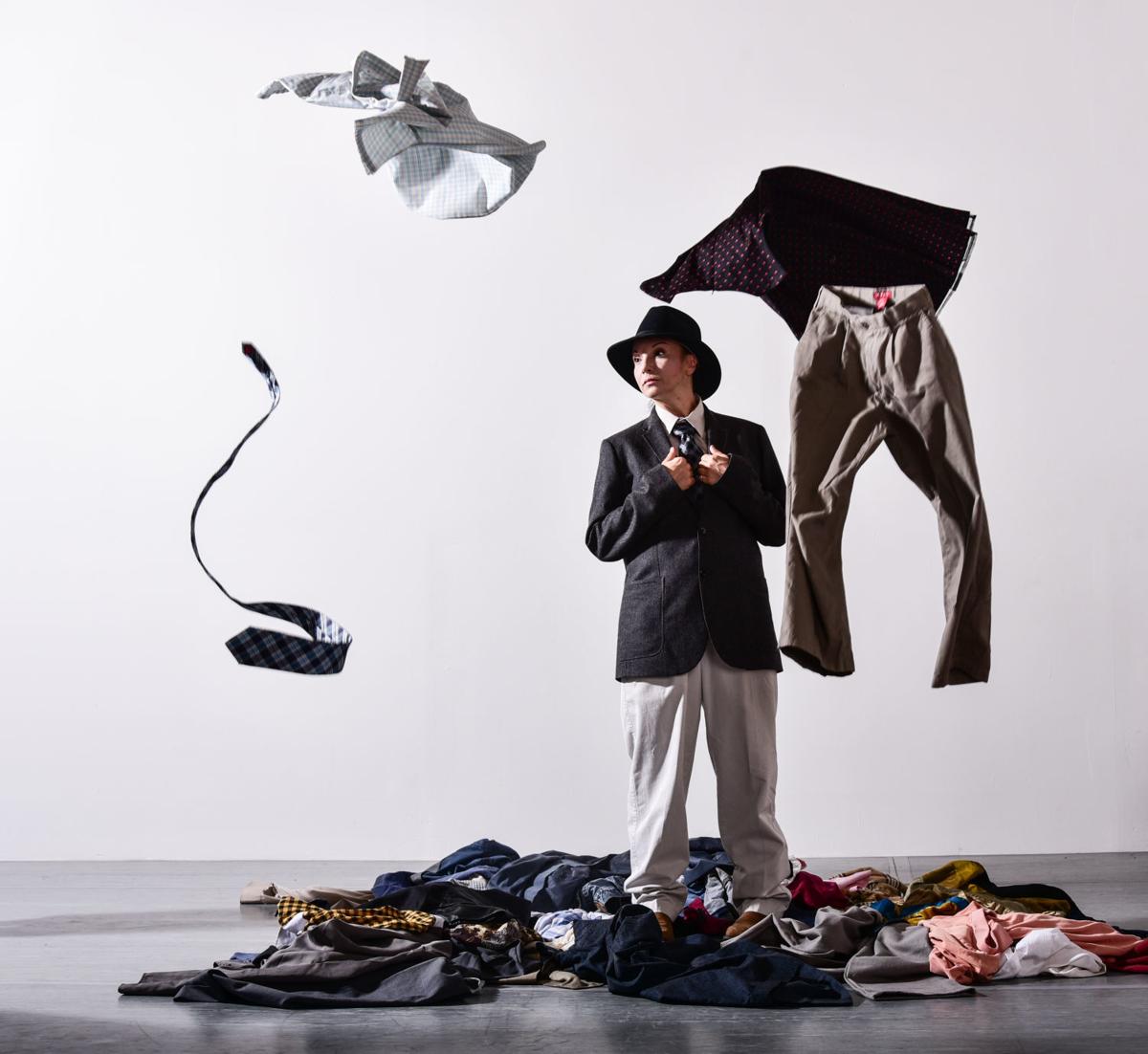 Artifact Dance Project may make you cry.
The beauty, the grace and the depth of the company's season ender, "Monologue of a Muted Man," illustrates the power of art to move and illuminate.
The dance company loves multiple art forms.
"Monologue" combines Patrick Baliani's lyrical script, Russell Ronnebaum's gorgeous piano composition and the astounding dance and choreography of company founders Claire Hancock and Ashley Bowman.
Watching a recent rehearsal, the stunning combination of the movement, words and music brought tears.
Hancock played four characters, giving each a distinction with just a movement of the head, the pointing of a toe.
And Bowman, who dances too rarely — she is the primary choreographer for the 10-year-old company — has such a depth and elegance that it is hard to pull your eyes away from her.
Baliani's monologue, read by Robert Anthony Peters with the rhythms the words and dance demand, is a lusty love letter to Venice and all the senses that are aroused when in that Italian city.
The narrator is a man who is losing his hearing. On a trip to Venice he spies a woman who is using sign language and falls instantly in love with her. While Baliani paints a poetic portrait of the city, he also takes us on the journey of a man who travels from disappointment and frustration with his lot in life to one who knows that joy is once again possible. And he does it with language that drips with sensuality and soul.
Hancock and Bowman mirror that in their dance, which never loses sight of the story. What it does do is make it richer, more vivid. So do these: piles of clothing that form a ring around the stage. They represent Venice's canals and as they are tossed and touched they become the manifestation of the man's inner turmoil, bewilderment and joy.
Adding richness on top of richness is Ronnebaum's piano composition, which he plays live for the performances. He worked with Artifact for about a year to create music that matches the story. It is an astounding composition.
Artifact never ceases to amaze, and this production is no exception. So go ahead, cry if you must. Beauty can do that to us.
Contact reporter Kathleen Allen at kallen@tucson.com or 573-4128. On Twitter: @kallenStar.