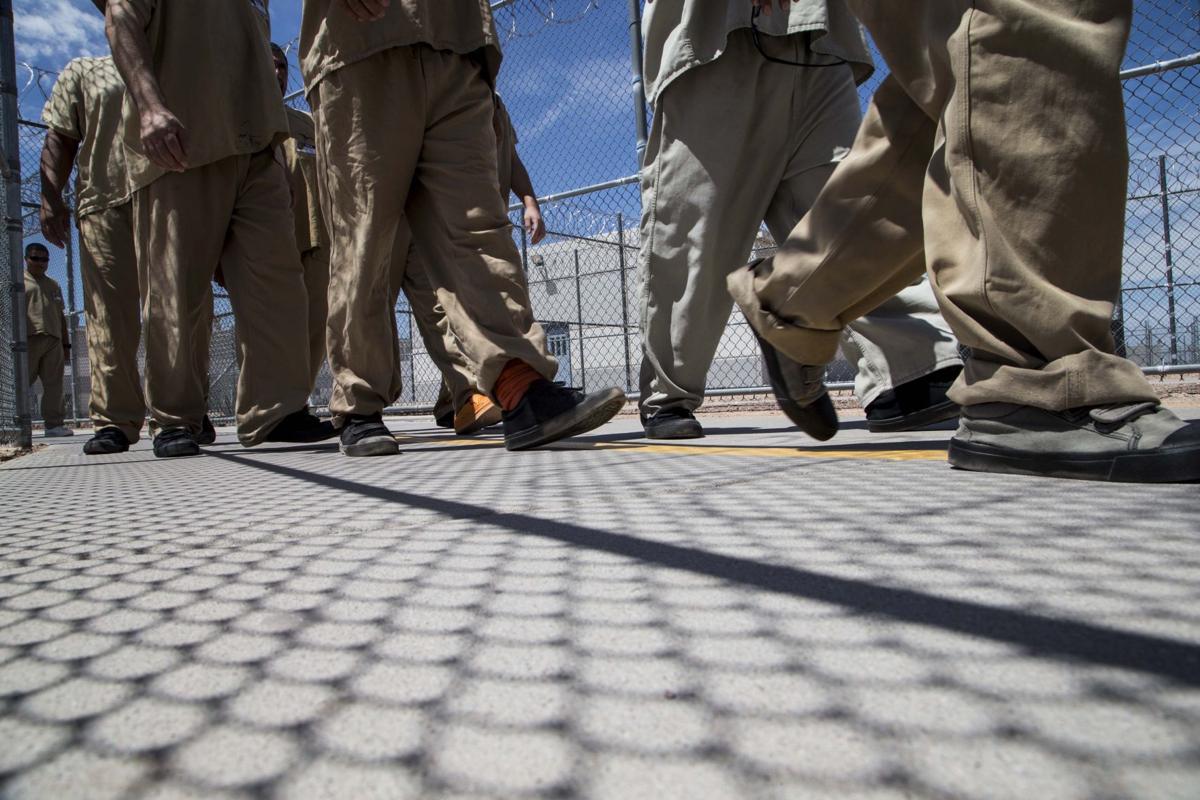 More than 100 employees of a private prison company that runs immigration detention centers in Arizona have tested positive for the coronavirus since the pandemic began.
At the Eloy Detention Center, 83 employees of CoreCivic have tested positive for the coronavirus in recent months, according to information provided by the company. Another 20 CoreCivic employees at the La Palma Correctional Center have tested positive.
CoreCivic released the new numbers on positive cases days after the June 14 death of a senior correctional officer at the Eloy Detention Center was attributed to COVID-19. No other deaths related to the pandemic have been reported in Arizona among CoreCivic employees, Immigration and Customs Enforcement employees, or immigrant detainees.
While CoreCivic reported 103 cases among employees at immigration detention centers in Arizona, ICE reported far fewer among its employees at those facilities. As of Monday, one ICE employee at the Eloy Detention Center and another at the Florence Correctional Center had tested positive for the coronavirus.
Among detainees, the number of coronavirus cases rose rapidly at the Eloy Detention Center in recent weeks and the facility is no longer taking in new detainees.
As of Monday, the Eloy Detention Center had more cases among detainees than any other immigration detention facility in the country, according to ICE statistics. ICE reported 191 detainees at the facility have tested positive and are being monitored.
The rise in cases among detainees is the result of increased testing of those who were asymptomatic, according to ICE spokeswoman Yasmeen Pitts O'Keefe.
ICE reported 87 detainees at La Palma have tested positive since the pandemic began, including 17 who are still being monitored.
Conditions inside immigration detention centers during the pandemic are widely criticized by advocates, immigration lawyers, and immigrants held in the facilities. They describe the dangers of infection while being held in confined spaces in large groups, a lack of soap and personal protective gear, and other complaints.
Both CoreCivic and ICE say they follow federal health guidelines and their policies evolve alongside those guidelines. Those policies include screening people as they arriv0e, encouraging social distancing, disinfecting surfaces and equipment, and isolating an infected person with those who may have come into contact with them.
At other Arizona detention facilities run by CoreCivic, the company reported 28 employees had tested positive at the Central Arizona Florence Correctional Complex. Most of the detainees at that facility are held for the U.S. Marshal's Service, as well as a small number of detainees for ICE, the Federal Bureau of Prisons, and the Mesa Police Department.
CoreCivic reported three employees at the Saguaro Correctional Center, which houses inmates from Hawaii, Kansas, and Nevada, had tested positive for the coronavirus.
Concerned about COVID-19?
Sign up now to get the most recent coronavirus headlines and other important local and national news sent to your email inbox daily.