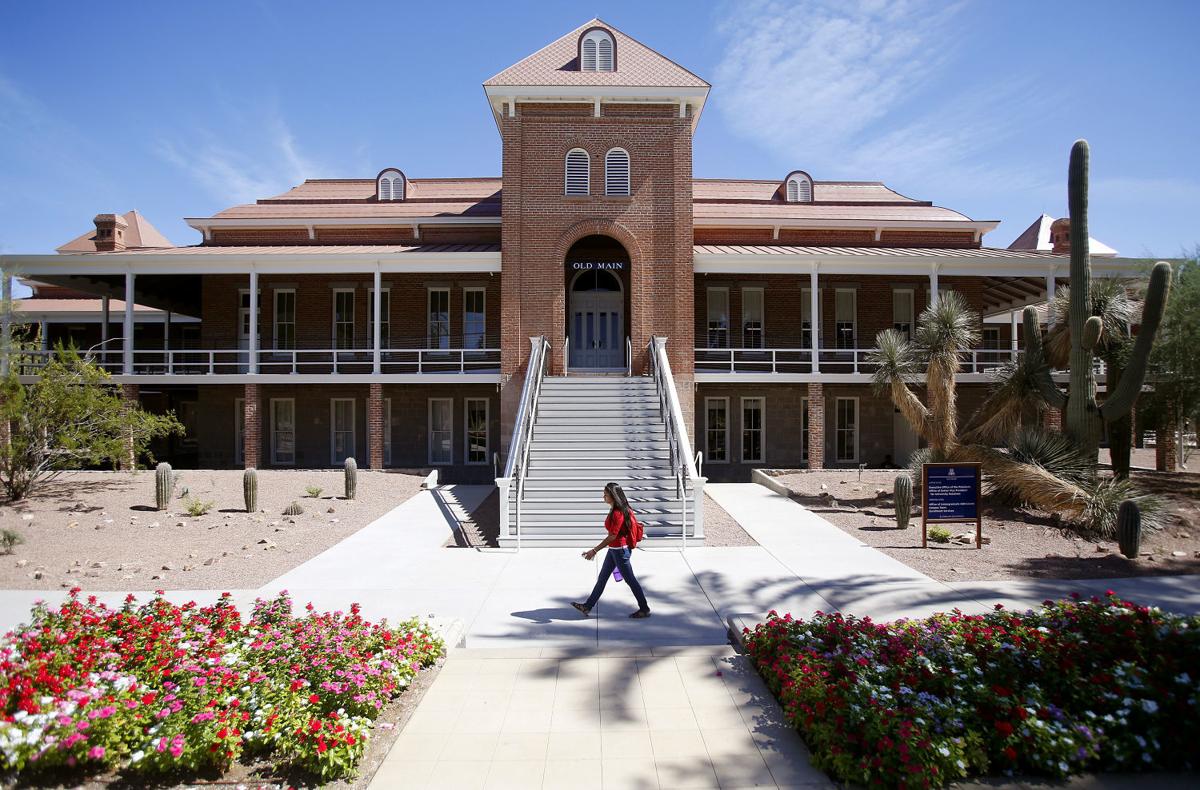 Five fraternities at the University of Arizona are under investigation for potential code of conduct violations, with interim disciplinary measures in place.
Alpha Epsilon Pi and Kappa Sigma have been placed on interim loss of recognition status, pending the outcome of a code of conduct investigation, said Kendal Washington White, dean of students.
The fraternities are barred from hosting, attending, participating and sponsoring any organizational activities until a final decision is made in their cases, White said.
Loss of recognition status also means the fraternities are prohibited from using any UA facilities, White said.
Alpha Kappa Lambda and Theta Delta Chi have been placed on interim full activities suspension status, and Beta Theta Pi was placed on interim full activities suspension, including no contact with new members, White said.
All of the fraternities were disciplined between March 26 and April 26, which White says is not an unusual pattern, since fraternities have more social events in April as the semester is winding down.
"The timing of the interim sanctions is a result of our receiving credible reports," White told the Star. "The reporting of behavior plays a role as well — students are more apt to report problematic behavior."
The reported violations are all still under investigation, meaning further discipline could be imposed .
The element of no contact with new members was recently lifted from Beta Theta Pi's suspension, after the dean's office spoke with the fraternity's president, associate dean of students Chrissy Lieberman said in an email.
Representatives from the fraternity will meet with the dean's office when the fall semester starts to get more information, according to a spokesman from the UA chapter of Beta Theta Pi.
Details about the events that led to the houses coming under investigation were not available.
Reported violations for the various houses in 2018 include on- and off-campus alcohol rules; endangering, threatening or causing physical harm to students; failure to comply with UA officials and interfering or disrupting with UA activities.
Some of the fraternities are also dealing with outstanding sanctions from violations reported in 2017, according to the UA's website.
Alpha Epsilon Pi, which was reported to the dean's office last year for hazing, will be distributing an anonymous survey to its members, to assess the "attitudes and beliefs of current members in the relation to new members," the website says.
The house is also undergoing several other sanctions, including meeting with the staff from the UA's fraternity and sorority programs office and creating a new member-education plan.
Alpha Kappa Lambda, Kappa Sigma and Theta Delta Chi also have outstanding sanctions they're still working to complete.
The UA's website shows that Theta Delta Chi was also under investigation this spring for code of conduct violations involving alcohol.
A spokesman from the UA chapter told the Star that the interim suspension was lifted earlier this month, but didn't comment further. Lieberman confirmed Friday that the initial investigation had been recently completed and the suspension lifted.
Representatives from the other fraternities did not respond to the Star's request for comments.
Between 2012 and 2015, the UA shuttered eight campus fraternities after serious issues involving hazing and alcohol use.