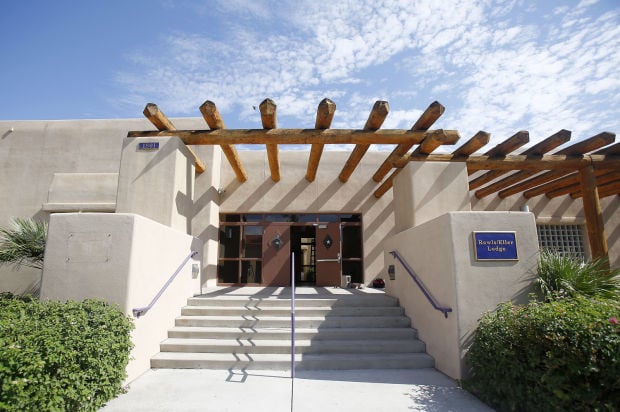 A fraternity that was shut down by the UA in 2014 for code of conduct violations, including serving alcohol to minors and hazing, has returned to campus.
Phi Gamma Delta, nicknamed Fiji, was investigated by University of Arizona police after one of its members fell to his death from the cooling tower of a dorm on April 4, 2014, according to Arizona Daily Star archives.
Michael Evan Anderson, 19, had attended a party at the fraternity hours before he fell off the tower on the roof of the Colonia de la Paz dorm. Anderson's blood-alcohol content was more than twice the legal limit, according to a toxicology report.
UA police investigators couldn't determine if the fraternity played a role in Anderson's death but reported that the fraternity hosted unregistered events where alcohol was served to minors on 20 instances between December 2013 and April 2014.
The Kentucky-based headquarters of Phi Gamma Delta severed ties with the UA chapter in August 2014, after seven fraternity members were arrested in connection with providing alcohol to minors and misleading police during the investigation into Anderson's death.
The UA's chapter of Phi Gamma Delta officially began operating in October after going through a "colonization" process earlier in the fall.
Once a colony is formed to create a new chapter, the colony chapter has to go through a number of processes to be recognized as a chapter on campus. It needs to follow a process of recruiting new members, and to educate and train them, in order to rebuild the fraternity chapter on campus, said Vinson San Angelo, Phi Gamma Delta's chapter adviser.
The second formal recruitment for the new chapter took place in late January, adding 18 new members, and bringing the chapter size to about 75 men.
"The intent was always to come back," said San Angelo.
Before being shut down, the chapter had been on campus for a consecutive 83 years, San Angelo said.
The chapter lost its campus privileges in 2014 and would not be reconsidered to return until April 2019, UA documents show. However, the chapter could be reconsidered sooner if no active members from the time it was shut down remained enrolled on campus in spring 2017.
"What happened in the past is over and done with," San Angelo said. "If the future is anything like the start, it will be very promising."
After Phi Gamma Delta was banned from campus in 2014, its house was converted to the Rawls-Eller Lodge residence hall. The house is still owned by the Phi Gamma Delta fraternity, Trace Camacho, the director of fraternity and sorority affairs at the University of Arizona, said in an email.
The university leased the chapter house from Upsilon Alpha Building Corporation to use as additional student housing, converting the house to a university residence hall for the 2014-2015 academic year and subsequent years. It's the smallest residence hall on campus, housing only 66 students.
Last fall, the university extended its lease with Upsilon Alpha Building Corp. through June 30, 2019.
Leah Gilchrist is a UA journalism student and apprentice at the Star.