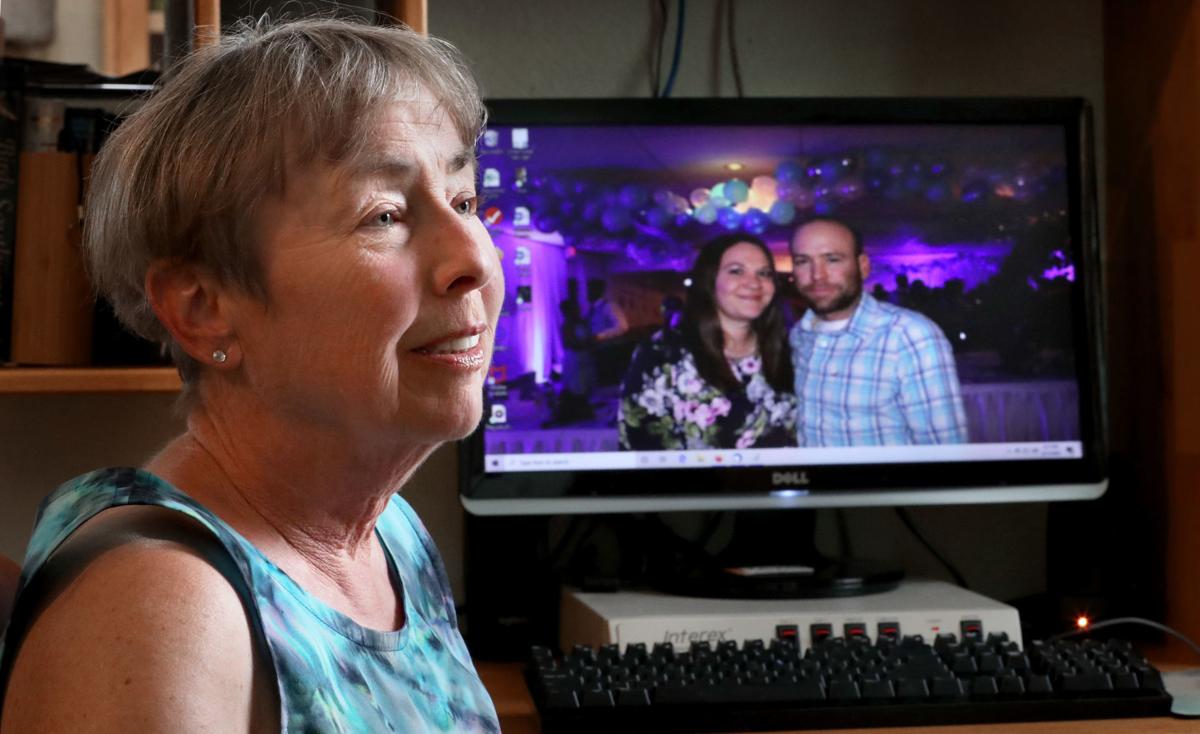 When Tucson resident Regina Watkins noticed that her stimulus money appeared in her bank account, she wrote a check for $1,200 with her nephew's name on it.
Her nephew, Paul Osantowski, and his girlfriend, Katie Bittner, were both laid off due to the pandemic and need the money more than she does, Watkins said. The couple has a newborn, a daughter who is about seven years old and two teenage sons.
The check is on its way to Michigan, where Osantowski's family will be able to use it for groceries, to help with their house remodel or for anything else they might need, Watkins said.
Watkins is one of many Tucsonans who have chosen to donate their share of government funds to those in need.
Nancy "Nan" Standish said she planned to donate most or all of her stimulus money since she read about the federal bill that would send up to $1,200 to individuals and $2,400 to married couples, plus an additional $500 for each child in a family.
Standish said she's not rich but is financially stable and knows the money could be used to help local charities support families and children across Tucson.
"I feel that I've been so lucky and so blessed with what I have that I'd like to share it," she said.
Standish hasn't seen the $1,200 deposited in her account yet. When it arrives, she said, her plan is to donate it to three or four local charities.
There's been a surge in donations in the days since the federal funds started to appear in people's accounts, said Tony Penn, president and CEO of the United Way of Tucson and Southern Arizona.
Penn said he can't confirm the rise in donations is coming directly from the federal checks, but a few donations were for $1,200.
"We live in a very generous community," Penn said. "That's one thing that's wonderful about the people of Tucson and Southern Arizona."
Michael Allen unexpectedly received $500 through the federal stimulus bill's relief funds for health-care providers. Allen is a clinical therapist and although he has seen a reduction in clients in recent weeks, he and his wife decided the stimulus funding could help others.
He and his wife, Kathy Allen, decided to donate the $500 to the Community Food Bank of Southern Arizona and to a COVID-19 hunger relief fund in Afghanistan after he heard of the fund through a friend who works for the United Nations.
"COVID is not just in our country, and for countries that don't have as much support there is even a greater need in many ways," Allen said.
The couple also plan to donate their personal stimulus money, though they don't know yet to which organizations, Allen said.
For Watkins, donating her stimulus check made her feel like she gained something because she helped make her nephew's life better, she said.
"He's a really good guy. He helps everybody and he's on hard times. It's my honor to help him," Watkins said.
She said her nephew has been remodeling his family's two-bedroom home, converting the garage into a bedroom for the teen boys.
Watkins said she sees her nephew and other family members about once a year, when she flies home to Michigan. But she most likely won't be able to visit them this year due to the pandemic, she said.
Watkins, who was born in Argyle, Michigan, a town about two hours north of Detroit, moved to Tucson about 40 years ago. She retired three years ago from her information technology job at the University of Arizona.
The pandemic has not affected her retirement checks, she said.
Watkins wasn't sure whether she would get a stimulus check because she's retired, but she said she decided a couple weeks ago that if she did receive the money, she would give it to her nephew.
Watkins encouraged others in a position to donate their stimulus check to do so.
"It's always good to have extra money, but a lot of people are struggling," Watkins said. "If you don't need it, give it to somebody that's having a hard time."
Concerned about COVID-19?
Sign up now to get the most recent coronavirus headlines and other important local and national news sent to your email inbox daily.