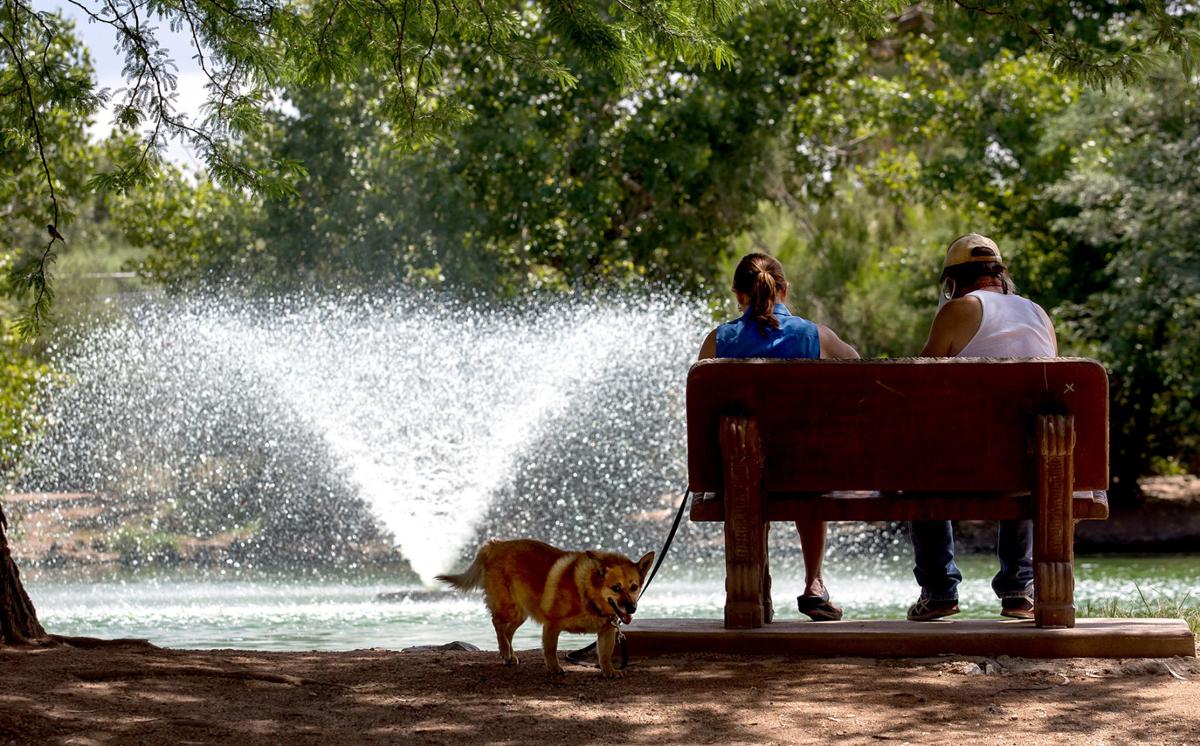 August was Tucson's hottest month ever recorded, with sizzling temperatures breaking the previous record — set in July.
In addition, the summer season from June 1 through Aug. 31 was Tucson's hottest in all 125 years of weather records, breaking the previous summer heat record set in 1994.
A monsoon gone AWOL on top of an already overheated long-term climate combined to produce the extreme heat, authorities said.
"It was awful," National Weather Service meteorologist Carl Serniglia said of August's heat. "We had four days in August of 110 degrees or hotter and 26 days of 100 or better."
The heat wave finally ended when monsoon rains arrived on a large scale Friday.
Through Sunday, August's average daily temperature, as recorded at Tucson International Airport, was 92.3 degrees. That's nearly a full degree warmer than July's average daily temperature of 91.5 degrees, the weather service said. The previous record-high August temperature was 90.2 degrees, set in 1994.
The final August average temperature will be cooler once Monday's below-average reading is factored in. But one day's temperature won't be enough to put August's reading below July's, Serniglia said.
August's average daily high temperature in Tucson was 105.7 degrees, compared to a normal average high of 97.4 degrees. The average low was 78.9, more than five degrees above the normal August low temperature of 73.3 degrees.
Many times in past hot summers, weather service officials and other experts have pinned the majority of blame for high temperatures on the urban heat island effect. That phenomenon occurs when buildings and pavement built in a city absorb the sun's heat in the daytime and radiate it out at night, dramatically scaling up nighttime lows.
But that wasn't the case this summer. Not only was the temperature increase larger during the day than at night in Tucson, the extreme heat was seen across Southeast Arizona, in urban and rural areas alike, Serniglia said.
"It was widespread, 6 to 8 degrees above normal," he said. "The high temperatures were just oppressive. We didn't have the clouds and showers to hold them down."
Typically, the clouds and showers form summer storms, which usually cool things down at least slightly. But this summer, Tucson and its environs sat under a strong high-pressure ridge, centered over the Four Corners area, that blocked the monsoon and refused to leave until this past weekend.
"We are not having the rain events and the tremendous cloudiness to cool us off in the daytime," noted Gregg Garfin, deputy director of the University of Arizona's Institute for the Environment.
This year's high pressure ridge didn't migrate far enough north for any length of time to allow for a sustained flow of air that typically transports monsoonal moisture into Arizona, said Kenneth Drozd, another weather service meteorologist.
That means a greater fraction of solar energy goes directly into heating the air, rather than evaporating water from the soil — making temperatures quite a bit hotter than they would be otherwise, said Daniel Swain, a UCLA climate scientist.
"Certainly it stands to reason that if we do not get the moisture, we have less cloud cover, less rain, and hotter temperatures," Drozd said.
Scientists have not directly attributed this heat wave to the much broader trend of rising temperatures caused by the continued emissions of heat-trapping greenhouse gases into the atmosphere.
But Garfin, Arizona State University climate scientist Ashley Bancroft and UCLA's Swain agreed global climate change is making extreme heat waves more common.
"In general around the world, as well as specifically in Arizona and the Southwest, it's clear that climate change is increasing the frequency and intensity of heatwaves," Swain said.
In fact, the human fingerprint upon heat waves is actually most distinguishable for those carrying historically unprecedented heat, such as what struck Arizona and the broader West this summer, he said.
Phoenix also had its hottest month on record in August and its hottest summer ever recorded.
Phoenix's average August temperature was 99.1 degrees, compared to a previous record for the month of 96.7 degrees set in 2015. Its summer-long average temperature was 96.7 degrees, compared to a previous record of 95.1 degrees set in 2015.
While the monsoon's failure and the heat island effect were also important factors, "climate change is making it progressively easier to achieve this kind of extreme, record-breaking heat," Swain said.
The United Nation's Intergovernmental Panel on Climate Change has concluded it's very likely that human influence has contributed to observed changes in frequency and intensity of temperature extremes on the global scale since the mid-20th century.
Nationally, the frequency of cold waves has decreased since the early 1900s, and the frequency of heat waves has increased since the mid-1960s, the federal government has said.
While the Dust Bowl era of the 1930s remains the peak period for extreme heat, the number of high temperature records set since the late 1990s far exceeds the number of low temperature records.
In Arizona, the number of extremely hot days did not noticeably increase in the period of 2005 to 2014, the National Atmospheric and Oceanic Administration has said.
The state has seen an upward trend in both average daily maximum and minimum summer temperatures, with the highest values for each occurring since the year 2000, the federal agency said.
Arizona heat got me like...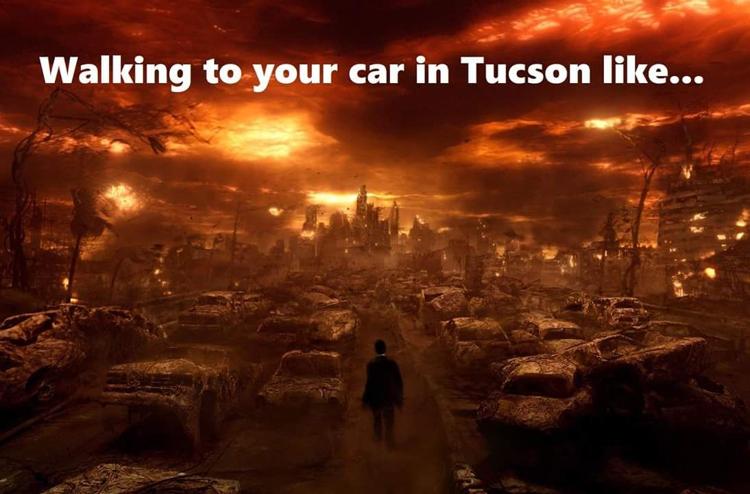 Arizona heat got me like...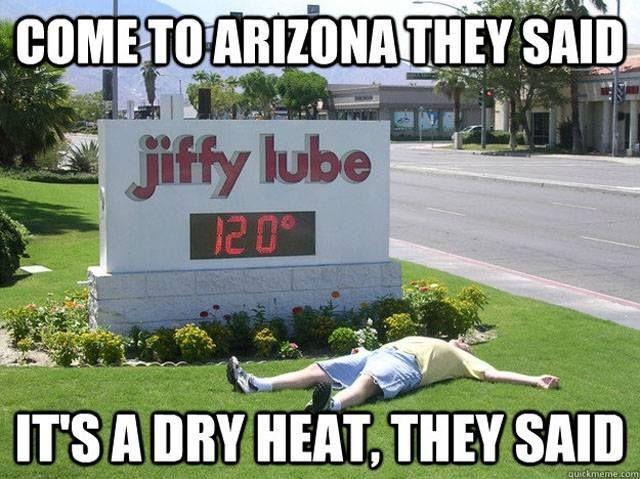 Arizona heat got me like...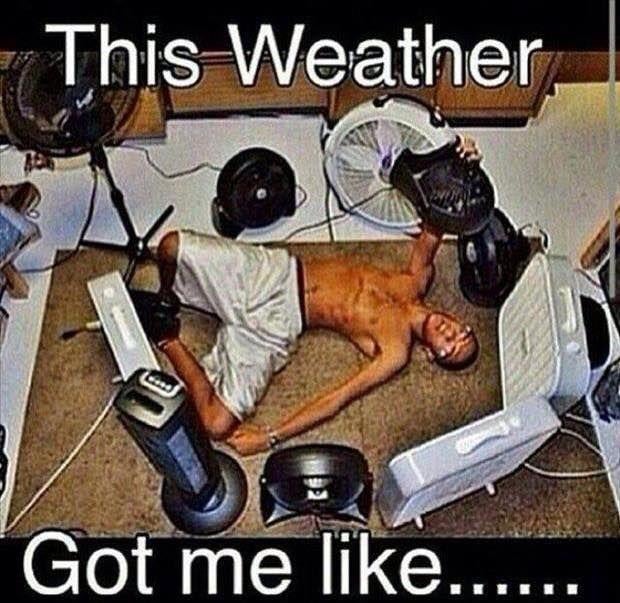 Arizona heat got me like...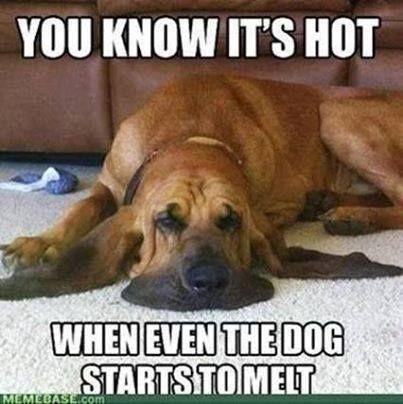 Arizona heat got me like...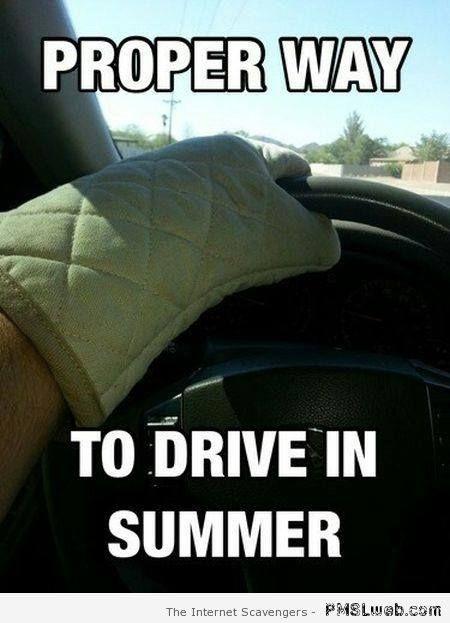 Arizona heat got me like...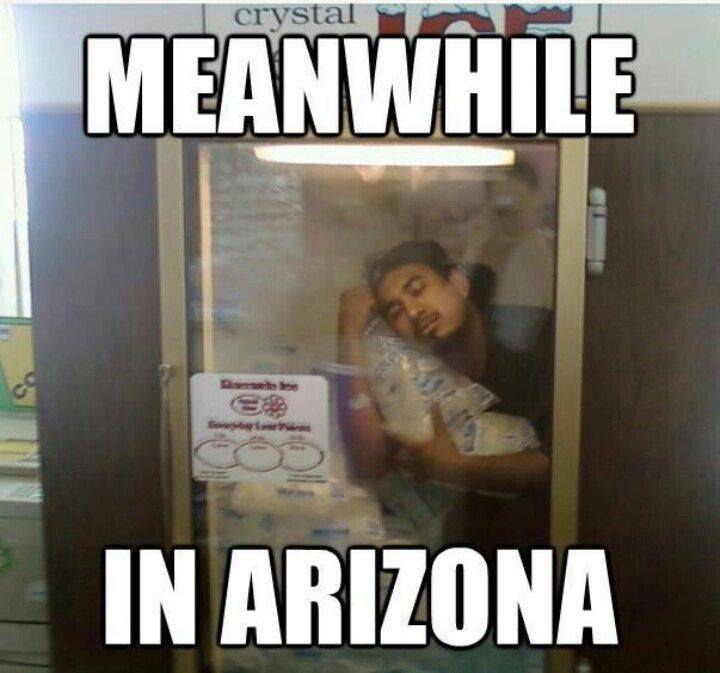 Arizona heat got me like...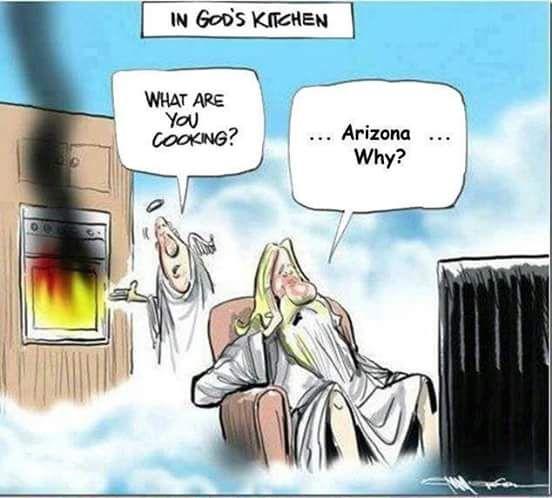 Arizona heat got me like...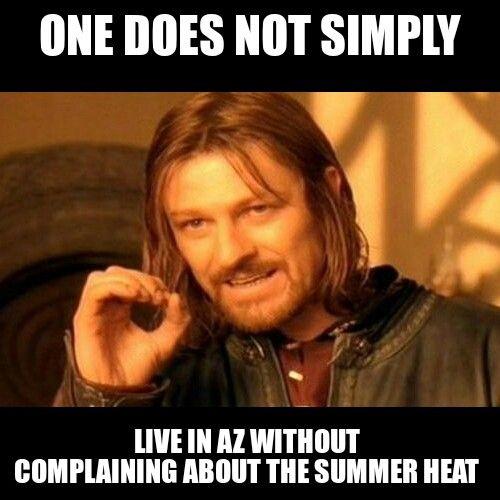 Arizona heat got me like...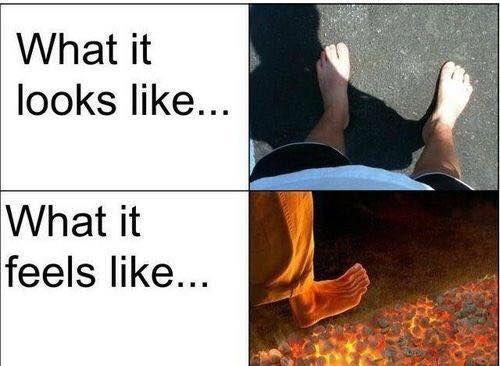 Arizona heat got me like...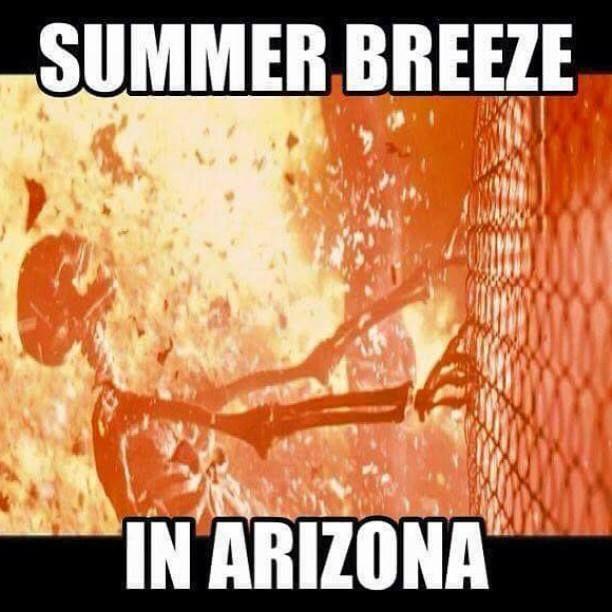 Arizona heat got me like...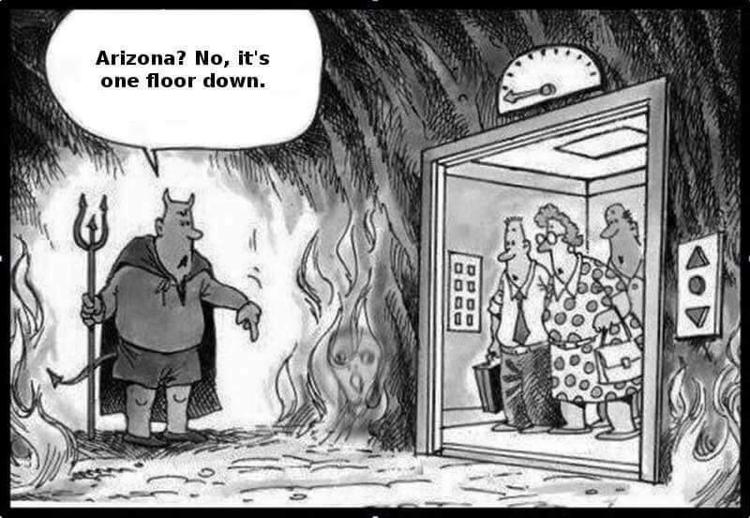 Arizona heat got me like...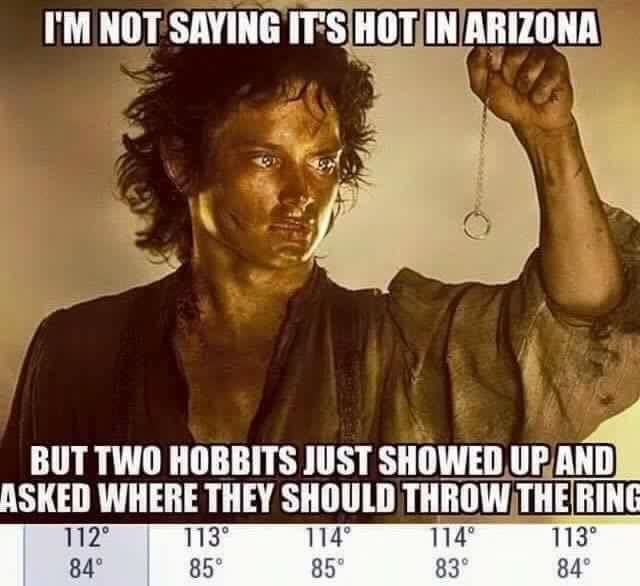 Arizona heat got me like...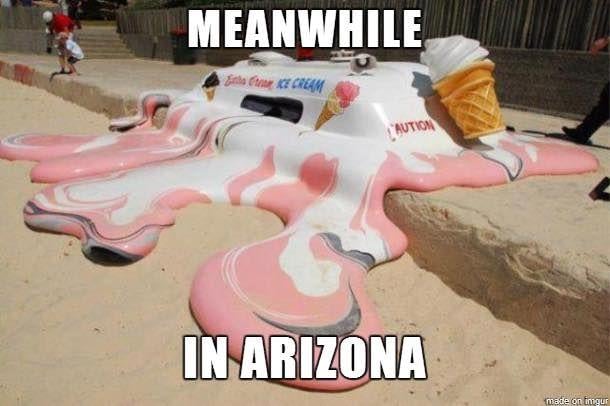 Arizona heat got me like...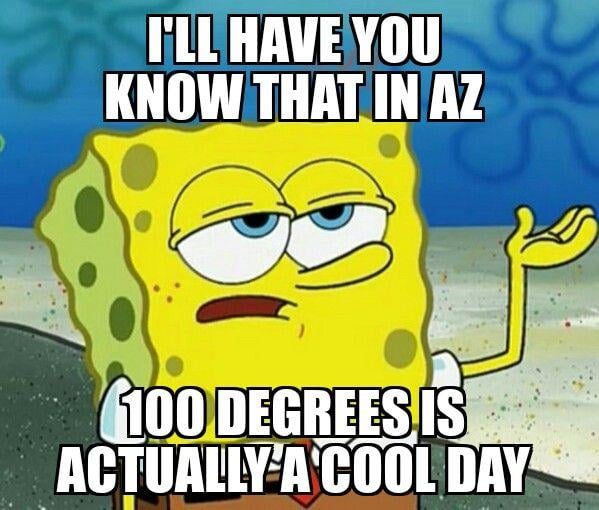 Arizona heat got me like...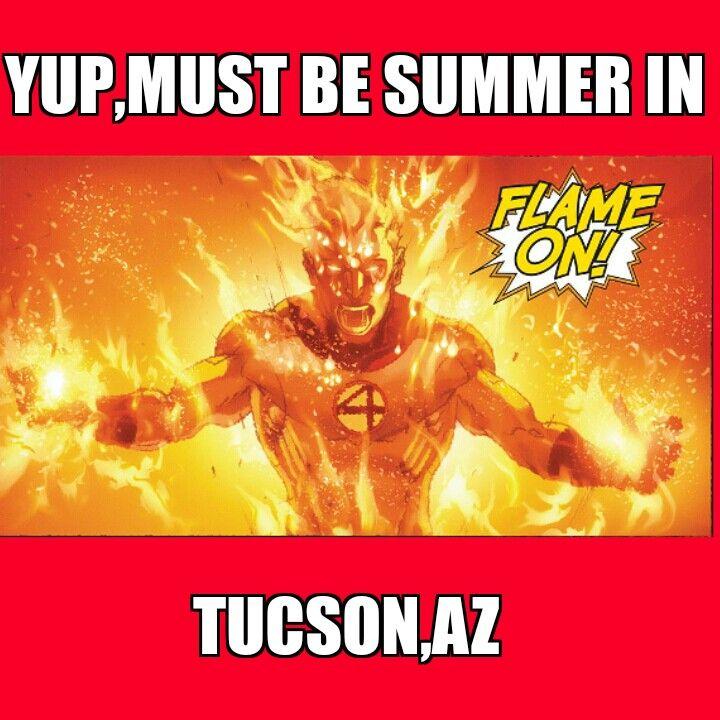 Arizona heat got me like...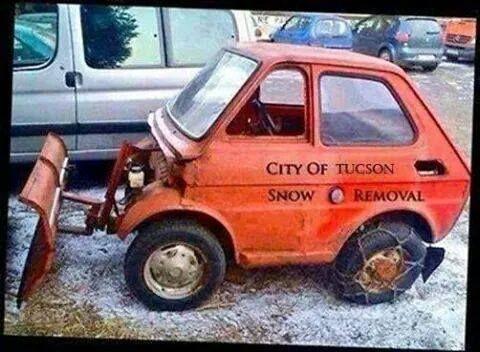 Arizona heat got me like...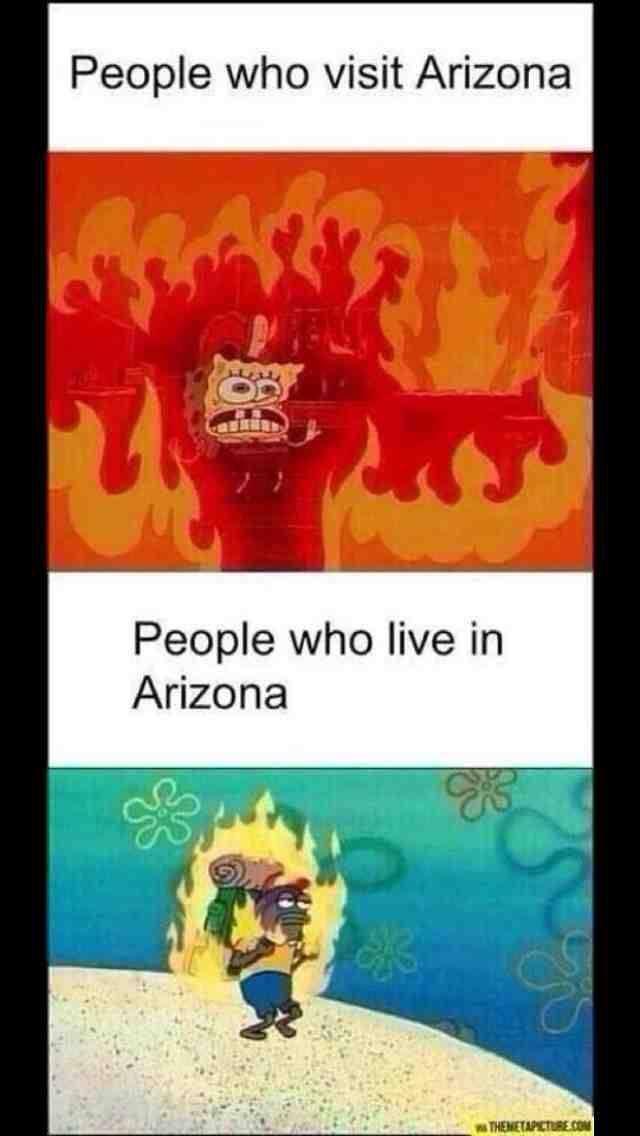 Arizona heat got me like...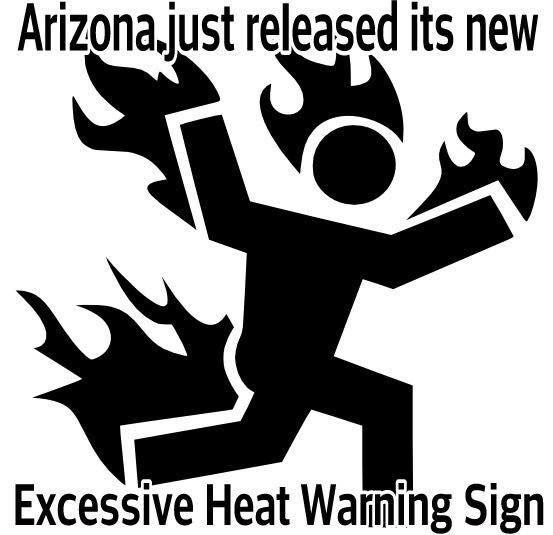 Arizona heat got me like...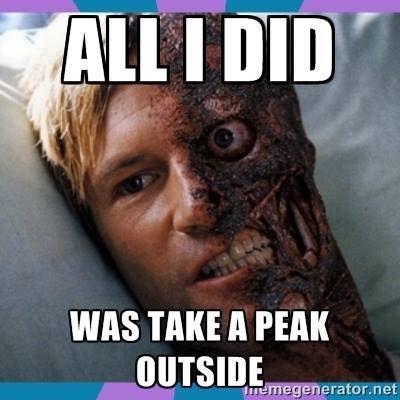 Arizona heat got me like...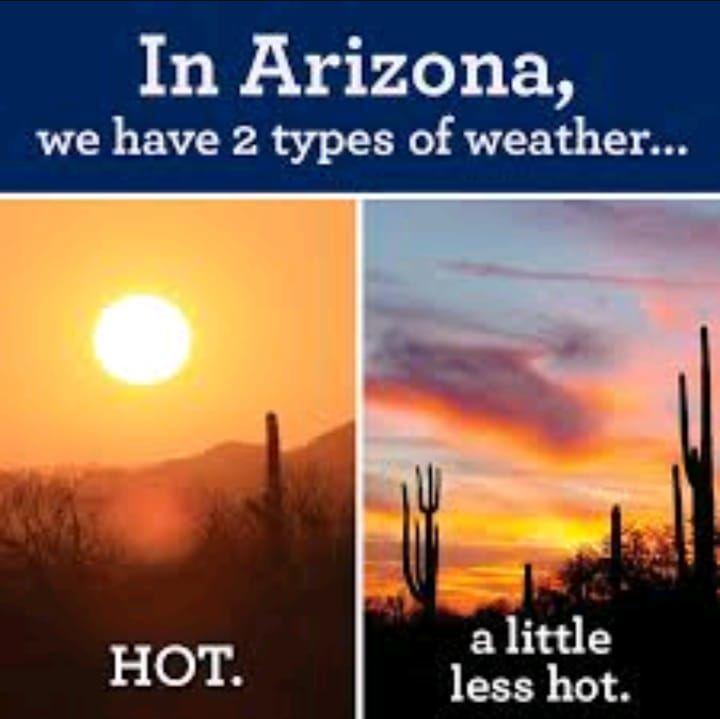 Arizona heat got me like...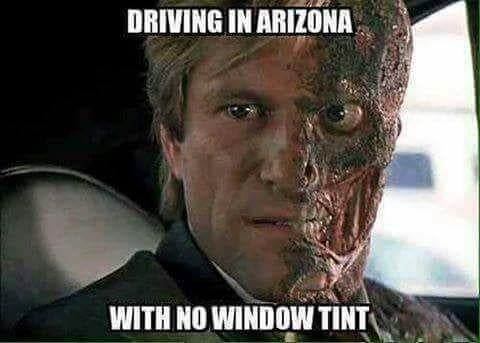 Arizona heat got me like...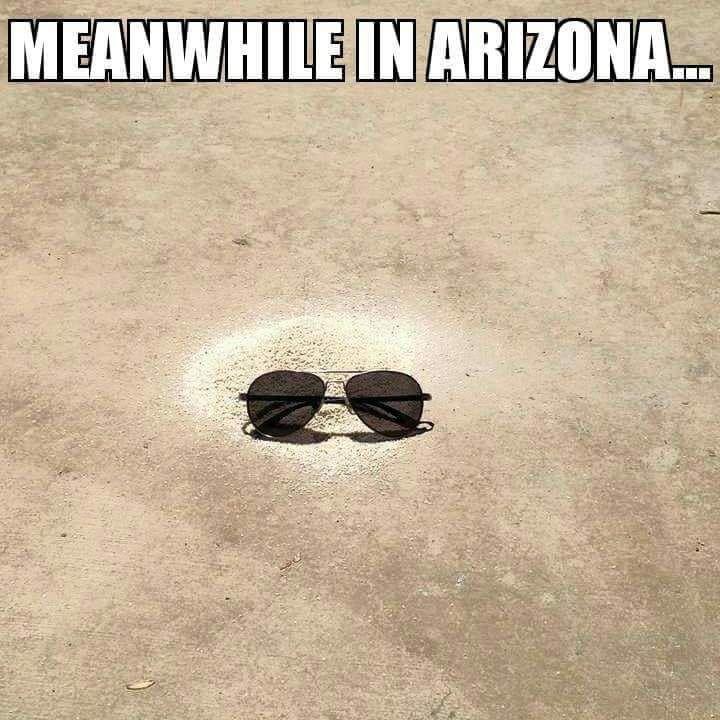 Arizona heat got like me...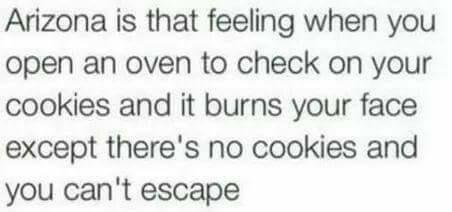 Arizona heat got me like...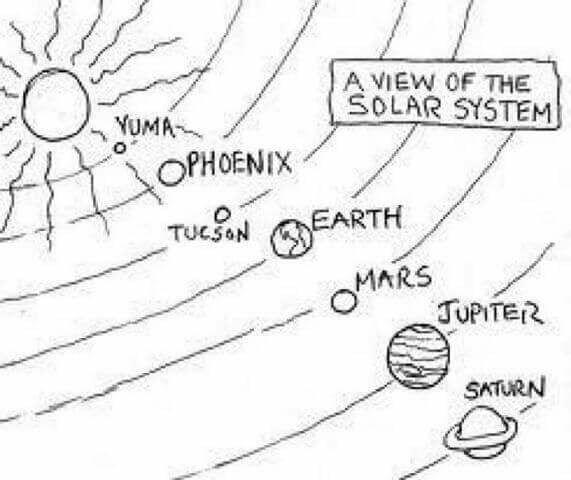 Arizona heat got me like...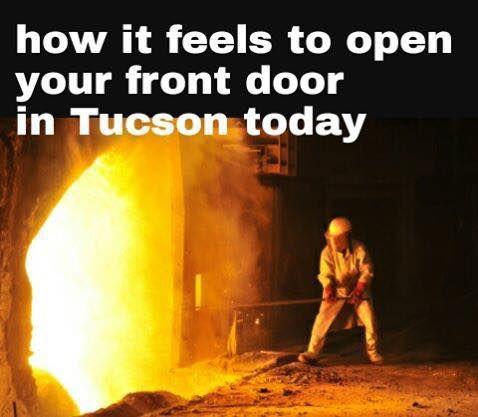 Economic collapse, extreme heat pushing up unpaid electric bills across Arizona
Unpaid electric bills are mounting for Tucson Electric Power customers due to the coronavirus pandemic and the recent extreme heat.
Various nonprofit social service agencies and Pima County's Community Action Agency say they're getting unusually large requests from many lower-income ratepayers for help paying bills.
Some requests reach $2,000 to $3,000, representing several months of unpaid bills.
"I'm doing one right now who owes $2,400. The majority are between $500 and $1,000. We get some people in the $1,800 to $1,900 range," said Nicole Cruz, a caseworker for the Salvation Army Tucson, which serves the immediate Tucson metro area.
Three factors are ratcheting up the requests:
Because of the pandemic, TEP has had a moratorium on disconnecting customers from electric service since March. Until Oct. 31, the moratorium was required by the Arizona Corporation Commission. TEP extended the moratorium voluntarily through Dec. 31.
Because of that, many customers, beset by other economic problems, have held off paying electric bills, causing them to mount.
The pandemic has put many people out of work. Many still employed are working at home, and use more electricity, driving bills higher.
The extreme heat that struck from May into early November significantly drove up home electricity use and bills. May, July, August and September had their hottest monthly average temperatures on record in Tucson . October was the fifth warmest on record.
TEP's electricity sales rose 9% from April through June 2020 and 5% from July through September 2020, compared to the same periods in 2019.
"Tidal wave" of families expected to reach out
Once the moratorium eventually ends, "I predict that there will be some shutoffs. But I think the problem is going to be so large there will have to be a relief fund set up for these families, whether at the local level or federal level, due to the sheer number of people needing help," said Tim Kromer, outreach director for Interfaith Community Services, a nonprofit, nondenominational agency that tries to help people in need with housing, job and health-care issues.
"There needs to be some safety net set up. There will be a tidal wave of families who need help," Kromer said.
TEP officials say they're aware of the concern about growing utility bills and that they're trying to get customers to contact them in advance if they're having trouble paying.
"It's one thing we've tried to talk to customers about: Do what you can," TEP spokesman Joe Barrios said. "If you can only pay a little bit, fine. We're more than happy to work with you."
On Friday, Nov. 13, the state's Corporation Commission will consider a proposed policy to require TEP, Arizona Public Service Co. in Phoenix and other state-regulated utilities to give delinquent customers plans to pay bills over an extended period.
The commission will face different choices as to how far to carry this idea.
Commissioner Sandra Kennedy, a Democrat, proposes allowing residents to pay off bills in 24 monthly installments, with no down payment. If customers pay the first 12-month installments on time, their remaining debt would be forgiven, under Kennedy's proposal.
The commission's Utilities Division staff recommends only an eight-month repayment plan program, and opposes bill forgiveness.
"More in a panic stage"
More than 60,000 TEP residential customers ran behind in paying bills from April through June, the utility says. Around 35,000 were far enough behind that they could have faced shutoffs had there not been a moratorium, the utility says.
Those figures aren't running dramatically ahead of those from earlier years, utility records show. But the total amount people owe is much higher because people are holding back paying bills much longer, social agency officials say.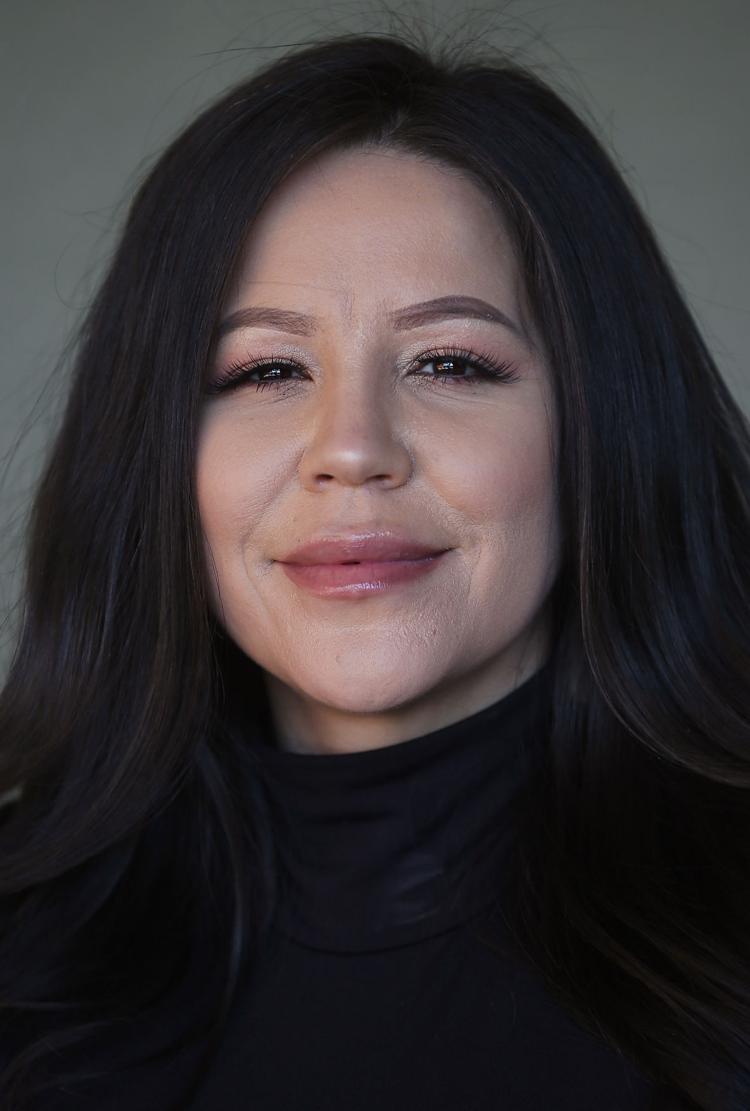 "The majority of people that we see have not paid their bills since May," the Salvation Army's Cruz said.
Workers install a steel frame atop the University of Arizona's Environment and Natural Resources 2 (ENR2) Building located at 1064 E Lowell St…
"That creates all these people who know they can go months and months without paying the bill. Then, all of a sudden they get on a payment plan with TEP."
Those seeking assistance from the agency now are split about 50-50 between those who have had assistance in the past and don't appear desperate. First-time requesters "are more in a panic stage," Cruz said.
"They don't know how it's going to happen. When you are not using this year after year, and are living paycheck to paycheck, you are scared when your bill is late," Cruz said. "You can go a couple of months without paying your TEP bill and be OK and you won't be turned off.
"But a lot of new people say, 'My bill is due the 10th and now it's the 15th and I'm going to be turned off. They are very scared, very desperate, very anxious," Cruz said.
Many people who seek assistance these days had previously worked in hotels, restaurants or other service-type facilities that had to close or cut back dramatically because of the pandemic, Cruz said.
At first, they didn't need help because they got $600 extra monthly unemployment payments from the federal government, she said.
Since the payments ran out July 31, "we've had a massive amount of people coming to look for help. They're looking for jobs but not getting them," Cruz said.
Some "take advantage"
Cruz said the Salvation Army isn't seeing more requests for help this year than in the past, roughly about 12 callers a day. But when she started her caseworker job 12 years ago the requests were typically only for $200 to $300, she said.
Interfaith Community Services gave utility assistance to 404 families from July through September this year, compared to 128 in the same period in 2019, the agency's Kromer said.
The Salvation Army office in Green Valley has also "definitely" been getting more utility requests this year than in the past since about August, said Yuni Domerofski, a social-service administrative assistant at the army's Green Valley Service Center.
"Some clients, I think they take advantage of the pandemic. Because the electric company can't disconnect them, some people accumulate payments due in May and June and now they are up to $1,000," Domerofski said.
"Not all of them. I don't want to criticize all my clients. I see a handful of people bringing in $1,000 bills."
She's had so many requests for help — 70 in October — that on Oct. 21, she had to tell callers to call back in November, she said. She now tells callers to contact Pima County or St. Vincent De Paul Tucson, which also offers utility aid.
The Pima County Community Action Agency had a decline in requests for assistance this summer and fall, said agency director Manira Cervantes. From July to September 2020, the agency got 2,078 requests, compared to 2,915 in the same period of 2019.
As the end of 2020 approaches, she expects the number of clients seeking help to increase, assuming the moratorium expires for 2021, she said.
"Kicking the bucket down the road"
Pima County and many social-service agencies get money to help people pay utility bills from the federally financed Low Income Home Energy Assistance Program, commonly called LIHEAP. The county funnels that money through seven nonprofit agencies, including the Salvation Army, Chicanos Por La Causa, Interfaith Community Services and Project PPEP.
Typically, the energy assistance funds run far short of what's needed. Statewide, the Arizona Department of Economic Security estimates that in a given year, the program supplies 5% of what low-income families need to pay their utility bills.
This year, the federal CARES Act, which provided economic stimulus money because of COVID-19, brought an extra $16 million for this program to Arizona, including $1.8 million more to Pima County. That's on top of the county's usual share of about $3 million.
This year, that extra money should keep the county from running out of money for this program, she said. But statewide, DES spokesman Brett Bezio estimates this year's funding serves only 8% of those who need it, compared to 5% in past years.
The increased utility bill obligations show the moratorium on shutoffs is "is literally kicking the bucket down the road" and doesn't really address the problem of too much money owed by too many people, said Mark Kear, a University of Arizona researcher and economic geography professor.
"Some sort of forgiveness has to be possible"
Shall unpaid utility bills be forgiven? That question is at the heart of the debate over utility disconnections that will take place Friday at the Corporation Commission meeting in Phoenix.
Researcher Kear says "fundamentally, some sort of forgiveness has to be possible" for unpaid rent or utility bills.
"There is an assumption that the impact must be borne by the end user. I don't think that's fair," he said. "There will be losses all around that should be shared by individual, the utility company and the state, the government in general."
The commission's utilities division argued in a recent memo that a forgiveness policy leads to bad debt for utilities. It raised concerns that a 24-month payment deferral plan may cause unpaid balances to pile up further and make it impossible for customers to ever pay their debts.
"Unpaid balances, if and when forgiven ... may be collected from other ratepayers," the utilities division said.
Since this year's shutoff moratorium kicked in, TEP has already put customers with large unpaid balances on payment plans stretching six months — two months more than the commission required of utilities last year, TEP added in a written statement to the commission. It and its sister company UNS also have donated $1 million to bill payment assistance and related programs across Southern Arizona.
Also, TEP has repeatedly distributed messages to customers via bill inserts, website updates, customer newsletters and social-media posts about bill assistance programs it offers.
But the Sierra Club's Sandy Bahr said today's unprecedented times should call for longer payback periods and some debt forgiveness.
Take a look at some memes that describe Southern Arizona's hot summers to a T.