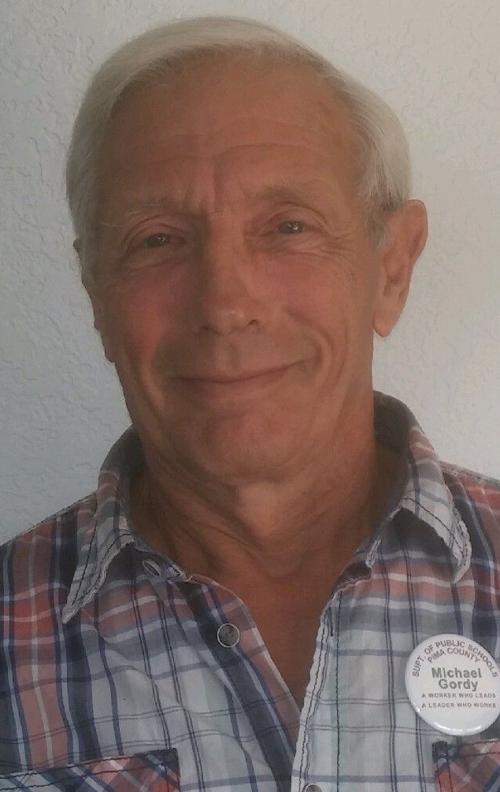 Everybody has a Michael Gordy story.
"If you've met him, you've got a story," says Jason Freed, a longtime friend and former colleague of the Tucson educator. "It may be interesting, it may be weird, but everybody who spent any time around Michael has a Michael Gordy story."
Gordy, a longtime Tucson educator and community activist, died on March 18 at the age of 70 after a month in the hospital battling COVID-19.
His friends, family and many in the community remember him as being a passionate, kind and spontaneous man who was often running late because of an important cause that needed his immediate attention.
He's survived by his son Ian Gordy; his daughter Caitlyn Young; his wife, Bridget Stoll; his three sisters Sharon West, Mimi Famiglietti and Suzi Spelbring; and his two (soon to be three) grandchildren.
Gordy taught in TUSD schools for 28 years, beginning in 1980.
During his career he taught at Pistor, Townsend and Alice Vail middle schools, at different times teaching U.S. history, math and a social-studies class Freed said was ahead of its time as a culturally relevant course.
Freed, whose parents were close friends with Gordy as well, says Gordy was a truly good-natured person, even if you didn't always like his idiosyncrasies.
"Someone might get frustrated about his being late, but it's with the best of intentions," Freed said. "It's not an inconsiderate act. It's just, he got caught up trying to do something else that was good."
Gordy used to go through dumpsters looking for cans. An environmental activist, he wasn't searching out cans for money but rather to make sure they got recycled. Gordy was an avid cyclist, too, and rode everywhere, and one time he was digging for cans in a trash can when someone stole his bike.
He left his bike vulnerable because he saw only the good in people and couldn't fathom that someone would take something that wasn't theirs.
Many of Gordy's friends talk about him this way, a deeply kind man, albeit scattered at times, who was incapable of seeing the bad in people.
"My dad always saw the best in the worst people," say his daughter Young, laughing fondly. "He saw everybody as good. There was no bad."
Throughout his teaching career, Gordy advocated for public education and the political candidates who supported it, in Tucson, at the state Capitol and in Washington, D.C.
He made hundreds of signs for political candidates, and often at a lower cost than the candidates could get themselves.
Gordy served as president of the Tucson Education Association from 1999 to 2001. He also served on the National Education Association, the Pima County Education Caucus and most recently the Arizona Education Association-Retired, for retired educators.
And he didn't just support public education. He was a supporter of Planned Parenthood and women's reproductive rights.
He was an environmental activist and a huge supporter of racial equality and social justice.
Whether it was a rally for Black Lives Matter or a march for Martin Luther King, Jr. Day, he was always there.
"He thought that everybody ought to have the same shot, that everybody ought to be equal, that a woman's body was a woman's body, that kids should have an education and that if they needed help that they should get that help," says Tery Palmer, who was friends with Gordy for nearly 40 years.
The two men did carpentry work together, and Palmer says what Gordy could build out of wood was breathtaking. Whether it was a gazebo or a set of shelves, his woodwork was exquisite.
"He had so many fingers in so many pies," Palmer says.
Another thing Gordy was known for was dressing up as the Cat in the Hat. There are quite possibly thousands of kids across Tucson who had Gordy come to their classroom dressed as the Dr. Seuss character to read them a book while he was teaching and after he retired.
Gordy also ran for Pima County Schools superintendent in 2016, and lost the primary to the current schools superintendent, Dustin Williams.
"He's very passionate about having a good education and making it accessible to everybody," says Stoll, Gordy's wife.
"He was really into encouraging students and helping them to do the best they could. I think he really wanted to bring the best out in people and looked on the positive side of things. And he was very much passionate about equality."
His friends say the phrase "he'd give you the shirt off his back" applies to Gordy in the literal sense.
Despite being in one of the priority groups to get the COVID-19 vaccine, Gordy hadn't yet gotten one yet when he got sick.
His son Ian Gordy thinks his dad may have been holding off because he wanted to make sure others had an opportunity to get vaccinated first.
"It's kind of the way he lived his life," Ian says.
"Because of it he helped a lot of people and he brought things to people's lives that wouldn't have been there but at the same time he kind of overlooked his own needs and his own health because of it, because of that mindset that he had, that other people need help more than he does."
Besides advocacy work, Gordy was a recovering alcoholic with more than 30 years sober. In Alcoholics Anonymous, he sponsored many people over the decades.
Ian and his wife are expecting their first baby in August, and he was able to tell his father shortly before Gordy went to the hospital with COVID.
During his life, Gordy planted many trees at schools and parks around Tucson.
His wishes were to be cremated and planted with a tree. And once more people have had a chance to get fully vaccinated against COVID-19, his family hopes to have a memorial where they can plant Gordy's last tree.
Gordy's family turned his Facebook page into a tribute after he died, and it filled up with photos and stories from community members and leaders throughout Tucson, remembering the educator and activist with for his boundless energy and for making the world a better place.
"Please remember him for the many great things he was," Ian wrote on the page. "A leader, an educator, a fighter, a social and environmental activist, an amazing carpenter, and most of all a loving, caring, and genuinely inclusive human."
Photos: San Xavier Mission enters phase two of conservation project
Conservation of Mission San Xavier's East Tower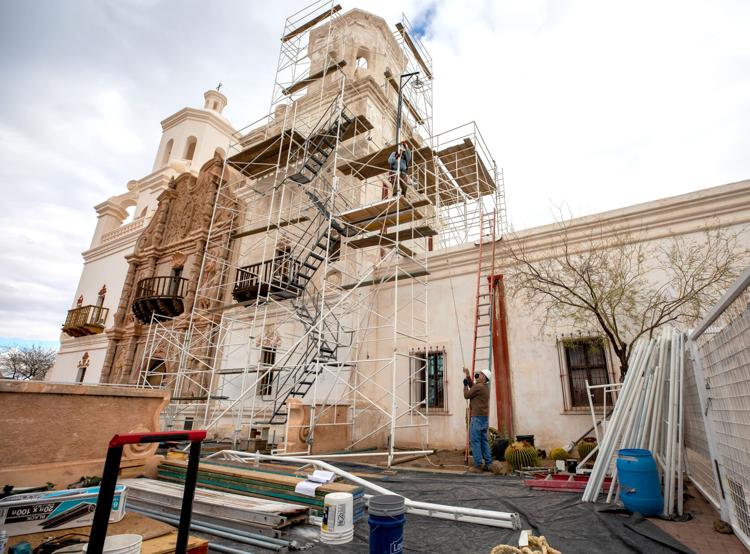 Conservation of Mission San Xavier's East Tower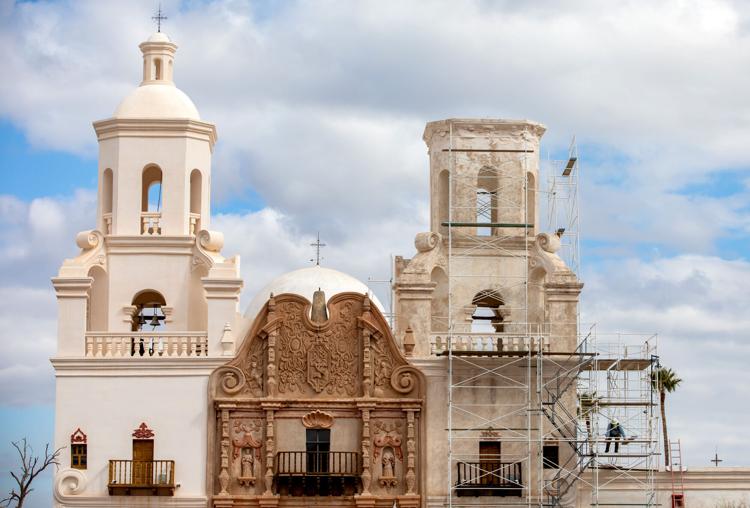 Conservation of Mission San Xavier's East Tower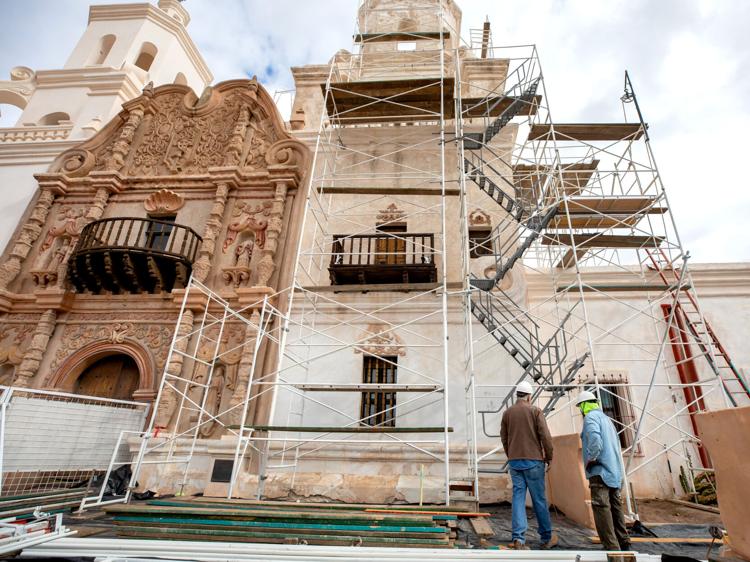 Conservation of Mission San Xavier's East Tower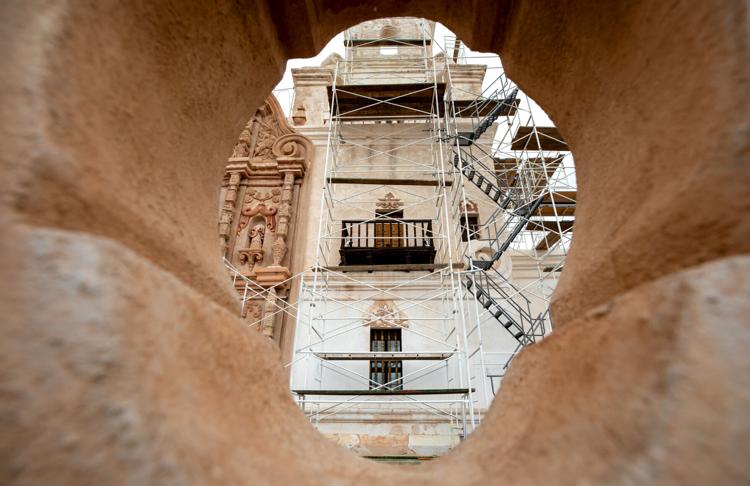 Conservation of Mission San Xavier's East Tower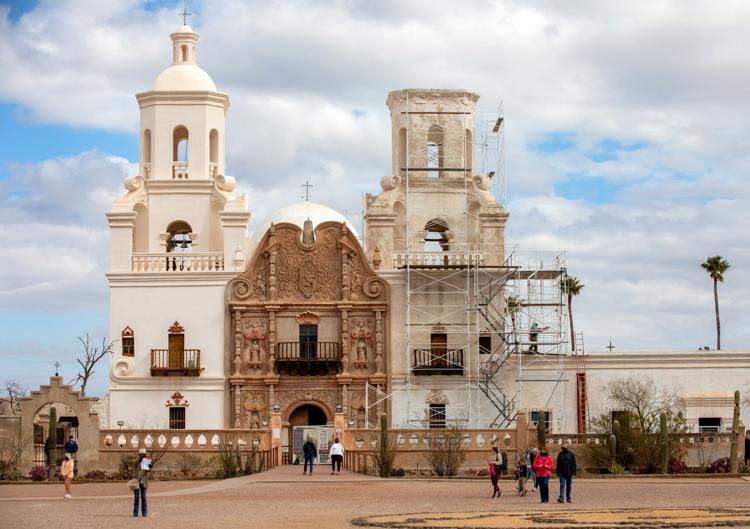 Conservation of Mission San Xavier's East Tower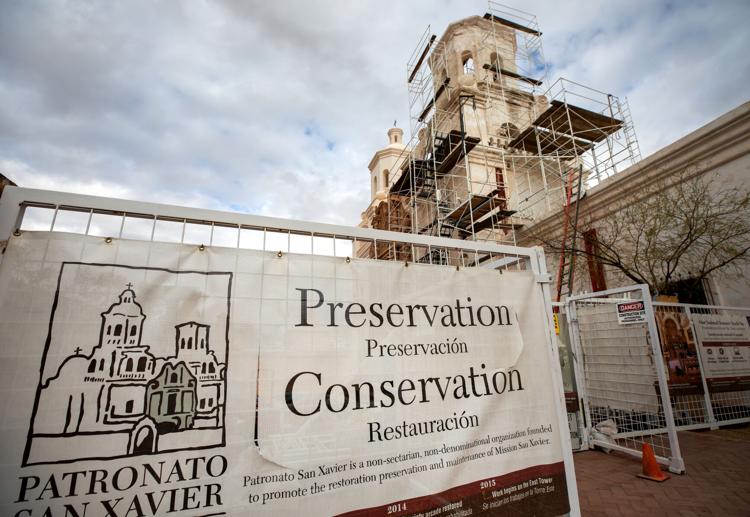 Conservation of Mission San Xavier's East Tower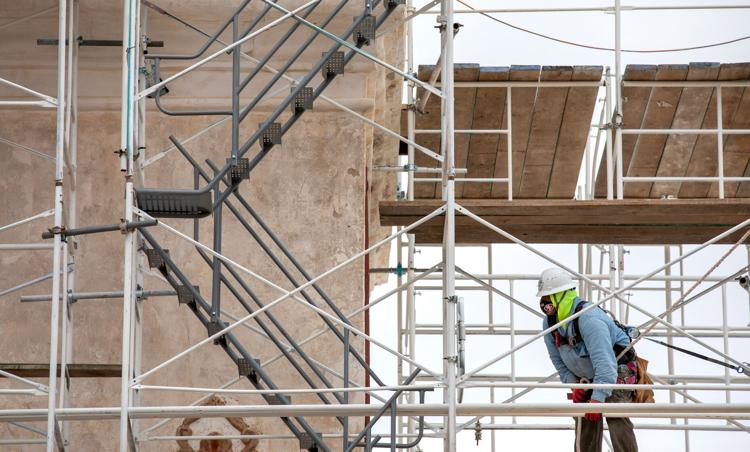 Conservation of Mission San Xavier's East Tower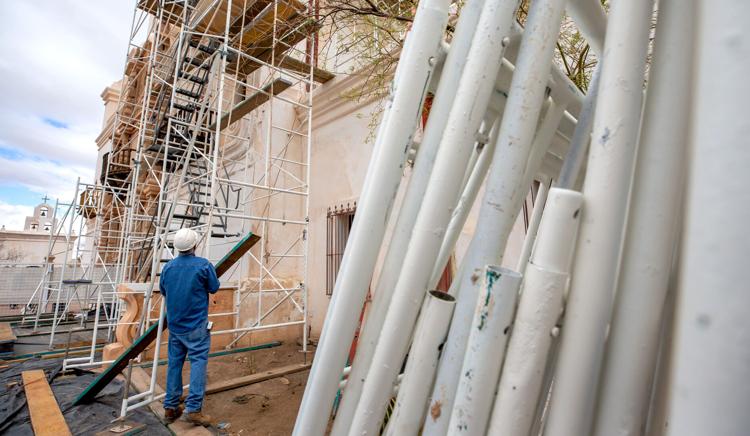 Conservation of Mission San Xavier's East Tower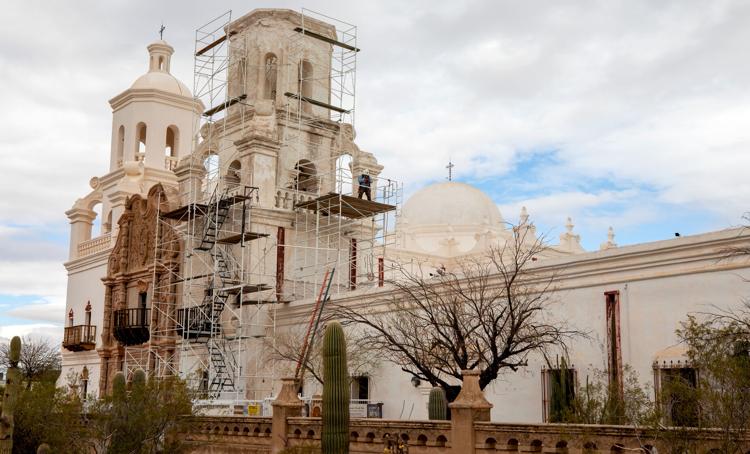 Conservation of Mission San Xavier's East Tower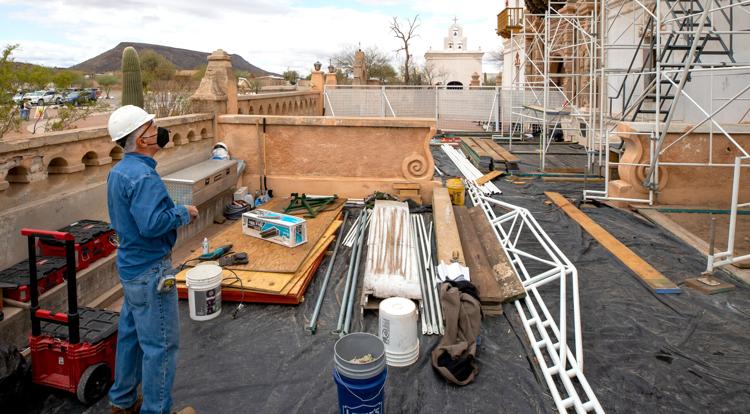 Contact reporter Danyelle Khmara at dkhmara@tucson.com or 573-4223. On Twitter: @DanyelleKhmara