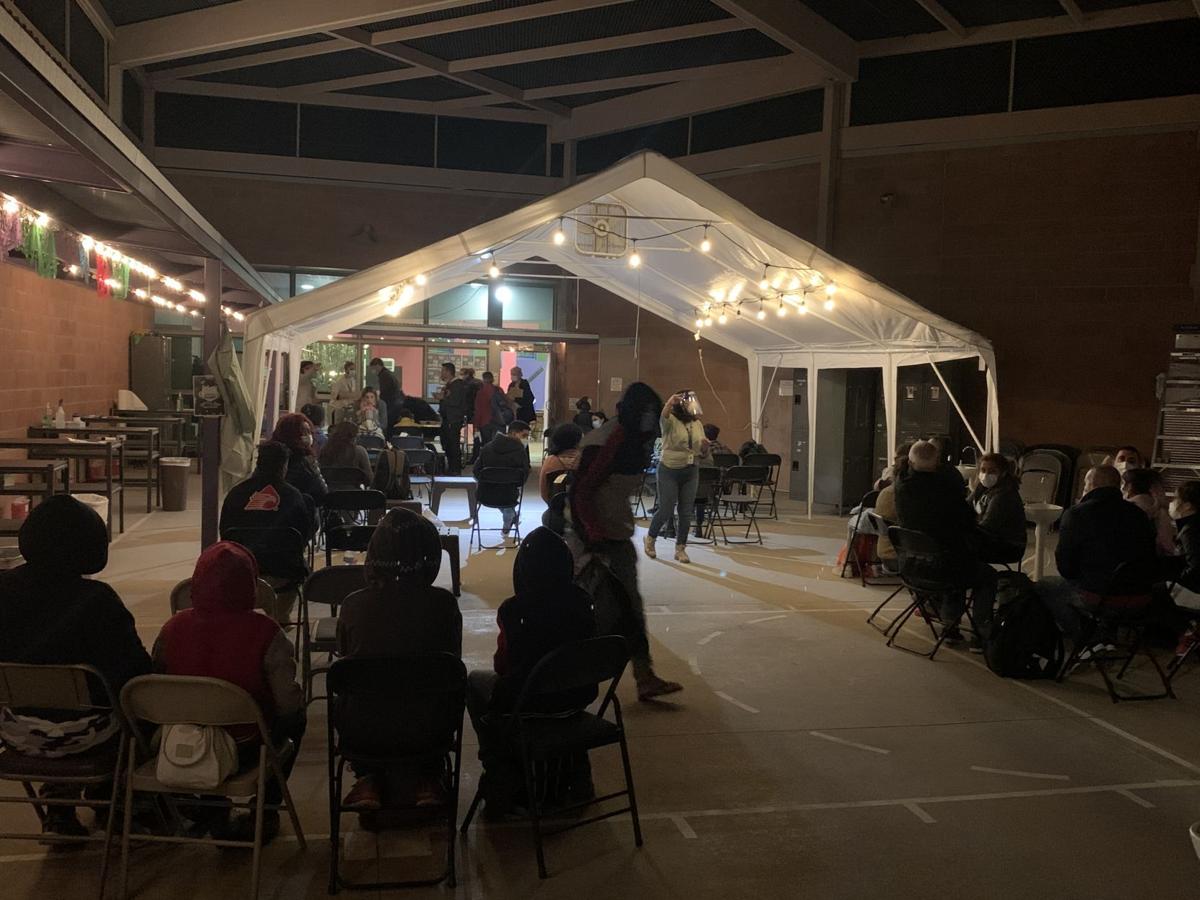 Shelters in Tucson are starting to receive busloads of asylum seekers for the first time since President Biden began reversing Trump administration border policies.
Since Saturday, four busloads arrived at the main shelter in Tucson after the asylum seekers were released by the Border Patrol in Yuma.
So far, fewer than 200 asylum seekers, mostly from Guatemala, Honduras and El Salvador, arrived in Tucson this week, local officials said.
They are staying a day or two in Tucson and then traveling to live with friends and relatives in other cities while their asylum claims are processed.
The recent arrivals could be the start of a return to what Tucson saw in 2019 when the Border Patrol released thousands of asylum seekers to shelters here, said Tucson City Councilman Steve Kozachik.
The past year or so was a "lull in the storm," said Kozachik, who helped lead local efforts to care for asylum seekers in 2019. Tucson is now "on the cusp" of seeing a large increase in asylum seekers, he said.
In 2019, the Border Patrol released more than 20,000 asylum seekers to shelters in Tucson, many of whom came from countries in Central America. Some of them talked to the Arizona Daily Star about fleeing gangs that tried to recruit their children, widespread corruption among government officials, repeated plagues that destroyed their crops and other issues that led them to seek asylum in the United States.
Hundreds of local volunteers managed those shelters, most notably at the former Benedictine Monastery. The Tucson community donated food, clothes, diapers and numerous other items. Asylum seekers generally spent a few days in Tucson before taking buses to live with their friends and family in cities throughout the United States while their asylum claims were processed.
At the start of 2020, the Trump administration cut off asylum seekers' access to shelters in Tucson. Instead, they were forced to spend months waiting in border towns like Nogales, Sonora.
In recent weeks, the Biden administration began reversing Trump-era border policies and the Border Patrol started releasing asylum-seeking families in Yuma. A slight uptick in asylum seekers arriving in Tucson in recent weeks grew to busloads this week, officials said.
The main difference between now and 2019 is the coronavirus pandemic, said Pima County Administrator Chuck Huckelberry.
Asylum seekers take a rapid test for the coronavirus when they arrive at Casa Alitas, the main shelter for them in Tucson, Huckelberry said. To his knowledge, no asylum seeker here has tested positive.
Space restrictions due to the coronavirus shrank capacity at Casa Alitas, Huckelberry said. Local churches also are more concerned about the health risks of taking in large numbers of people, he said.
In 2019, the Casa Alitas shelter typically could house as many as 250 asylum seekers, Huckelberry said. Because of coronavirus-related restrictions, that capacity dropped to 65.
The looming question is: "What happens if you have more than 65?" Huckelberry said.
The Border Patrol notified county officials at a recent meeting that asylum seekers could be released to shelters in Tucson, he said.
To prepare for that possibility, county officials asked for a grant from the Federal Emergency Management Agency like one that is being used in San Diego to rent hotel rooms for asylum seekers, Huckelberry said. That effort has not yet been successful for Pima County.
So far, the arrival of asylum seekers in Tucson has not strained resources at Casa Alitas, which collaborates with the city of Tucson and Pima County, said Diego Piña Lopez, program manager at the shelter.
"We have the ability and space to do this right now," Piña Lopez said.
At the same time, "we're gearing up to be closer to capacity," in case a larger number of asylum seekers arrive, he said.
Kozachik said he hopes more local residents will volunteer or make donations to help the current effort. He also called for a "productive response" from U.S. Sens. Mark Kelly, and Kyrsten Sinema and U.S. Reps. Ann Kirkpatrick and Raúl Grijalva.
With enough federal funds, housing the asylum seekers could provide sorely needed business to local hotels and restaurants that were hit hard by the pandemic, Kozachik said.
Last month, Sinema and Kelly sent a letter to the Department of Homeland Security asking for resources to help asylum seekers and to develop a strategy for coronavirus testing. Gov. Doug Ducey also sent a list of questions and concerns.
Sinema's office is in "constant communication with local leaders in border communities, nonprofit groups in Arizona, and federal agencies to ensure Arizona communities get the support, assistance, and coordination needed during this challenging time," it said in a statement.
Sinema will "continue working in a bipartisan way to secure our borders, protect our communities, and ensure migrants are treated fairly and humanely," according to the statement.
Kelly's office is "working with mayors, county supervisors near the border, the Department of Homeland Security, and border community nonprofit partners," according to a statement.
"Senator Kelly spoke directly with President Biden and (DHS) Secretary (Alejandro) Mayorkas about this issue and urged DHS to put in place the necessary federal resources and communication at the border," according to the statement from his office.
Kelly also is "working to get support directly to border communities and organizations to ensure a humanitarian response that doesn't fall on the shoulders of border communities and prioritizes safety and public health," the statement said.
"The disastrous policies of previous years created a crisis at the southern border," Grijalva said in a statement.
"Last month, I wrote to President Biden and Secretary Mayorkas urging them to designate supplemental funds for cities, counties, and nonprofits to access," Grijalva said.
Photos: Pima County Drug Court participants graduate from treatment program
Pima County Drug Court graduation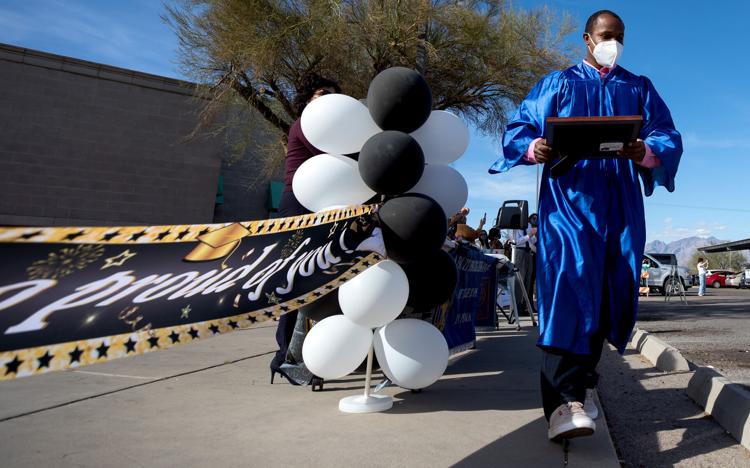 Pima County Drug Court graduation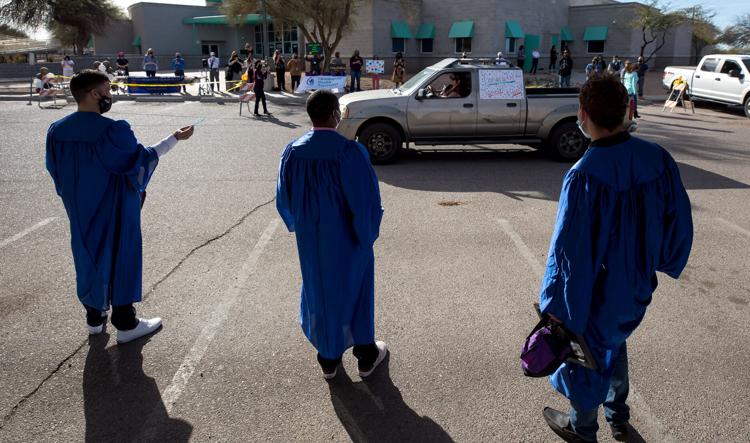 Pima County Drug Court graduation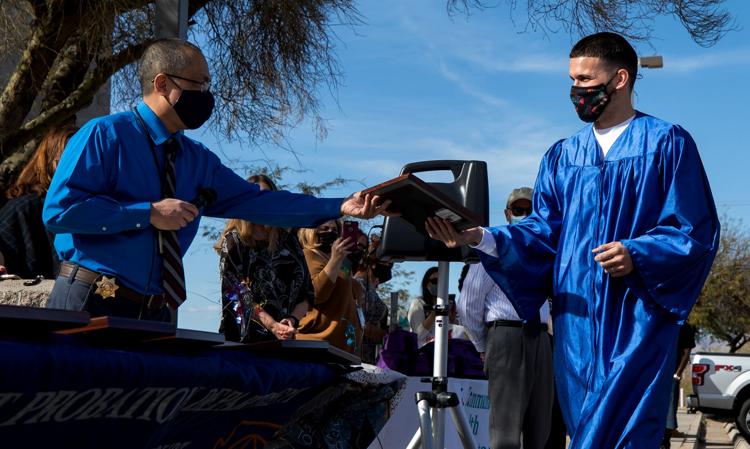 Pima County Drug Court graduation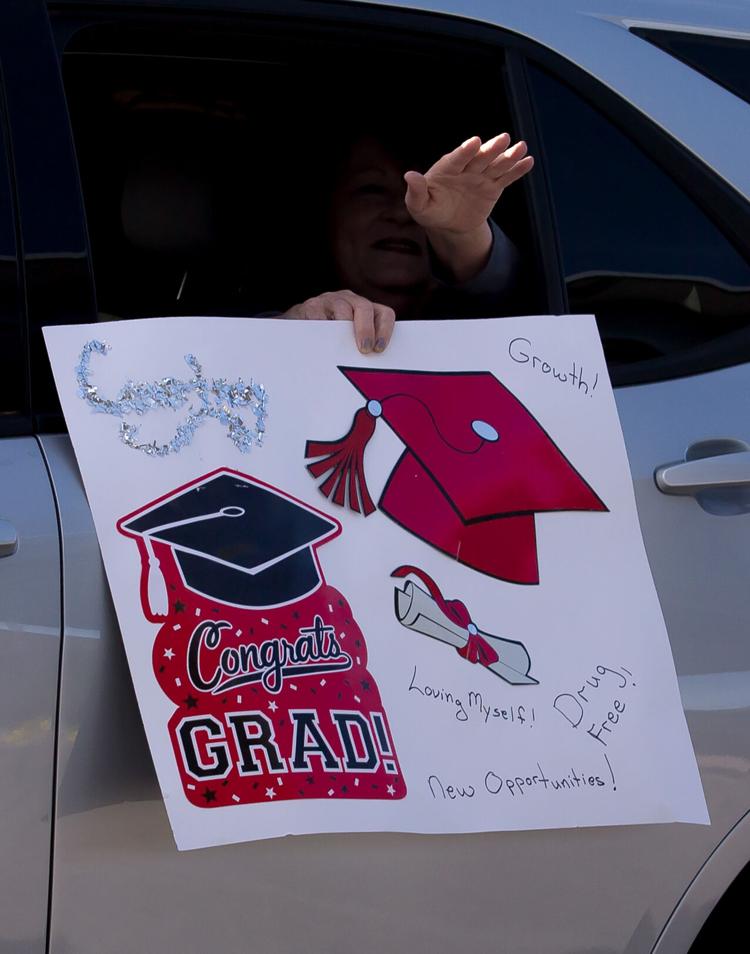 Pima County Drug Court graduation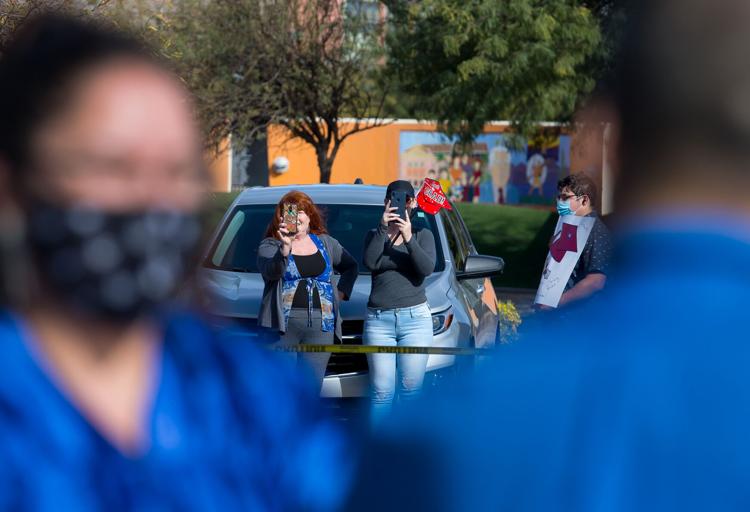 Pima County Drug Court graduation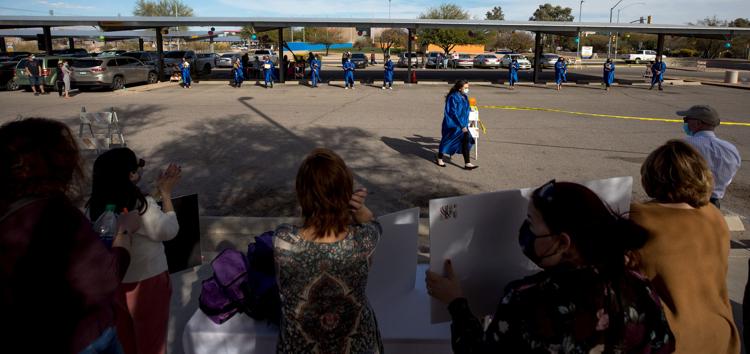 Pima County Drug Court graduation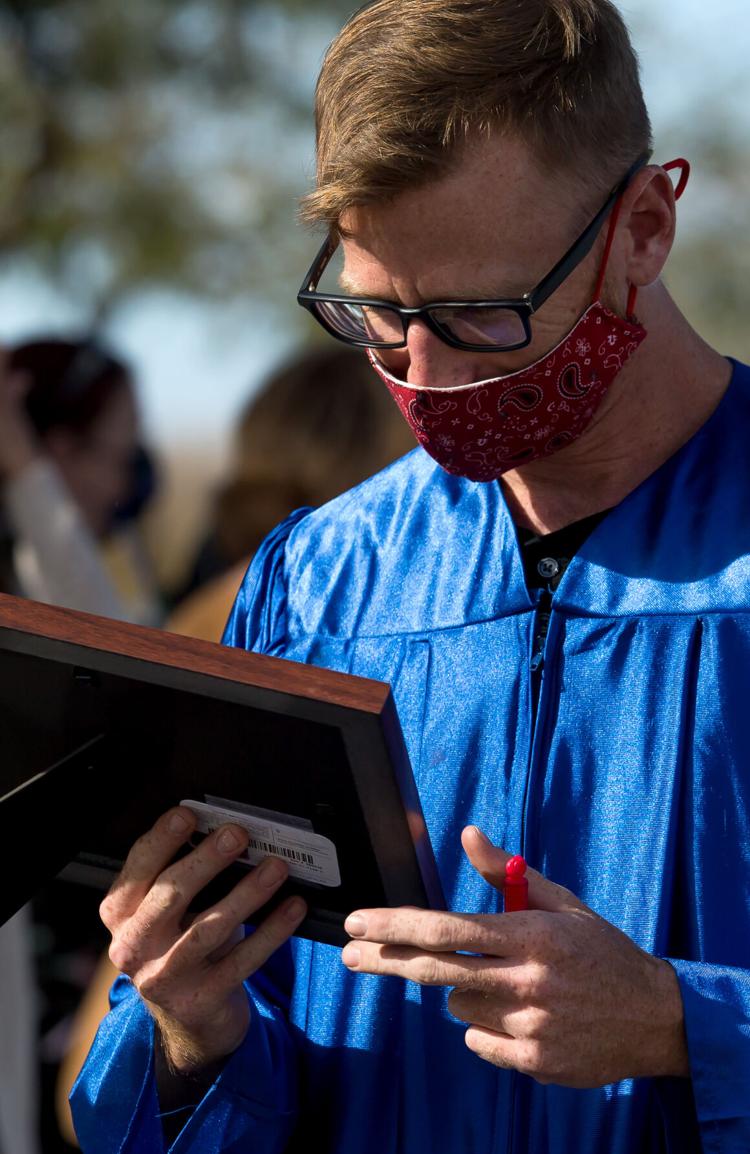 Pima County Drug Court graduation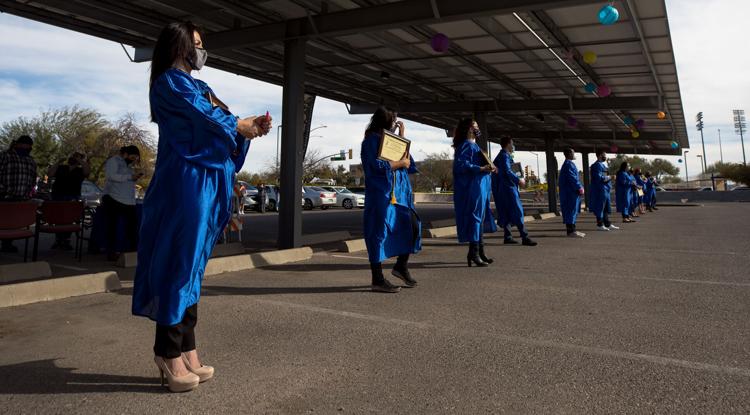 Pima County Drug Court graduation
"Additionally, I will work with my colleagues in Congress on appropriating additional funds for humanitarian purposes. Communities like Tucson are welcoming first stops for many asylum seekers, and I will do everything that I can to make sure those entities helping them have the resources they need to care for them during these challenging times," Grijalva said.