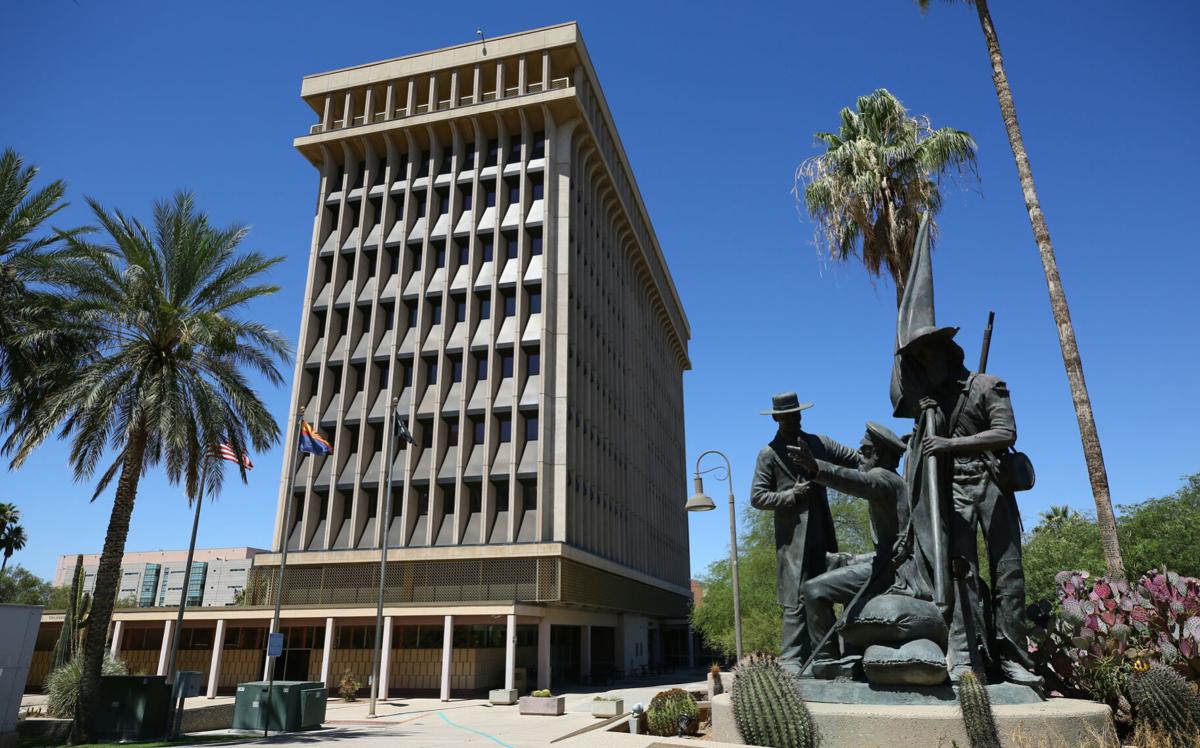 The city Planning Commission endorsed a proposal that could make it easier to build casitas across the city, something proponents say could create more affordable housing options for Tucson residents.
Casitas — or accessory dwelling units — are small homes with a kitchen, bathroom and sleeping space that are built alongside full-sized houses, similar to a garage. They usually cost about half the price of a typical home, but restrictive zoning rules only permit their construction on large pieces of residential property that are rare throughout Tucson.
Under the new proposal, casitas will be allowed on any residential lot as long as they meet certain size and design requirements, such as having at least one parking space. The City Council initiated the proposal in November and it was endorsed by the Planning Commission last week after months of public outreach.
Officials hope the change will create more housing flexibility for seniors and large families, but the impact it will have on Tucson's level of affordable housing is still uncertain.
"It's hard to say," said Ann Chanecka, the deputy director of Housing and Community Development in Tucson. "It's a tool to help with housing, but it's one tool, and in my opinion we need many other tools as well."
The AARP promoted the use of casitas because of the potential benefits they present for elderly people, one of the groups expected to gain the most if the proposal is fully adopted.
Casitas provide more options for seniors to downsize, and can also serve as a cost-effective alternative to nursing homes for homeowners who need to care for elderly relatives.
"What it allows for is really on-site caregiving and independent living, but still being close enough to family members to take care of them and help them as they age," said Dan Bursuck, the lead planner for Tucson's Planning and Development Services.
City staff expect other protections to be included in the final plan that will benefit families, including an "amnesty program" that would shield residents with unpermitted casitas from penalties for the next five to six years.
The program is designed to assist those who depend on casitas, like members of large families who need the extra space, by allowing them to bring unpermitted structures into compliance and make them more livable.
Low-income residents could also receive funding through a homeowner repair program to cover the cost of any required structural adjustments.
"We're looking to support homeowners who have existing ADUs with that process," Chanecka said. "Essentially, if they have a family member living in the ADU but the ADU needs a little bit of repairs, (the program) can support them providing safe and stable housing for their family."
It's not clear how the proposal will make the new housing options available to residents who are not friends or family members of homeowners, however.
Casitas must be built on residential lots owned by those who already have at least one existing house on that piece of property. They're often close to the main house — or even attached in some instances — and the plan gives homeowners few incentives to rent their casitas to the general public.
"The second phase of this for us would be to help the city develop a program where we would really make sure this gets used as a tool for affordable housing," said Shay Jimenez of the Commission on Equitable Housing.
The city is exploring potential incentives that can be added into the proposal, including fee waivers or special zoning rules that have been used successfully by other cities, according to officials.
One of the strongest incentive options would subsidize the construction of casitas if owners agree to lease them at affordable rates. It would require ADUs to be included in the Housing and Community Development affordable housing strategy, which will be fully developed by the end of the year.
"Another thing we're looking at is what other cities have done, which is to help support construction of ADUs if the homeowner will rent it out for affordable housing. For instance, if they would take a Section 8 voucher," said Chaneka. "These are things we're looking at and exploring but don't have a definitive plan yet."
The City Council is expected to review the proposal on Oct. 19 after a final public hearing.