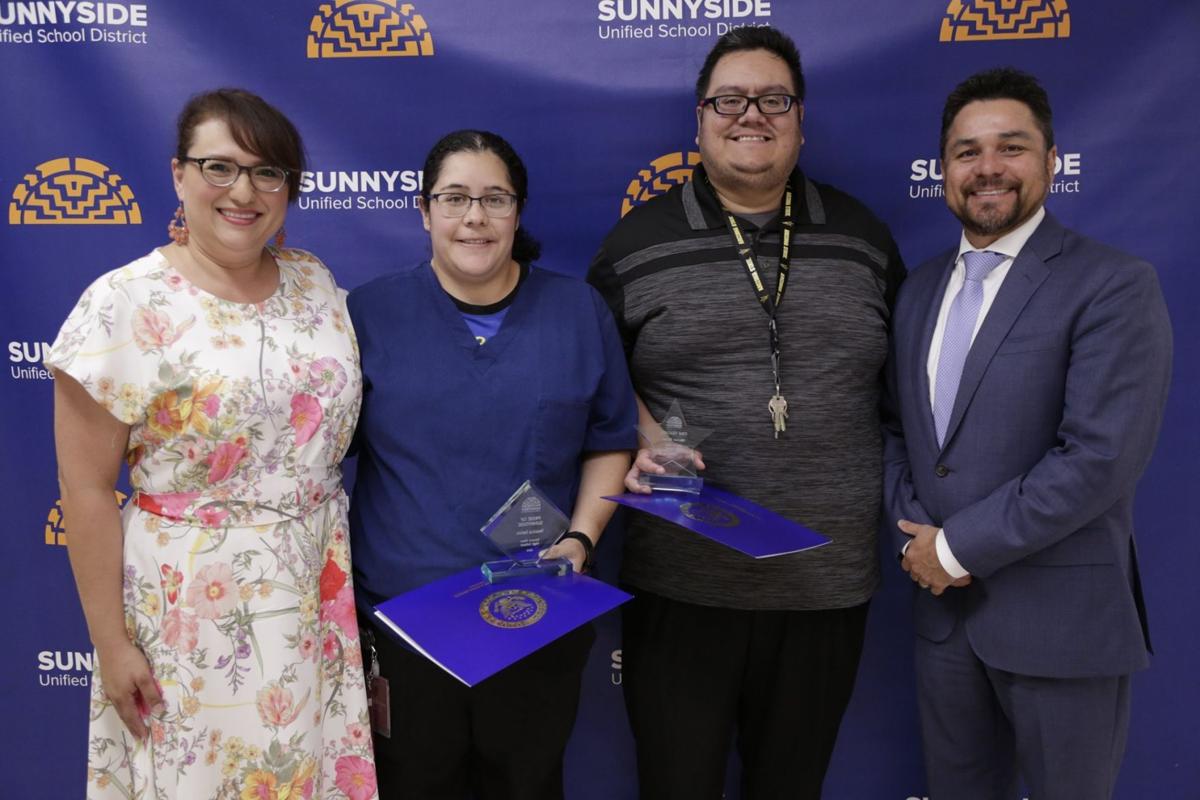 Desert View Principal Rosemary Rosas died on March 29 after a year-and-a-half-long battle with leukemia.
The 47-year-old principal had been head of Desert View High, also her alma mater, since the 2017-2018 school year.
She worked in the Sunnyside School District for 17 years, according to her family. She was a teacher with the district, and before becoming the Desert View principal, her administrative positions included serving as Desert View's assistant principal, Apollo Middle's principal and the principal of Freshmen Academy at Desert View.
Rosas was born and raised on Tucson's south side, where she and her siblings attended Sunnyside schools. She earned a bachelor's in education from the University of Arizona and a master's in educational administration from the University of Phoenix. When she died, she was a few months shy of earning her doctorate in education from Grand Canyon University.
She is survived by her three daughters, Serena, Hawley and Zalee, ages 8 through 21, her partner Zachary Harper, her mother Josie Rosas and five older siblings.
Although Rosas was the youngest in her family growing up, she was "the most ambitious and tenacious," said her niece, Erica Lujan.
"Rosemary was a very loving, caring and beautiful bright soul," Lujan said.
Rosas loved her colleagues and students like her own family, and she took great joy in talking about education.
"She encouraged everyone to believe, to achieve, to work hard to reach their goals; nothing was unreachable," Lujan said. "Rosemary's ambition to give every child an equal opportunity towards an education was her greatest goal. She wanted to give back to her beloved community and provide the support that she could to achieve that goal. We all believe she did just that and more."
Rosas was first diagnosed with leukemia in October 2019. She went into remission in October 2020, but the leukemia returned in February.
Sunnyside School District counselors are working with Tu Nidito Children & Family Services to get a support team in place for students who need counseling to deal with the loss, says district spokeswoman Marisela Felix. District employees also have access to emotional support.
In lieu of flowers, Rosas' family is asking that people donate to the Sunnyside Alumni Association's Dollars for Scholars, which can be reached by mail at: Sunnyside District Alumni Association Treasurer Sue Tillis, 8625 E. Rancho Circle, Tucson, Arizona 85715.
"The Sunnyside Unified School District mourns the loss of an amazing educator," the district wrote in a statement. "Desert View High School Principal Rosemary Rosas will be remembered as a passionate educator who dedicated her life to supporting her students and staff. Her life's work was about doing what was right for every single student."
Contact reporter Danyelle Khmara at dkhmara@tucson.com or 573-4223. On Twitter: @DanyelleKhmara