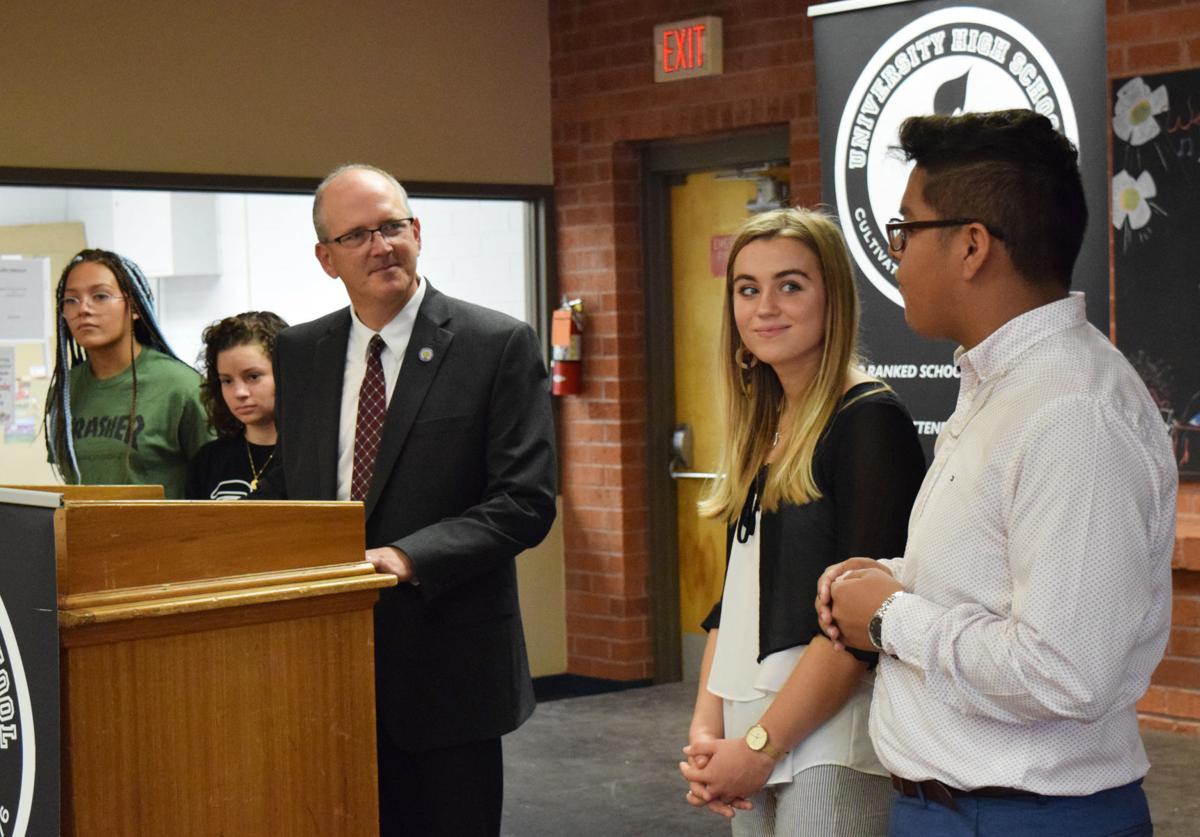 A top official with the US Education Department touring successful schools in several states made a stop at Tucson's high-achieving University High on Monday.
But Assistant U.S. Secretary of Education Scott Stump mistakenly thought the TUSD school was a charter rather than a public school with an advanced academic curriculum.
"We're here celebrating not just the Blue Ribbon School status from a few years ago but also the fact that Arizona charter schools have done something really unique in the past decade," Stump said during a news conference at the school.
A Star reporter told Stump after the news conference that University High is a public school, but he insisted it isn't.
"No, University High School is a charter school," Stump said, before going on to explain how charter schools differ from traditional public schools.
"Charter schools are public," Stump said. "It's kind of a misconception, but they have to be attached either to a school district or some statewide authorizing body that holds them accountable like a public school district."
While charter schools are public, they are not held by the same accountability standards as traditional public schools in Arizona.
An academic entrance exam is taken by students attending University High, but the school is not a charter school.
It shares a campus with Rincon High near North Swan Road and East Fifth Street.
It has been ranked as one of the top schools in the state and nation for a number of years.
And the school is a former U.S. Department of Education National Blue Ribbon School.
Stump stopped in Tucson while touring a mix of schools in four states, including community colleges, public, private and charter schools "to recognize outstanding schools and promising programs," the news release about his "Education Freedom Tour" says.
A news release announcing Stump's visit to University High said he would be visiting "classes at University High, a charter school recognized as among the best in Arizona and the nation."
Contact reporter Danyelle Khmara at dkhmara@tucson.com or 573-4223. On Twitter: @DanyelleKhmara