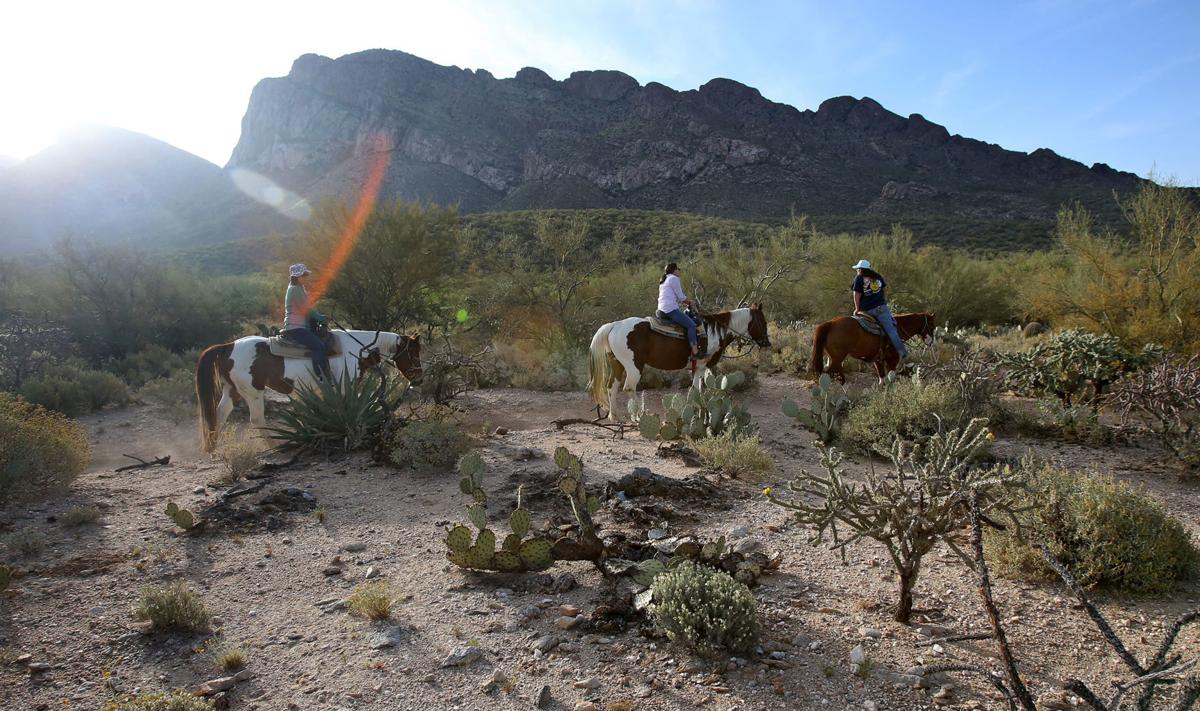 The Coronado National Forest will be increasing fees for annual passes and some day-use areas, campsites and group sites across the forest in Southeastern Arizona.
The new fees will go into effect during the late summer or fall, forest officials announced Monday.
Changes to the fee system are:
Annual passes will increase from $20 to $40.
Day-use fees will increase at some sites from $5 per day to $8 per day.
Camping fees will increase from $10 to $15 or $20 depending on the site.
Fees of $20 per night will be in effect at high-use campgrounds including: Arcadia, Bog Springs, Cochise Stronghold, General Hitchcock, Gordon Hirabayashi, Idlewilde, Lakeview, Molino Basin, Riggs Flat, Soldier Creek, Stewart, and Sunny Flat.
Fees of $15 per night will be in effect at lower-use campgrounds including: Camp Rucker, Columbine Corrals, Cypress Park, Cunningham, Herb Martyr, Hospital Flat, Noon Creek, Peppersauce, Ramsey Vista, Reef Townsite, Rucker Forest Camp, Rustler Park, Shannon, Stockton Pass, Sycamore, and White Rock.
Group sites, which currently have varied fees, will be $50, plus $10 per vehicle.
Changes do not affect cabins or campgrounds operated by concessionaires.
Sites with approved new fees include:
Douglas Ranger District — (520) 364-3468
Campgrounds: Herb Martyr, Sycamore.
Nogales Ranger District — (520) 281-2296.
Day-use sites: Peña Blanca Lake fishing and boating site, Red Rock picnic area, Upper and Lower Thumb Rock picnic areas, Whipple picnic area and nature trail.
Sierra Vista Ranger District — (520) 378-0311
Day-use sites: Brown Canyon Ranch, Carr Canyon picnic area, Parker Canyon Lake fishing and boating site and nature trail.
Safford Ranger District — (928) 428-4150
Day-use sites: Riggs Lake fishing and boating site.
Campgrounds: Noon Creek, Stockton Pass.
Group Sites: Columbine Visitor Center Ramada, Stockton Pass, Treasure Park, Twilight, Upper Arcadia.
Santa Catalina Ranger District — (520) 749-8700
Day-use sites: Bigelow Trailhead, Butterfly Trailhead.
Group sites: Gordon Hirabayashi Group Site (horse camp).
"Implementation of the fee proposal will move us closer to where we need to be to provide the quality of experiences our visitors have come to expect," said forest Supervisor Kerwin Dewberry in a news release.
He said the forest sought input from the public and stakeholders to help shape "a more sustainable developed recreation program.
"In previous efforts to that end we removed underutilized facilities, reduced the recreation program work force, worked with partners and volunteers, applied for grants, increased fee compliance and installed lower-maintenance facilities," he said.
Contact reporter Doug Kreutz at dkreutz@tucson.com or at 573-4192. On Twitter: @DouglasKreutz