Southern Arizona law enforcement agencies, led by the U.S. Marshals Service, have arrested 53 fugitives as the result of an annual weeklong operation.
Operation Southern Star VII focused on reducing crime with the arrests of violent fugitives in Pima, Cochise and Graham counties from July 30 to Aug. 3.
In Pima County, 27 people were arrested by marshals, including 22-year-old Dominic Blount, accused of being the gunman in a homicide outside a Tucson hookah lounge in July.
Jeremy Gunderson, 31, was arrested on Aug. 1 in connection with the killing of a man at a home on Tucson's north side.
Another 19 suspects were arrested in Cochise County and seven in Graham County, a U.S. Marshals news release said.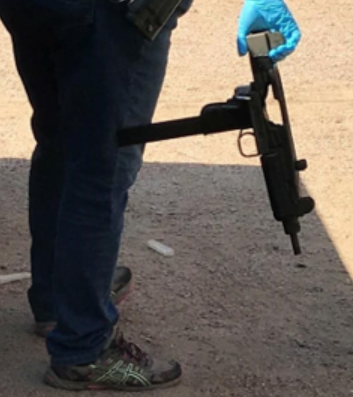 The Tucson Police Department, the Pima County Sheriff's Department, Pima County Adult Probation and the Arizona Department of Public Safety were among the local participants in the Arizona WANTED Violent Offender Task Force.
In 2017, Operation Southern Star VI netted 73 fugitives, including 34 in Pima County.
"This is an excellent example of how through collaboration and cooperation we can work together to make our communities safer," Pima County Sheriff Mark Napier said in the news release.