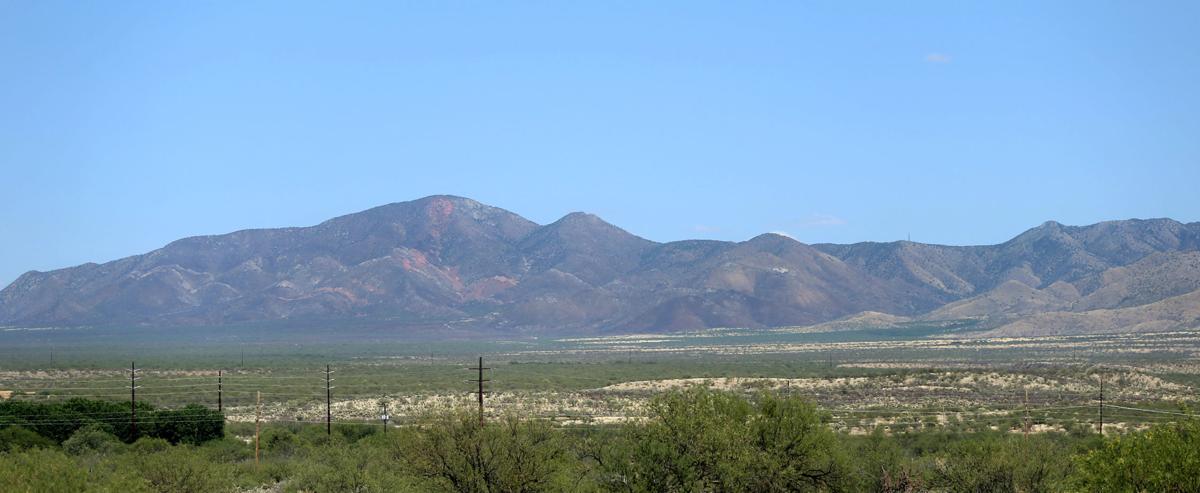 Hudbay says it has found significant copper deposits on the west slope of the Santa Ritas, potentially rich enough to warrant "multiple open pits" there, likely in view of Green Valley and Sahuarita residents.
The company said drilling at its Copper World deposits found higher copper grades closer to the surface than were found at its adjacent Rosemont Mine site on the east slope of the Santa Rita Mountains.
The deposits lie on private land, owned by Hudbay Minerals Inc. and obtained from the federal government through patented mining claims.
"Copper World has the potential to host at least four economic deposits … and may prove to be a viable open-pit operation that is either separate from" or an enhancement to the $2 billion Rosemont project, said Cashel Meagher, Hudbay's senior vice president and chief operating officer, in a news release this week announcing the discovery.
If this discovery leads to more copper mines, that would please outside investors and Tucson business leaders because mines typically bring high-paying jobs, usually paying well above the area's average salaries.
But mines on the west slope of the Santa Ritas could alarm many residents in Green Valley, Quail Creek and Sahuarita who have expressed concerns about their views and already declining groundwater supplies.
It is likely that some parts of Copper World and its operations would be visible from Green Valley and Sahuarita, said Andre Lauzon, Hudbay's Arizona business unit vice president, in an interview this week with the Green Valley News.
"What and how much will be visible depends on the future mine plan and the scale of a new project. From Corona de Tucson looking south there are some natural features that will block the view of Copper World but some parts of an operation may still be visible. The Vail community is unlikely to see any part of Copper World," he said.
People who paid a lot of money to move into upscale suburbs for that view are not going to be happy with mines there, said Charles Stack, an environmental engineer and scientist living in Quail Creek, a subdivision east of Green Valley.
"This applies to Quail Creek, Madera Reserve, Rancho Sahuarita and other high-dollar properties around here. Sustainability has three pillars — environment, economics and aesthetics. This tramples all over the aesthetics," Stack said.
But Sahuarita Mayor Tom Murphy congratulated Hudbay for its new finding, saying he has supported Rosemont for its job prospects from the time Hudbay's predecessor Augusta Resource Corp. proposed it 14 years ago.
"I moved here 17 years ago, and we've had Freeport and Asarco" to the west of Sahuarita, "and they've been good partners, and Freeport has especially been a great partner," Murphy said.
Hudbay said the drilling resulted in the discovery of four mineral deposits, spanning a little over two linear miles, at copper levels exceeding the company's expectations.
Outside observers said the Copper World finding is the first step in a lengthy process to start pulling copper from the ground. The discovery, found in a drilling program started by Hudbay last fall, must be followed up by additional drilling and completion of a detailed feasibility study before the company can file mining proposals with government agencies.
As of now, the company has no timetable for when it will start mining or when it will know if it considers the sites feasible for mining.
"This is a positive for the project, no doubt. In that regard, Hudbay's gotta be feeling good about it. But this is really in very early stages of the project," said Rick Grinnell, vice president of the pro-mining Southern Arizona Business Coalition. "They will continue to drill, gather more information and quantify what it is they have or don't have. This is not going to be something that will happen in the next year or two."
The high-grade copper was found during a drilling program Hudbay launched in deposits lying on the mountain range's west slope known as Broadtop Butte, Copper World, Peach and Elgin.
Those areas were mined off and on from 1874 to 1969, and opponents of Rosemont have long feared these sites could be next in line to be mined if and when the Rosemont open pit was approved and built.
Hudbay's predecessor, Augusta Resource, had repeatedly denied in newspaper interviews any interest in those sites, although it showed those sites as potential mining targets in presentations to investors. When Hudbay bought Augusta out in the summer of 2014, its then-Arizona chief Patrick Merrin was noncommittal when asked if the company saw them as feasible future mine sites.
Hudbay began drilling in those areas last fall, saying it was something it now had time and resources to do while the Rosemont project was tied up in court.
A U.S. District Court ruling in July 2019 blocked construction of Rosemont, and the Toronto-based company is now appealing to the 9th Circuit Court of Appeals.
The company drilled more than 70 holes, ranging from 10 to 600 feet underground, and covering 40,000 feet total. Of those, 13 holes turned up copper grades from 0.5 to 1.38% copper. The average copper grade found at the Rosemont site was 0.45% in Hudbay's 2017 feasibility study for that mine, done in 2017. Hudbay does not yet have an average copper grade for its latest set of drill holes.
But in historical drilling in that area, more than 20 small underground mines produced a total of about 440,000 tons of ore at an average copper grade of 4.42%, Hudbay said in its news release. A 70-foot section of one drill hole in the Broadtop Butte area was almost as copper-rich, at 4.2% copper, the company said.
Stack, the environmental engineer who lives in Quail Creek, noted that no modern infrastructure exists in that area to support copper mining on a scale that Hudbay implies, since the roads there are unpaved and primitive. Nor are there permanent power or water supplies in that area, he said.
"Mining on the western flank of the Santa Ritas would require substantial upgrades to regional transportation and utilities, and it is doubtful that sufficient recoverable copper in these claims could support mining activity," he said.
In Lauzon's Green Valley News interview, he said, "It's too early to know what transportation options will be utilized."
The amount of water needed at Copper World and how any groundwater pumped would be mitigated would be determined by a future mine plan, he said.
Photos: Proctor Loop Trail has opened in Madera Canyon
Proctor Loop Trail Opening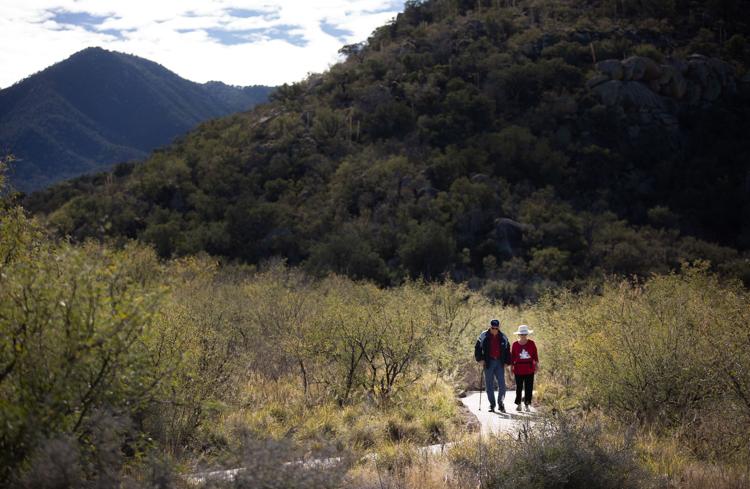 Proctor Loop Trail Opening
Proctor Loop Trail Opening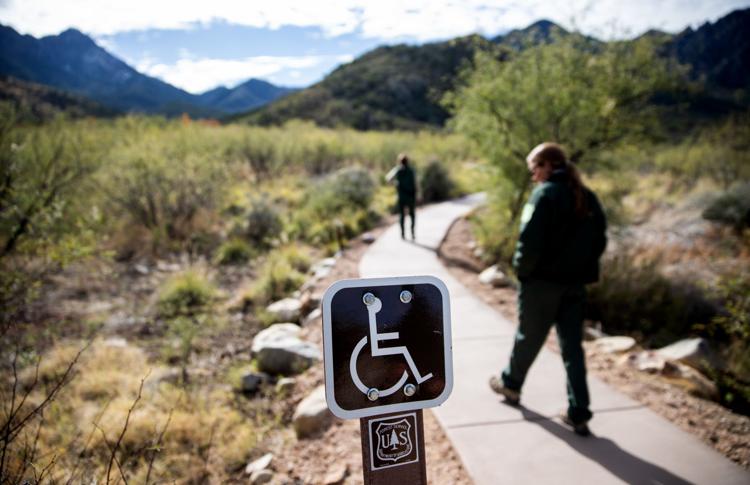 Proctor Loop Trail Opening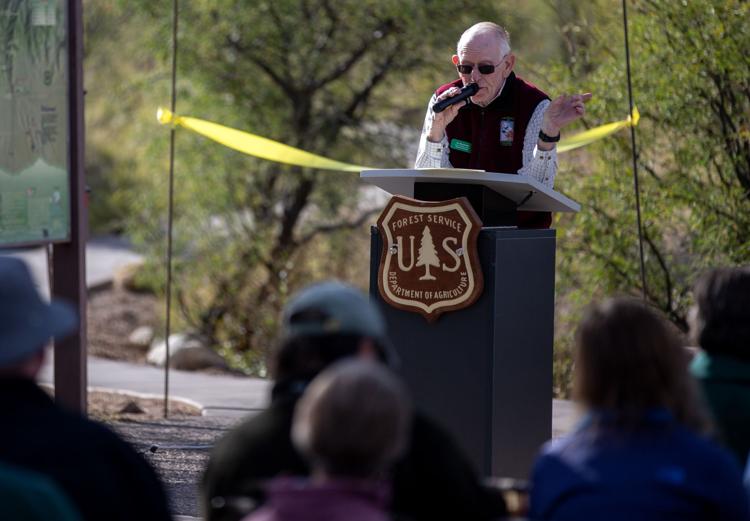 Proctor Loop Trail Opening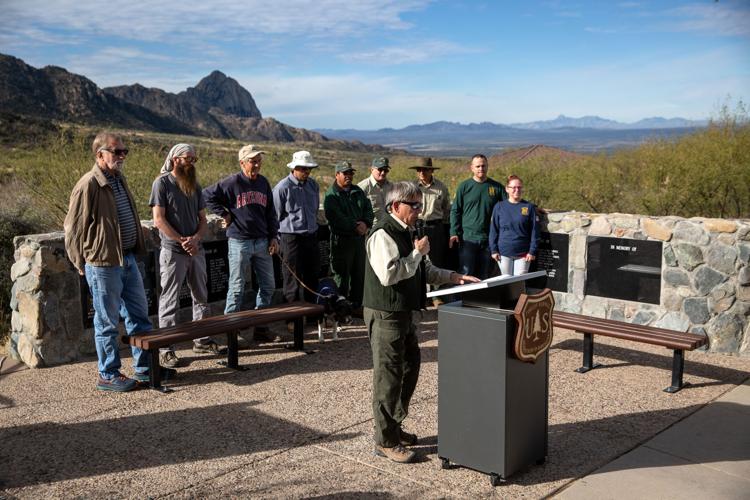 Proctor Loop Trail Opening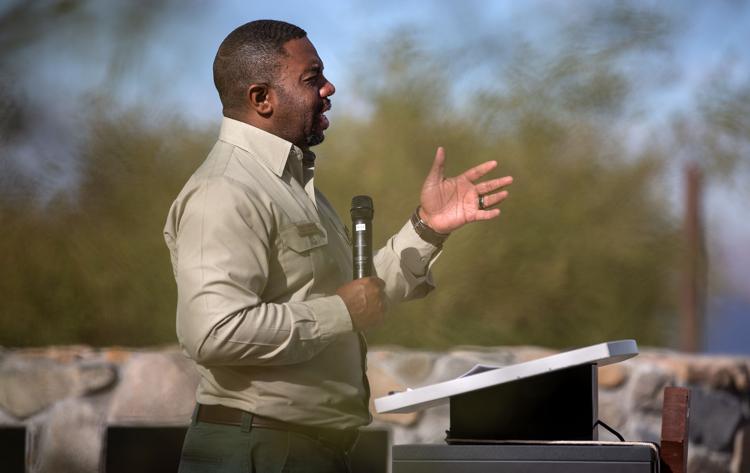 Proctor Loop Trail Opening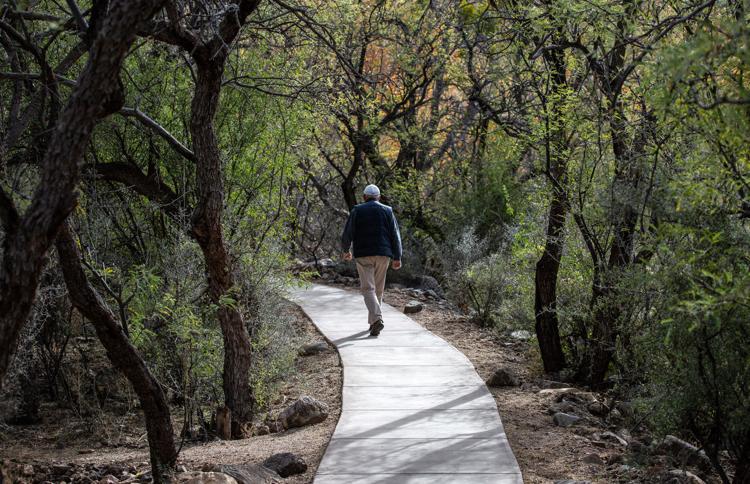 Proctor Loop Trail Opening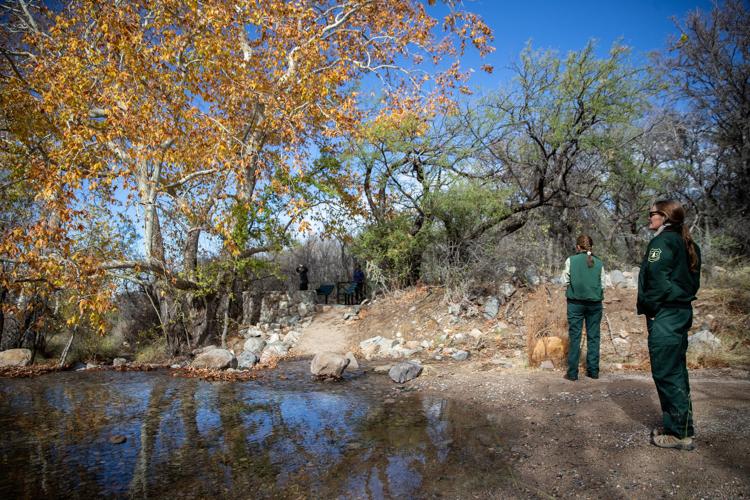 Proctor Loop Trail Opening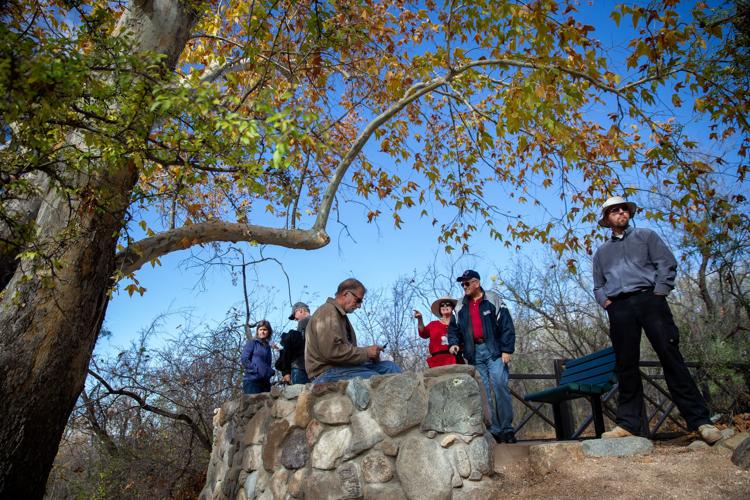 Proctor Loop Trail Opening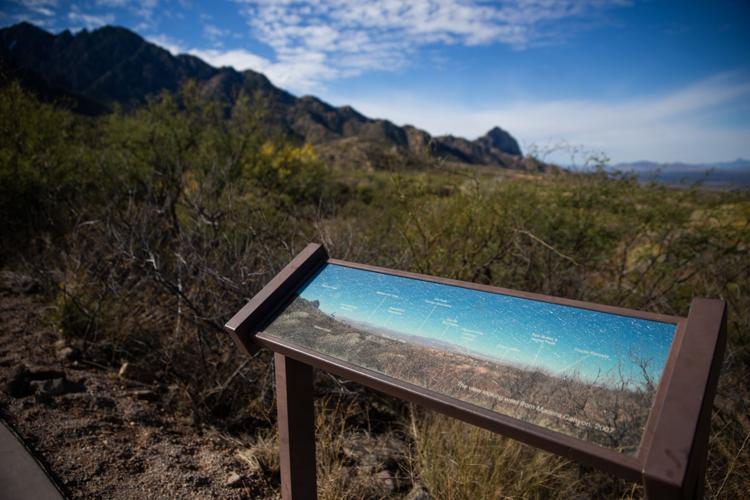 Proctor Loop Trail Opening