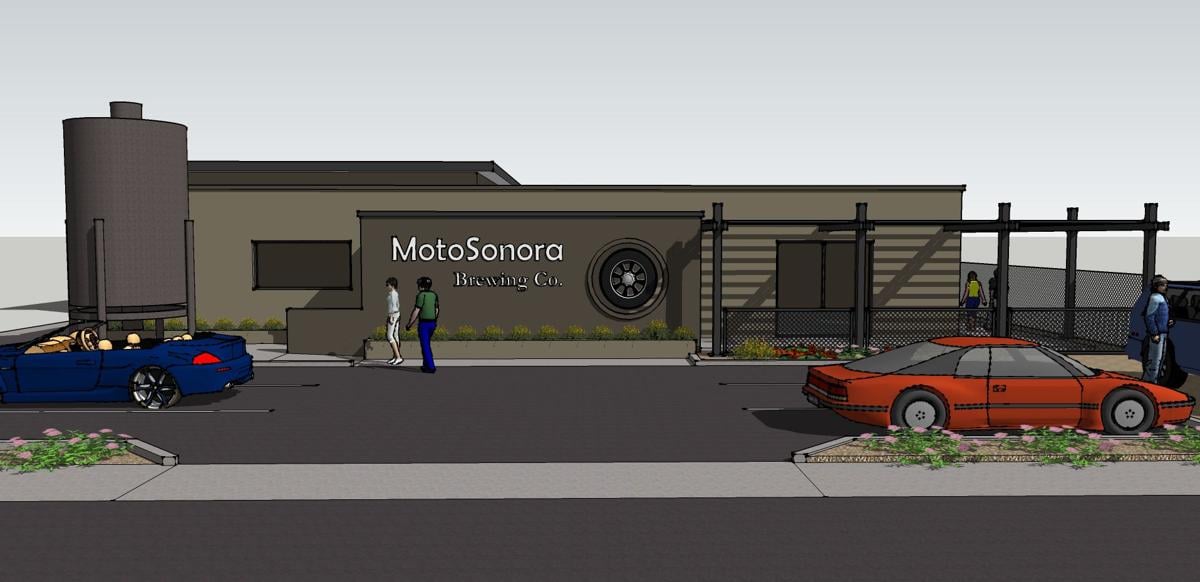 A new brewery with a vintage racing theme is on track to be the first Tucson brewery to launch in 2019.
Brothers Jeremy and Jeff DeConcini have submitted a liquor license application for 1015 S. Park Ave., a former tile shop just north of East 22nd Street, with hopes of opening the MotoSonora Brewing Company by mid-February.
Spread across 17,000 square feet of space, including a warehouse that will house their 10-barrel system, the brewery will pay homage to classic sports car and motorcycle culture, with nods to events like the Carrera Panamericana, a wild, border-to-border, open road racing event held in Mexico in the early 1950s.
In addition to its taproom, the brewery will also have a beer garden, complete with a bocce ball court and off-leash dog park area.
The DeConcini brothers grew up in Tucson. Their uncle is former Senator Dennis DeConcini and the federal courthouse downtown is named after their grandfather, former state attorney general and Justice of the Arizona Supreme Court Evo Anton DeConcini.
Jeff and Jeremy run DeConcini Realty together, with Jeff managing things in Tucson and Jeremy handling business in San Diego.
"I've been in San Diego since 2002," Jeremy said. "I've gotten some breweries off the ground and seen how the scene has developed here. There are more than 100 breweries in San Diego. When I go to Tucson, I feel like I am coming from the future."
Jeremy said they chose the vintage racing theme, because "stylistically, it is just cool."
He added, "We are going to own the building, so we can take some chances with how it looks. A lot of breweries get stuck in industrial parks with landlords who won't let them get creative with the space. In our case, we can do whatever we want."
Jeremy said they plan to have a rotating selection of beers on tap, with 8-15 available at any given time.
The DeConcinis were originally looking for properties around South Palo Verde and East Ajo Way, in the same neighborhood as Harbottle, Copper Mine and Green Feet brewing companies; then 1015 S. Park Ave. came onto the market.
"It's close to downtown, close to campus, on a main street," Jeremy said. "As soon as we saw it, we scooped it up."
MotoSonora Brewing will add to the growing cluster of new and seasoned breweries that have made the move to downtown, including Iron John's Brewing, which opened a taproom at 222 E. Congress in July and Ten55 Brewing and Sausage House, which launched down the street at 110 E. Congress in August.
Get local news delivered to your inbox!
Subscribe to our Daily Headlines newsletter.