Forest Service official C.J. Woodard stuck his right foot onto what he thought was solid ground just off one of the many charred hiking trails in the Catalina Mountains. Quickly, he found himself ankle-deep in muck.
A large root ball that had burned during the recent Bighorn Fire had hollowed out. No longer solid ground, it had become sort of a shallow but invisible sinkhole, a hazard to unsuspecting passersby.
"If you're out hiking, you don't expect that to happen," said Woodard, district ranger for the Santa Catalina Ranger District that is centered on Mount Lemmon. "It's a knee or an ankle or a leg that could get caught in something like that."
Woodard and other Forest Service officials led a reporter and a photographer from the Arizona Daily Star to that and other hazardous spots along the Palisade Trail near Mount Lemmon's Summerhaven on Wednesday.
The purpose of their brief tour was to demonstrate how dangerous the mountain's hiking trails remain from burn scars, nearly three weeks after officials declared the 120,000-acre Bighorn Fire fully contained.
The damage to trails and their environs is widespread and severe enough that Forest Service officials don't know if they'll be able to repair it in time to reopen all trails to hikers by Nov. 1, Woodard said. That's when the current, formal closure of the Catalinas to the public expires.
All but three of about 60 trails totaling 265 miles in the Catalina Ranger District have been closed since early June when the fire began. A formal closure order, carrying penalties of up to $5,000 per person per violation, took effect July 13. The three trails remaining open, totaling nearly 30 miles, lie in the Rincon Mountains even though they're in the Catalina Ranger District.
"We'll have to wait and see what it looks like" on Nov. 1, Woodard said.
Generally, the trails are loaded with not just downed limbs and trunks, but with "compromised trees" that were burned at their base, making them likely to topple at some point, Forest Service officials said. Others were burned at their core, again having the potential to collapse.
"These are most likely to come down with the right wind and rain pattern," Woodard said.
Besides the fallen debris, "there are still hot spots out there," said Woodard, who couldn't estimate a total number of them. "The fire has been contained but it's not fully out yet."
The Palisade Trail, strewn with fallen limbs and rocks, was typical of fire damage to many of the trails in the Catalina Ranger District, said Gregg Sasek, manager of the district's dispersed recreation program.
Woodard rated the burn damage there as "low to moderate," which is how the Forest Service's fire rehabilitation team has rated the majority of the burn in the Catalinas. Only 4% of the entire mountain area received severe burns, authorities have said.
The area looked like what many ecologists call a mosaic of fire damage. Many ponderosa pines still brimming with olive green needles stood next to those with yellowing needles and to others that were blackened. Charred soils glistened with mica particles. Newly germinated, bright green ferns had already sprouted since the fire swept through this area.
As Sasek led a walk for a quarter-mile down the Palisade Trail, he offered three pieces of advice:
"Mind your situation awareness."
"Always be looking up, especially when you're in a burned area."
A few hundred feet down the trail, the hikers entered the edge of the fire's burn scar. After that, a half-dozen or so logs from blackened ponderosas were flat on the ground or propped up at an angle. Some were split in two. Some fallen trunks were as big as 2 feet in diameter.
"It's not something you want to hang out under," Sasek said.
At least half of the surrounding soils were blackened. Sasek pointed to a second spot along the trail where a root ball had hollowed, creating another spot where an unsuspecting hiker could injure an ankle. "You don't know it if you're not looking for it," he said.
Some trees didn't catch fire but died or were dying simply from being scorched by flames, Sasek said. Some bigger, more mature trees had been scorched in the Aspen and Bullock fires that burned on Mount Lemmon back in the early 2000s — "they're more resilient," he said.
He noted that a wide variety of private group camps belonging to organizations such as churches and the Boy Scouts and Girl Scouts stood as close as about 150 yards uphill of this trail and the fire damage.
"Those camps are closed now, but the hazards are going to exist for a very long time," he said.
Overall, the fire damage along this trail is similar to what you might get under a prescribed burn, said Woodard. Those are fires that public land managers deliberately set to clear out what they consider excessive trees and underbrush, to remove fuels that could trigger much bigger wildfires later.
"But this area wasn't burned with a prescription," he said.
Photos: The Bighorn Fire burn scar in the Santa Catalina Mountains
Bighorn Fire Burn Scar, hiking trails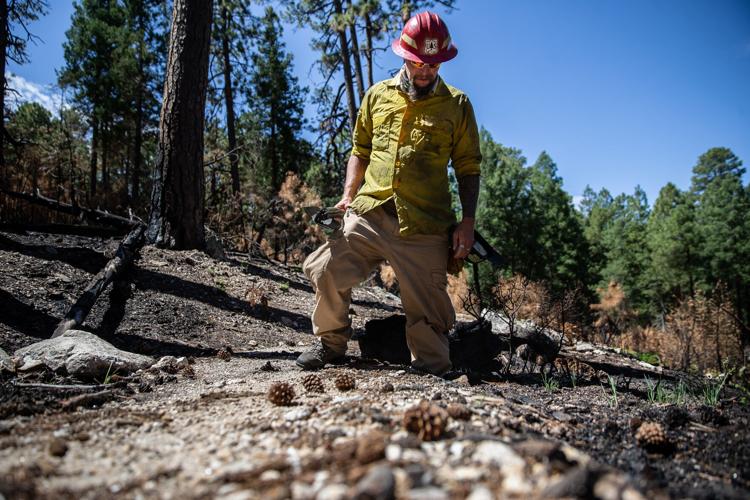 Bighorn Fire Burn Scar, hiking trails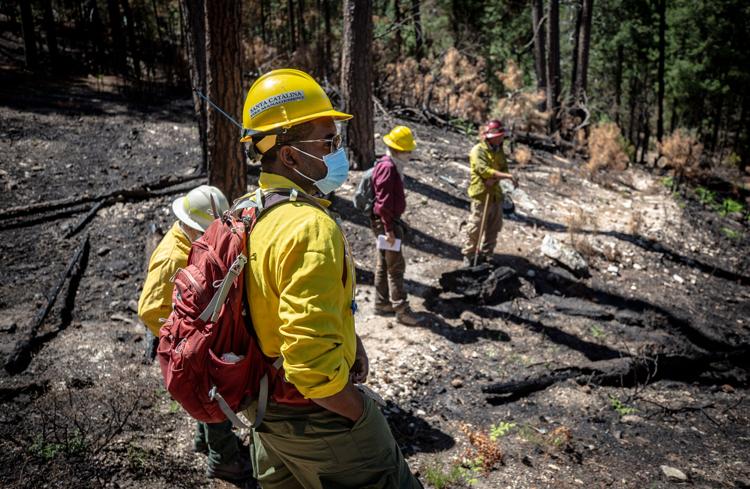 Bighorn Fire Burn Scar, hiking trails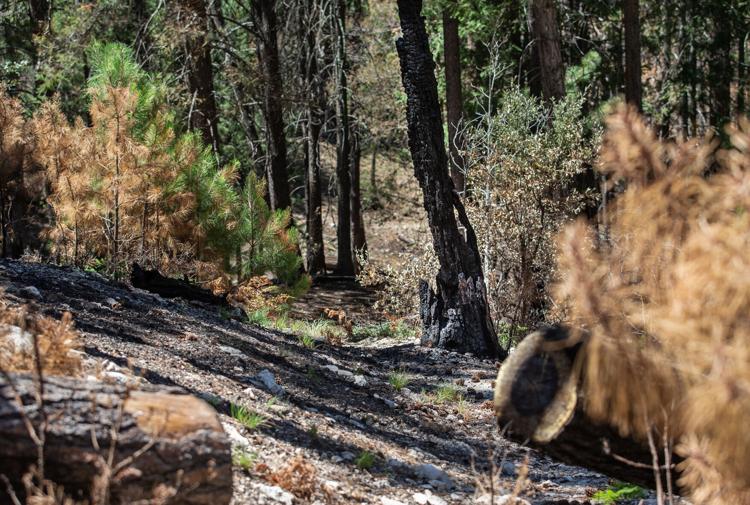 Bighorn Fire Burn Scar, hiking trails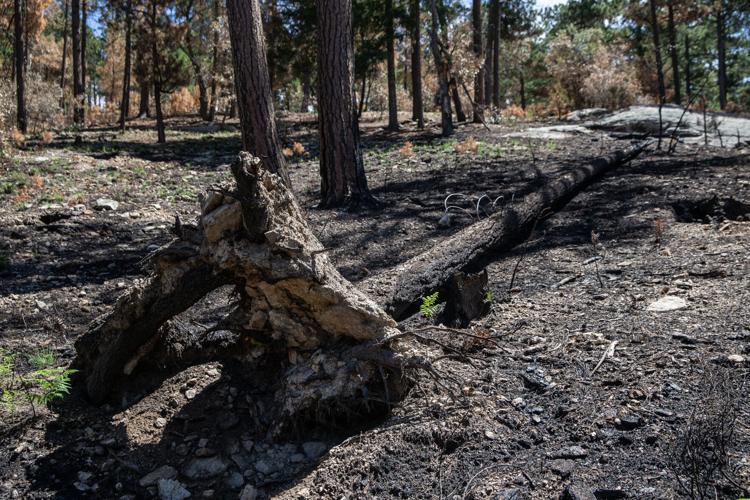 Bighorn Fire Burn Scar, hiking trails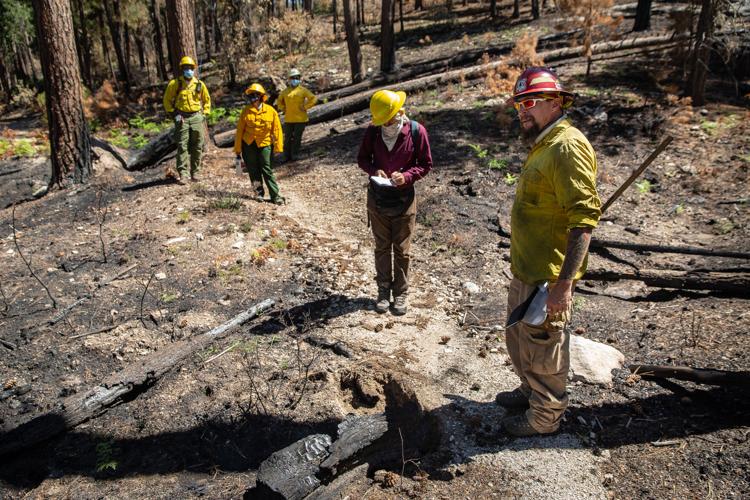 Bighorn Fire Burn Scar, hiking trails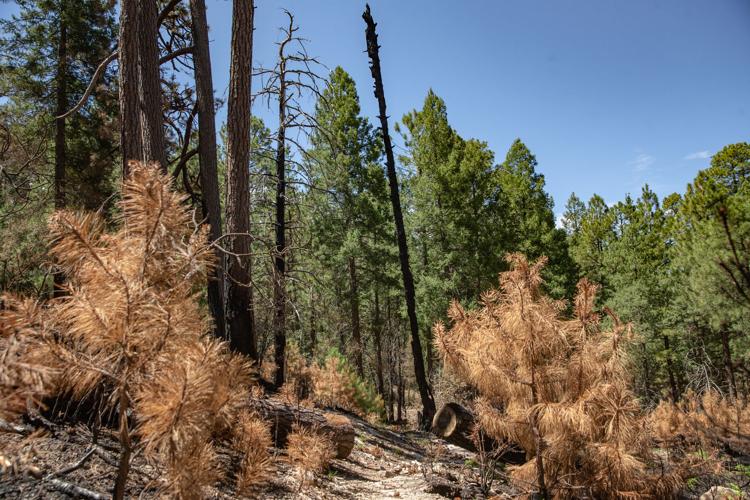 Bighorn Fire Burn Scar, hiking trails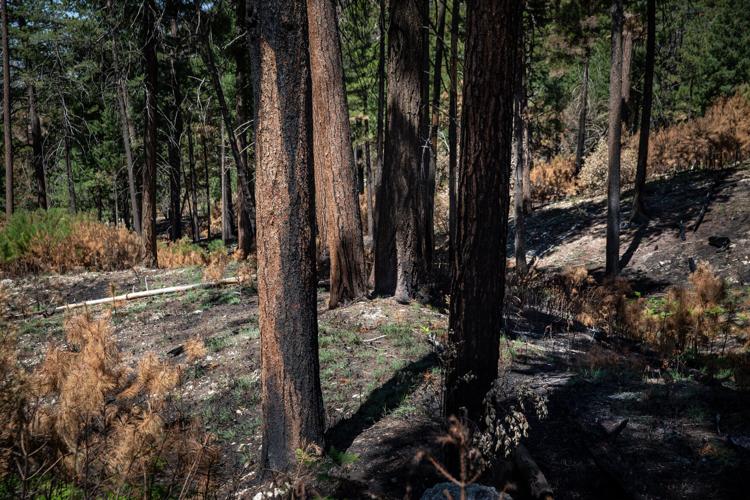 Bighorn Fire Burn Scar, hiking trails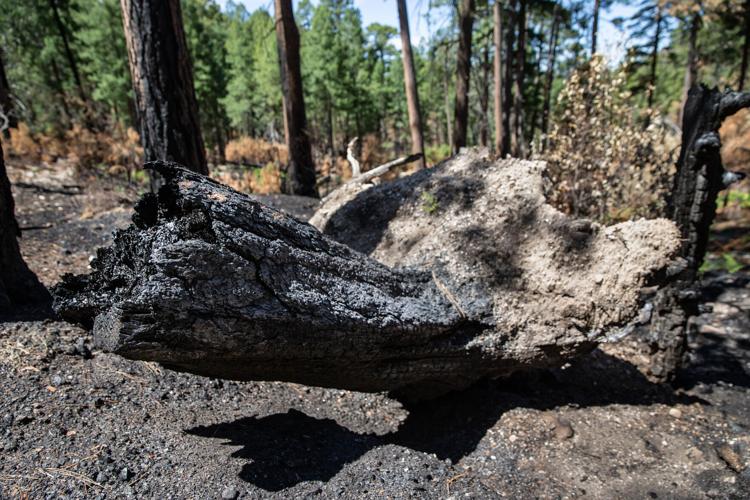 Bighorn Fire Burn Scar, hiking trails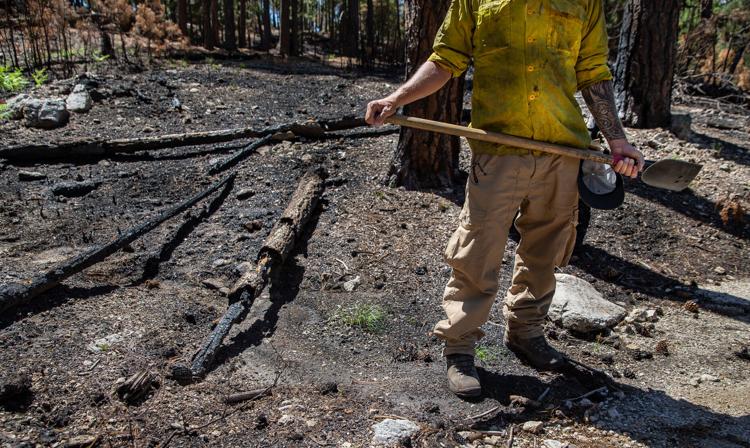 Bighorn Fire Burn Scar, hiking trails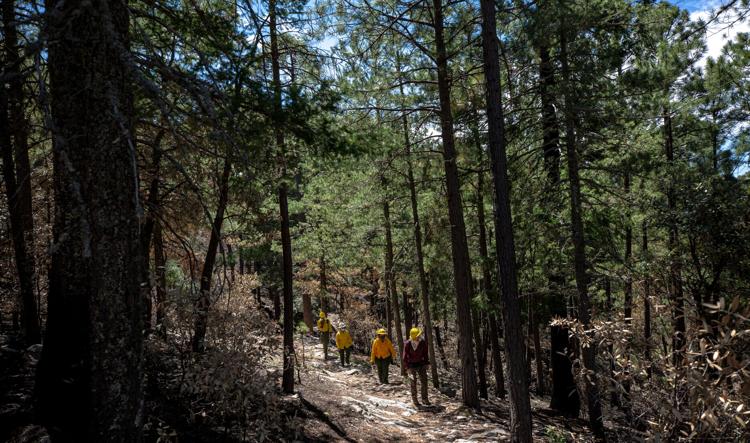 Bighorn Fire Burn Scar, hiking trails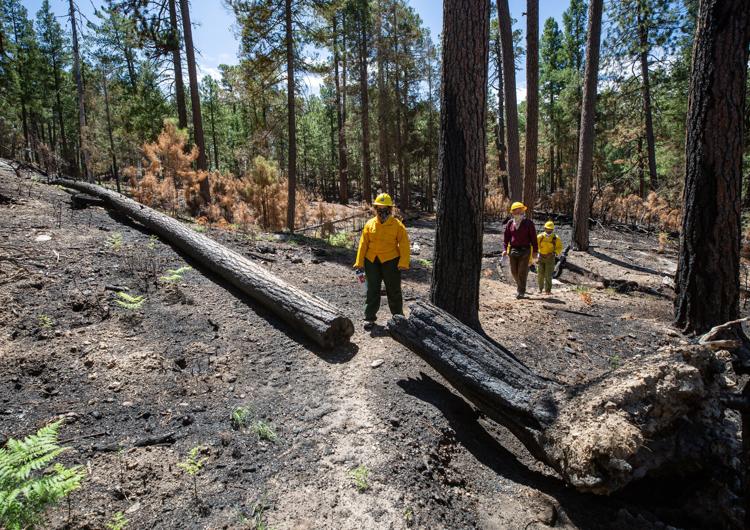 Bighorn Fire Burn Scar, hiking trails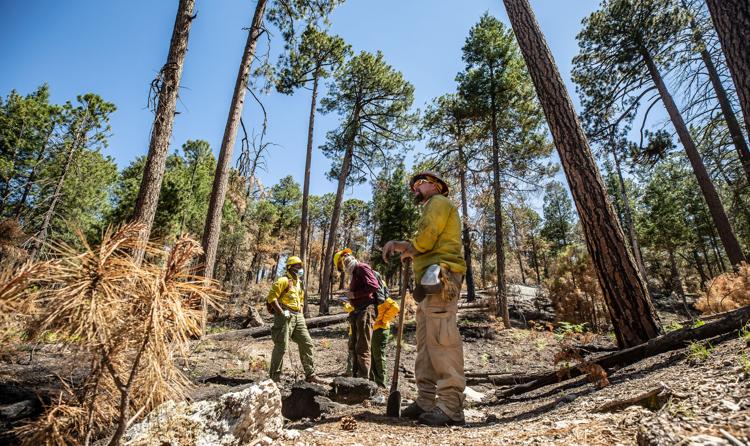 Bighorn Fire Burn Scar, hiking trails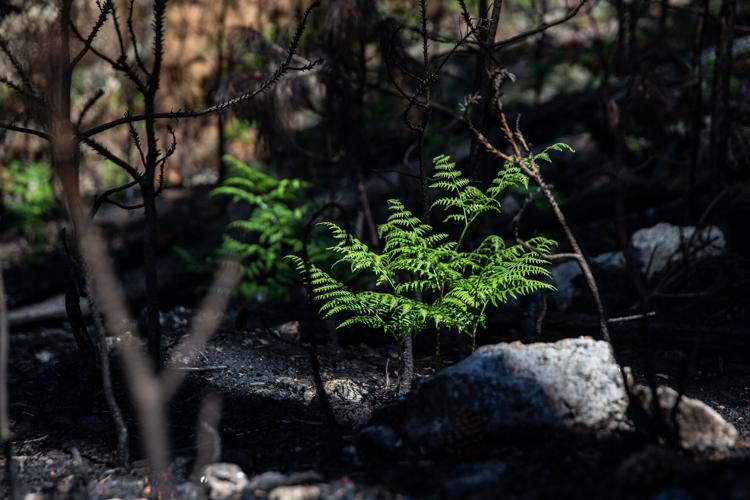 Bighorn Fire Burn Scar, hiking trails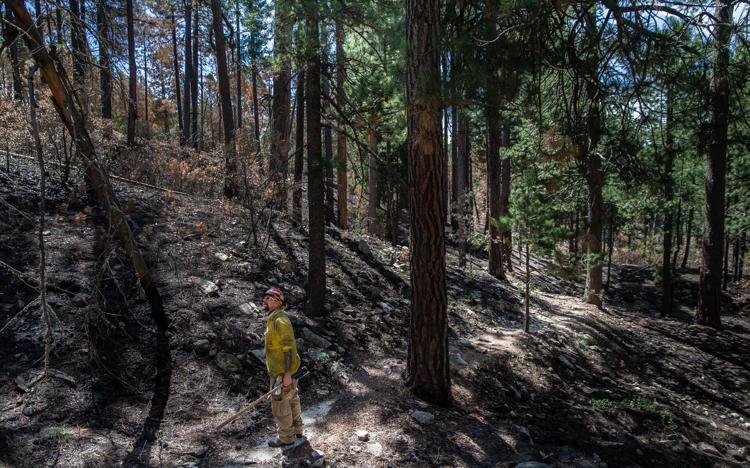 Bighorn Fire Burn Scar, hiking trails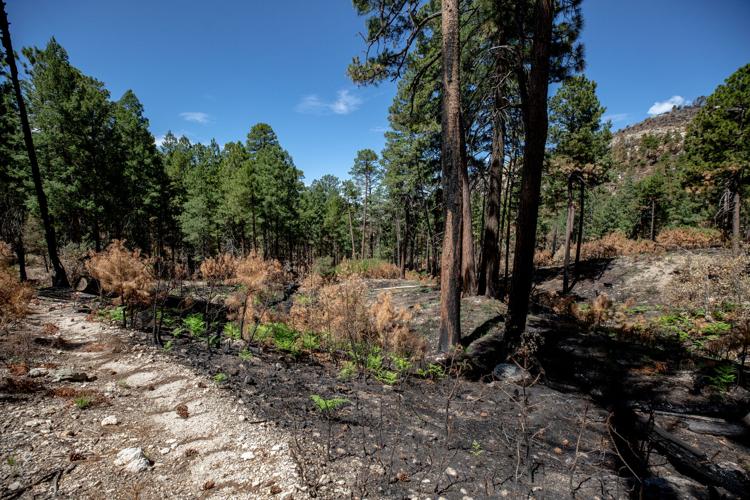 Bighorn Fire Burn Scar, hiking trails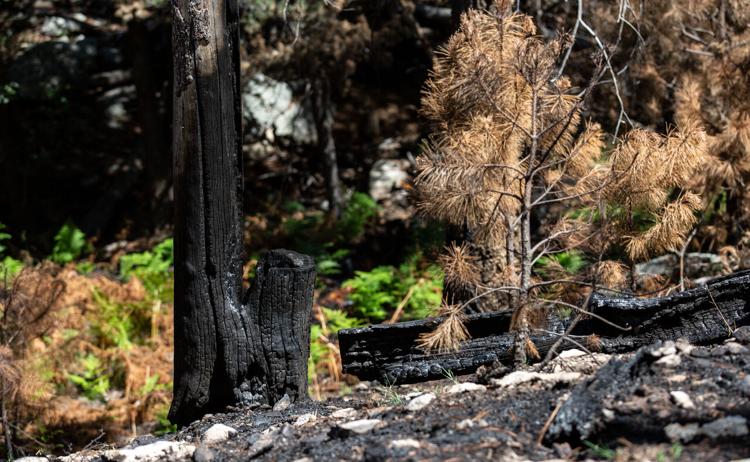 Bighorn Fire Burn Scar, hiking trails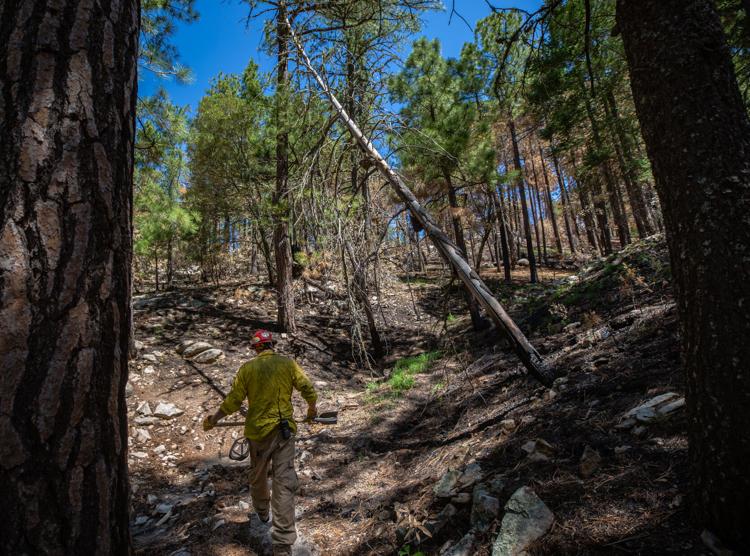 Bighorn Fire Burn Scar, hiking trails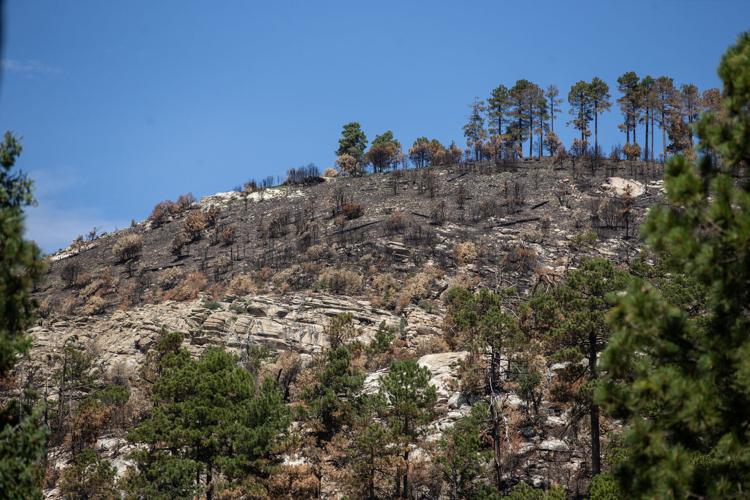 Bighorn Fire Burn Scar, hiking trails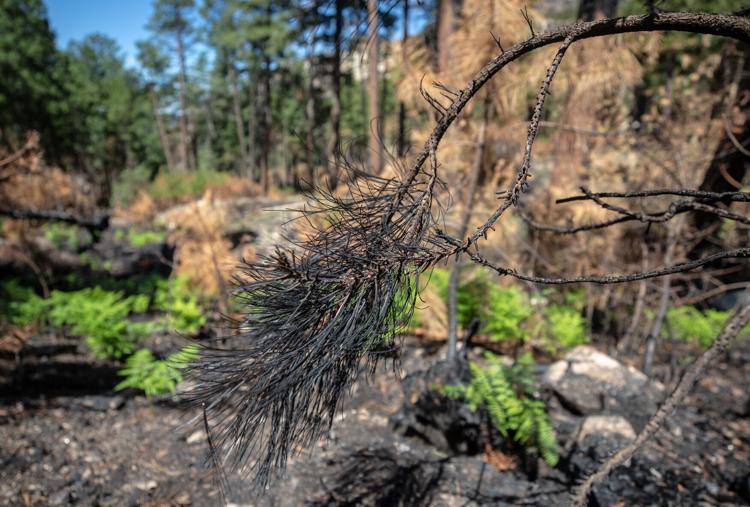 Bighorn Fire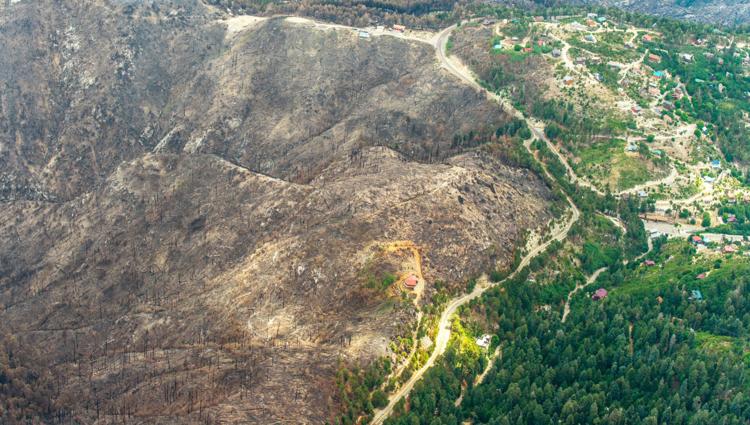 Bighorn Fire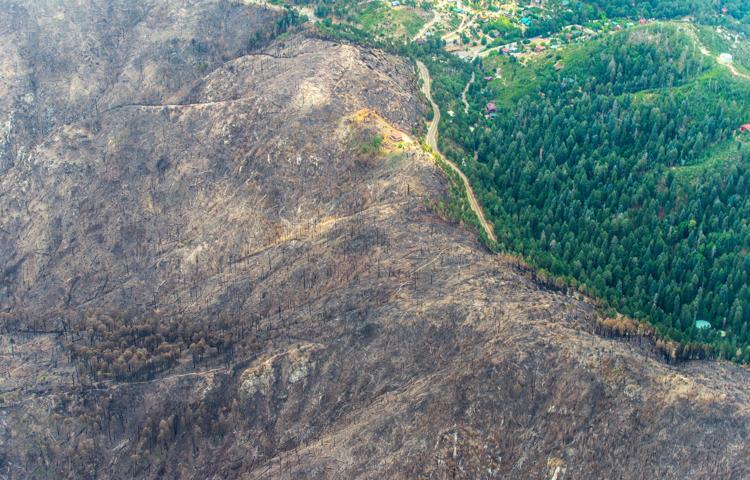 Bighorn Fire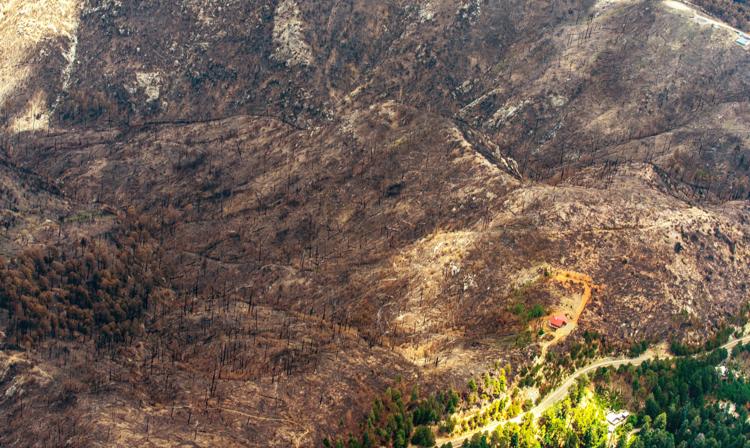 Bighorn Fire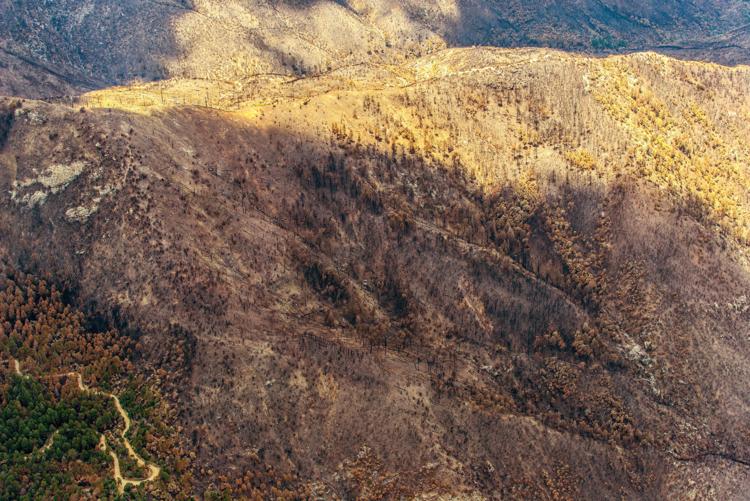 Bighorn Fire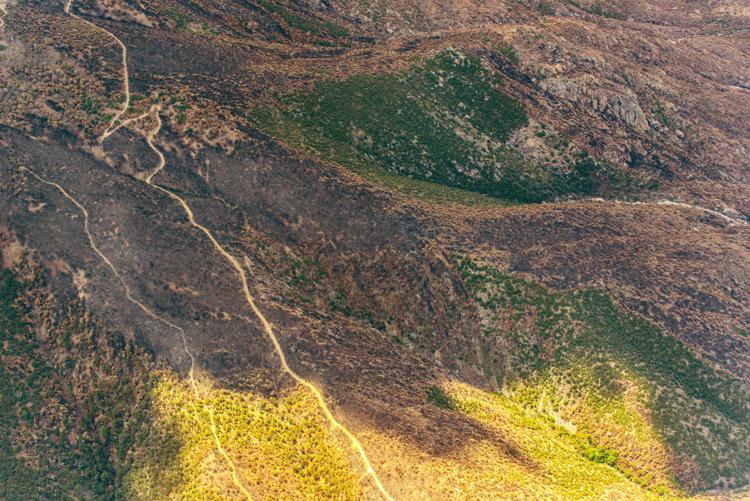 Bighorn Fire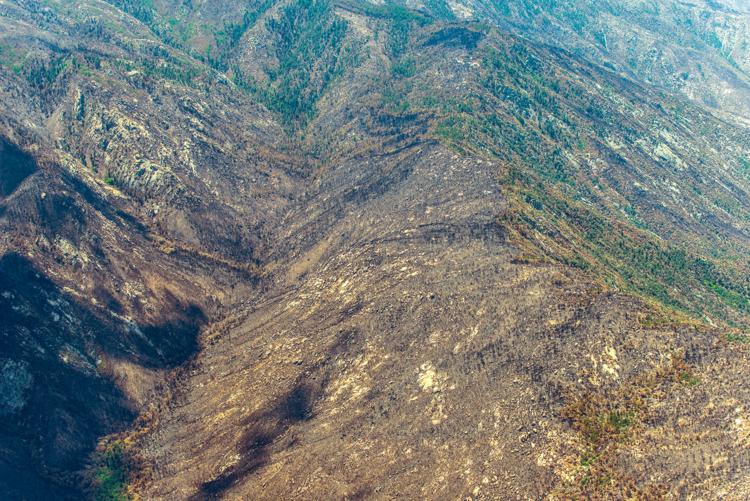 Bighorn Fire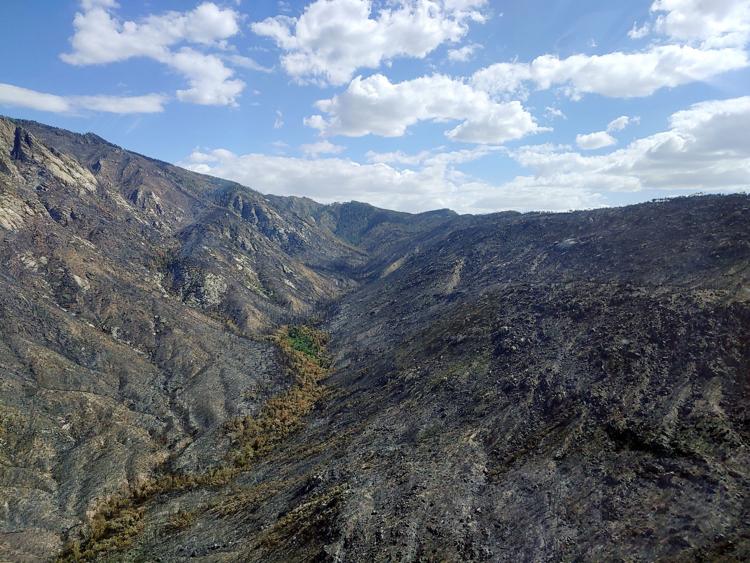 Bighorn Fire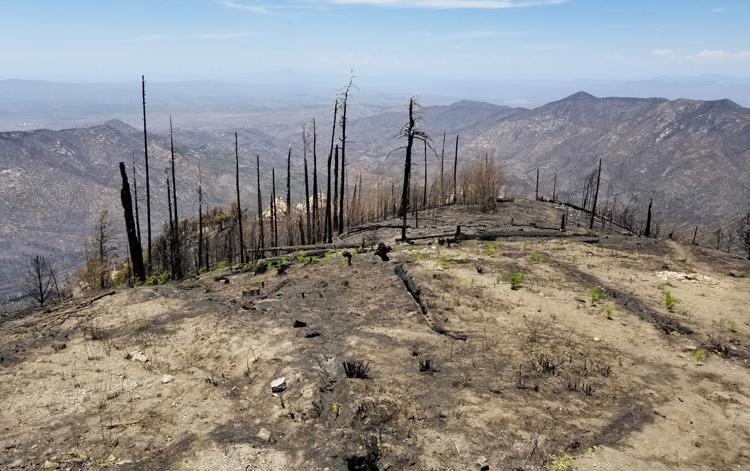 Bighorn Fire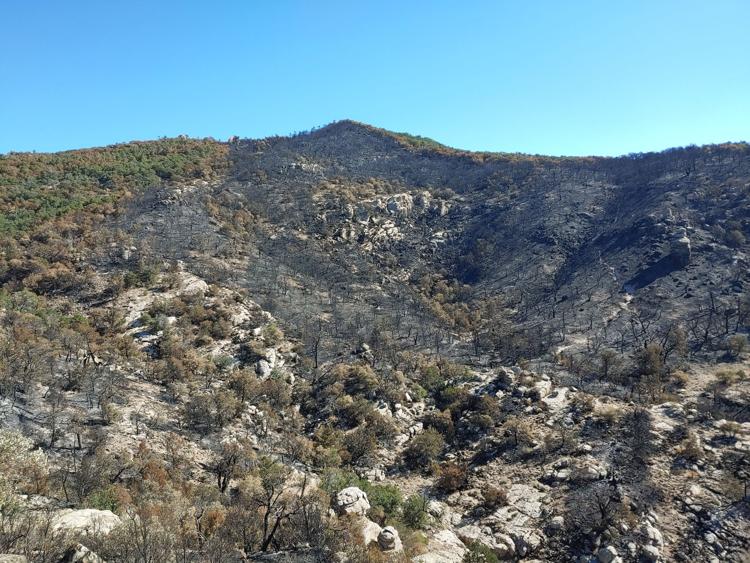 Bighorn Fire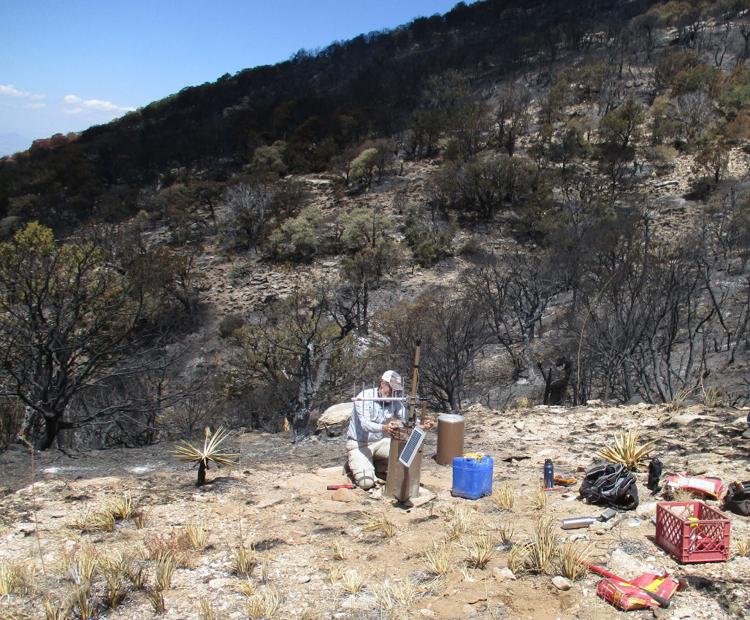 Bighorn Fire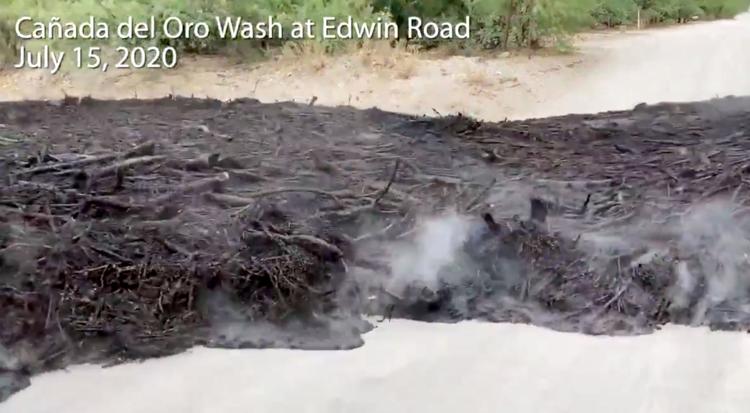 Bighorn Fire