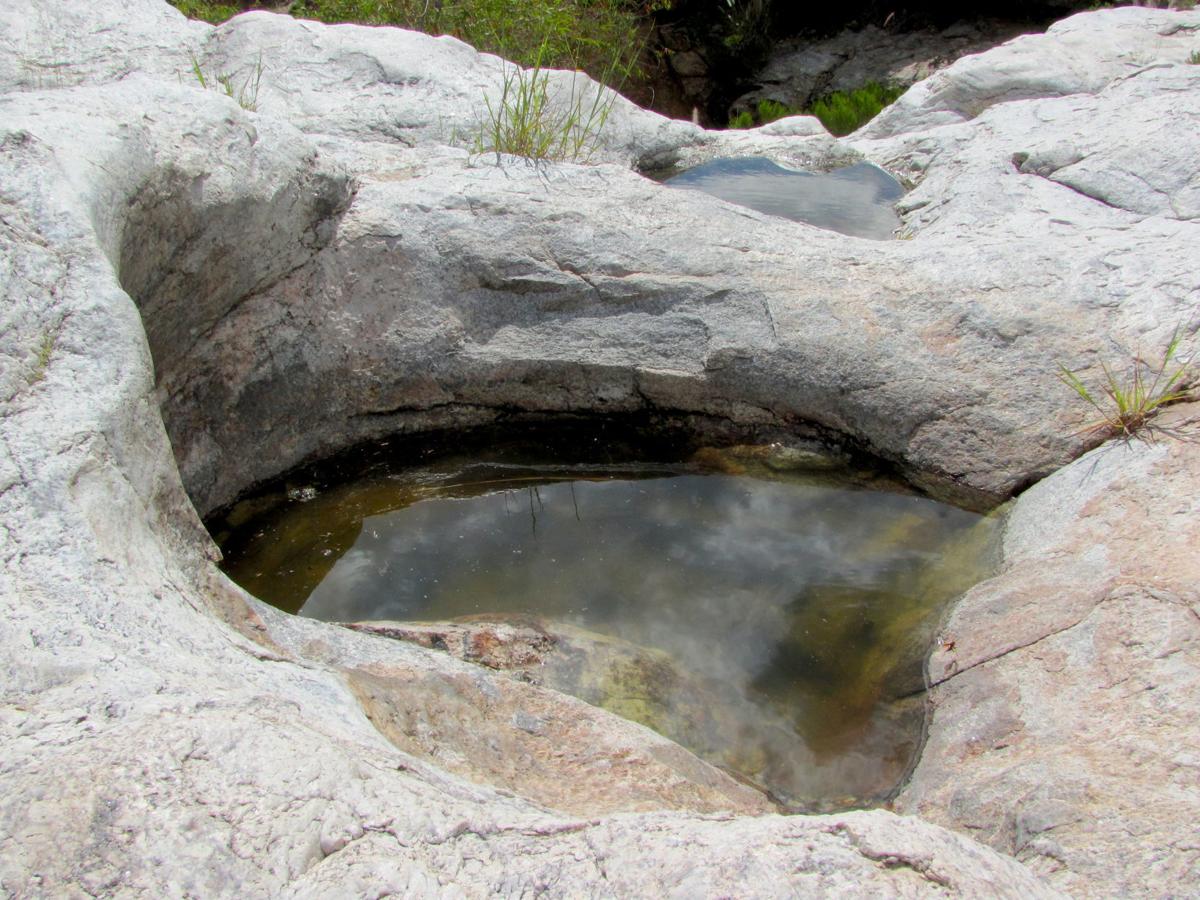 You might not be familiar with water pockets, but these natural potholes in flat expanses of rock in desert country collect rainwater and often hold it long after streams have stopped flowing.
Water pockets can be a vital source of water for wildlife — and they have even helped human desert travelers survive when their water supplies run out.
One place to see these stone catchments near Tucson is on flat slabs of rock at Molino Canyon Vista. It's at the 4.3-mile point on the Catalina Highway northeast of the city.
You'll also find lots of water pockets at Canyon de Chelly National Monument in Northeastern Arizona, Organ Pipe Cactus National Monument west of Tucson and elsewhere on public lands.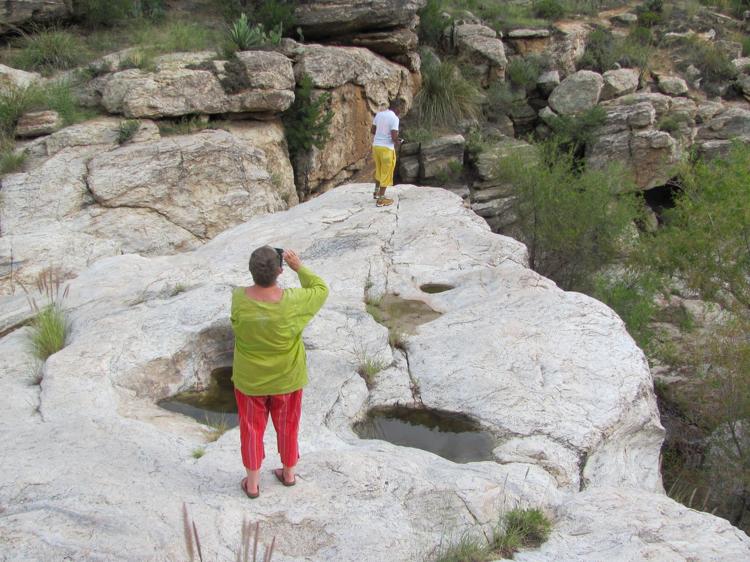 WATER POCKET PRIMER
The Utah Geological Survey, noting that water pockets are plentiful in Southern Utah as well as Arizona and other parts of the Southwest, offers a sort of online primer on the topic. It notes that potholes, or water pockets:
Are depressions eroded in bedrock that are also known as tanks or tinajas.
They're usually not a part of an active drainage but instead often form on flat or slightly-dipping expanses of bedrock.
They capture water directly from precipitation and act a bit like rain gauges — providing a visible record of rain accumulations.
A National Park Service website on "Pothole Ecology" notes that some forms of life benefit from water pockets.
"The little rain that does fall (in desert regions) tends to run off over the rocky surface, or gets absorbed quickly into the dry soil," the Park Service notes. "Some of the moisture however gets trapped in the shallow depressions in the rocks. Collected in pools, this water may last perhaps only a few days, leading researchers to the name 'ephemeral.' This water is essential for the survival of many desert creatures."
The agency adds that, "Although most animals use these potholes as a wayside stop in their daily journeys, some species of aquatic life make these ephemeral pools their permanent home."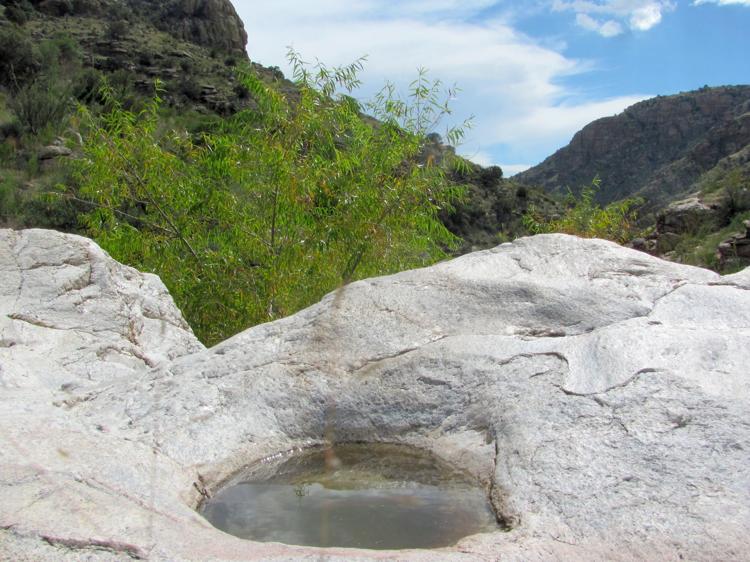 USE CAUTION
It's important to move cautiously and watch your footing when visiting areas with potholes in the rock.
Bedrock surfaces can be uneven and slippery, and slipping into even a shallow pothole could cause a fall or injury.
Contact reporter Doug Kreutz at dkreutz@tucson.com or at 573-4192. On Twitter: @DouglasKreutz
Get local news delivered to your inbox!
Subscribe to our Daily Headlines newsletter.