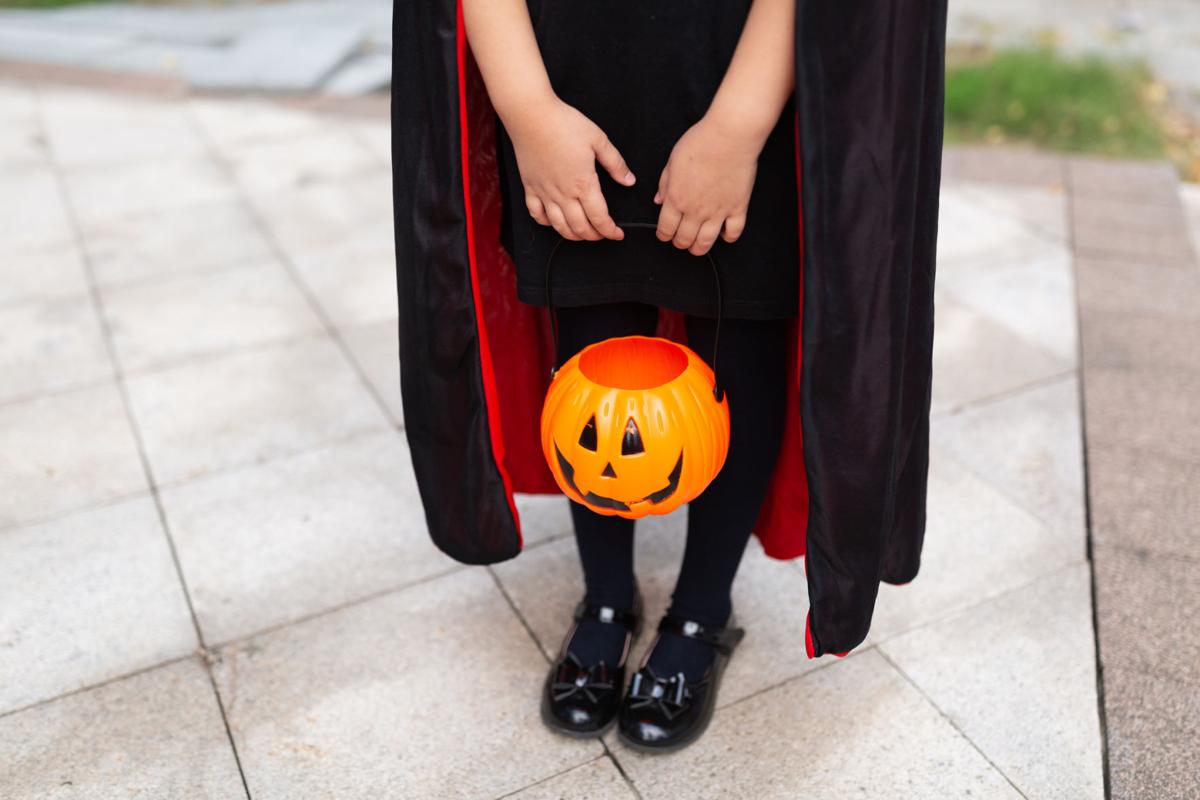 The most horrific event I recall from my childhood trick-or-treating was losing my vampire cape somewhere during the candy rounds. That, or getting an abundance of Necco Wafers instead of a candy I liked. (No one would trade anything for Necco Wafers.)
While both incidents would have been rather crushing to the average 9-year-old, they weren't enough to ruin door-to-door trick-or-treating forever. But this ongoing COVID-19 panic just might be.
Not only would trick-or-treating involve contact with candy that may have been touched by others (Egads!), but the event comes with so many dilemmas this year.
Do you wear your protective mask over or under your Halloween mask? Or should you just put makeup or draw a nasty set of teeth on your protective mask to incorporate it as part of your costume?
With all these unanswered questions, and the ongoing paranoia that just won't quit, it's no surprise that door-to-door trick-or-treating is frowned upon by both the Centers for Disease Control and the Pima County Health Department.
This isn't the first time the 400-year-old tradition of trick-or-treating has had a tough time of it. Rumors of tainted candy have dampened the enthusiasm over the years, although the bulk of those rumors were never found to be true.
The poisoned candy scares of the early 1980s, for instance, ran rampant right after Tylenol poisonings. After all, if someone can put cyanide in medications and get away with it, surely someone else is going to try the same thing with Halloween candy.
And then there's the movement toward healthy eating, of which traditional Halloween candy is decidedly not a part.
Not only is most candy packed with that evil thing called sugar, but it may not match the dye-free, gluten-free, gelatin-free, additive-free, peanut-free, soy-free, vegan-eating plan some children must follow.
Although there are healthier alternatives folks could choose to hand out on Halloween, getting an organic juice box doesn't seem to stir up the same excitement as a getting a handful of mini Kit Kats.
Mix in the other barriers working against trick-or-treating, such as ordinances that put a strict limit on the age, time frame and even the day you can go trick-or-treating in certain areas of the country, and the longstanding tradition is diminished even further.
With all the factors working against door-to-door trick-or-treating, it's really a surprise it has lasted as long as it has.
The coronavirus could indeed be the final straw that sends it into extinction.
But even if door-to-door trick-or-treating never bounces back from this year's heavy blow, that doesn't mean the Halloween spirit has to die with it. As long as we have a cool costume, a few fun pals and the right attitude, we can continue to revel in the spooky holiday each year (preferably without the Necco Wafers).
Tucsonan Ryn Gargulinski is a writer, artist, Reiki master and dog lover who helps people get their dazzle back. Contact her at ryngargulinski@hotmail.com