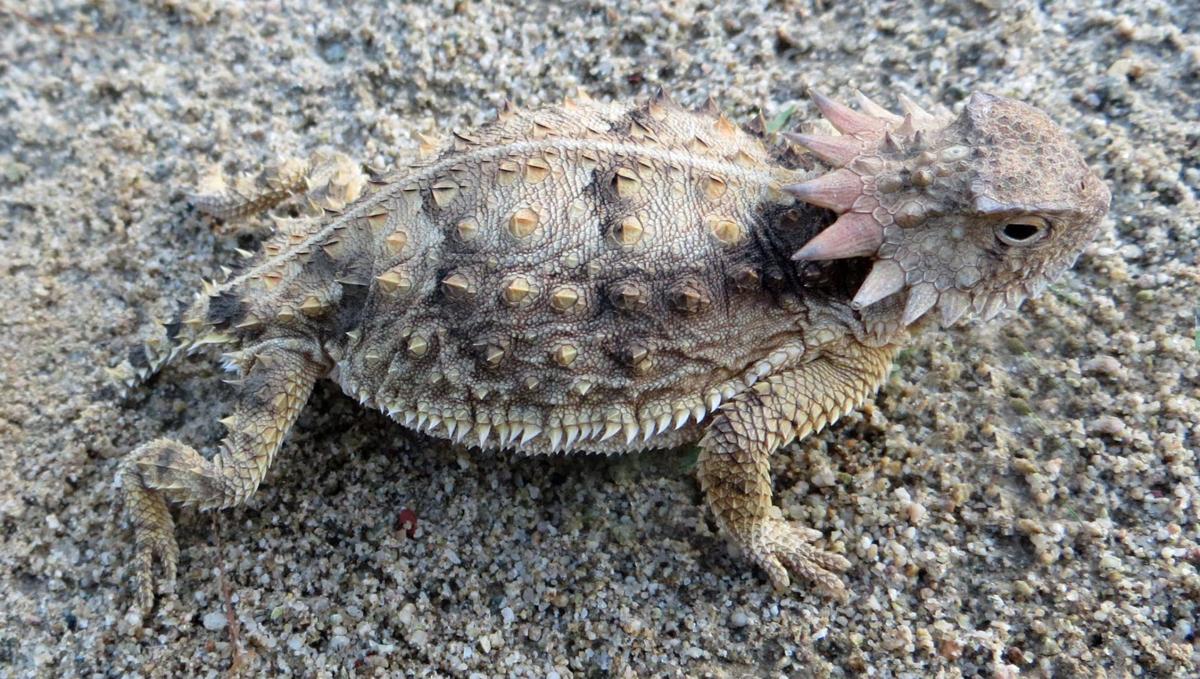 If you're a Tucsonan of a certain age, you might have fond childhood memories of catching horned lizards out in the desert.
You also might be wondering where all the horny toads have gone.
You're not imagining things, according to Phil Rosen. The research scientist for the University of Arizona School of Natural Resources and Environment said horned lizards have declined to "near extinction" in the Catalina Foothills, while one of the two species once found in Avra Valley appears to have disappeared altogether.
Rosen said there hasn't been a recorded sighting of a Goode's horned lizard since 1993 in the rural valley west of Marana. Surveys in the early 1980s suggested the species once made up about 15% of the horned lizard population in Avra Valley, but Rosen has never been able to find one out there, despite years of looking.
As for the Foothills, he said, that part of town was never ideal habitat for the flat-land-loving lizards, but sightings there have dropped almost to zero in recent decades.
Rosen has interviewed more than 50 longtime Foothills residents, and he's basically heard the same thing from all of them: They used to see regal horned lizards fairly often; now they never see them at all.
People miss seeing them, too. Maybe it's their distinctive appearance. Maybe it's because they're slow and easy to catch and harmless to humans. Maybe it's because they eat ants. For whatever reason, Rosen said, everyone he meets seems to love horned lizards.
The exact cause of their disappearance is hard to pinpoint, but he said it's probably a combination of things, including habitat loss, predation and the use of pesticides to kill off their primary food source.
"I think people poisoning ants is part of it," Rosen said. "People don't really like ants, and why would they? But if we're not going to wipe out the horned lizard, people are going to need to tolerate some ants."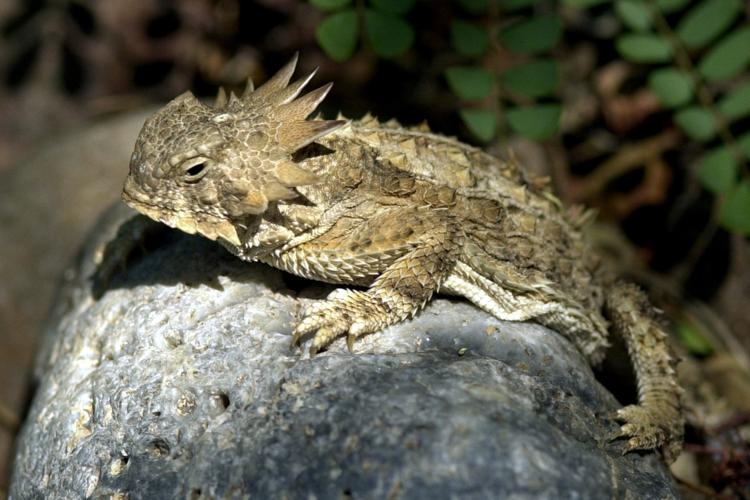 The lizards seem to fare better down in the valley, though urban development is chipping away at the pockets of desert where they live among the native grass and dine on colonies of delicious ants.
"They still do occur in abundance, but many key sites have been developed just in the last nine years," Rosen said.
For example, there used to be several large vacant lots at Blacklidge Drive and Tyndall Avenue where Rosen regularly saw regal horned lizards, the only variety found in Tucson. That land has since been covered with compact rows of narrow, two-story homes.
Rosen has been working with horned lizards since the early 1980s, but he didn't start specializing in them until 2010, when the Pima County Regional Flood Control District brought him in to consult on the construction of a flood detention basin along the Arroyo Chico. He ended up trapping and relocating 184 horned lizards from the work area.
Since then, he has teamed with the flood control district on habitat restoration work along the Santa Cruz River and weighed in when the agency bought flood-prone property and preserved it for wildlife.
"They've made a real effort to do that. It's a really proactive agency," he said.
Jim Rorabaugh is a herpetologist whose photographs of reptiles fill the website for the Tucson Herpetological Society. He said horned lizards don't require too much real estate to survive, even in the city, though they do need ways to safely move from one area to another and mix with others of their kind.
"They can hang on in fairly small patches of desert in town, but I'm guessing the long-term prognosis of small, isolated populations like that is not good," Rorabaugh said in an email.
"I've had people in Tucson tell me they remembered horned lizards in their neighborhood, but they're no longer there. So we're probably slowly losing those urban populations."
It's a different story out in the unspoiled desert, where both Rorabaugh and Rosen said horned lizards seem to be doing just fine, at least for the moment.
Climate change poses a looming — if uncertain — risk, Rosen said, but the biggest threat is large-scale urban and agricultural development of its habitat.
Rosen said other researchers have told him that horned lizards are essentially extinct in Phoenix, outside of the mountain parks.
There is still hope for these beloved lizards in Tucson, if local residents are willing to keep carving out some space for them.
"If the species is going to continue living in the city, it's going to come down to people's yards and alleys and restoration projects along riparian areas," Rosen said. "Otherwise they're probably going to disappear."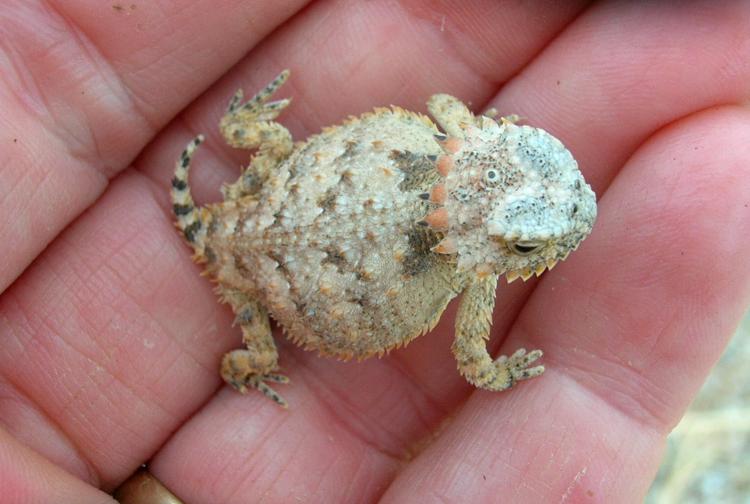 Contact reporter Henry Brean at hbrean@tucson.com or 520-573 4283. On Twitter: @RefriedBrean.