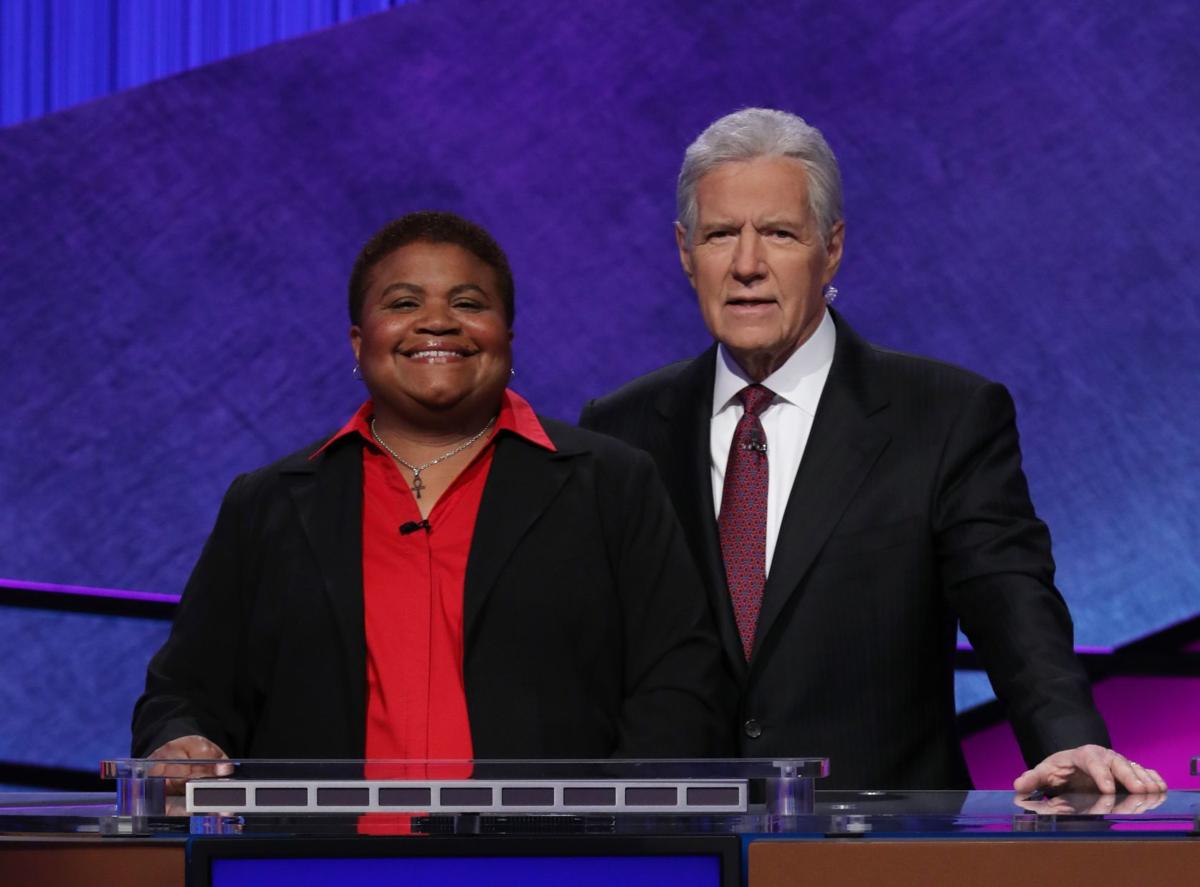 The spotlight will be on a Tucson teacher next week when she goes head to head on TV with 14 educators from across the country for a chance at $100,000 in a special "Jeopardy!" tournament.
STAR Academic High School's Tara Baxter, who teaches English in the Sunnyside School District, will be competing in the Jeopardy! Teachers Tournament airing May 6-17. If she wins, she could snag a spot in the next Jeopardy! Tournament of Champions.
"It was kind of nerve-wracking, but exciting, too," Baxter told the Star. "I felt a bit like a VIP."
Baxter said she has been a "Jeopardy!" fan for years and would want to be host Alex Trebek if she could switch lives with any celebrity.
She has taken the "Jeopardy!" online qualifier test every year since it became available, but had a feeling this year would be her year.
"I knew I did well on it," Baxter said. "I checked my answers later and I think I got a 49 out of 50."
Baxter trolled her email meticulously for the next few months, checking to see if she had qualified. Nothing.
As time progressed, she almost gave up on the idea of competing altogether. One day, though, she had a feeling she should check her spam email.
And there it was: the audition invitation from "Jeopardy!" producers.
"And the email was gonna expire in about four hours," Baxter said. "So I almost missed the whole thing."
Baxter flew to Culver City, California, to try out for the show alongside 80 or so other "Jeopardy!" hopefuls. A month later, on Valentine's Day, she got a call from producers: She was in.
"It was an amazing experience, especially because it was a tournament just for teachers," Baxter said.
Baxter's students have been trying to figure out if she won ever since she returned from taping, she said. But they'll have to tune in to KGUN-TV, Channel 9, like everyone else to find out.
"The kids were super stoked about 'Jeopardy!'" Baxter said with a laugh. "They keep asking me and, you know, you get the occasional student who asks what I'm gonna buy them with my 'Jeopardy!' money."
Every teacher competing will receive an Amazon Echo smart speaker, according to a press release.
"Teachers are the only profession for whom we've created a special tournament, which I hope shows how much everyone at JEOPARDY! values their work," Trebek said in the release.
Baxter is a "doer and overachiever" who connects with students who have dealt with significant life challenges, according to Sunnyside spokesman Victor Mercado.
"She is the type of person that takes on a project and takes it to the next level, not to mention she has an amazing sense of humor and clearly a wide range of interests," he wrote in an email to the Star.
Get local news delivered to your inbox!
Subscribe to our Daily Headlines newsletter.