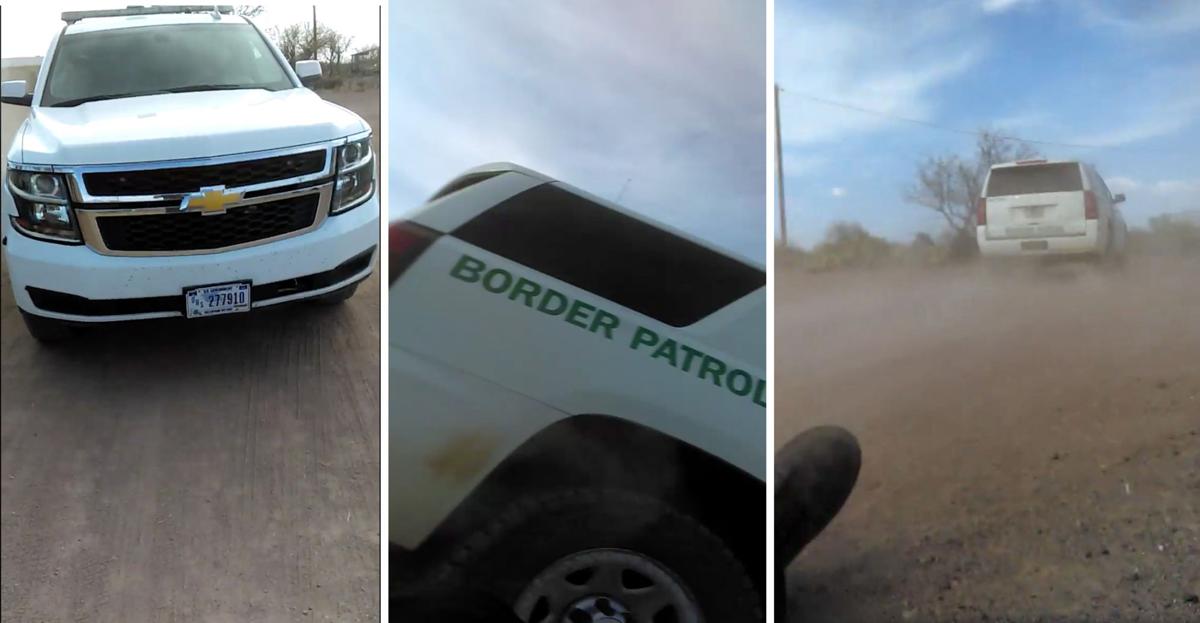 A video that went viral on social media appears to show a Border Patrol vehicle drive off after it apparently hit a man on a dirt road on the Tohono O'odham Nation.
Paulo Remes, a resident of the Tohono O'odham Nation, said he was taken to a hospital and treated for minor bruising after he was hit by an agent's SUV on Thursday near the village of Topowa, about 10 miles south of Sells, which is some 60 miles southwest of Tucson.
"I'm doing all right, I'm just a little sore, really," Remes said Friday. Remes said he was outside looking for a speaker to listen to music when he saw the Border Patrol vehicle and decided to step out into the dirt road near his home. He said he started filming because he had an idea of what would happen next.
"I ran into the dirt road in front of my house, because I know they'll try and hit me," Remes said, adding that he was speaking on a landline to a cousin. "I think he saw me on the landline and didn't think I was recording."
According to Remes, the vehicle did not stop, and the agent did not check on him after the collision.
Instead, he said the agent turned on the vehicle's sirens, which Remes initially took as a sign someone was alerting paramedics. Instead, the vehicle sped away, Remes said.
"What I think he did was turn on the sirens to get away from the scene of the crime," he said.
The Tohono O'odham Nation described the video footage as "disturbing," saying the safety and wellbeing of the general public is the nation's top priority.
The Remes family hopes the video will "contribute to greater justice for O'odham families and all victims of Border Patrol violence, both inside and outside the Tohono O'odham Nation," according to a statement released by the family.
The Border Patrol said it is cooperating with a tribal investigation, which also includes the FBI and the U.S. Attorney's Office.
The agency would not say Friday if it is conducting an internal investigation.
Eddie Celaya is a University of Arizona journalism student who is apprenticing at the Star.