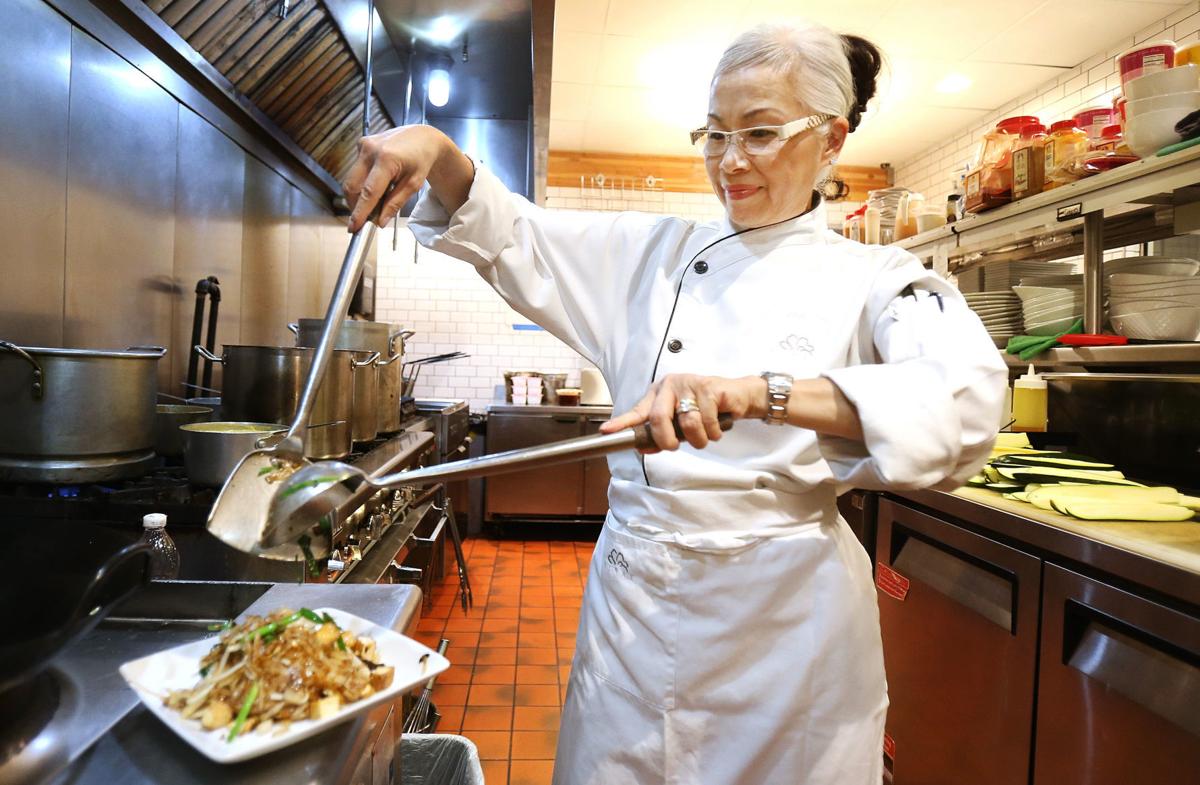 A hometown chef and Tucson's City of Gastronomy designation will get international exposure this month a world away from the Old Pueblo.
Amonwadee "Dee" Buizer, chef-owner of the 2-year-old Senae Thai Bistro downtown, is one of seven Americans invited by the government of Thailand to take part in Asia's largest annual culinary trade show at the end of May. It's an all-expenses-paid trip to the largest food trade show in Asia and one of the largest in the world.
Buizer will be among 32 chefs from around the world at the THAIFEX 2018 International Trade Exhibition in Bangkok from May 29 to June 2. The 32 chefs share one thing in common: Their restaurants have been designated Thai Select by the Thailand Ministry of Commerce, meaning the Thai government believes they authentically and respectfully represent the cuisine and culture of Thailand, said Kwanapa Phivnil, director of the Thailand Ministry of Commerce's Thai Trade Center in Los Angeles. Phivnil's office awarded Buizer the designation in 2017.
"It is quite a big deal. Among about 500 restaurants in the United States awarded Thai Select, only seven of them are selected" to represent the U.S. at the trade show, Phivnil said. "The bar is set high and the guidelines are very strict."
Here's one thing that Buizer had that set her apart from other American chefs: Tucson is a UNESCO City of Gastronomy, the only one in the United Stateas. Phivnil said the 3-year-old designation was a consideration in Buizer's selection.
"That means Tucson is one of the cities that has very high standards in terms of food," she said.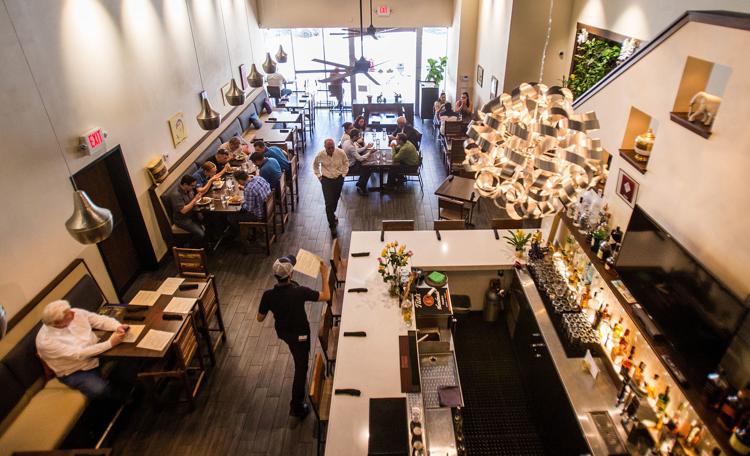 This will be Buizer's first visit to her native Bangkok in five years and the first time she's been invited by the country's government. Buizer was 11 when she moved to the United States to attend school in 1973. She has been living here ever since.
"I'm hoping that there will be something new and exciting for me to bring back, or even a new recipe," she said. "They want to promote higher quality Thai products, so what better way to do that than through the restaurants?"
Senae, 63 E. Congress St., is Buizer's fourth Thai restaurant in a 30-year career that started in Northern California in 1987 when she was in her early 20s and wound through the Washington, D.C., area in the early 2000s. When her husband, James Buizer, landed a job as a senior policy adviser to the president of Arizona State University and moved the family to Tempe, Buizer said she "swore I would never open another restaurant."
It was a promise she mostly kept while raising her two children. In 2010, she helped her sister and former restaurant partner open the upscale Soi 4 Bangkok Eatery in Scottsdale.
A couple years after her husband took a teaching position with the University of Arizona's School of Natural Resources in 2013, the Buizers decided that Tucson would be their final move.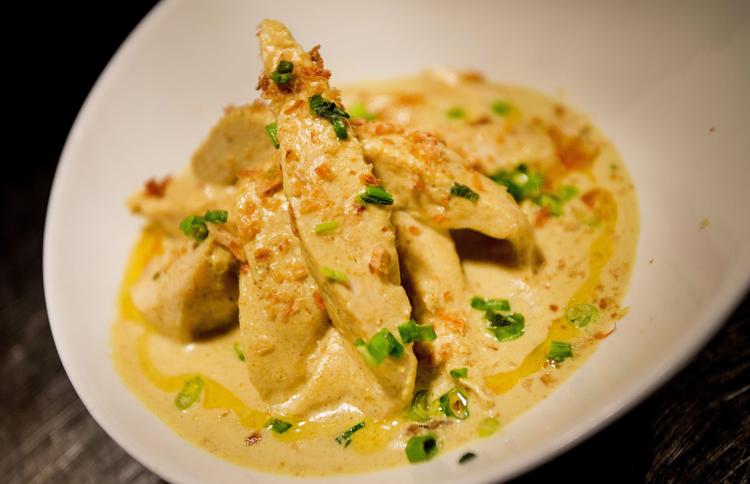 And not long after that, Dee Buizer proposed the idea of opening a Thai restaurant in Tucson.
"It's in my blood. I can't shake it off," she said. "I love what I do. I love to cook, so I do it."
The bistro was open less than a year when it showed up on Thai Select's radar, mainly thanks to Buizer's menu. It includes a Pbed Takai — seared duck breast infused in a lemongrass-shiitake mushroom sauce — served on a bed of locally grown Chinese water morning glory, a hard-to-come-by spinach that's grown aquaponically for her by Manzo Elementary School; and a house speciality, Rad Kang grilled salmon served in red curry coconut milk sauce and perfumed by Thai basil.
"We look at the quality, how the ingredients are incorporated according to the authenticity of Thailand, hospitality, service, the way the restaurant looks," Phivnil said, describing the Tucson restaurant and its chef-owner as "one of a kind." "Chef Dee and Senae represent everything we want to promote through our global program," she said.
UA ethnobiologist Gary Nabhan is also a fan.
"Dee Buizer has helped revitalize Tucson's downtown with an independently owned restaurant of world-class quality," said Nabhan, who led the effort to land the UNESCO designation.
He said he sees Buizer's presence at the Thailand show as something of a calling card for Tucson's City of Gastronomy reputation. It's a chance to "express the fresh vitality in our business community that has been emerging since the UNESCO honor."
"We are proud that someone as innovative as she is can represent Tucson at this international event in Bangkok to express the fresh vitality in our business community that has been emerging since the UNESCO honor," Nabhan said.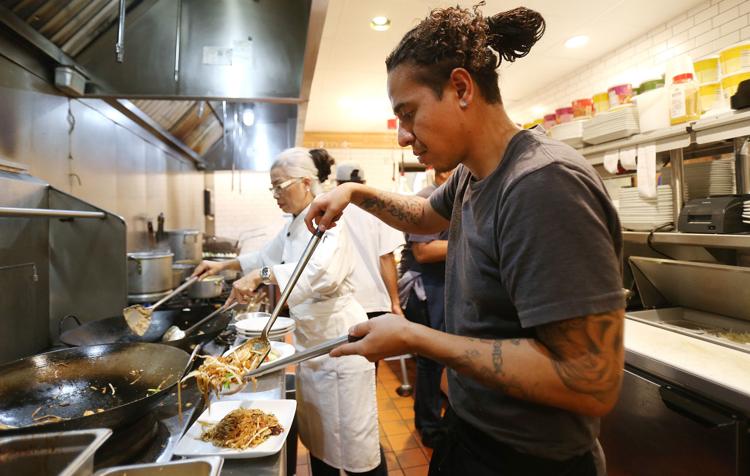 Buizer said that when she gets to Bangkok, she hopes to find something new to bring back to Tucson. She is especially interested in riceberry black rice, which is all the rage in Thailand.
"I love to be creative and innovative. I hope to find something," she said.
Two other Tucson restaurants — Sa-Ing Thai Cuisine at 9136 E. Valencia Road and 4 Seasons Restaurant at 1423 W. Miracle Mile — also have the Thai Select designation.
"Dee Buizer has helped revitalize Tucson's downtown
with an independently owned restaurant
of world-class quality." Gary Nabhan, University of Arizona ethnobiologist
Contact reporter Cathalena E. Burch at cburch@tucson.com or 573-4642. On Twitter @Starburch