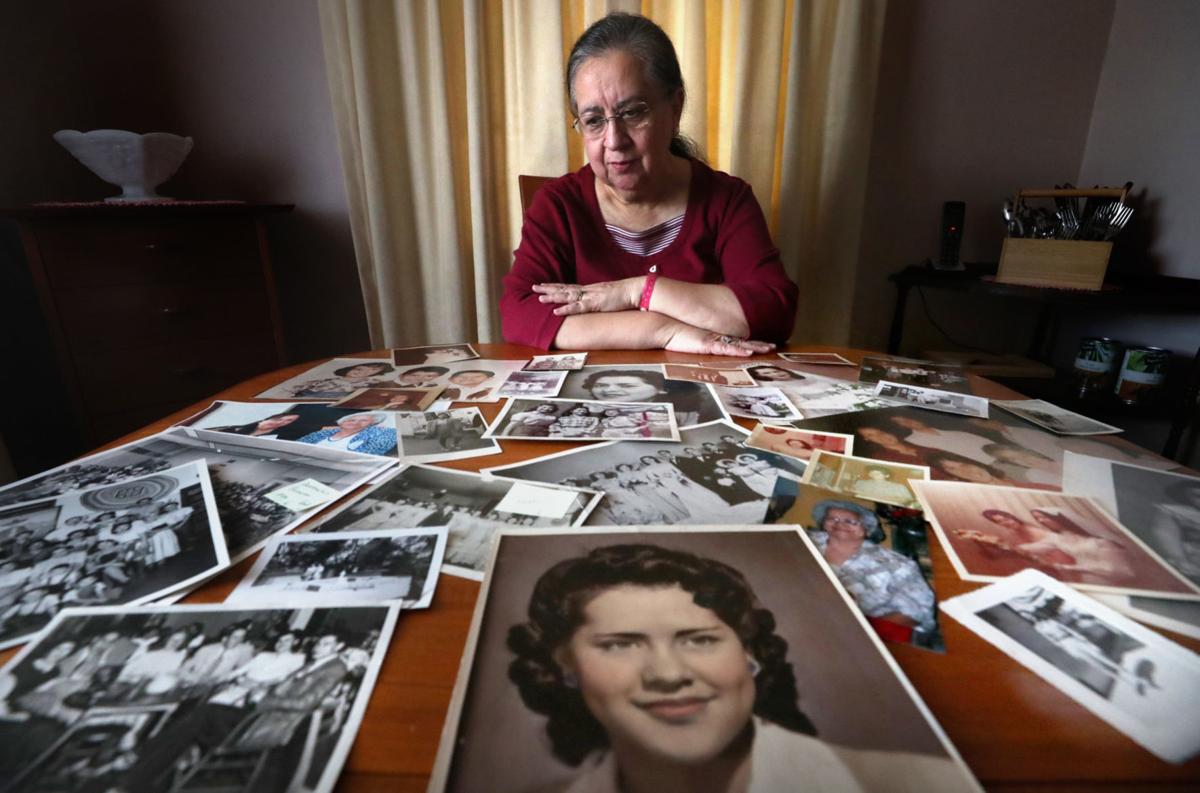 On April 3, a week after Gloria Andrade's 92nd birthday, she and her daughter felt ill.
Diane Castro drove at night to Tucson Medical Center and both she and her mom got tested for COVID-19. Andrade was fatigued and having trouble breathing. She was admitted into the hospital and put on oxygen.
Castro, a former associate director of University of Arizona admissions and ex-director of the New Start Summer Program, was sent home. She said she experienced a low-grade fever and also was extremely tired — not having energy to walk.
Two days later, the test results came back positive for coronavirus for both the mother and daughter. Castro, an asthmatic, remained at home and her primary care doctor sent a nurse to check on her April 8. Her temperature reached 103.7 degrees, she said.
The nurse told Castro, 67, that her vitals were "crashing" and called paramedics. Castro left her childhood home in the University Heights neighborhood, south of the UA, by ambulance and headed to TMC.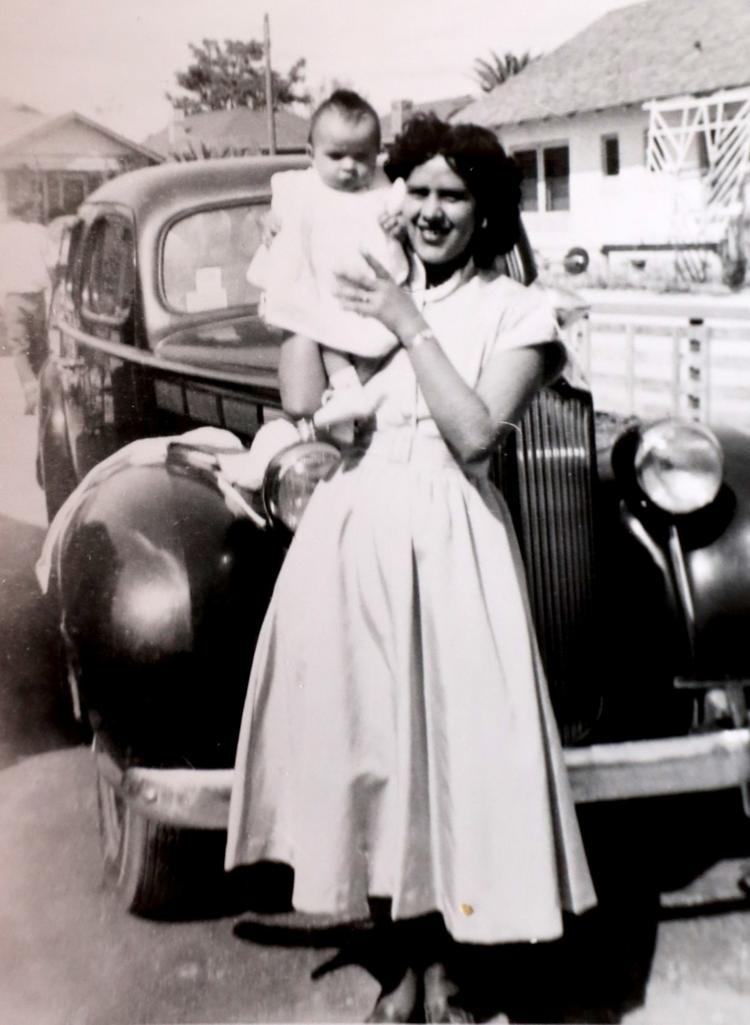 Castro was allowed to see her mom, who was in the same wing — described as the COVID wing — that Castro was admitted into.
"It was a blessing because so many do not have the opportunity to say goodbye," said Castro in tears.
Andrade was undergoing comfort care as she neared death. Castro sat by her mom, holding her hand for about an hour, before being taken to her room, where she settled into bed. Soon after, a nurse came and told Castro that her mom died. Those on Andrade's hospital team came, one by one, to offer condolences.
Within a few days, Castro had to be intubated to get air moving in and out of her lungs, and remained with a tube down her throat and into her windpipe for days, letting a ventilator pump in air with extra oxygen and helping her breathe out air full of carbon dioxide.
Once they removed the tube, Castro's heart stopped, she was resuscitated and intubated a second time. She was heavily sedated and has no memory of what transpired until she was awakened April 25 and told by her medical team.
"All who attended to me were my angels," said Castro.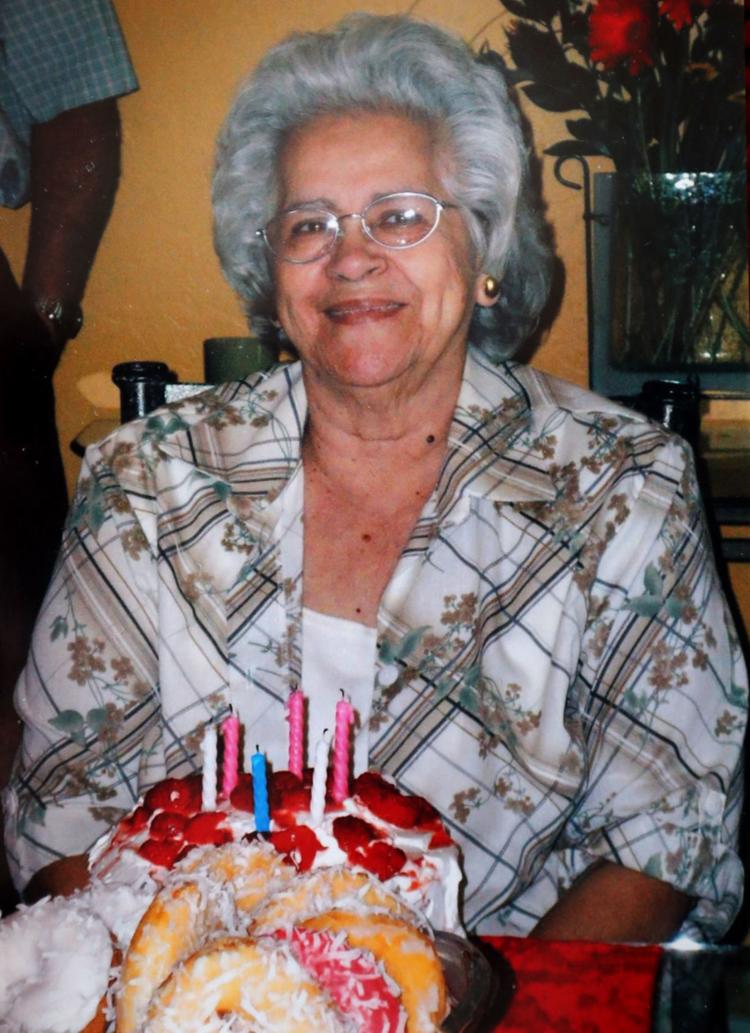 After being on a ventilator for more than two weeks, Castro could not eat solid food and her voice sounded like whispers. She spent three weeks in a rehabilitation unit to learn how to walk again. She was released to go home in late May and a physical therapist worked with her once a week for a month.
A nurse visited her twice a week to check her temperature, heart, lungs and blood pressure. Castro said she continues to do an hour of exercises each day to regain her muscle strength and energy.
"People must take coronavirus seriously and stay home. If you have to go out, wear a mask and have your disinfectant with you," said Castro. "I am a walking miracle and I wouldn't want to wish this disease on anybody."
Treasured memories
Recently, Castro shared comforting memories about her mother and her life story.
Andrade loved spending time with her daughter, especially when Castro was president of the UA Hispanic Alumni Club a decade ago. Andrade enjoyed being in the crowd, meeting Castro's friends and young students during homecoming events and Hispanic Heritage celebrations.
Andrade was born Gloria Sainz on March 22, 1928, at home in Barrio Viejo, south of the Tucson Convention Center. Her family, including five siblings, moved to Barrio Anita, east of Interstate 10 and south of Speedway, when Gloria was 6. She attended Davis Elementary School. The family lived in a rental with dirt floors, and families shared outhouses, said Castro, sharing her mother's memories.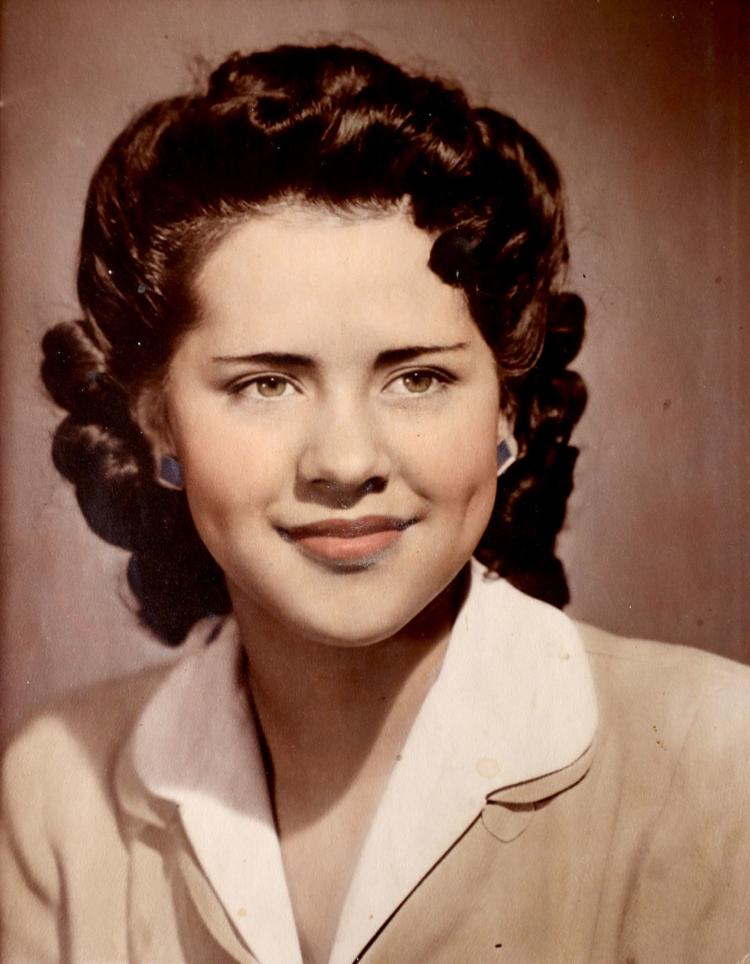 As a young girl, Andrade helped her mother, Teresa, who worked cleaning the historic downtown El Charro restaurant. When she was about age 14, Andrade was waitressing at the establishment that served Sonoran-style Mexican food. She kept the job and did not go to high school.
Andrade shared stories about waitressing for then attorney Raúl Castro, a regular customer who later became Arizona governor and also served as a U.S. ambassador to El Salvador, Bolivia and Argentina. She also served actors Lon Chaney Jr. who starred in the 1941 film "The Wolfman," and Joseph Cotten, who performed on Broadway in a leading role opposite Katharine Hepburn in the 1939 play "The Philadelphia Story."
Andrade later worked in sales at vibrant downtown department stores, including Steinfeld's and the Thom McAn shoe store. On weekends, she and her friends loved ballroom dancing and Andrade was known for her jitterbug moves and various swing dances.
"Mom loved Glenn Miller's 'In the Mood,' 'A String of Pearls' and 'I'll be Seeing You,'" said Castro, who also acquired Andrade's taste for Big Band music. The daughter laughed while recalling that her mother saved money and when she was about 20 she and friends took a trip to Los Angeles and went to the Hollywood Palladium to listen and dance to Tom Dorsey.
In Tucson, Andrade and friends would go dancing to Mexican music and Big Band tunes at nightclubs, including the Blue Moon and La Selva (The Jungle) in the old Santa Rita Hotel downtown.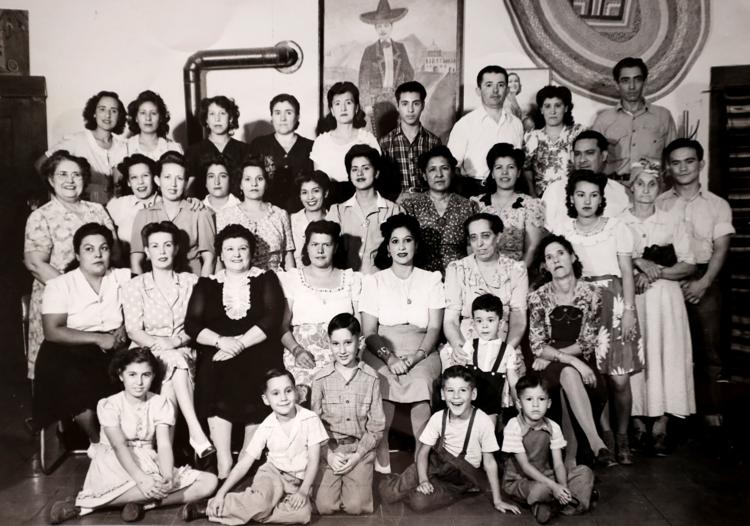 Married life, children
It was ballroom dancing that brought Gloria Sainz and Richard Andrade together. The two dated after World War II when Andrade was honorably discharged from the Army, serving in Okinawa and in the Philippines in the 158th Infantry, known as the Bushmasters.
In 1950, Sainz married Andrade — 12 years her senior. He used to joke about remembering Gloria in diapers outdoors when he walked by her house. The couple had a good marriage. Andrade was a salesman for Swift & Company, a meatpacking business that delivered to grocery stores and restaurants. He traveled throughout Southern Arizona taking orders for meat and dairy products.
While Richard Andrade was on the road, Gloria worked at Sears downtown and reared their three children. In addition to Diane, the couple also had sons Rick and Charlie. Years later, Gloria moved to the Sears at Park Place mall and learned how to drive. The couple bought a sedan and Gloria no longer had to take the bus to work. She drove the family car and her husband had a Swift company car.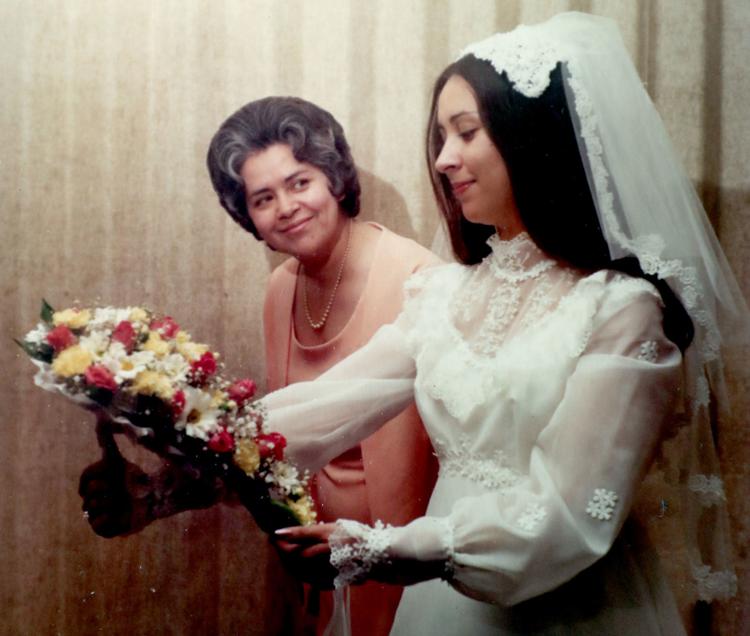 The couple worked long hours and knew how to save money, a value — along with honesty, perseverance, kindness and integrity — they learned when young, said Castro. Her parents had little education and were proud of their children's successes and supported them — along with loans, scholarships and financial aid — to attend the University of Arizona. Castro led the way for her brothers.
Castro received a bachelor's in secondary education and a master's in higher education. Rick received a bachelor's and master's, both in business, and Charlie, who died last year, received a bachelor's in accounting.
Castro's husband, Jesus, a registered architect who founded Arquitectura LTD, died in 2017 and her mother lost her husband in 2008.
Andrade asked her daughter to move into her house last year. The two cared for each other and Castro remembers her mom's cherished homemade beans and potato salad that friends and relatives savored.
Andrade also was well-known for sewing. She created intricate embroidered tablecloths and crocheted afghans.
Up until precautions were put in place because of the coronavirus, Andrade would drive her gold Buick sedan to Sunday Mass at St. Augustine Cathedral and then go to breakfast with friends.
"She looked great for her age and was spry," said her daughter.
While Andrade was buried in a bronze casket at Holy Hope Cemetery, her daughter was fighting the coronavirus at TMC. Andrade's son, Richard, and his fiancée were at the grave site to say their goodbyes.
"When things are right, we will have a memorial for mom, our matriarch, and celebrate her with a Mass, and her beloved mariachis playing 'Imagine,' one of her favorite John Lennon songs," said Castro.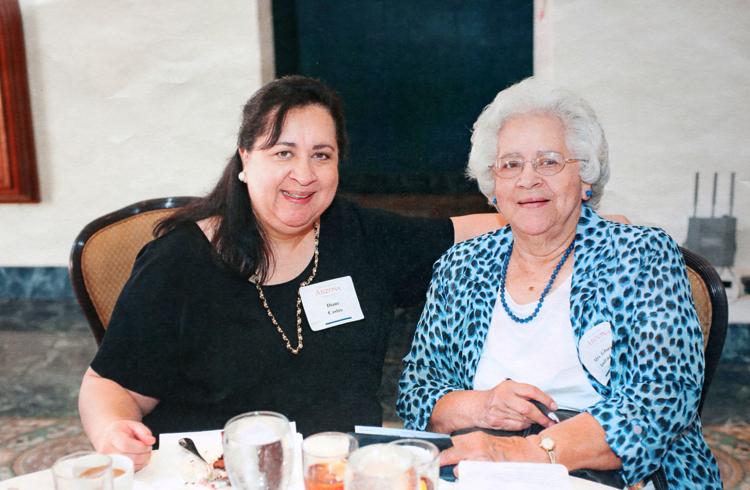 Contact reporter Carmen Duarte at cduarte@tucson.com or 573-4104. On Twitter: @cduartestar
Concerned about COVID-19?
Sign up now to get the most recent coronavirus headlines and other important local and national news sent to your email inbox daily.