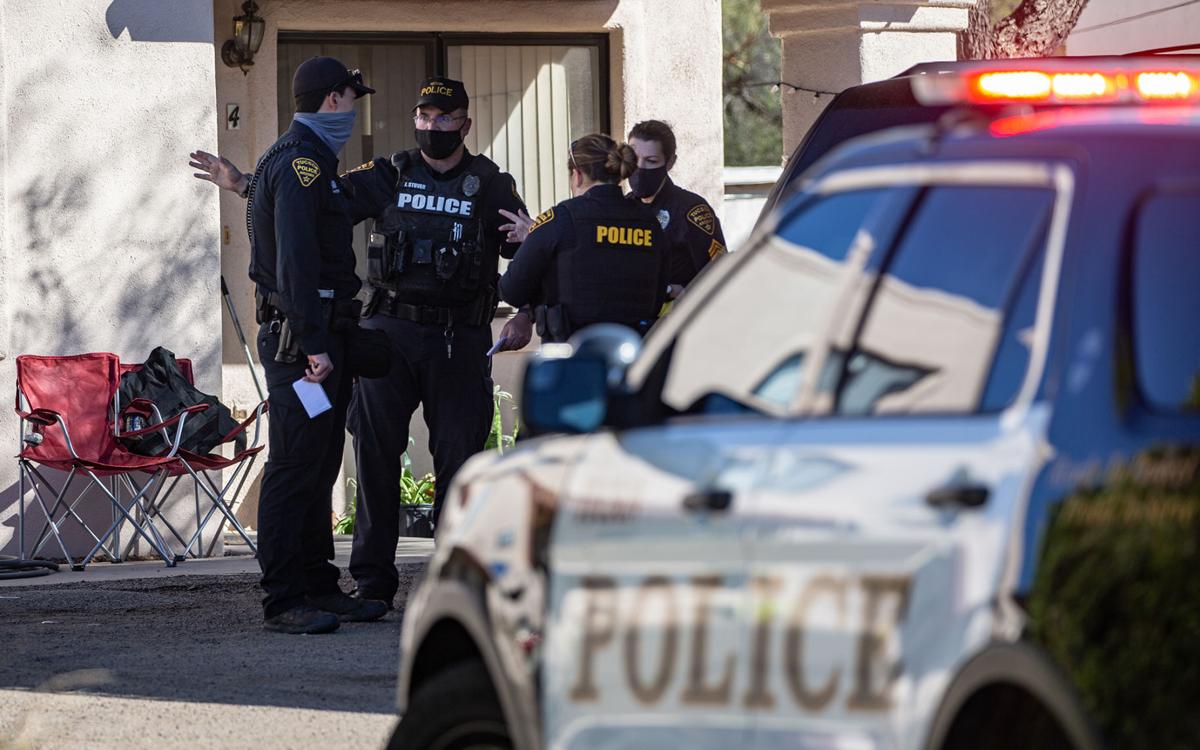 Chief Chris Magnus is pushing for Tucson's police officers to get a raise to help curb the increase in them leaving the city for better-paying jobs at other departments. It's a tough pitch at a time when departments across the city are struggling to fill posts and many people in the community are looking to cut or restructure public-safety funding.
Magnus says officers are leaving the department at nearly twice the usual rate and starting pay at TPD is more than 13% below market value.
It would cost $10.6 million to achieve pay parity for a full year, or $3.3 million for the remainder of the fiscal year, which runs through June 30, Magnus told the mayor and City Council during a Jan. 20 study session. Over the past year, officers have been leaving the department at a rate of 8.5 per month — nearly four more than the attrition rate in years past.
As of Jan. 12, there were 813 sworn officers in TPD's ranks. That same date last year, there were 853 sworn officers. If attrition holds steady, the number of sworn officers will have dropped to 769 by January 2022 and 709 by 2024, according to TPD projections.
And the officers that are leaving don't have to go far for more pay. According to a market study of 11 surrounding law enforcement agencies conducted by the city, TPD pay is 13.4% below average.
Queen Creek recently created its own police department, with base pay for officers with three to four years experience starting out at $19,000 higher than TPD's starting pay, which is $22.66 per hour, or $47,132 a year.
For the 2020 fiscal year, the average salary for a sworn officer with TPD was $64,977, according to an analysis of the city salary database obtained by the Star through a public-records request. This figure includes command staff, trainees, community service officers and officers who were employed during only part of the fiscal year.
"The key thing is that the community has really made an investment in our Police Department. We have some of the best trained police officers in the country and we have attracted some really good people into this department that are a step away from the traditional folks that go into policing," Magnus told the Star, citing the department's diversity in several areas. "When you've made that kind of investment and your investment is walking out the door, you have a problem."
City officials have called the request for parity a "big lift," saying there are other departments who have higher vacancy rates and bigger issues and that Tucsonans have expressed concerns over providing the police with any additional funding.
City Manager Mike Ortega said he's asked for a deeper analysis of the salary market study, for TPD and other city departments, many of which are also struggling with significant vacancies and pay issues. The study is expected by April.
"We've got challenges across the board in terms of attrition and basically recruiting quickly enough to fill some of those positions. I'm challenging directors to think about what does the new workforce look like going forward and how to attract, recruit and retain folks for some period of time."
Ortega also said he's not concerned that TPD's projections about officer loss will be realized. "I am confident we're going to turn it around before then."
Calls can necessitate hundreds of officers
While Tucson's 813 sworn police officers might not sound like cause for concern, it's a dramatically smaller force than the department had on hand during recent events that prompted big police responses.
During the 2001 riots after the University of Arizona's loss to Duke during the NCAA championship, 500 TPD officers were assigned to post-game duty to avoid potential problems like those experienced a few years before, former TPD Chief Roberto Villaseñor told ESPN. In 1997, 300 officers and 60 Pima County sheriff's deputies were deployed in response to a crowd of 5,000 fans that took to the streets to celebrate the UA basketball team's victory over Kentucky during the NCAA title game. Buildings and cars were set on fire and four people were injured.
Staffing reports from TPD show that there were 991 commissioned or sworn officers during the 2001 fiscal year. That's nearly 200 more than TPD has today. Of the 813 sworn officers today, only 764 of them are deployable, due to military service, COVID leave and other approved absences. Fewer than 500 of those sworn employees are assigned to patrol, with patrol staffing numbers as of Jan. 21 showing that there are 372 officers and 34 community service officers working between TPD's five divisions.
The need for significant law enforcement responses in Tucson is uncommon but still occurs, like in May when several hundred people took to the streets to protest George Floyd's death in Minneapolis at the hands of police. On May 29, a crowd of at least 300 protesters gathered outside TPD's main station downtown, with roughly 175 officers standing by. Several people were arrested and more than $200,000 in property damage was reported across downtown. The crowd size grew to 400 the next night, with 200 police dispatched to handle the situation, which remained peaceful until a group of about 200 broke off and tried to enter downtown streets that had been blocked off to prevent further damage.
As the number of sworn officers continues to drop, so will the number available to respond to protests and other large-scale events, Magnus says.
Staffing has fluctuated over the past two decades, peaking at 1,113 sworn officers during the 2010 fiscal year. In fiscal year 2016, there were 1,002 sworn TPD officers. But just one year later, that number had dropped to 830 officers.
"Rethink what public safety looks like"
With dozens of vacant positions (TPD's budget allows for 885 sworn officers) and only three academies per year to train new officers, Magnus says the department is struggling to fill those positions, and the climate surrounding police isn't making it any easier to get people to sign onto the job.
During the Jan. 20 study session, several council members said they had concerns about increasing police pay and wanted more information about where it would fit into the city's public safety community pilot program.
Council member Lane Santa Cruz called the request for additional pay "premature" and said that conversations needed to be had with the public, and not just city officials and the police union.
"We're being asked by the community to rethink what public safety looks like," Santa Cruz said.
Councilwoman Nikki Lee echoed Santa Cruz's sentiments, saying the council was way too early into the process to consider any changes to TPD's current pay plan.
The council has been tasked with evaluating employee recruitment and retention across city departments, with several other areas struggling to find and keep employees, in addition to police.
Mayor Regina Romero said during the study session that the city's Public Safety Communications Department has a 30% employee turnover rate, and several other departments are faring worse than TPD's 13% rate.
Romero saluted Magnus for taking it upon himself to think outside the box and push for his officers but said that more analysis and time was needed before a decision could be made.
Shift to pay for performance
During the study session, Magnus proposed a two-pronged solution to the problem: an increase in market pay, and moving the department to a pay-for-performance system.
Magnus said the market increase is necessary to stay competitive and address attrition and recruiting challenges. It's also necessary for the pay-for-performance plan to be successful.
The city is already looking at a 2% cost-of-living adjustment to the tune of $5.2 million per year, which Ortega said could be implemented very quickly, from a logistic standpoint. The increase would affect full and part-time employees in all departments who had been with the city for at least two years.
Pay for performance could replace TPD's traditional "step" system for pay increases, replace "special assignment" pay, and allows movement up a series of tiers based on years of service and accumulated points. Officers can earn points toward pay increases in a variety of categories, including education, training, leadership, foundational, patrol, specialty and investigative.
Moving to a pay for performance plan would put TPD ahead of the curve and is something Ortega is considering for city-wide implementation.
Ortega said a big part of the problem is that the city's current pay structure is based on long-term tenure, which doesn't necessarily reflect today's workforce anymore.
"In a perfect world, that's what you want," Ortega said. "But the reality is the mobility of folks we're recruiting today is much greater than we've ever seen."
Ortega said the new workforce is more willing to change locations and careers and has different needs than past generations.
"Pay is one of them. They want a living wage and to be sure they're able to provide for their families and such," Ortega said. "We're also finding that they're much more interested in feeling like they're a part of something bigger but also interested in making sure they're a part of a community."
Ortega said his office is working on finding ways to convey the mission of public sector work to potential employees, as people are interested in learning what it means to work in government in a way that's "community betterment-oriented."
It's all about making it resonate with new employees, but making sure current employees also feel valued, Ortega said. He believes pay for performance could accomplish that.
"You have to assure the employee that their performance and pay is up to them, and not up to a subjective review of what somebody thinks they might be doing," Ortega said. "But it's not just pay for performance, it's not just about the market. It's about how we resonate with that employee, both the existing and future employee."
"An investment that has to be made"
Magnus said attracting good police officers requires spending money.
With a lengthy and extensive application process and training that takes 10 months or longer, it takes a significant amount of time to get new cops on patrol, Magnus said.
"All the things people say they want in a progressive, community-focused police department, they don't just magically exist in new police officers," Magnus said. "They take time to develop and train those skills. That's an investment that has to be made."
Magnus said Tucson is losing on its investment when officers leave for jobs elsewhere.
Sometimes TPD loses people before they even get in the door because of limitations in staffing and resources at the academy, said Deputy Chief Eric Kazmierczak.
"We're a big agency in the grand scene of police departments across the U.S., but we can only do so much," Kazmierczak said. "When we talk about hiring, we're restrained to hire and put officers into the academy three times a year."
A person could be hired by TPD in November, but with the academy not starting until mid-January, the department risks losing the hire to another, better-paying department.
"We're working really hard to recruit and train those folks. Meanwhile, we're not paying a competitive wage and as a result of that, there's really nothing that keeps you here," Magnus said.
In addition to pay, officers are also leaving because of a perceived lack of support by elected officials, Magnus said.
"When they're that far underpaid, there really doesn't seem to be much hope for the future," Magnus said. "These officers are thinking, 'It feels like the council is more responsive to letters and angry phone calls from the defund crowd. Why would I want to stay here when I can go some place I'm appreciated?'"
Magnus said there's money in the department's budget to start working toward parity immediately. There are 75 vacancies for positions in TPD that have been funded by the budget. At $47,132 per open position, that's nearly $3.5 million of available money.
"When it takes this long to fill vacancies but the vacancies are budgeted, then the question is where does that money go?," Magnus said. "Certainly some of it could go to this."
"If I don't have enough officers, I can't do it all. I'm always cautioned, 'Don't threaten, don't paint these dire pictures,'" Magnus said. "But what do I do when I get to the point that people are going to have to make tough choices with what to do with the Police Department? Sometimes being a realist is alarming."
Photos: Black Lives Matter march in Tucson July 4
BLM March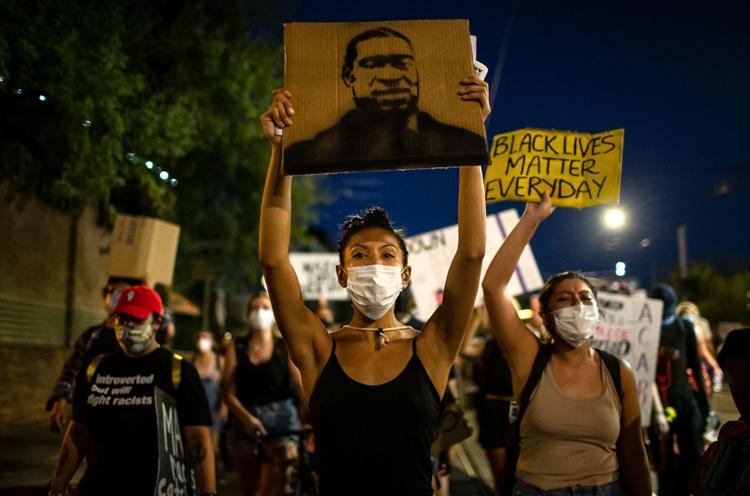 BLM March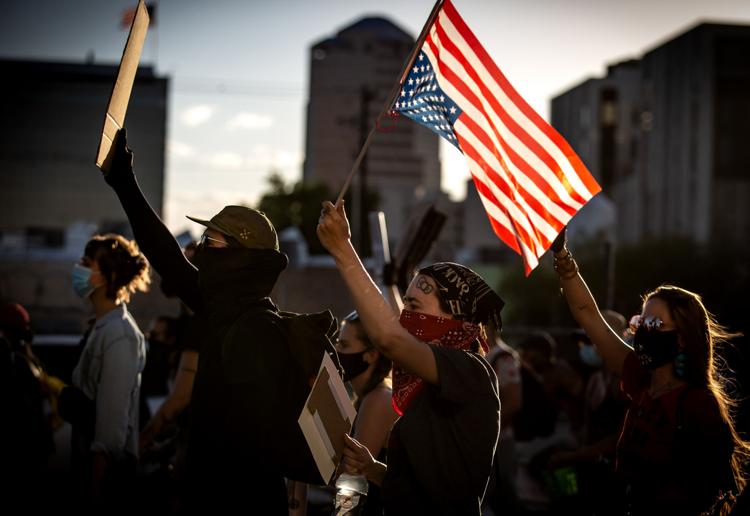 BLM March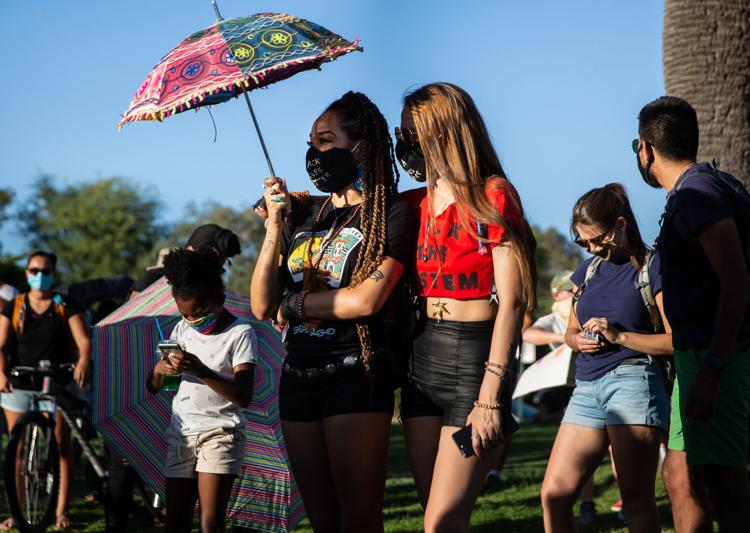 BLM March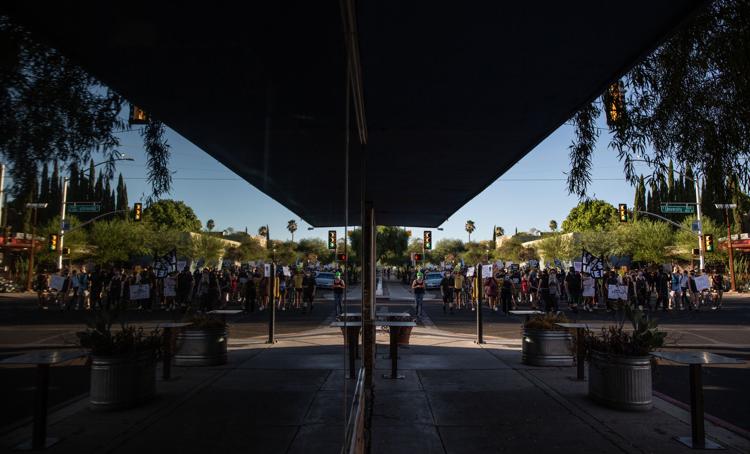 BLM March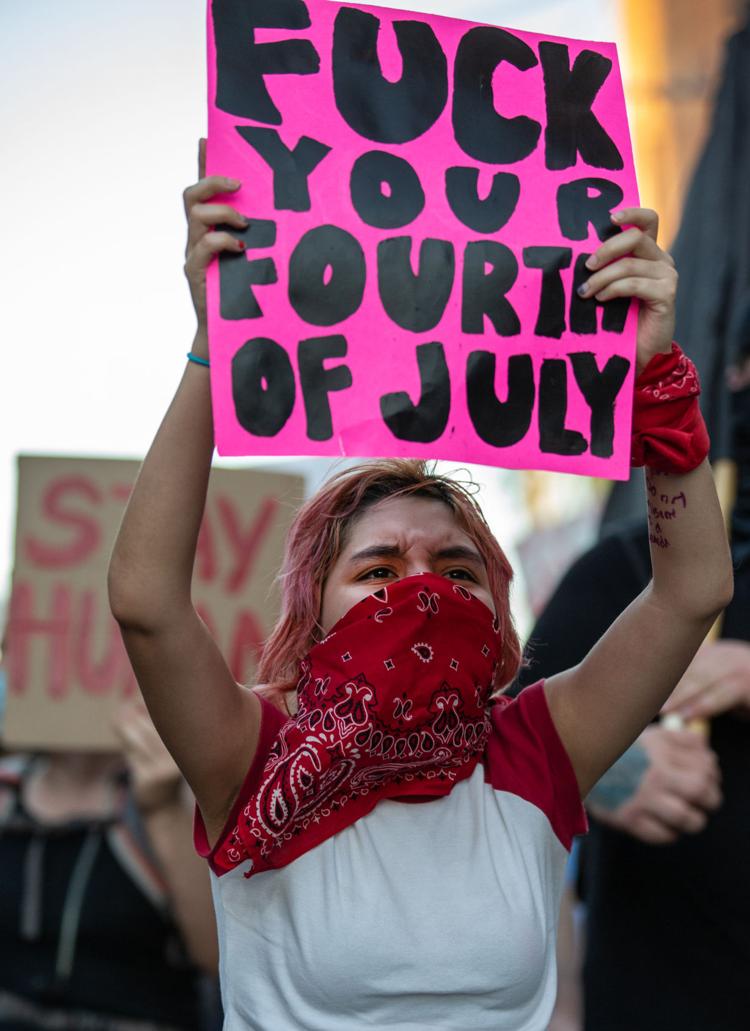 BLM March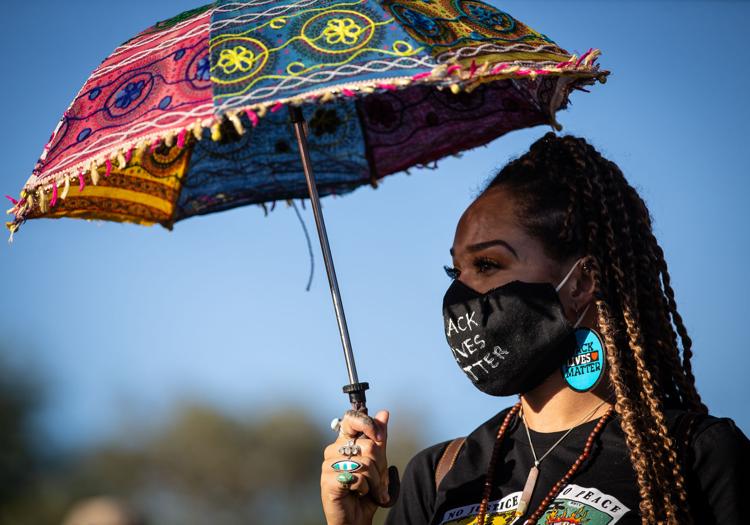 BLM March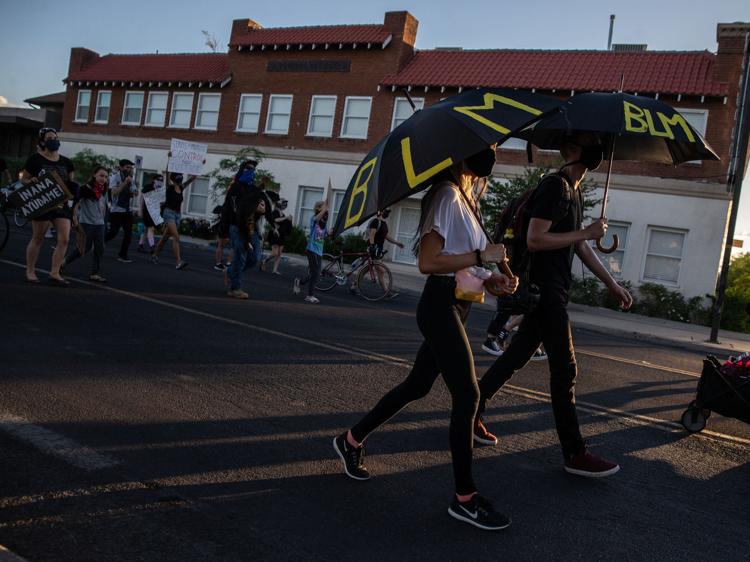 BLM March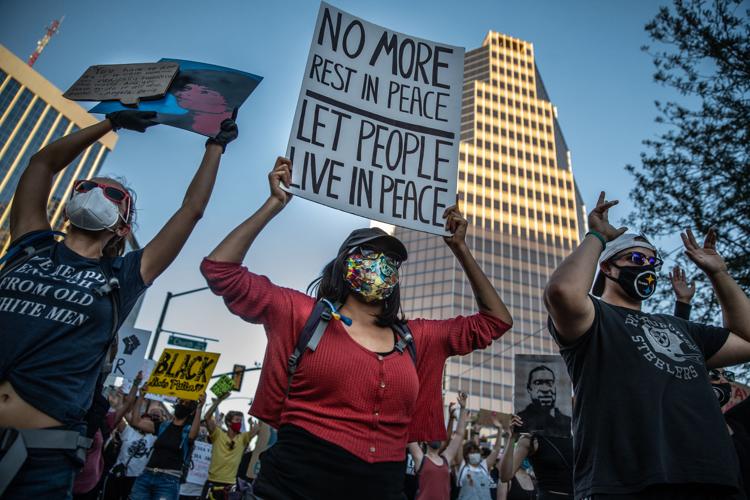 BLM March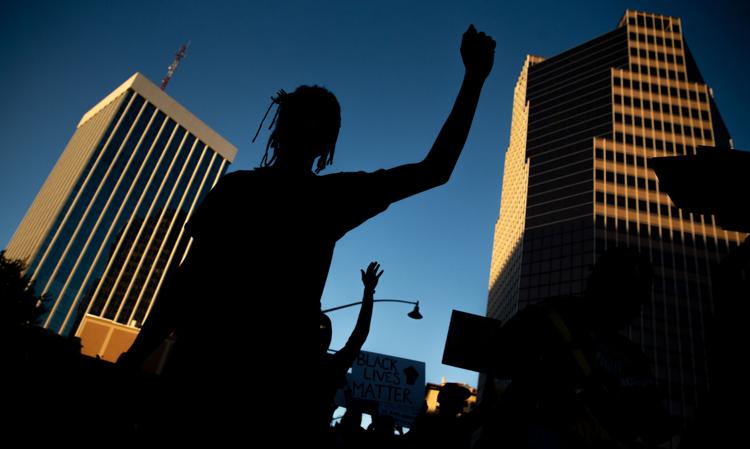 BLM March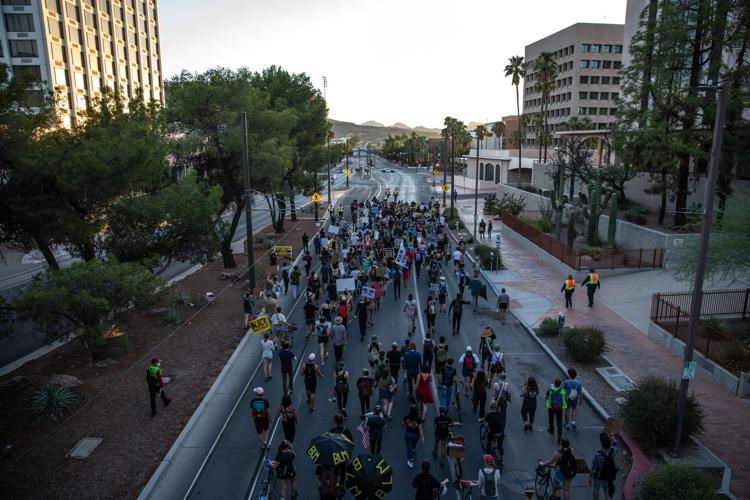 BLM March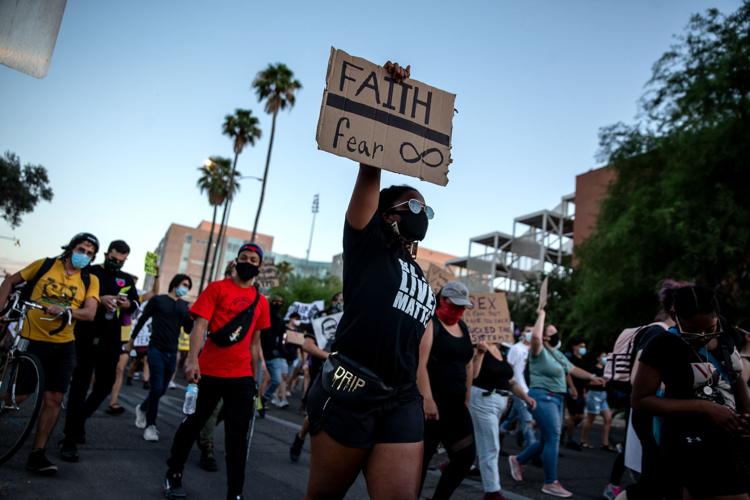 BLM March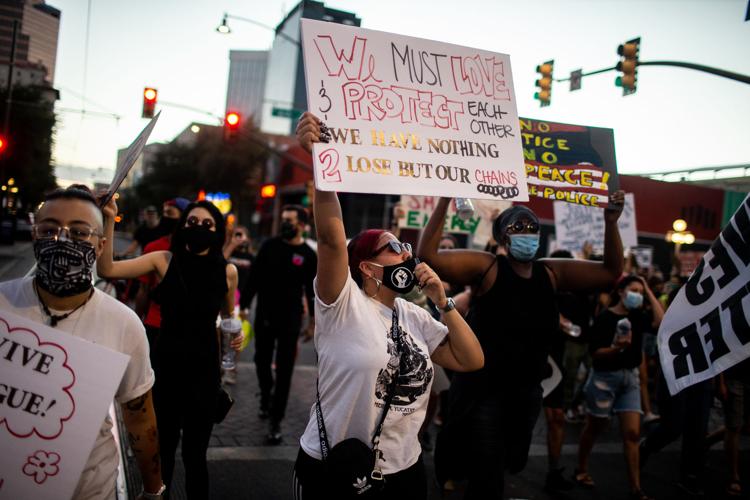 BLM March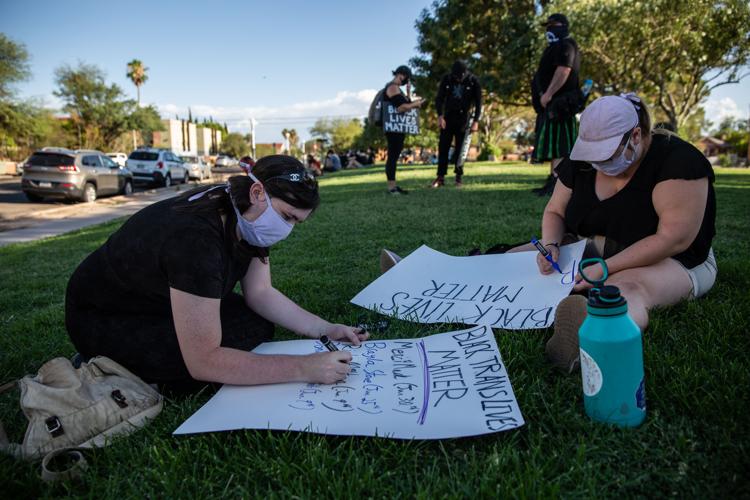 BLM March
BLM March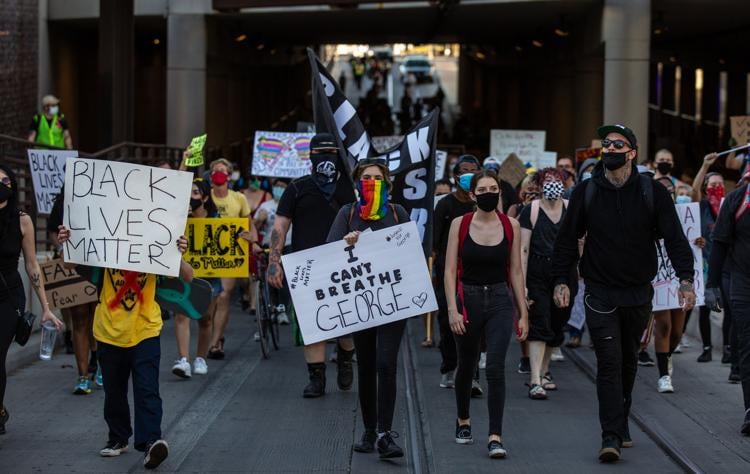 BLM March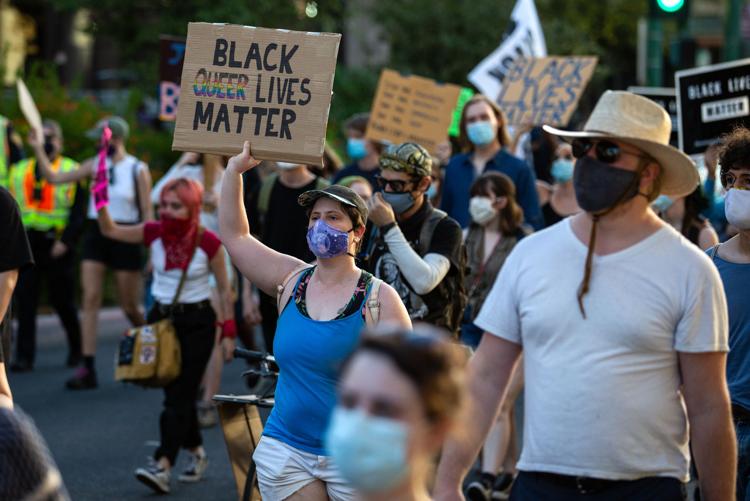 BLM March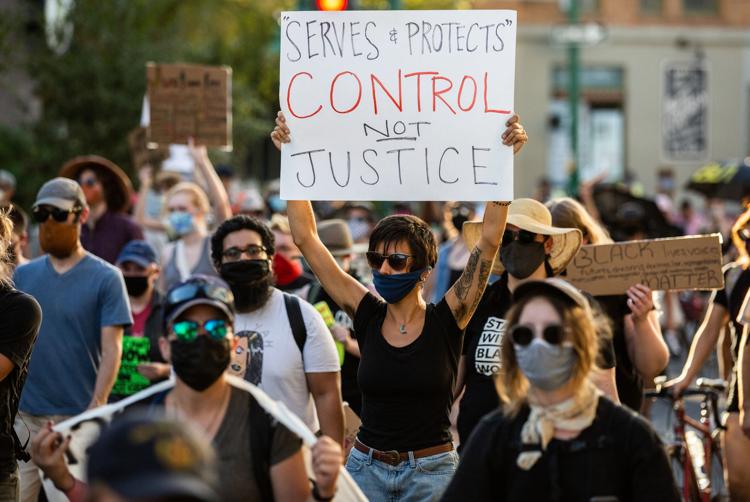 BLM March
BLM March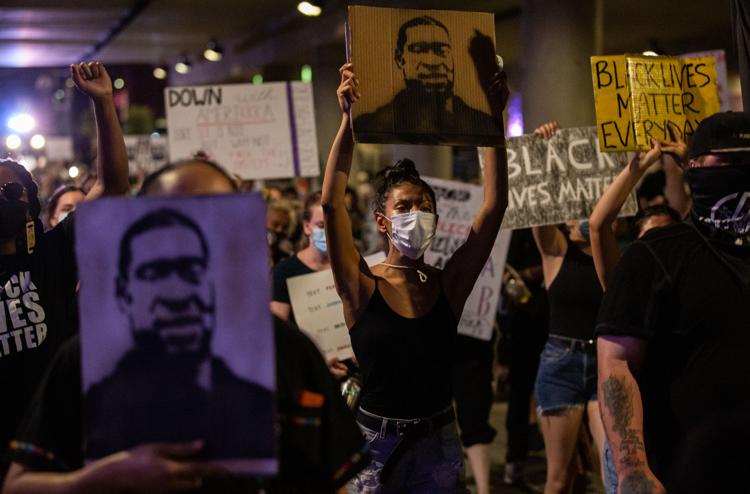 BLM March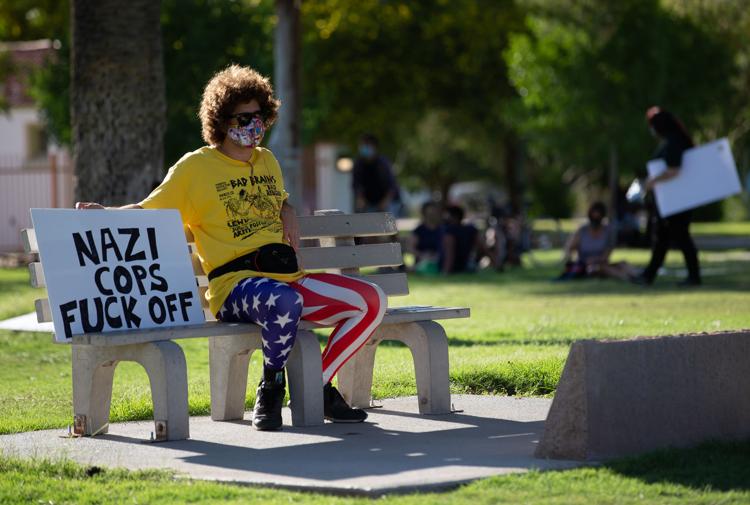 BLM March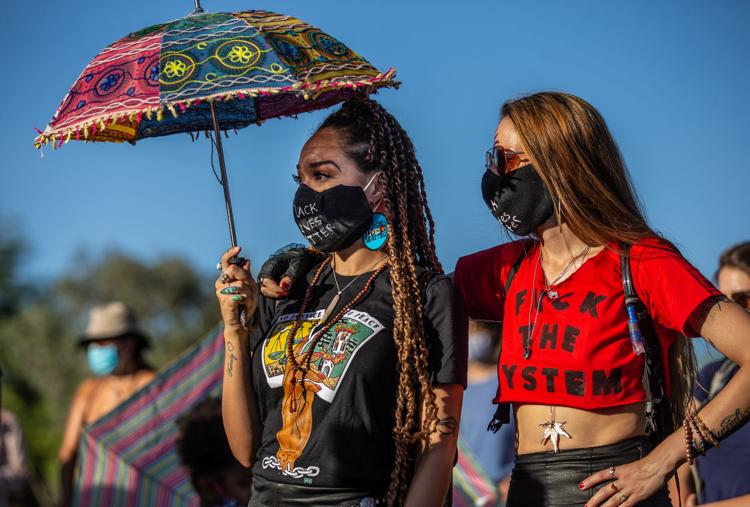 BLM March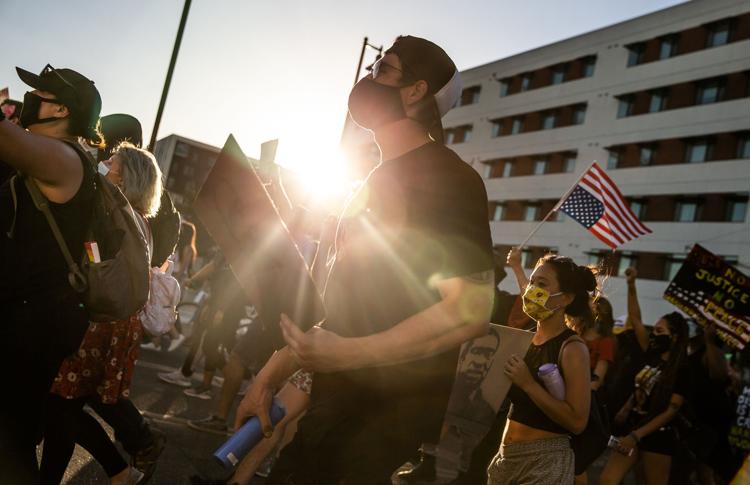 BLM March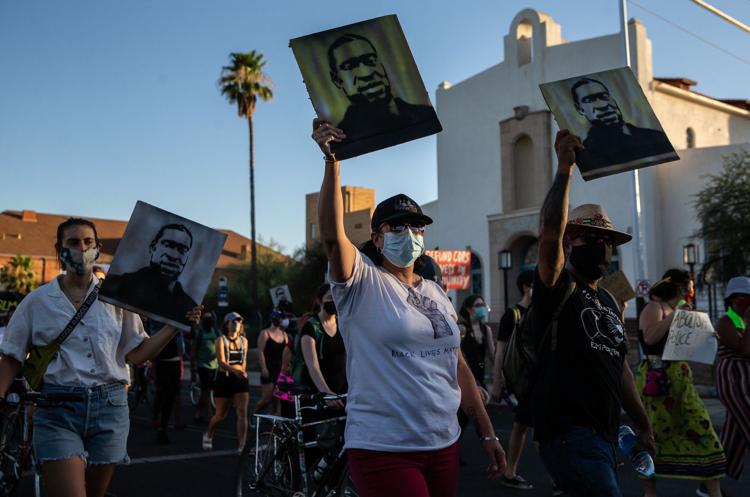 BLM March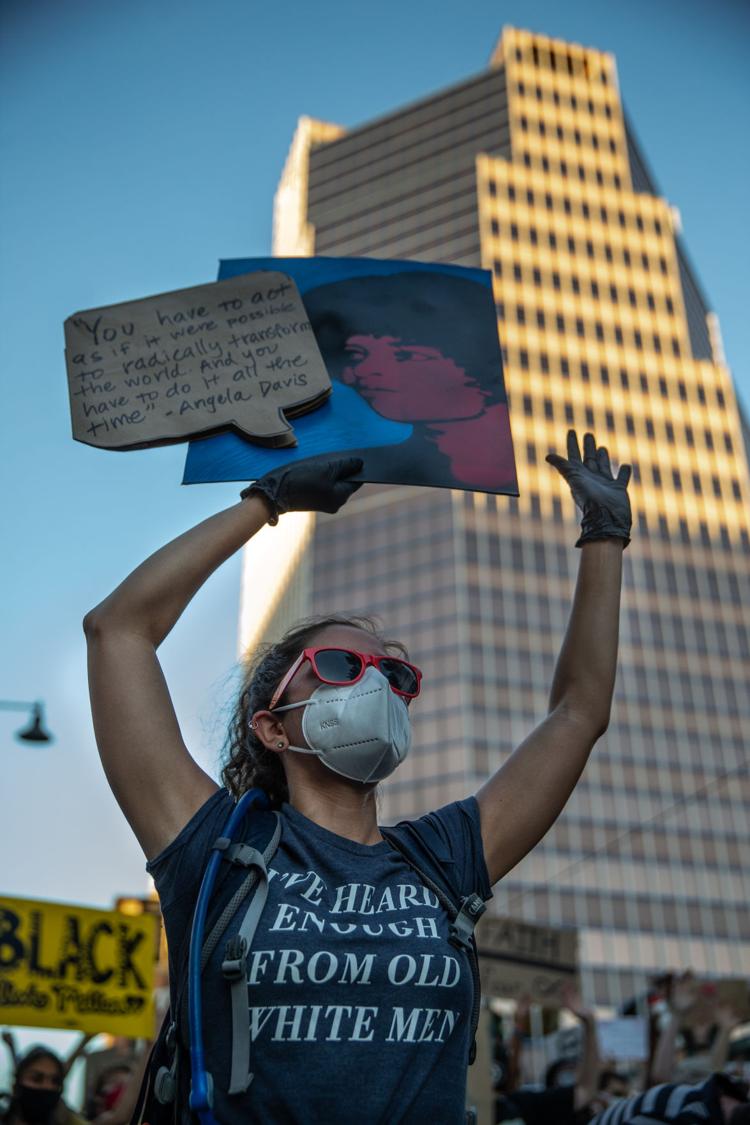 BLM March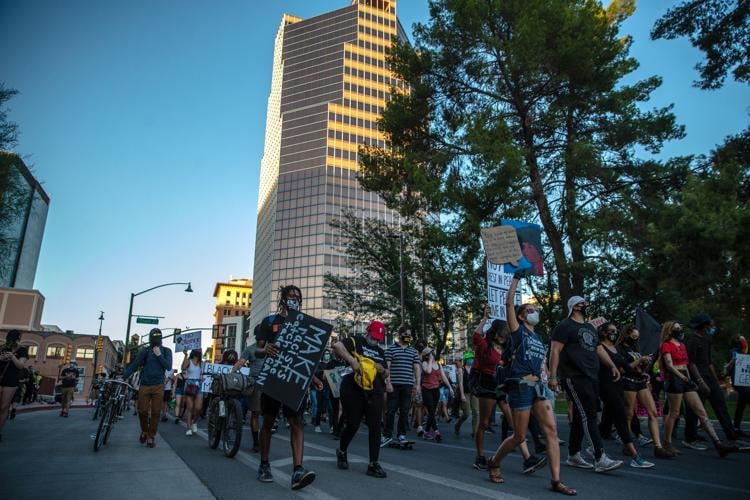 BLM March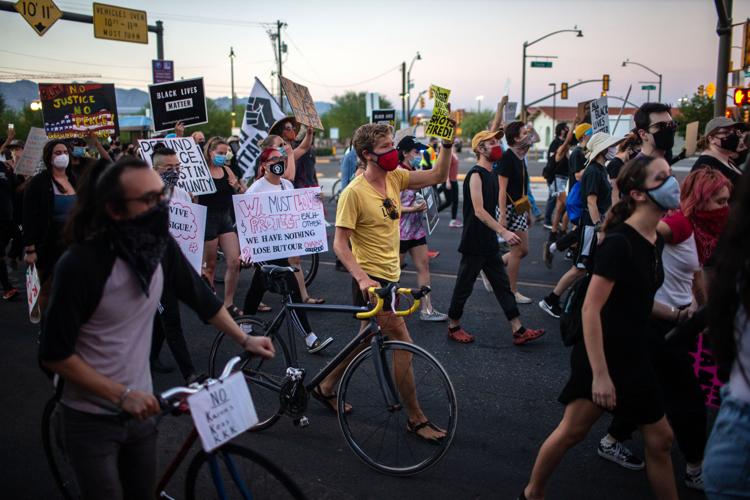 BLM March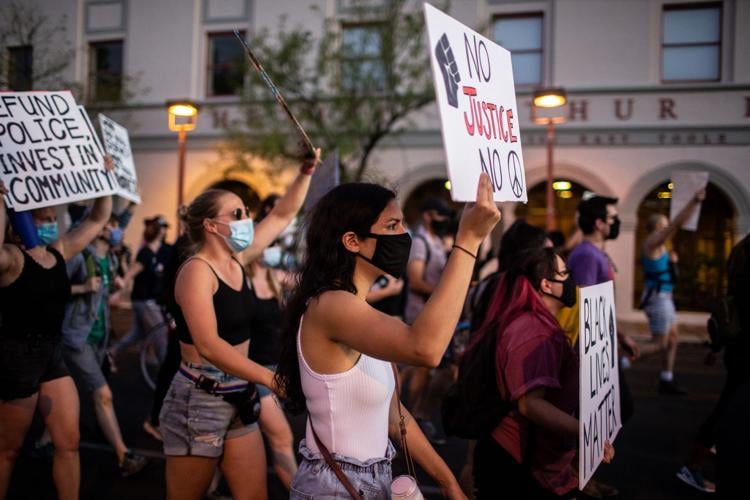 BLM March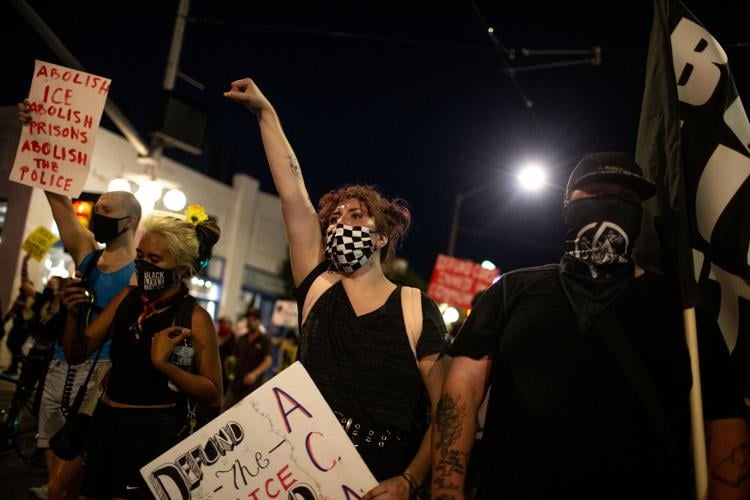 {p style="color: #000000; font-family: Verdana, Arial, Helvetica, sans-serif; font-size: 12px; line-height: 16px;"}Contact reporter Caitlin Schmidt at cschmidt@tucson.com or 573-4191. Twitter: @caitlincschmidt{p style="color: #000000; font-family: tahoma, arial, helvetica, sans-serif; font-size: 12px;"}