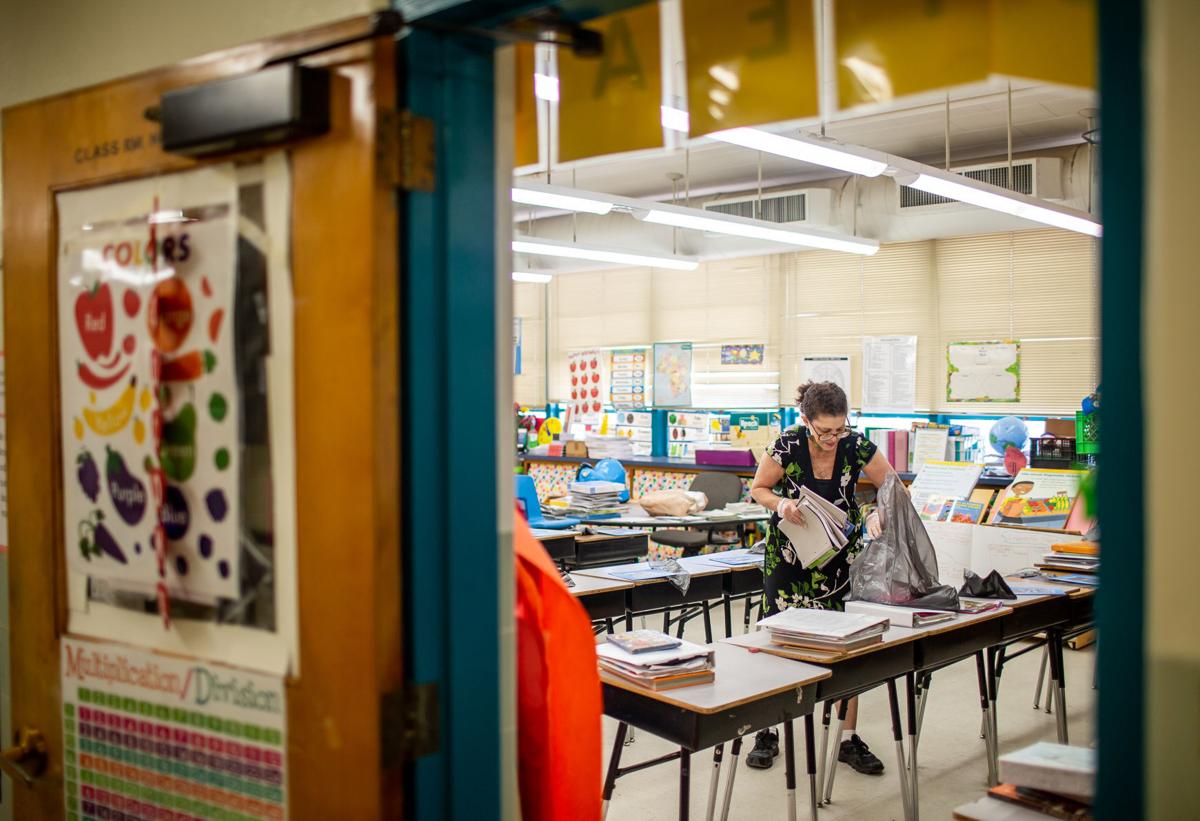 Tucson's two largest school districts will reopen schools Aug. 17, prioritizing students they deem the most at-risk — a move that could potentially put millions of their state funding in jeopardy.
Tucson Unified School District plans to accommodate small subsets of students the district deems the most vulnerable, including high-needs special education students, children in foster care, those experiencing homelessness and refugees.
"If we actually removed the structure of the classroom, the brick-and-mortar building of school and the services of food and transportation that go along with it and the access to onsite services, who amongst the TUSD overall student body would experience such a barrier that learning would practically just stop?" said TUSD Superintendent Gabriel Trujillo. "We were left with these four categories of students."
Tucson Unified School District kicked off the school year with remote instruction only Aug. 10 due to the coronavirus pandemic. The state has called for Arizona schools to offer some form of in-person supervision of children for families that want it starting Aug. 17, tying the requirement to funding.
Trujillo said the district won't turn any student away but will prioritize those categories. Families with students who need a place to go during the day but who fall outside those categories can reach out to TUSD, and their situations will be reviewed on a case-by-case basis.
Sunnyside, Tucson's second-largest school district behind TUSD, is also limiting the number and types of students who will be allowed on campus on Aug. 17.
Due to the level of need of Sunnyside's student body, of which 80% qualify for free and reduced lunch, the district will not be able to comply with safety guidelines around COVID-19 and invite all students in need back on campus on Monday, said Sunnyside Superintendent Steve Holmes.
"We will have parents who are going to want to bring their children because they need the help and support that we will not be able to service at this time, until school opens, until in-person learning," Holmes said.
Sunnyside is offering in-person space to:
K-12 families in need of internet access,
Kindergarten and first grade families struggling to access the curriculum,
Self-contained special education students whose Individualized Education Plan can only be implemented at a school,
Mainstreamed special education students for specific services that can only be implemented at a school,
Students in foster care,
Students facing housing instability,
Students currently preregistered in the district's tuition-based child=care program,
and English-language learners who are also new to the district.
The cost of care
Though the in-person services being prioritized are being offered free of charge, other families in need of child care during the school day may end up having to pay.
TUSD is partnering with the City of Tucson's KIDCO to provide low-cost child care for a limited number of families who need it at seven sites for up to $157 a month. TUSD's community schools program, a DES provider, will also be offering childcare at nine schools and early learning centers for families, which will cost $150 a week.
KIDCO has room for 210 students between kindergarten and fifth grade, and TUSD childcare has room for 310 children ages 3 to 12.
Asked why TUSD is charging parents for care during school hours on school property, Trujillo said the district isn't forcing or requiring families to pay for child care costs.
"Our Community Schools and KIDCO programs are open and available to any family that chooses to sign up and pay the fees if that is the family's preference. Though we will be prioritizing onsite services for the identified groups of academically-at-risk students ..., we will work with any family to provide onsite services on a space available basis and in full compliance with the Governor's Executive order."
Trujillo said that may mean some families may be provided free on-campus care, but it may not be at the school of their choice.
"We will turn no family away," he said.
Sunnyside does not have a comprehensive count of how many students they expect on campus or how many slots will be available, but they do have a limited number of staff.
In January, Sunnyside dealt with a budget shortfall of more than $7 million, which forced the district to cut 160 positions, including teachers, counselors, administrators, specialists and paraprofessionals who provide classroom and one-on-one support for students.
Going into this school year, the district only has two to five people available to watch students at each school, Holmes said, which means 18 to 45 students per site. With 21 schools, that would accommodate less than 1,000 of Sunnyside's 15,000 students.
They are also in talks with KIDCO, the Boys and Girls Clubs and the YMCA about providing child care for families, but it's been slow getting something off the ground, Holmes said.
"We're probably going to fill all the slots and have people on a waiting list, which is in compliance as long as we make a good-faith attempt to comply with the order," Holmes said.
COVID-19 School
In TUSD, even with just four limited categories of students, there are about 2,500 students who qualify for a free spot at one of 26 schools the district will open on Aug. 17.
The district's original COVID-19 plan called for 12 to 14 students in a classroom, but this mitigated plan aims for no more than 10.
The on-campus services aren't to be mistaken for traditional in-person learning, which Tucson Unified anticipates starting no sooner than Oct. 9 or when the Pima County Health Department recommends the reopening of schools.
Instead, educators will teach remotely while students complete online work under the supervision of a staffer.
While the number of students who will return in person on Aug. 17 is much smaller than the 10,000 students the district was estimating would come onto campus under a broader plan the governing board passed in July, the district still doesn't know exactly who will show up on Monday.
Between 3,000 and 4,000 of TUSD's more than 45,000 students have not responded to any of TUSD's communication about remote learning and how the school year will begin.
Tucson Unified is requiring all support staff — those who aren't teaching — to come onto campus on Monday to help manage the influx of students who may show up.
Sunnyside's plan will also have educators teaching kids online remotely. For students who are on campuses, the district will have a ratio of nine students to one monitor, keeping groups to no more than 10 people.
Funding in jeopardy
It is not clear if the districts will be in compliance if they stick to limiting the student populations served as the governor's latest executive order says they cannot refuse on-site services to anyone.
TUSD is considering filing for a waiver, justifying the need to limit service while securing funding.
The Arizona Department of Education will be releasing more information about the waivers this week, said spokeswoman Morgan Dick. She said from the department's perspective, the waiver is for a school community experiencing an outbreak. Given the high transmission rate in the Tucson community, it's likely that the district would meet the standard to be granted that waiver, she said.
Moving forward without knowing whether they will be in compliance with the governor's order puts school districts in a position where they could lose out on millions in funding.
Despite the Pima County Health Department's opinion that opening schools is not safe, the district is still under the constraints of the governor's executive order, said TUSD board member Bill Burke.
"We don't want to have a financial crisis on top of a pandemic crisis, and that's the dilemma for me," he said. "We're going to have to navigate these shoals so that we don't create or step into a financial crisis by failing to take actions that minimally meet the requirements."
Photos: July Motormarch 2.0 for Safe Schools in Tucson
Motormarch 2.0 for Safe Schools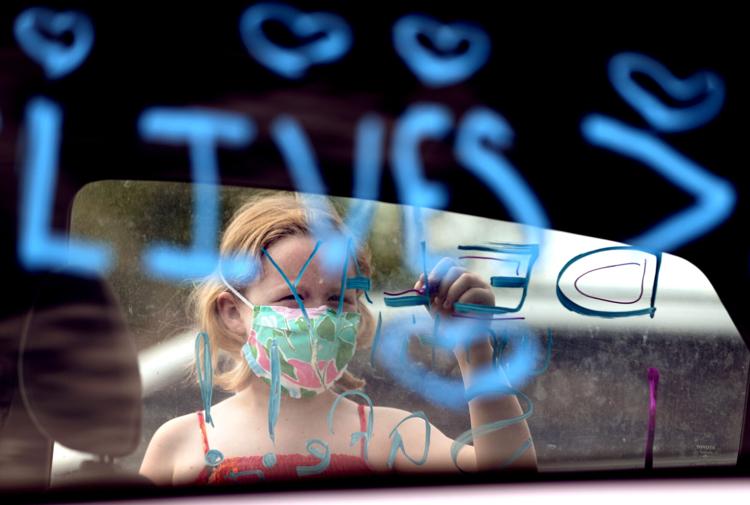 Motormarch 2.0 for Safe Schools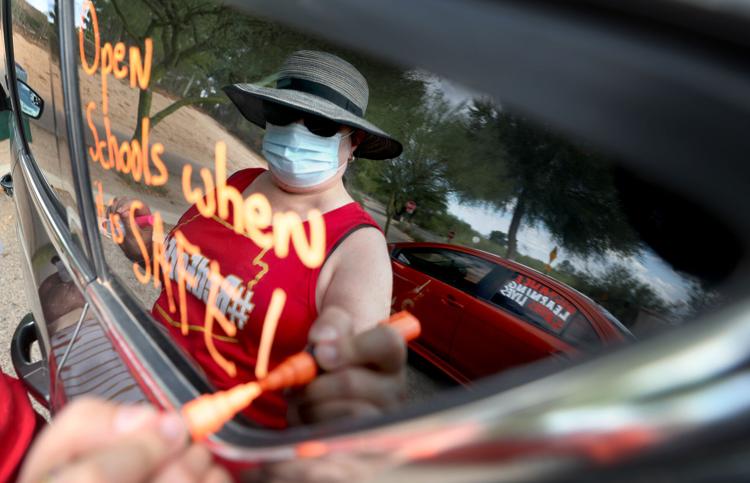 Motormarch 2.0 for Safe Schools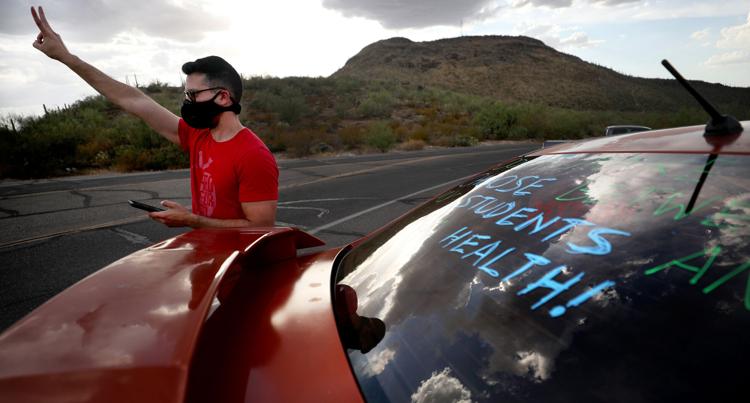 Motormarch 2.0 for Safe Schools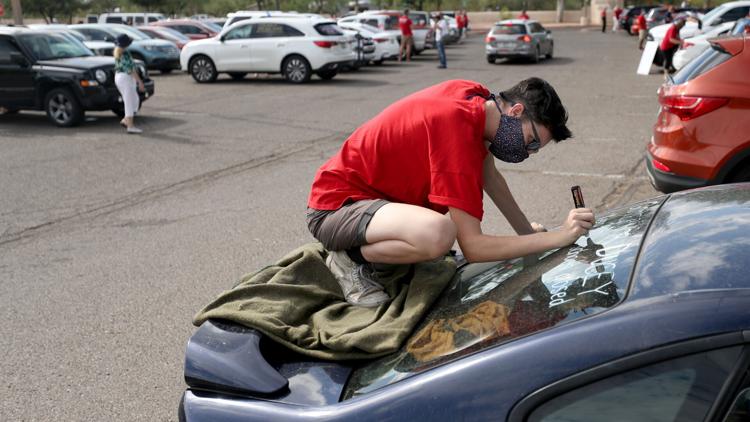 Motor March for Safe Schools
Motor March for Safe Schools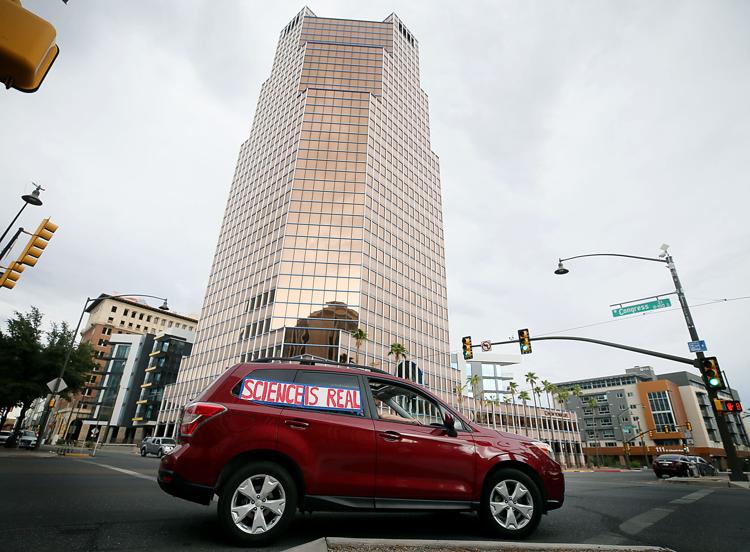 Motor March for Safe Schools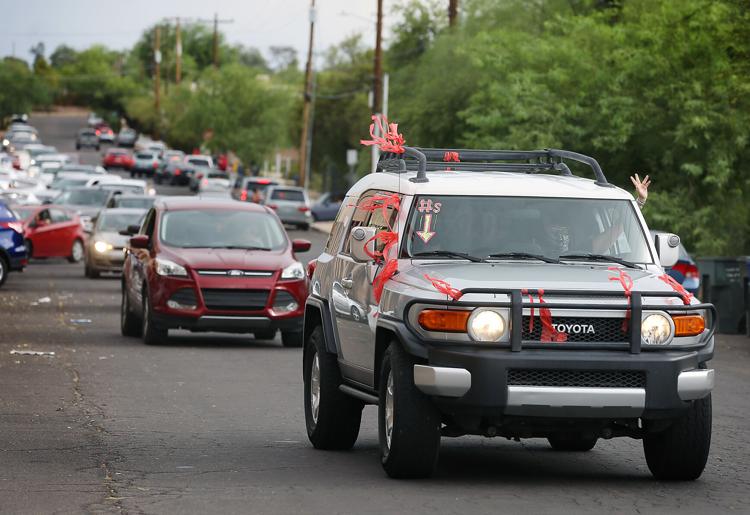 Motor March for Safe Schools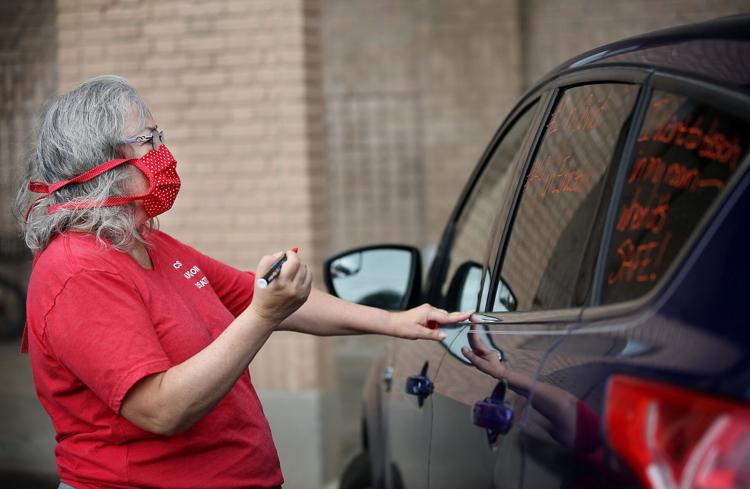 Motor March for Safe Schools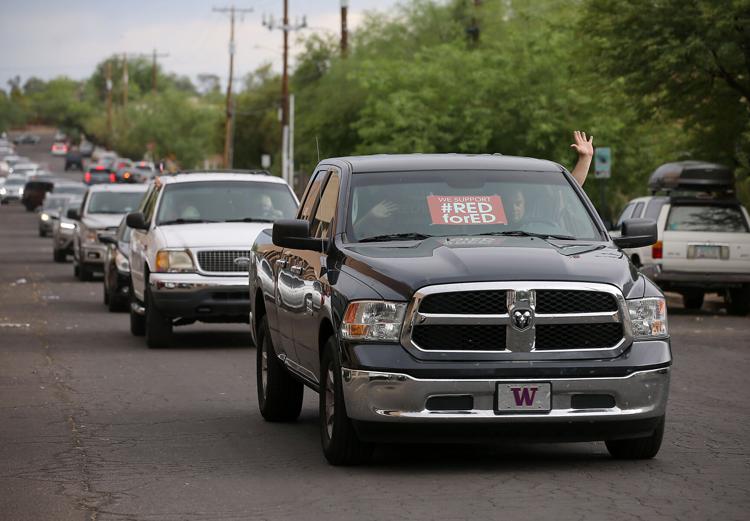 Motor March for Safe Schools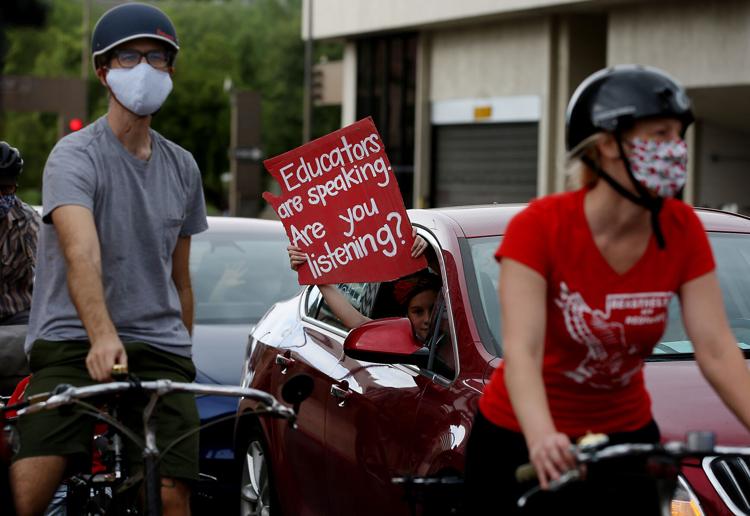 Motor March for Safe Schools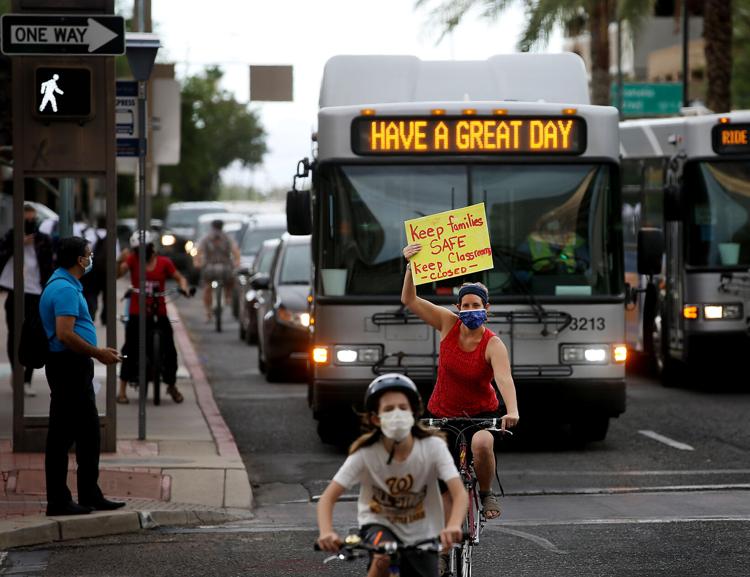 Motor March for Safe Schools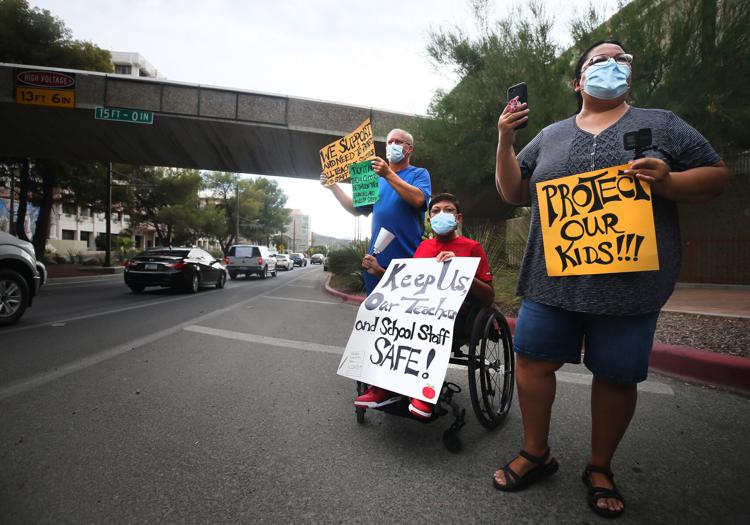 Motor March for Safe Schools
Contact reporter Danyelle Khmara at dkhmara@tucson.com or 573-4223. On Twitter: @DanyelleKhmara