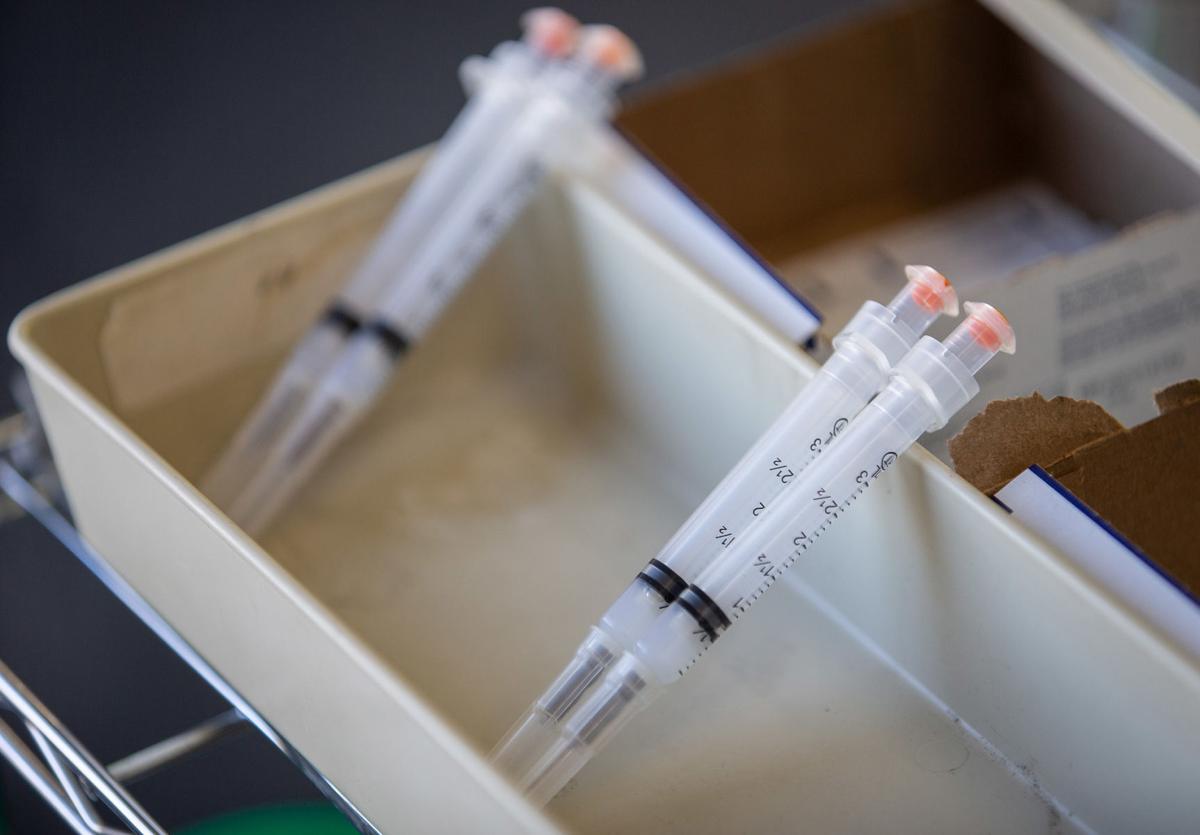 If you have yet to get your COVID-19 vaccine, you may be in luck this weekend.
The Pima County Health Department is giving away Arizona Lottery scratcher tickets worth up to $10,000 to 200 people getting their vaccine for the first time at two different locations over the holiday weekend.
On Saturday, May 29, 100 of the tickets will be given away at the Westgate Shopping Center at 1785 W. Ajo Way and 100 more will be given away on Monday, May 31, at Pima Community College's Desert Vista Campus at 5901 S. Calle Santa Cruz.
The Health Department is giving the tickets worth a variety of cash prizes to the first 100 people to get their vaccine at each location. The odds of getting a winning ticket are 1 in 4. 
Those who are 21 or older and are receiving the one-dose Johnson & Johnson vaccine or their first dose of the Pfizer or Moderna vaccines are eligible for a ticket.
The county is testing the waters of the vaccine incentive to see if the scratch-off tickets will motivate those who are hesitant about receiving a vaccine to get their shot. If the program is successful, the county may return with more vaccination events offering lottery tickets for a shot.
In a separate incentive, vaccine recipients at the Pima Air and Space Museum's FEMA mobile vaccination center can get free admission to the museum through Saturday, May 29. The site is open from 9 a.m. to 7 p.m.
"We know there are a lot of people still deciding whether to get the vaccine, or who are willing to get vaccinated if the circumstances are right," Dr. Theresa Cullen, the county Health Department director, said in a news release. "If incentives like the museum tickets or the lottery tickets help give someone that final bit of motivation to get their shot, then it makes sense to give them a try."
The University of Arizona's vaccination site will be closed throughout Memorial Day weekend and will provide only second doses beginning June 7. The state-run site will change its operating hours to 9 a.m. to 3 p.m. on Tuesday, June 1, and permanently close on June 25.
The El Pueblo Center and Tucson Convention Center will be closing their vaccination sites on Friday, May 28.
As of Thursday, nearly 43% of the total county population is fully vaccinated, according to CDC data. Of those 12 and older currently eligible to receive the shot, 49% have been vaccinated.
Nicole Ludden
Arizona Daily Star