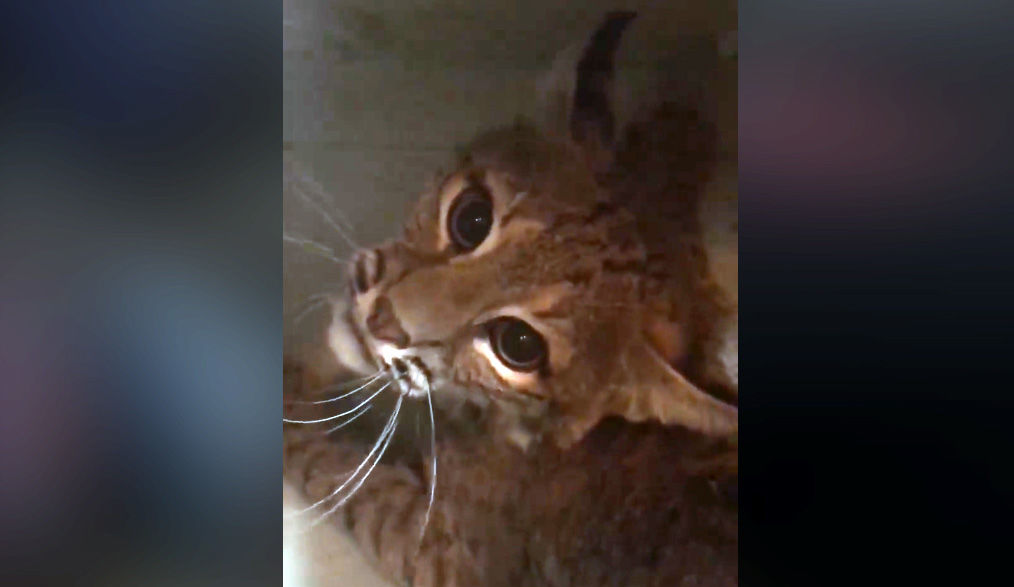 When a Picture Rocks woman heard a noise and noticed her window screen was broken on Sunday, she wasn't sure if a person broke into her home or if an animal was the culprit.
After a walk into her closet, she soon got her answer: It was a bobcat.
After receiving a call from a third party, Animal Experts, Inc., led by Marc Hammond and Jeff Carver in the Tucson area, responded to the home to help get the bobcat out.
The duo walked into the 14-foot-long closet, closed the door, and used a catch pole to get the adult bobcat out of the back corner.
No one was injured, and the bobcat was released outside of the home.
Hammond said it's not normal for bobcats to enter homes. He thinks the bobcat may have seen a lizard on the window, prompting it to crash through the screen.
She was treated and released at an urgent care facility.
It's illegal to intentionally feed wildlife in Pima County. The woman's case is under investigation with the Game and Fish Department. 
The department is offering a reward of up to $1,500 for information leading to an arrest in the killing. The Arizona chapter of Safari Club International is offering an additional reward of up to $500.
Two young javelinas were found unharmed at the scene and were taken to the Tucson Wildlife Center.
Contact reporter Gloria Knott at gknott@tucson.com or 573-4235. On Twitter: @gloriaeknott