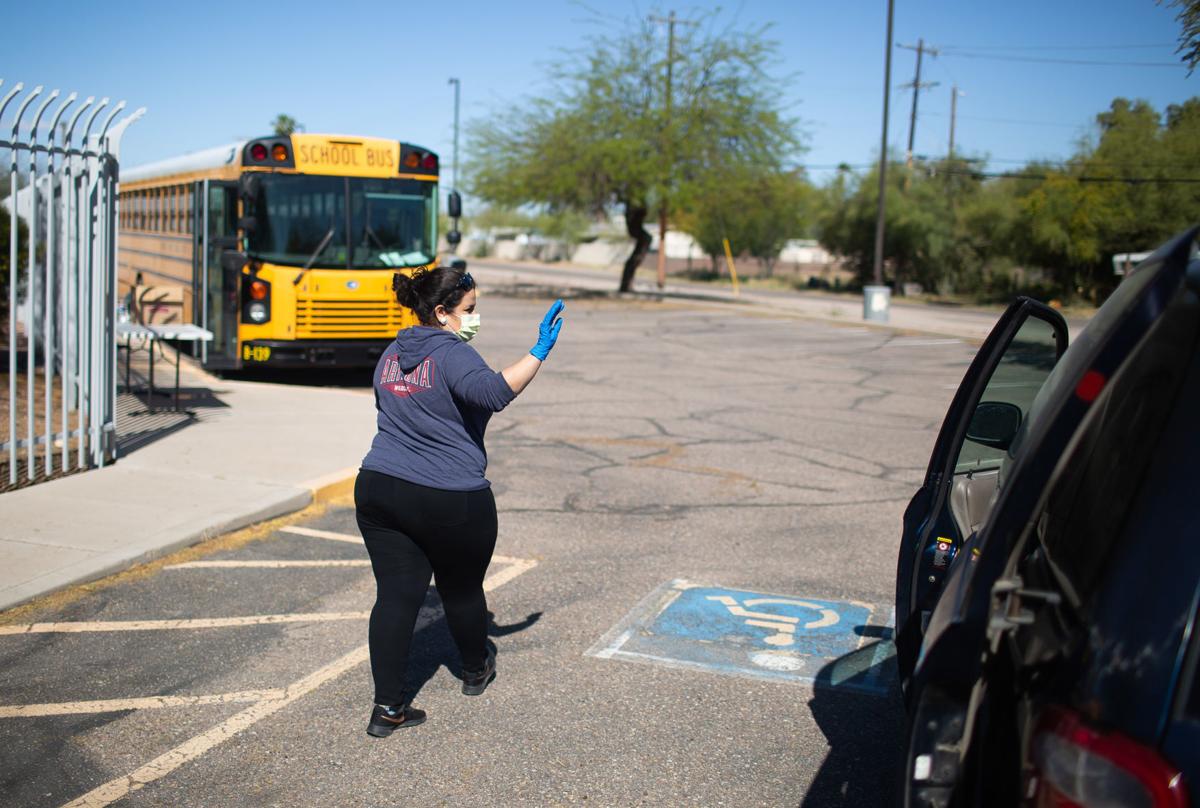 The following is the opinion and analysis of the writer:
If you had a choice, would you prefer to live through this pandemic, or the Spanish Influenza pandemic in 1918-19?
Most of us would likely pick today's COVID-19 pandemic because we have the saving grace of our online world. Schools, doctors, grocery and other stores, restaurants, and businesses have all been adapting to this pandemic by doing their work online as much as possible.
But for far too many Tucsonans it might as well be 1918. These are the many adults and children who have been left behind because they don't have the devices, the WiFi access, the internet availability, and/or the knowledge to be able to work or learn digitally.
For example, in several of the elementary schools where Literacy Connects and others offer programs, the vast majority of children do not have access to digital learning.
In fact, some schools have as few as 20% of their students with digital access. Only about 35% of Literacy Connects adult learners have online access.
And what about the many older adults, children and families who receive vital counseling and support services via telemedicine from Casa de los Niños, Child and Family Resources, The Haven and many others?
Or others trying to access safety advisories, apply for emergency services, or merely find information on program and government office closures?
If these families have limited or no access, then it is that much harder to connect with them. A cellphone (generally with limited minutes) only goes so far.
During the months to come, our community is going to continue to rely on online access for job applications and interviews, telehealth, and accessing basic services. Once again, those living in poverty will be left behind.
As Arizona begins to slowly return to "normal," we would like to suggest that our community works to create a better normal than the one we have left behind.
Let's work toward digital equity so that we all have the same opportunities to learn, work and take care of our personal needs online.
We are heartened to learn that the Arizona Broadband Stakeholders Network has created a statewide COVID-19 Digital Access Task Force.
Locally, the #WeAreAmphi Coalition has developed a creative short-term strategy that could address digital access and food needs during this pandemic.
They are suggesting that food trucks could be incentivized to provide geo-based internet access, like internet cafes, in specific locations at set times. In addition to internet, the food trucks could be used as mobile farmers markets, grocery or food bank distribution centers, and/or mobile meal services. Several school districts are providing WiFi hot spots trough school buses parked in various neighborhoods.
In this troubled time, it is good news that there are so many caring people from all walks of life with varied expertise who are creatively meeting some of the needs created or magnified by the pandemic.
As nonprofit leaders in Tucson, we know that all of the Tucsonans our organizations serve will realize increased opportunities due to these efforts.
We are committed to doing all that we can to move toward a new normal that includes digital equity. What other strategies not yet envisioned are there?
We invite you, the Tucson community, to join us. It will require all of us to educate ourselves about the needs and then to advocate, donate and/or volunteer to move our community to become a place of opportunity that ensures digital access for all.
This is a submission from 18 nonprofit CEOs in Tucson: Betty Stauffer, Literacy Connects; Beth Morrison, Our Family Services; Susie Huhn, Casa de los Niños; Eric Schindler Ph.D., Child & Family Resources; Liz Baker-Bowman, Southern Arizona Research, Science and Engineering Foundation; Lynn Davis, Sonoran Glass School; W. Mark Clark, Pima Council on Aging; Margaret Higgins, The Haven; Peggy Hutchison, Primavera; Patti Caldwell, Southern Arizona AIDS Foundation (interim); Mike Peel, Local First Arizona; Lynn Hellwig, The Hearth Foundation; Bryan Howard, Planned Parenthood Arizona; Debbie Wagner, Boys and Girls Clubs of Tucson; Kristen Garcia-Hernandez, Girl Scouts of Southern Arizona; Ciara Garcia, Social Venture Partners; Jenny Volpe, Make Way for Books; Ed Mercurio-Sakwa, Emerge Center Against Domestic Abuse.
Catch the latest in Opinion
Get opinion pieces, letters and editorials sent directly to your inbox weekly!