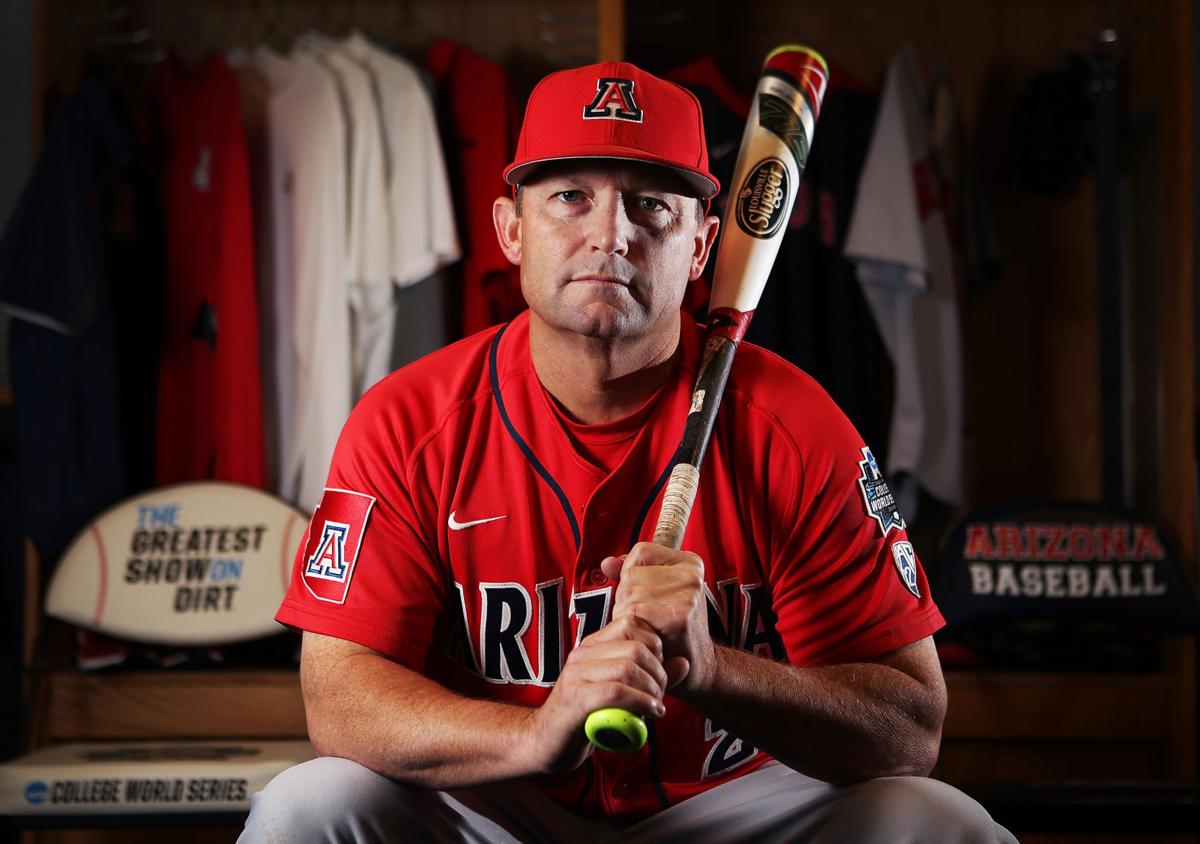 Arizona and new athletic director Dave Heeke showed just how serious they are about sustaining a successful baseball program Tuesday.
The school and Heeke announced a five-year contract extension for Wildcats coach Jay Johnson that will run through the 2022 season.
The contract increases Johnson's base salary to $500,000 per year, a raise of $165,000. Johnson's contract, which has been agreed to but remains subject to final approval by the Arizona Board of Regents, also includes performance bonuses and 50,000 units in a master limited partnership that will vest at the end of the deal. The retention plan is similar to deals put in place between an anonymous UA donor and football coach Rich Rodriguez and men's basketball coach Sean Miller. The 50,000 units were worth $1.2 million as of Tuesday.
"Jay Johnson has done a tremendous job as our head baseball coach, and we are committed to having him in Tucson for a long time," Heeke said in a news release. "Jay's combination of program vision, preparation, leadership, in-game coaching and ability to recruit have made him one of the most sought coaches in college baseball, and we're ecstatic he'll remain a Wildcat.
"It's important that we continue to invest in our baseball program, from ongoing improvements at Hi Corbett Field to competitive coaches' salaries and retaining Jay Johnson is a great way to start."
Johnson, 40, led Arizona to the College World Series finals in 2016, his first season as UA coach. Pac-12 coaches had picked the Wildcats to finish ninth in the conference. They came within one hit of winning the national championship.
Arizona returned to the postseason in 2017, reaching the NCAA Tournament in back-to-back seasons for the first time since 2011-12. The Wildcats participated in the Lubbock Regional but did not advance.
Johnson has compiled an 87-45 record at UA. Twelve Wildcats have been selected in the MLB draft the past two years, 10 have earned All-Pac-12 honors and seven have received All-America recognition.
Tuesday's announcement should give UA officials some assurance that Johnson will stay. The coach was linked to the University of Texas opening at the end of the 2016 season and was mentioned as a candidate at both South Carolina and Alabama. The Crimson Tide's athletic director, Greg Byrne, hired Johnson at the UA in 2015.
"I am honored to be the coach at Arizona because this is a special place," Johnson said in a statement. "I'm thankful that President (Robert C.) Robbins, our AD Dave Heeke and our university community have the trust in me to lead this program.
"Their support, along with the wonderful support of our fans, will help us continue to make Arizona baseball something the Wildcat family can be proud of."
Johnson's contract extension mirrors that of softball coach Mike Candrea, whose new deal was announced Monday. Candrea will make a $345,000 base salary and 50,000 units in the partnership as part of an extension that runs through 2022.