NEW YORK — Agreeing with federal prosecutors that Sean Miller's actions are irrelevant to the upcoming college basketball bribery trial, a federal judge ruled Friday that the UA coach will not have to testify.
Miller and LSU coach Will Wade had been subpoenaed for a trial scheduled to begin Monday in the U.S. District Court's Southern District of New York, involving would-be agent Christian Dawkins and Adidas rep Merl Code over four federal bribery and conspiracy charges.
Federal prosecutors say the two men on trial paid college assistant coaches, including the University of Arizona's Book Richardson, in exchange for promises to steer their players to Dawkins and Code for professional representation.
However, Dawkins' attorney, Michigan-based Steve Haney, argued that there was valid reason for evidence and testimony from Miller.
Haney told U.S. District Court Judge Edgardo Ramos that the government is aware of evidence that "establishes very clearly that Sean Miller is paying players in Arizona," and that Miller and Wade "are engaged in systematic cheating at the highest level."
Arizona athletic director Dave Heeke could not be reached for comment, and his assistant said he would not be making a statement Friday. An effort to reach UA President Robert C. Robbins for comment was also unsuccessful. A message left for Miller's attorney, Steve Thompson of Chicago, was not returned.
Miller, who has not been charged with any crimes, has repeatedly declined comment about the investigation and trials. He said more than a year ago that he has "never knowingly violated NCAA rules while serving as head coach of this great program."
"I have never paid a recruit or prospect or their family representative to come to Arizona. I never have and I never will," Miller said on March 1, 2018. "I have never arranged or directed payment or improper benefits to a recruit or prospect or family or representative and I never will."
Miller said that someone "suggested" paying a player one time, and he did not agree to it. Miller did not name the player.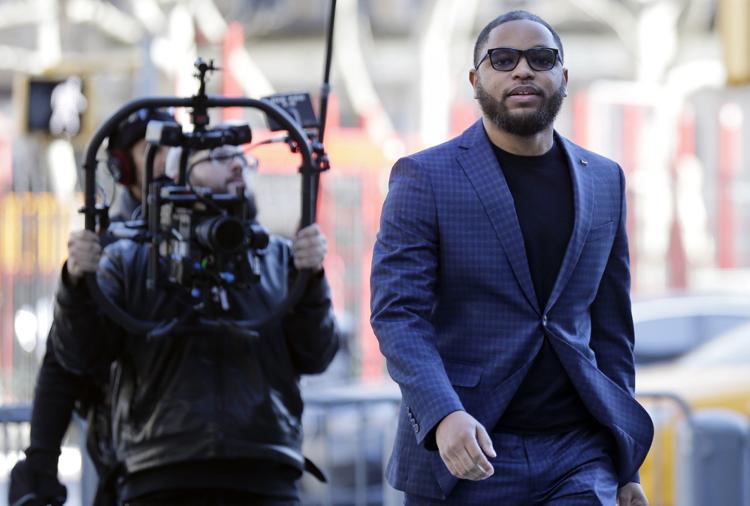 In a pretrial motion filed last week, prosecutors said defense attorneys intended to ask the subpoenaed coaches "about their involvement in NCAA rule-breaking by paying student-athletes." Prosecutors argued it would be irrelevant to do so and an attempt to unfairly garner sympathy from the jury.
ESPN reported in February 2018 that Miller discussed paying former UA star Deandre Ayton $100,000, a report Miller vehemently denied. Yahoo Sports reported in March this year that there is an FBI wiretap in which Wade spoke to Dawkins about making a "strong-ass offer" to a middleman for a recruit.
Wade was suspended shortly after the report was published, and missed the NCAA Tournament. He was reinstated Sunday after meeting with LSU officials and denying wrongdoing.
Defense attorneys filed three documents before the pretrial conference arguing that testimony from the uncharged coaches, in addition to audio evidence and recovered text messages, was necessary to show the state of mind Dawkins was operating under when he was accused of bribing assistant coaches.
Defense attorneys said they wanted to play less than an hour of audio records and show a "small number" of text messages, collected by the FBI, that provide context to the actions of Code and Dawkins.
Haney argued in court Friday that because of Miller's alleged willingness to pay players, he has more influence over players than his assistants, and therefore evidence and/or testimony from him would be relevant. Richardson was initially charged with accepting $20,000 in bribes from Dawkins and his partner, Munish Sood.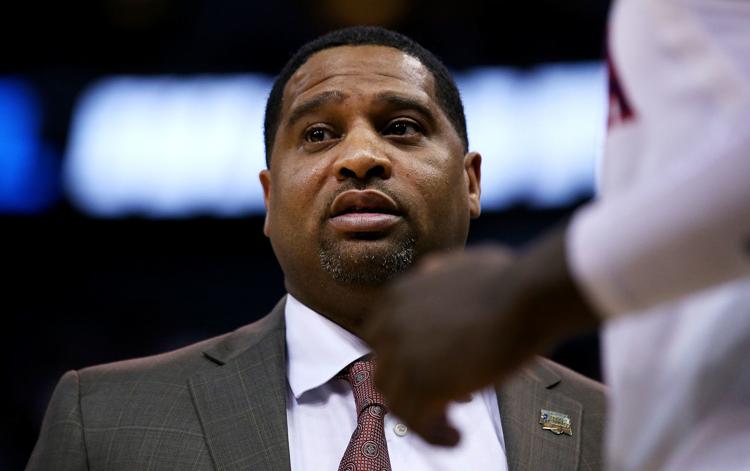 Haney said Miller and Dawkins had a "very close relationship," mentioning a phone call between them in which they discussed "the future No. 1 pick in the NBA draft," that could show context to Dawkins' intent. Arizona's Deandre Ayton was the top selection in last summer's draft.
While Haney spoke of Miller's potential influence, Ramos — the federal judge — interrupted.
"I'm sorry. I want to stop you for a second," he said. "So you have information tending to establish that a head coach was paying his players?"
Haney: "That is correct, this particular head coach, at Arizona, yes."
Ramos: "And did your client have knowledge of that?"
Haney: "He did. He had knowledge of it."
Haney: "Yes, he did. And not only did he have knowledge of that, but my point is, if anyone had influence" it was the head coach.
Haney later argued that influence is why it was relevant to his desire to call witnesses such as Miller. But assistant U.S. attorney Eli Mark subsequently argued that there might be a lot of people influencing a player.
"The question here is really whether the defendant bribed certain people who had influence over that decision," Mark said. "Book Richardson is one. There is no allegation here in this case that the defendant bribed, for instance, Sean Miller, the head coach at Arizona."
Mark compared it to a drug dealer having a relationship with two different distributors, but deciding to only supply one distributor. In that case, he said, the conduct of the other distributor is not necessarily relevant.
"So I think largely this goes outside, meaning it becomes irrelevant," Mark said. "And the fact that Mr. Haney is talking about two coaches engaging in systemic cheating, I think, sort of goes to the broader concern of what he is looking to do. This sort of opens the door into all sorts of other extraneous issues that are outside the scope of the sort of core issues here, which is whether the defendant did or did not engage in a conspiracy to commit bribery with these particular coaches."
Ramos agreed to grant the prosecutors' motion to keep Miller and Wade from testifying, but said the motions "are subject to being revisited depending on how the evidence at the trial plays out."
After the pretrial conference, Haney offered reporters few additional details on what he will produce, saying "you'll have to be here to hear the evidence."
Jury selection begins Monday; the trial is expected to last two weeks. Miller and Wade are not scheduled to testify, but Code's attorney, Andrew Mathias, said there are "some assistant coaches" on his witness list. He would not say who.
Richardson's attorney, Louisiana-based Craig Mordock, said Friday he had not had any conversations about the former UA assistant possibly being called as a witness. Richardson pleaded guilty to one bribery charge as part of a plea agreement reached in January and is scheduled to be sentenced on May 30.