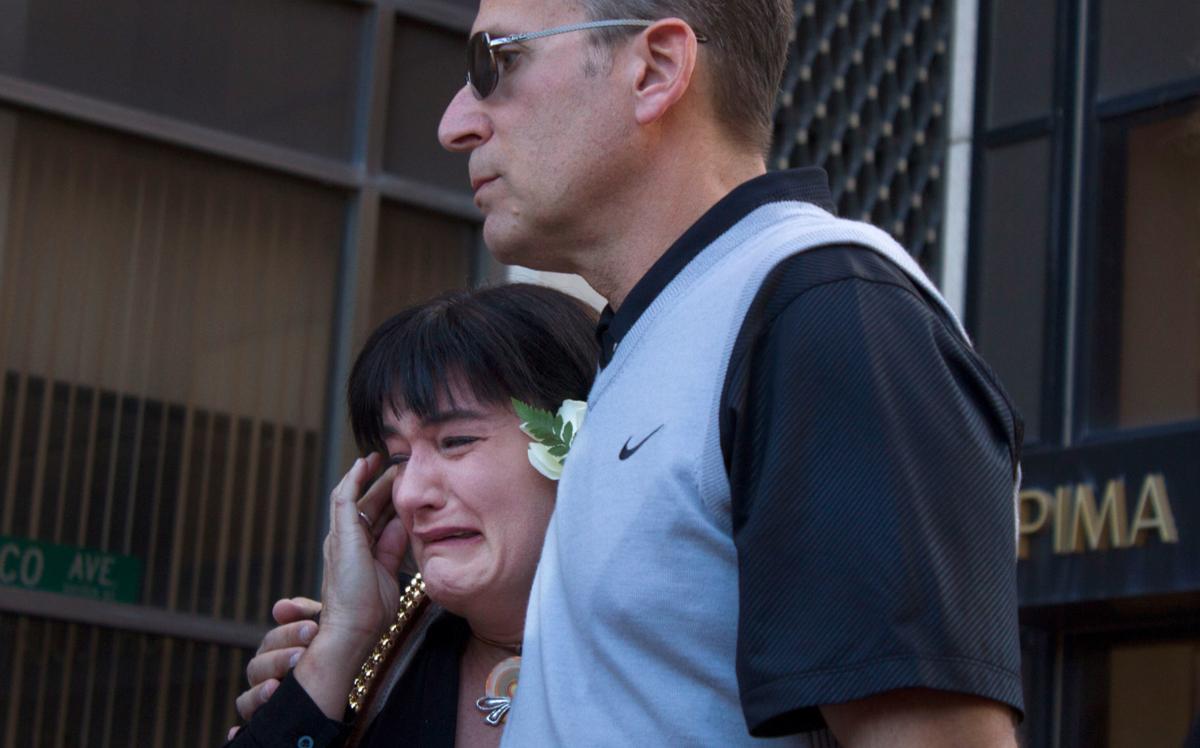 Oro Valley officials have filed criminal fraud charges against a couple who accused former Arizona Wildcats player and assistant coach Josh Pastner of sexual assault.
Court records show Ron Bell was charged on Friday with providing false information to law enforcement and facilitation of a fraud scheme practice. Two days before the latest charges were filed against Bell, an arrest warrant was issued against his fiancée, Jennifer Pendley.
The legal fight between the couple and Pastner, now Georgia Tech's head men's basketball coach, dates back to January 2018.
Pastner first filed a lawsuit against Bell and Pendley, saying the pair had engaged in an unsuccessful months-long blackmail campaign.
Bell and Pendley then countersued Pastner, saying the coach sexually assaulted Pendley in 2016 in a Houston hotel room.
In March, Bell was charged with seven misdemeanor counts related to the ongoing legal fight — one charge of solicitation of a fraud scheme practice, two charges of attempted tampering with a witness, two charges of solicitation of influencing a witness, and two counts of using an electronic device to intimidate or threaten Pendley. Officials say he also encouraged Pendley to file a false report accusing Paster of sexual assault, according to a two-page complaint signed by assistant town prosecutor Troy Simon. That day, Pendley was charged with three misdemeanors related to her alleged involvement in the scheme.
Later that month, Bell filed a lawsuit against the Arizona Daily Star and a reporter claiming "false statements" were made in news reports about the litigation.
Pastner has not been charged with any crime, and an independent investigation paid for by Georgia Tech last year cleared the coach of the sexual misconduct allegations.
The sexual assault allegations were further cast into doubt when a key witness in Bell and Pendley's civil case against Pastner recanted.
Security guard Christopher Meegan said the couple offered him a portion of any future settlement they might receive if he agreed to say that he saw Pastner assault Pendley following a game. Meegan recently said in a deposition that he never witnessed any assault.
Neither attorney listed for Bell returned calls seeking comment. Pendley's attorney recently quit; it's unclear if she has hired a new one.
The couple's original attorney quit last summer, saying Bell and Pendley could have exaggerated or fabricated evidence in their case.