Reeling UCLA will head into the Pac-12 season with a new coach.
Bilo Rated Sports appeared to first cite a source saying a buyout had been negotiated, while Bruin Report Online said negotiations went on throughout Sunday before an agreement was reached Sunday evening.
Bruins Nation said Alford was due about $4.5 million if he was fired now or in the spring, though UCLA will have to find and pay for an interim head coach.
The move has obvious significance for Arizona, which competes directly with UCLA on the recruiting trail as well as in the Pac-12. The Bruins have landed two former UA commits in recent seasons, T.J. Leaf and Shareef O'Neal, while also landing other UA targets such Jaylen Hands, David Singleton and Jonah Bolden.
UCLA was picked to finish second in the Pac-12, behind Oregon and ahead of Washington and Arizona. The Bruins are 7-6 entering conference play, starting Thursday at home against Stanford.
Alford was 124-63 over five-plus seasons with the Bruins. 
Read Greg Hansen's top 100 sports figures here:
100. Adin Hill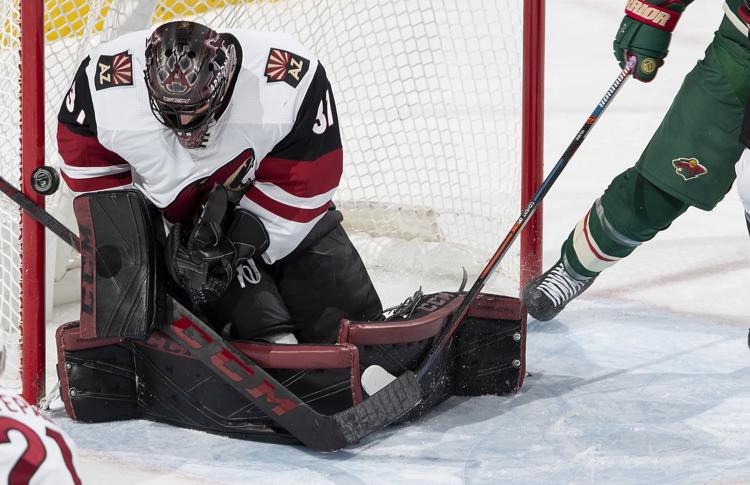 As the Tucson Roadrunners won the Pacific Division, Hill, a goalie, was ranked No. 5 in the American Hockey League goalie statistics, and has shuttled between Tucson and the NHL's Arizona Coyotes this season.
99. Zak Mohamed and Sam Lossou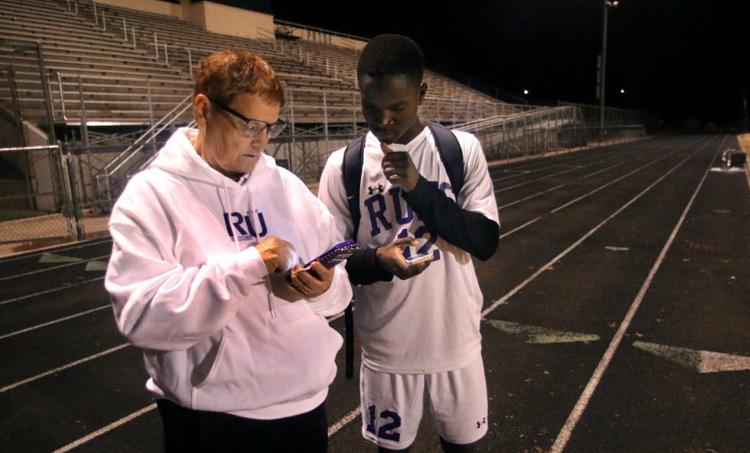 Rincon's dominating soccer twosome combined to score 35 goals in a 13-4-2 season, and this year had 22 goals combined after a 10-2 start.
98. Breezy Hayward and Kaitlyn Anderson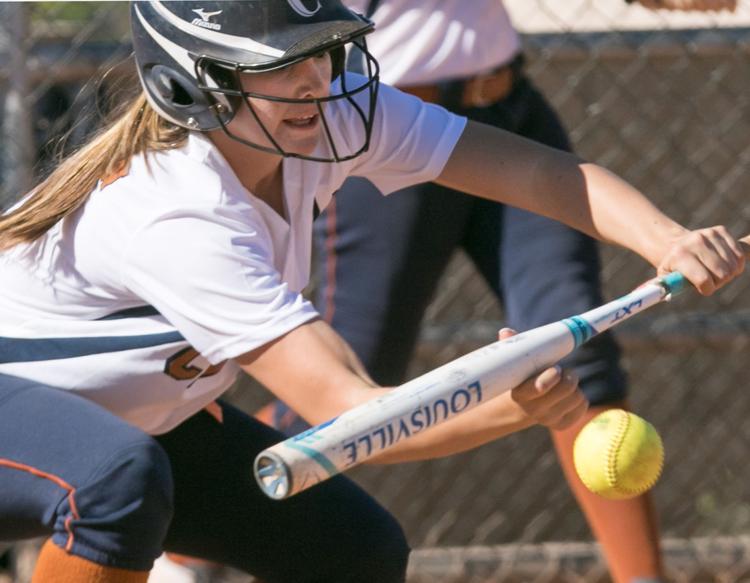 As Cienega High School rolled to another state softball championship, Hayward, a freshman with 54 RBI and a .513 batting average, and Anderson, a senior with a .467 batting average and 11 home runs, led the way.
97. Devyn Cross
In her junior year at Arizona, the middle blocker was selected to the AVCA All-America honorable mention team.
96. Addison Mort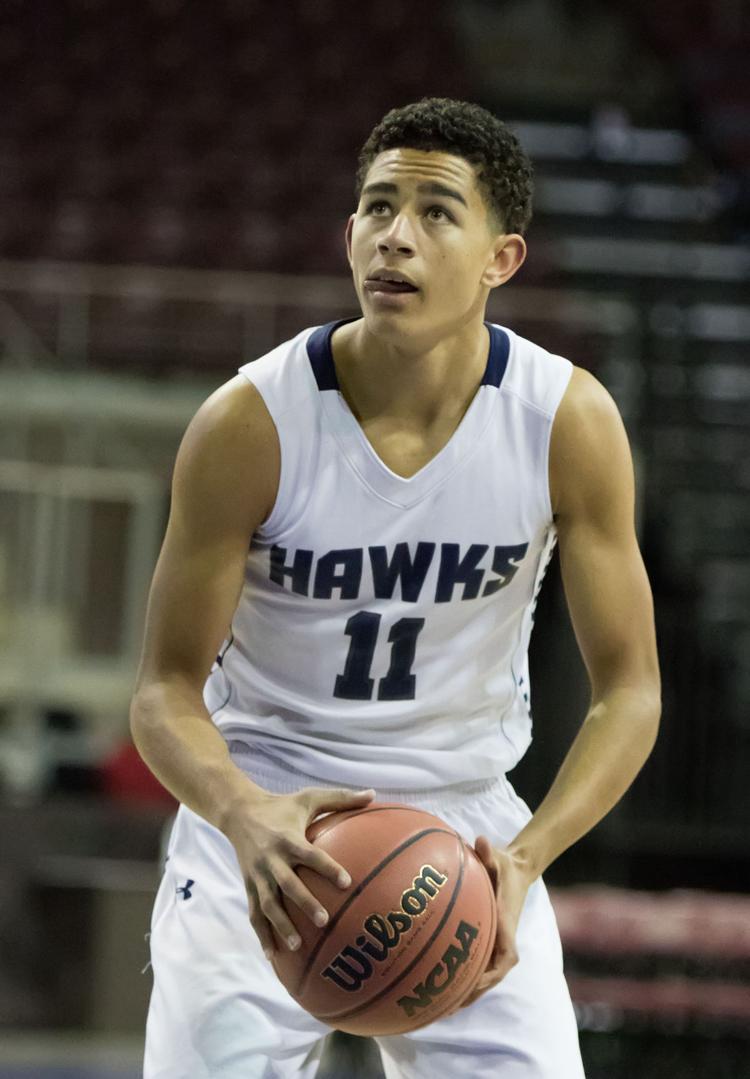 As The Gregory School rolled to the state boys basketball championship, going 27-4 in Class 1A, Mort averaged 26 points and eight rebounds a game.
95. Alex Lopez and Jordan Lopez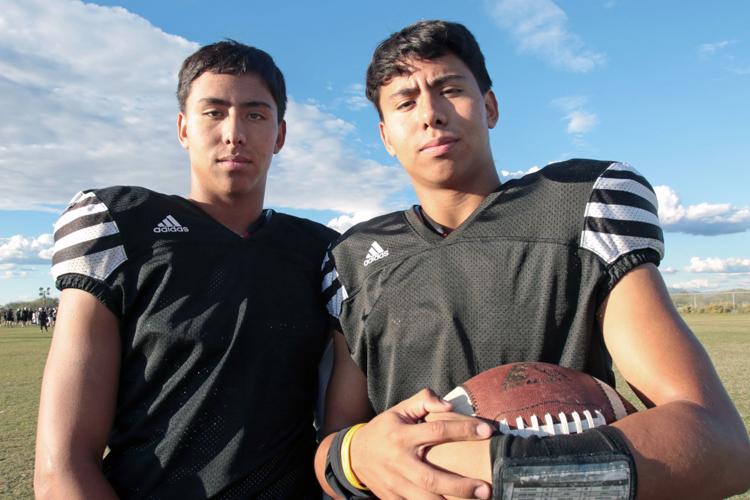 The Walden Grove High School twins combined for 4,509 yards from scrimmage in an 8-3 season; Alex, the quarterback, passed for 2,655 yards and 29 touchdowns and rushed for 624 more. Jordan, a junior receiver, caught 54 passes for 1,230 yards and 12 touchdowns.
94. Kalista Kakou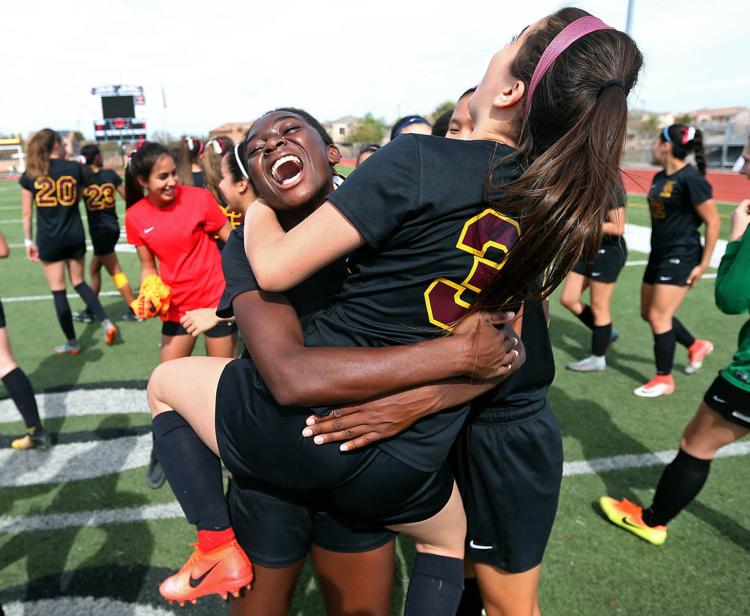 One of the state's leading high school soccer players, Kakou helped Salpointe win the 2018 Class 4A state championship and then signed to play collegiately at Eastern Washington.
93. Cole Altherr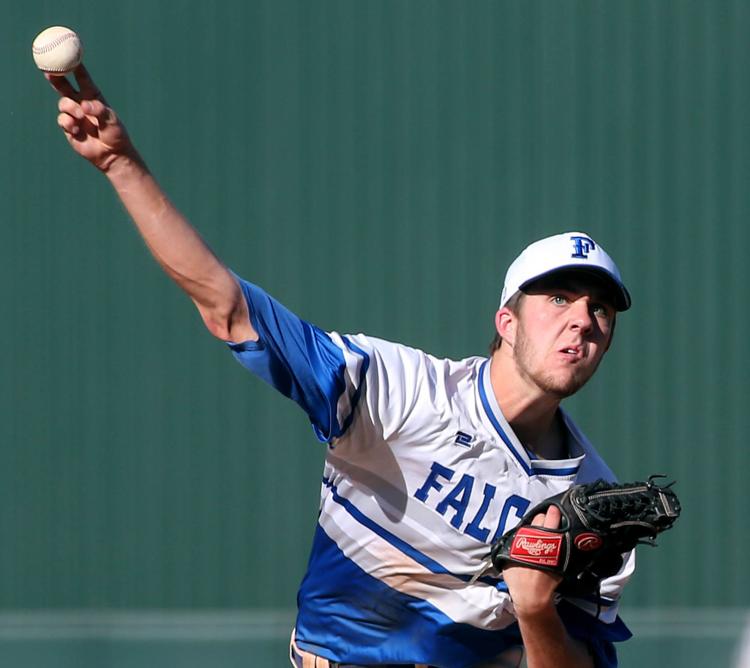 Altherr was a top two-way player for Catalina Foothills High School's baseball team, hitting .348 with 15 extra-base hits and going 5-1 as a pitcher.
92. Nils Roth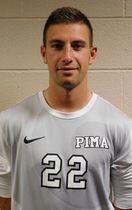 Pima College's freshman goalkeeper led the NJCAA in goals-against average as the Aztecs won the men's soccer national title.
91. Kylee Martin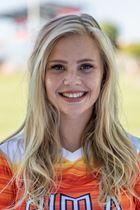 Pima College's standout soccer player, a Sahuaro High School grad, was a first-team All-ACCAC selection.
90. Matt Grevers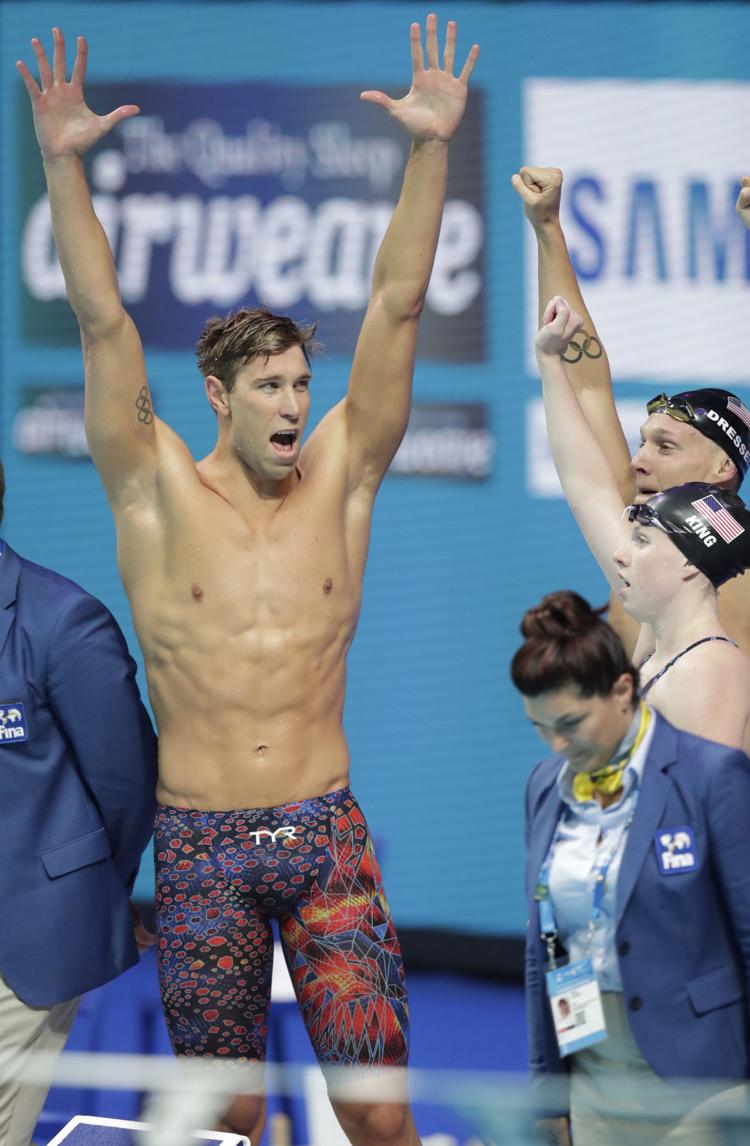 The four-time Olympic swimming gold medalist, a volunteer coach on the UA swimming staff, finished second in the 100 backstroke at the USA finals.
89. Carlie Scupin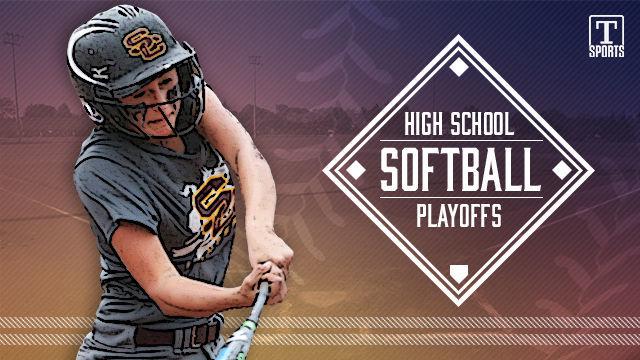 In her first two seasons at Tucson High, Scupin, a first baseman, has hit 24 home runs; her sophomore softball season was her best, producing a .619 batting average.
88. Mackenzie McRee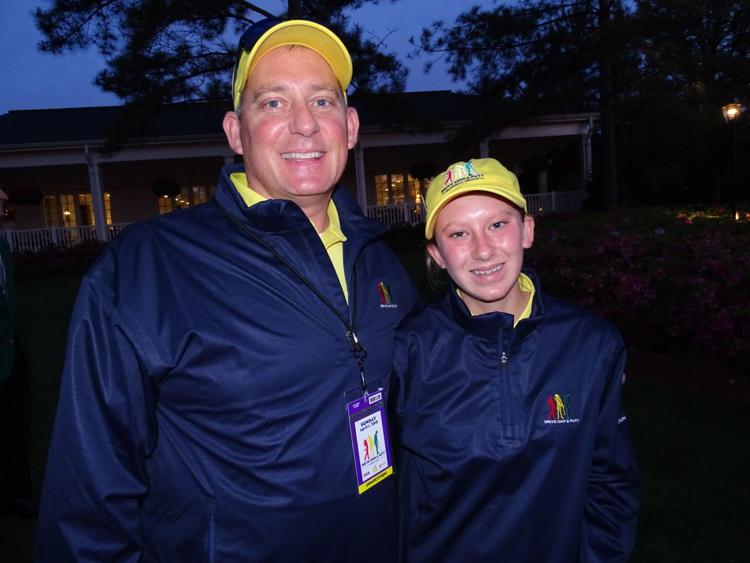 Not only did the freshman golfer from Salpointe Catholic qualify to compete in the Drive, Chip and Putt competition on the week of the Masters, she won the state Division II girls golf title.
87. Rashaad Henderson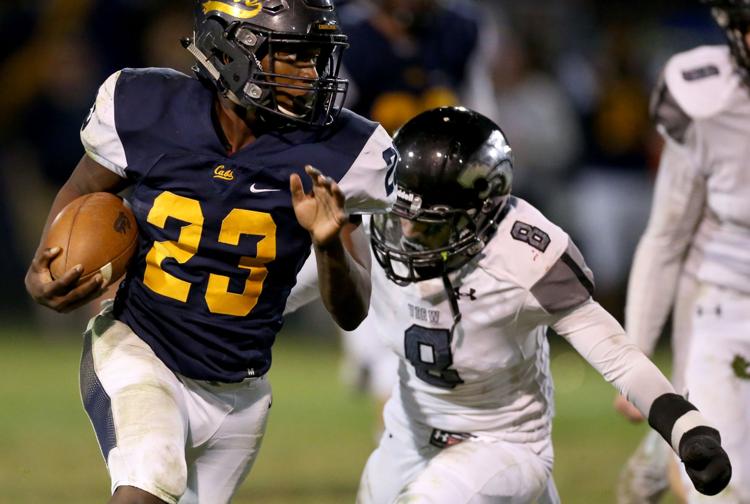 Flowing Wells' senior running back gained 1,366 yards, scored 23 touchdowns and made 43 tackles for Mark Brunenkant's 8-3 Caballeros.
86. Abram Carrasco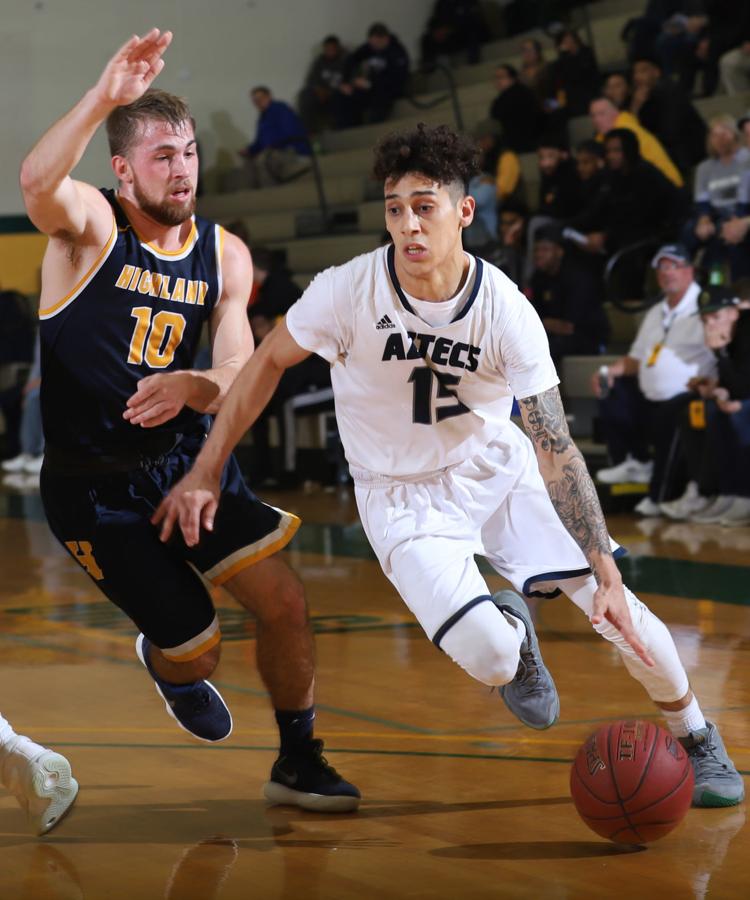 The Cholla High School grad averaged 16.6 points per game on Pima College's national basketball runnerup team, and is now leading the team with a 20.1 points-per-game average this season.
85. Greg Wenneborg and Chad Harrison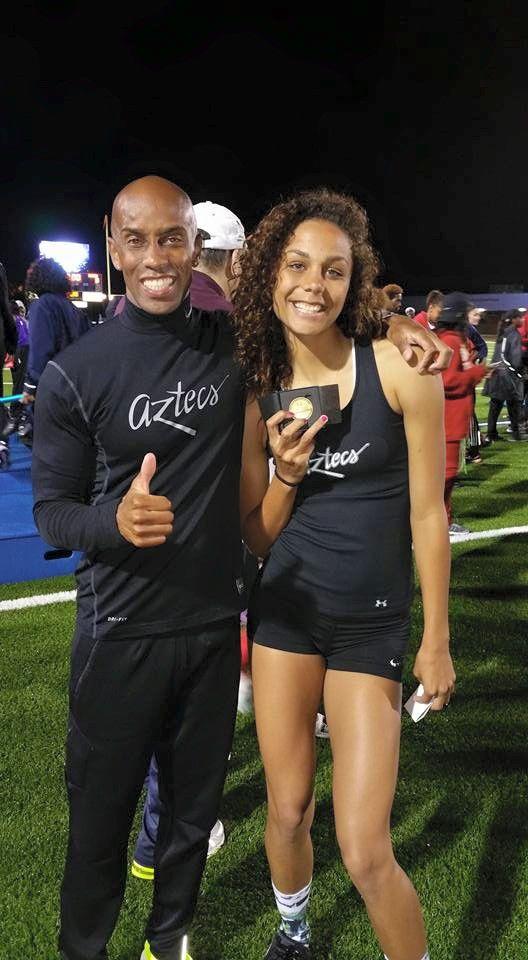 Pima College's veteran track and cross country coaches produced five NJCAA All-Americans at the national finals: 800 meter runner Collin Dylla, pole vaulter Tony Chavez, high jumper Cameron Crandall, long jumper Anahiramar Lopez and high jumper Megan Schiffmacher.
84. Majok Deng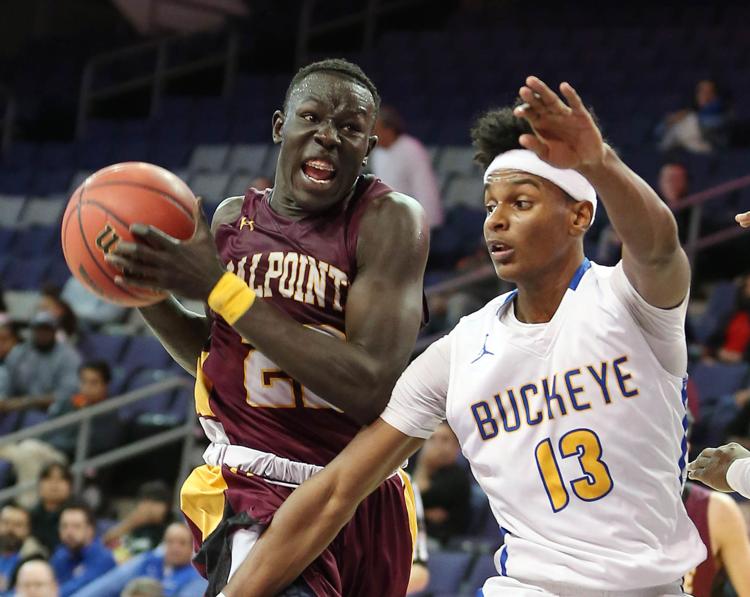 Salpointe Catholic's senior basketball standout led the Lancers to the state championship game as a junior. Now a senior committed to Pepperdine, Deng averaged 17.9 points per game in his first 11 games. 
83. Yu-Sang Hou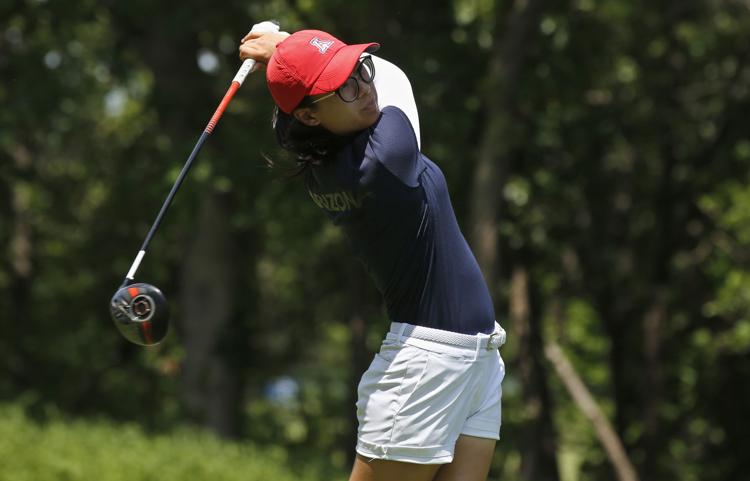 Arizona's sophomore golfer, a vital part of the NCAA championship, was the Pac-12's November golfer of the month, and finished in the top 20 of six tournaments.
82. Cesar Salazar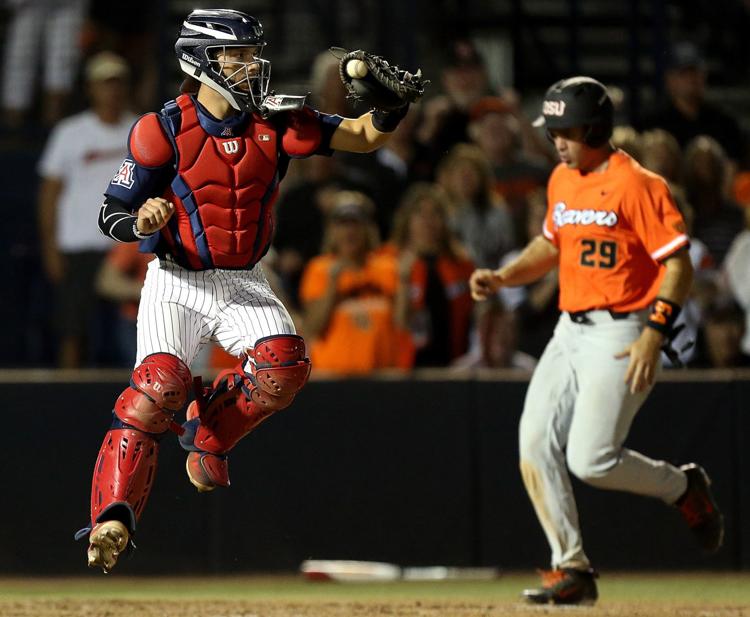 As a junior catcher at Arizona, the Sahuaro High School grad was an All-Pac-12 first-team catcher, hitting .339. 
81. Abdi Abdirahman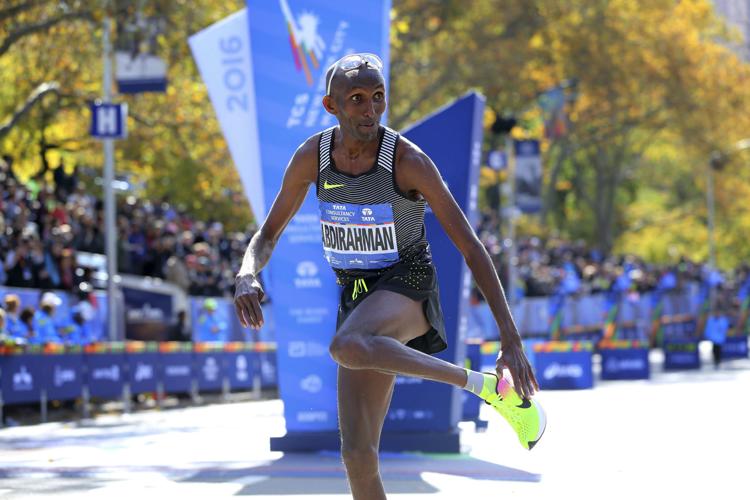 Abdirahman, who turns 42 on New Year's Day, was 15th in the Boston Marathon and fifth in the Doha Half-Marathon.
80. Mark Chandler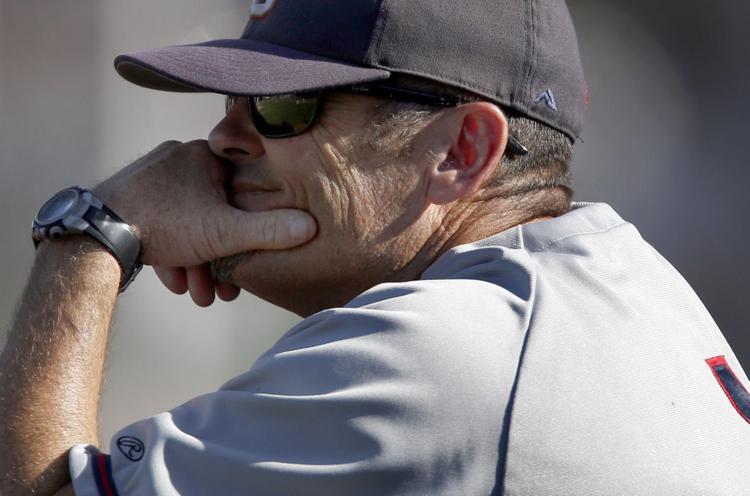 One of the top prep baseball coaches in Tucson history, Chandler produced his first state championship, directing Sabino High School to a 28-4 record and the Class 3A state title.
79. Amy Rocha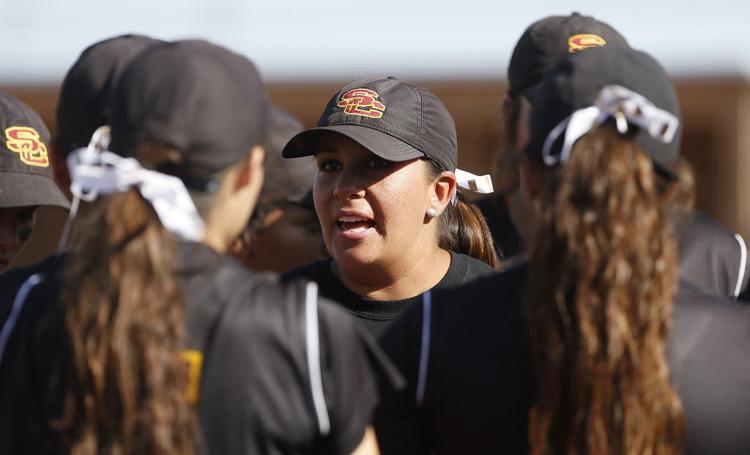 Salpointe's softball coach guided the Lancers to the state championship, 32-4 overall, and has won 105 games in four seasons on the job.
78. Felecity Willis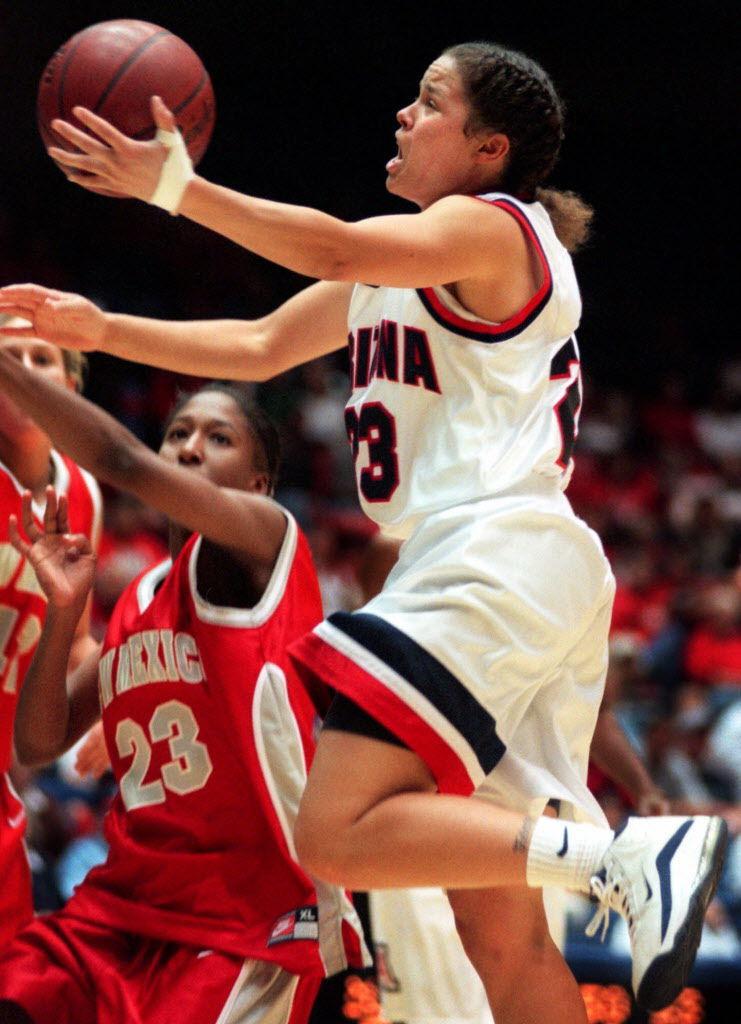 The former UA softball and basketball two-sport athlete has become one of the West's leading women's basketball referees, working her sixth season in the Mountain West, Big Sky, WCC and WAC conferences.
77. Terrell Hayward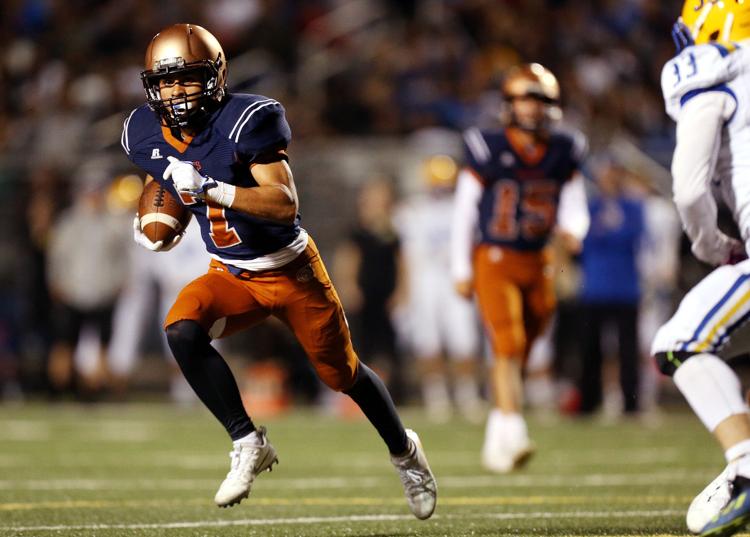 Cienega High School's versatile football standout rushed for 636 yards, caught passes for 763 yards, made 32 tackles and scored 17 touchdowns.
76. Matt Bushman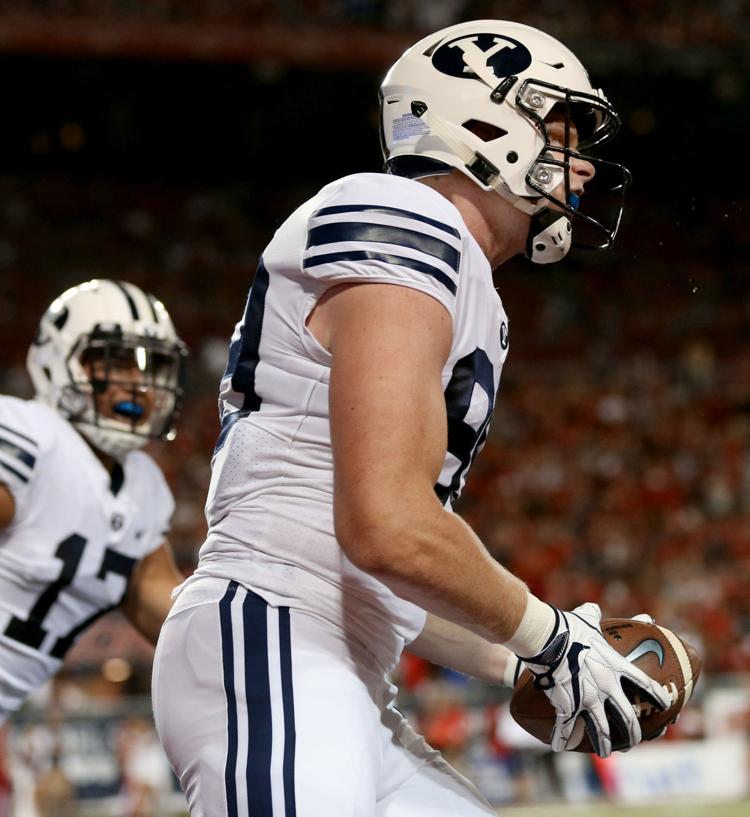 Not only did the former Sabino High School tight end start as a BYU sophomore, he has now caught 74 passes for 979 yards in two years for the Cougars, including a game-changing touchdown in a victory over Arizona.
75. Justin Wright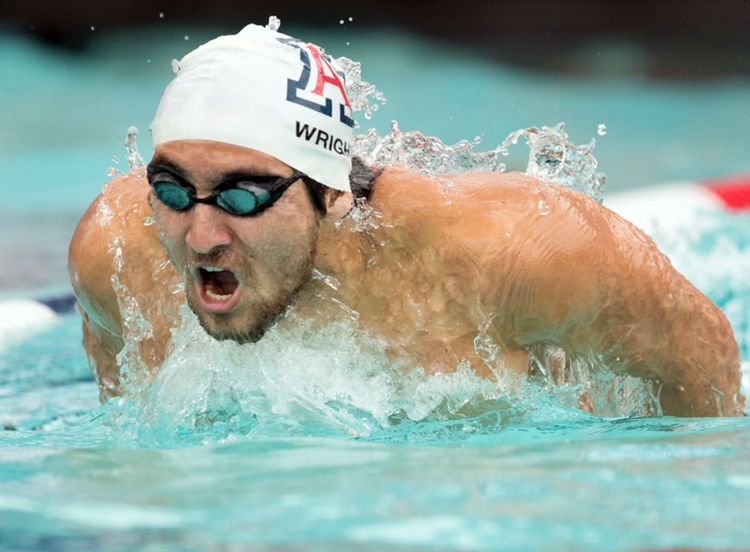 In his senior year at Arizona, Wright won the men's 200 butterfly in the USA Championships, qualifying for the USA National team. He was fifth in the 200 fly for the Wildcats at the NCAA finals.
74. Aari McDonald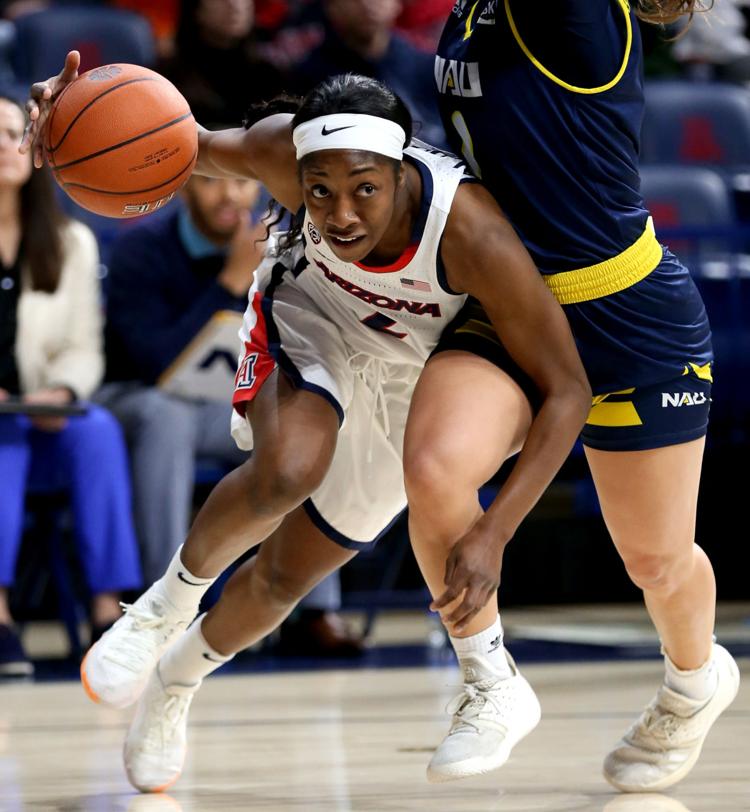 Few basketball players in UA history got off to the kind of start the sophomore transfer from Washington did. She averaged 23.7 points through 10 games; her 39 points against Loyola Marymount tied the Wildcats' single-game scoring record.
73. Manny Quiroz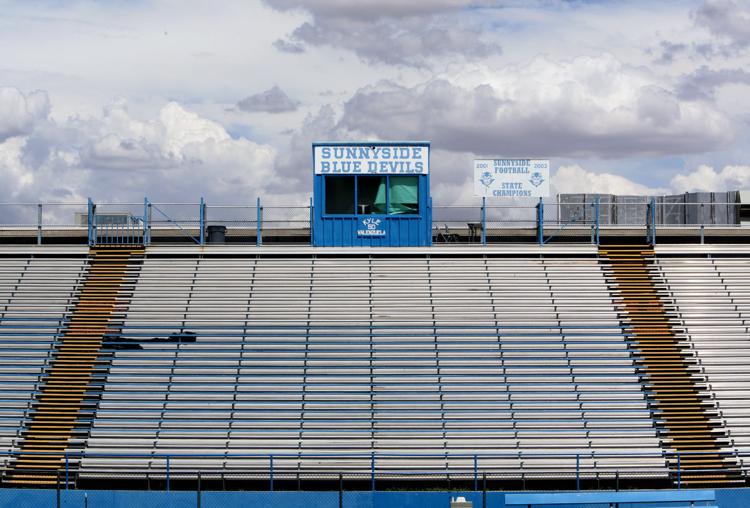 Sunnyside's senior soccer all-star has scored 44 goals (and counting) the last two seasons.
72. Mike Urbanski
Salpointe Catholic's accomplished cross country coach piloted the Lancers girls to their second state championship in three years.
71. Kaskile Zawadi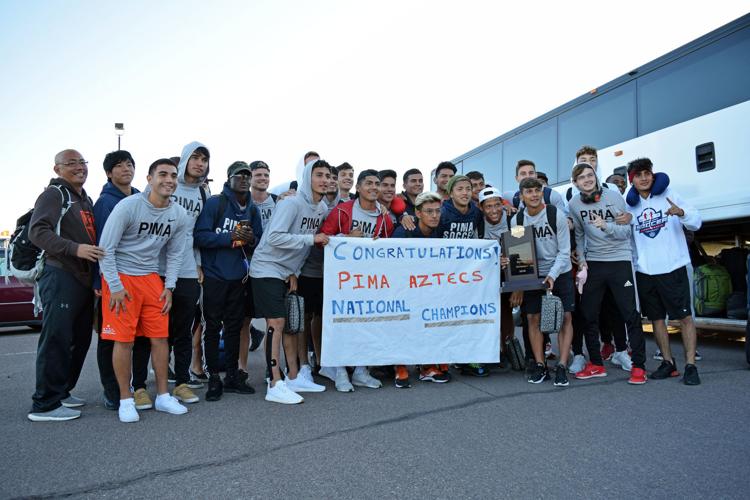 In PCC's burst to the NJCAA men's soccer championship, Zawadi — a sophomore defender from Cholla High School — was selected to the All-America second team.
70. Jada Talley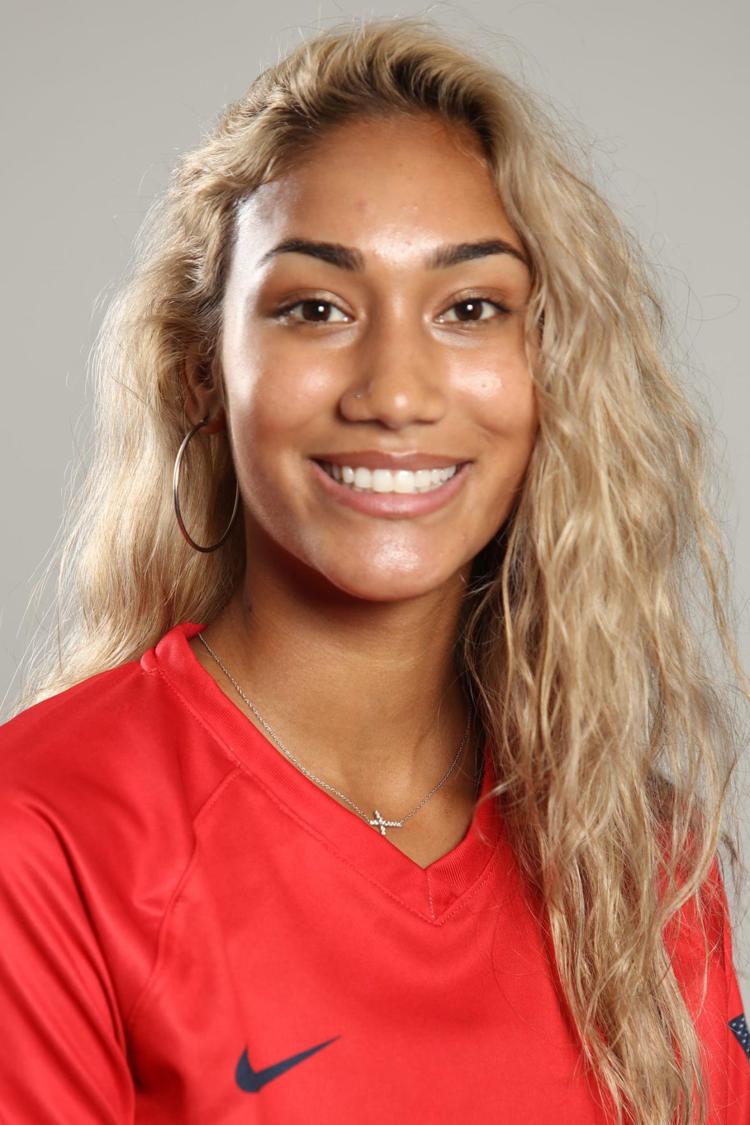 Talley led the UA in goals scored during their NCAA Tournament run, producing four game-winning goals.
69. Rick Schantz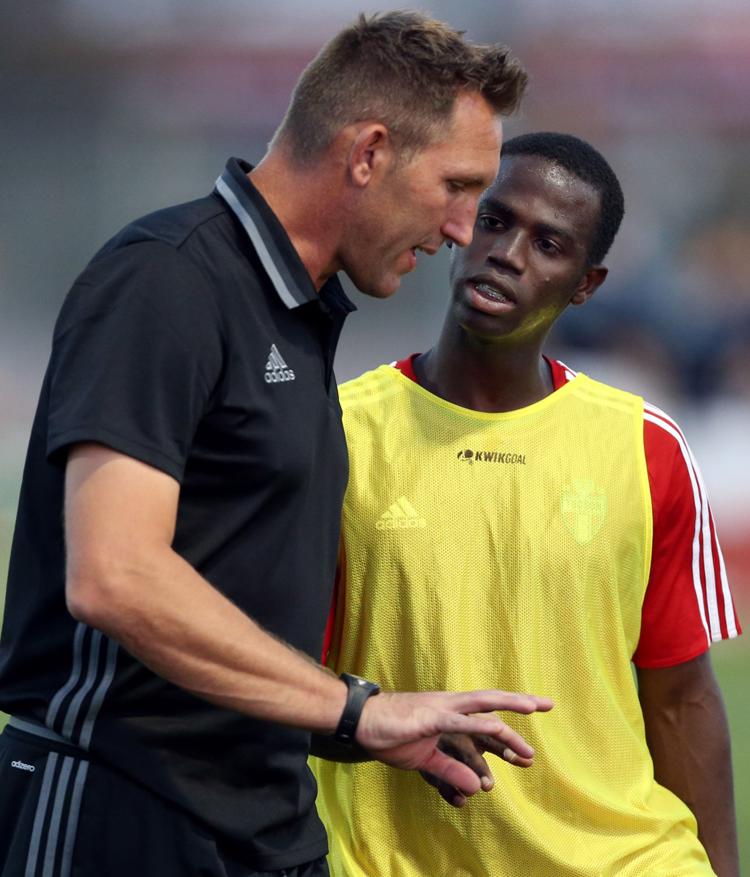 One of the leading names in Tucson soccer history became Phoenix Rising's interim head coach during the USL season, led the Rising to a 12-7-1 record and then guided it to the USL title game. Schantz, a former FC Tucson coach, was then named permanent head coach .
68. Cory Petska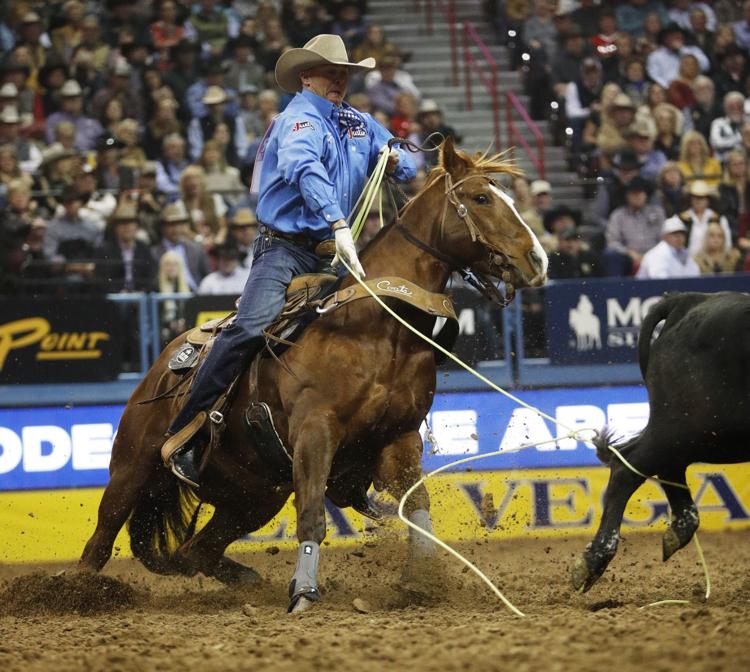 Marana's world-class rodeo performer finished No. 4 in the world in tie-down roping, earning $201,000 and a berth in the National Finals Rodeo.
67. Tony Amato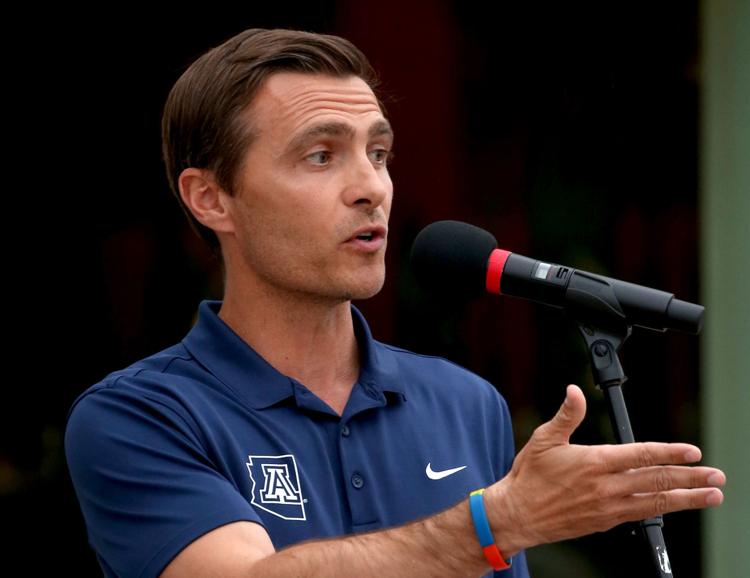 Arizona's soccer coach reached the second round of the NCAA Tournament for the second year in a row, going 13-6-2 overall.
66. Derik Hall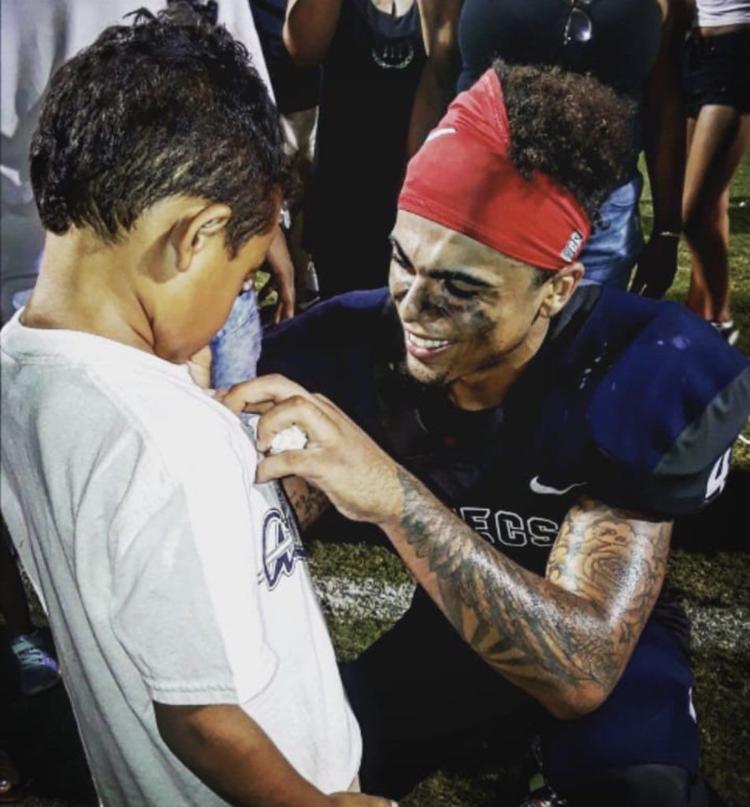 Hall became an all-WSFL first-team defensive back as a Pima College sophomore. The former Sahuaro High School standout made 83 tackles, fourth in the league.
65. Kristie Stevens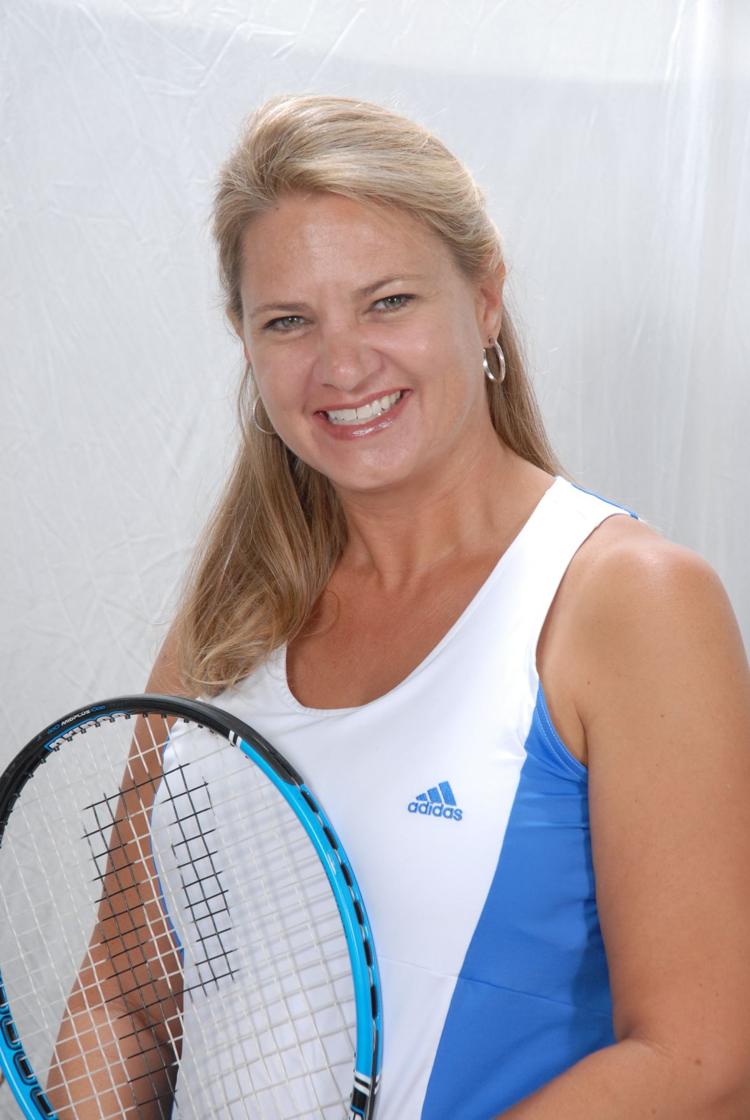 Stevens coached Catalina Foothills' girls tennis team to a 17-0 record and her 12th state championship.
64. Isaiah Murphy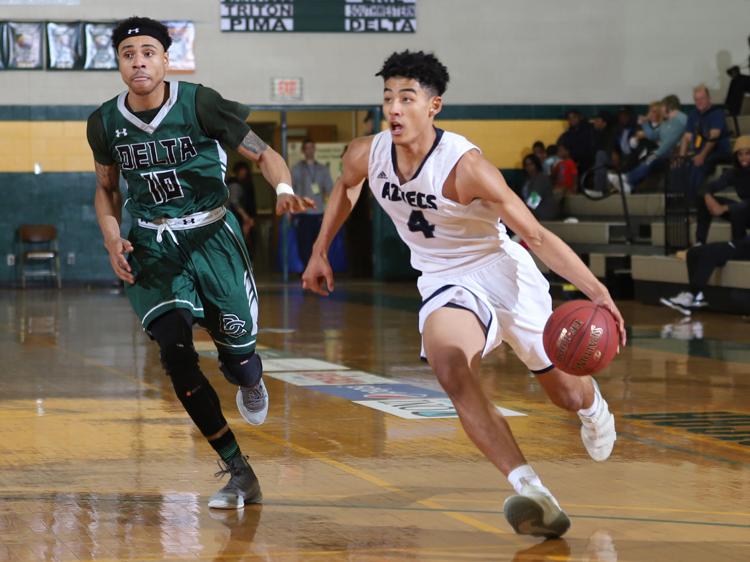 Murphy averaged 15.9 points per game for Pima College's basketball team, guiding the  Aztecs to 31 victories and a No. 2 finish in the NJCAA.
63. Delaney Schnell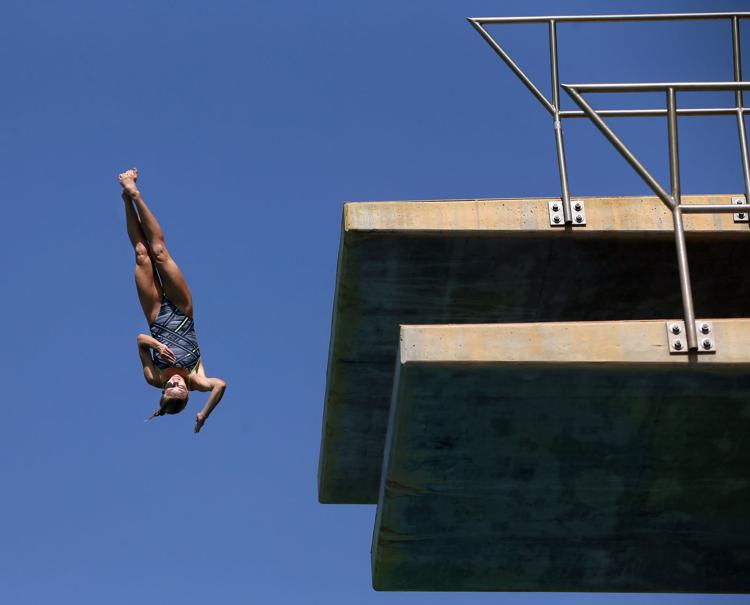 The freshman diver from Tucson High was the Pac-12 freshman Diver of the Year, finishing sixth in the NCAA 1-meter diving championships.
62. Casey O'Brien
Sunnyside High School's soccer coach has gone 27-4-2 the last two seasons, and the Blue Devils were ranked No. 1 in the state through Dec. 20.
61. Diana Montano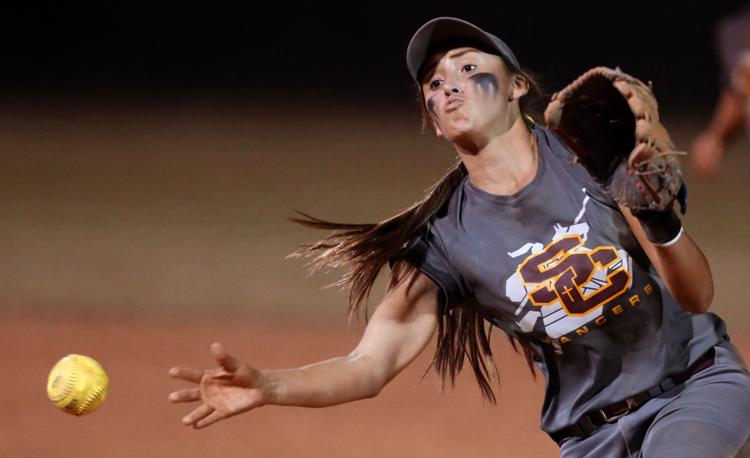 In Salpointe Catholic's state championship softball season, Montano, a junior, drove in a team-high 64 runs and hit .450 with eight home runs.
60. Ian Kinsler
Winning a World Series as Boston's second baseman the last half of the season, the CDO grad hit 14 home runs and was awarded his second career Gold Glove.
59. Taylor McQuillin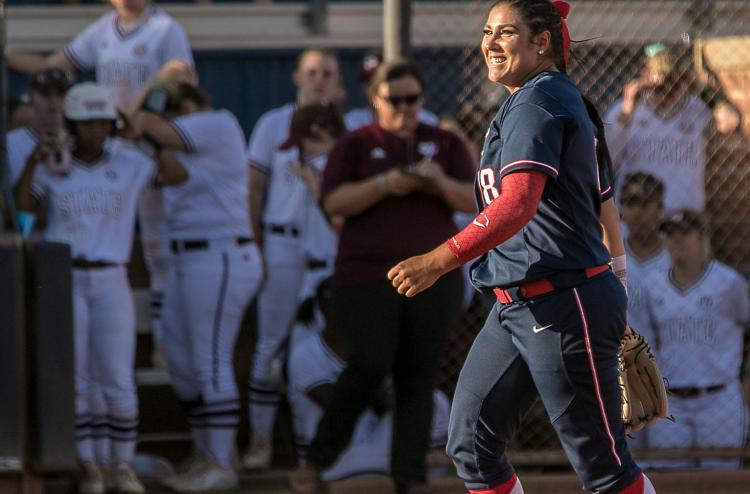 Arizona's pitching ace won 28 games, had a 1.67 ERA and was third in the Pac-12 with 287 strikeouts.
58. Adia Barnes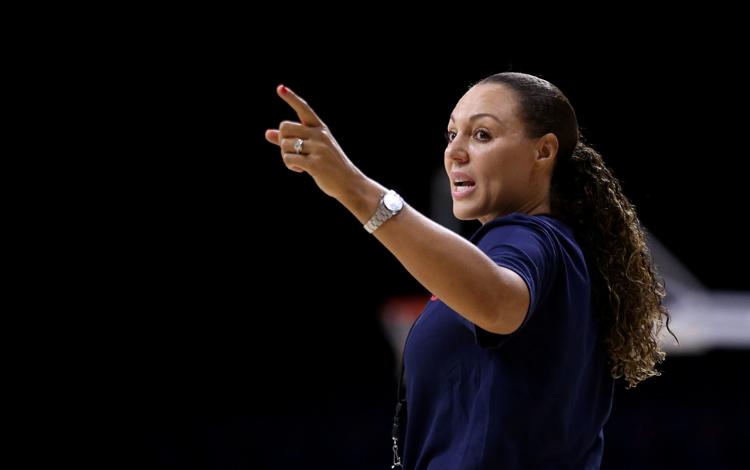 Rebuilding Arizona's women's basketball program, Barnes produced the nation's No. 4 overall recruiting class and guided her team to nine consecutive wins in November and December.
57. Nick Quintana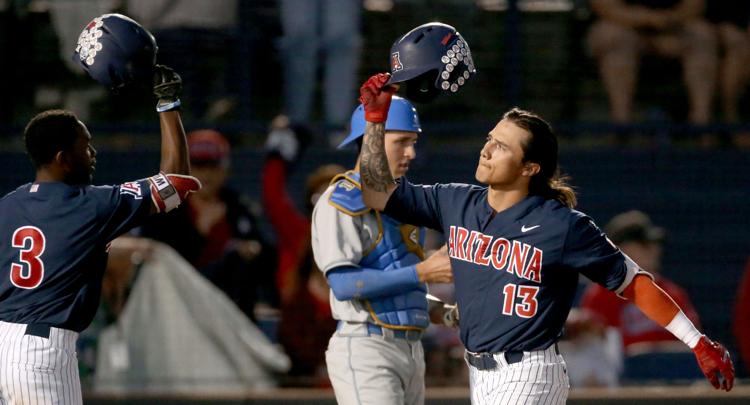 Arizona's all-Pac-12 third baseman hit .313 with 14 home runs and 55 RBIs as a sophomore.
56. Trenton Bourguet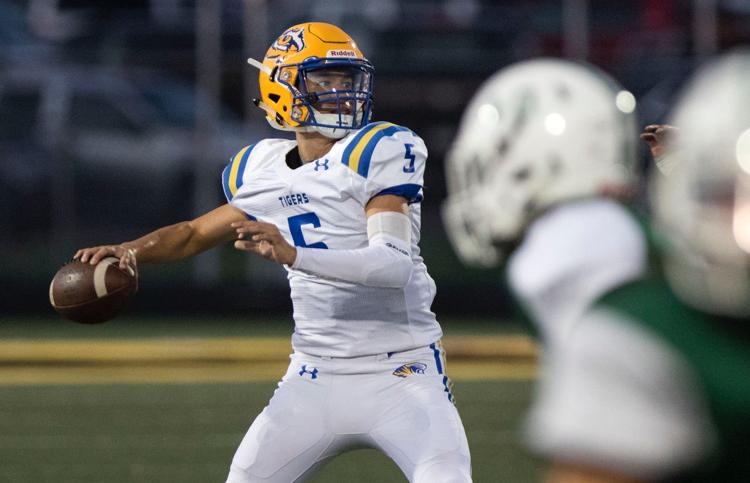 Marana High School's senior quarterback passed for 2,460 yards, giving him a Tucson prep career record of 7,612 yards, with 89 career touchdown passes.
55. Jesse Ybarra and Anthony Leon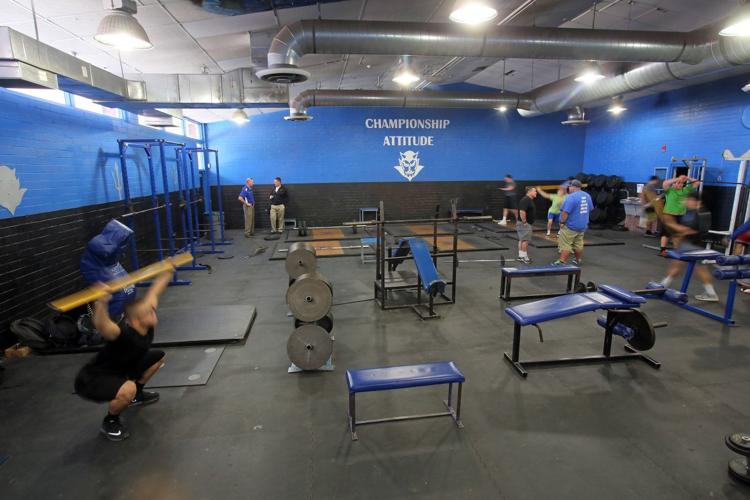 Ybarra, a junior ranked No. 12 in the nation, has won back-to-back state wrestling championships and accepted a scholarship offer to Iowa. Head coach Anthony Leon piloted the Blue Devils to yet another state title.
54. Tim Derksen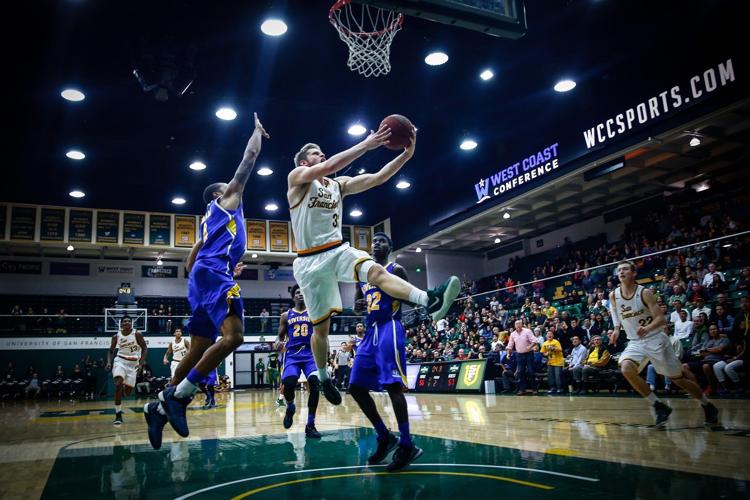 After opening his EuroLeague career in Spain, the former Amphitheater High state player of the year was leading the Slovakian league with 18.9 points per game. 
53. Steve Botkin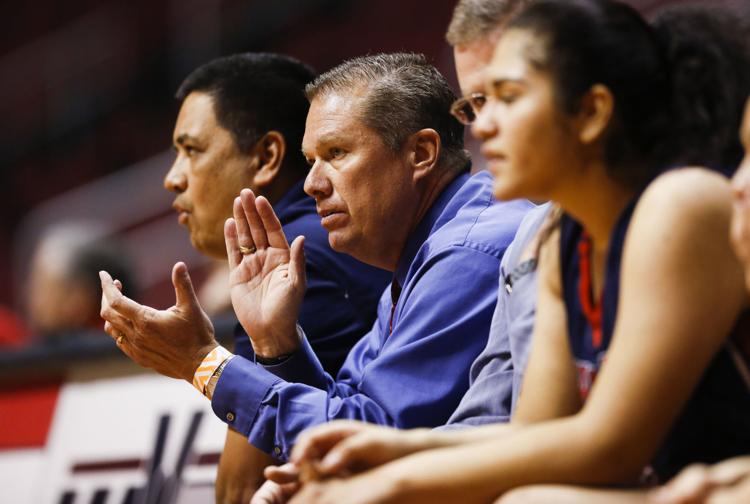 Sahuaro High School's enduring girls basketball coach won his 500th game at the school. No other girls coach in Tucson prep basketball history has even 400.
52. Bernard Lagat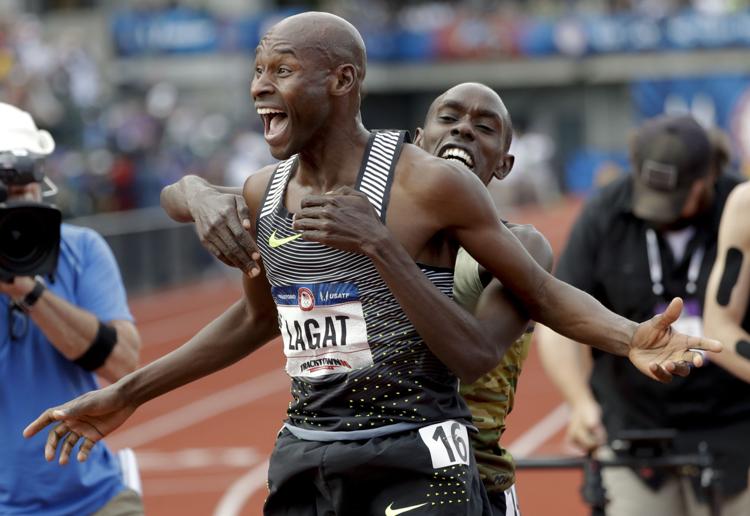 Now 44, Tucson's two-time Olympic medalist ran in his first marathon competition, finishing 18th at the New York City Marathon in 2 hours 17 minutes, and remained one of America's leading road-race standouts.
51. Umajesty Williams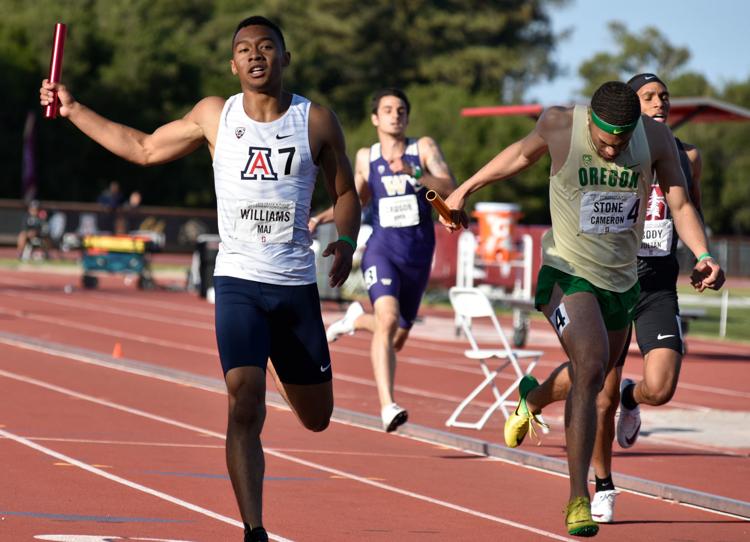 A freshman, Arizona's school-record holder at 400 meters finished second in the Pac-12 finals and then capped the meet in a dazzling comeback in the 400 relays, giving Arizona its first-ever championship in the event.
50. Nick Gonzales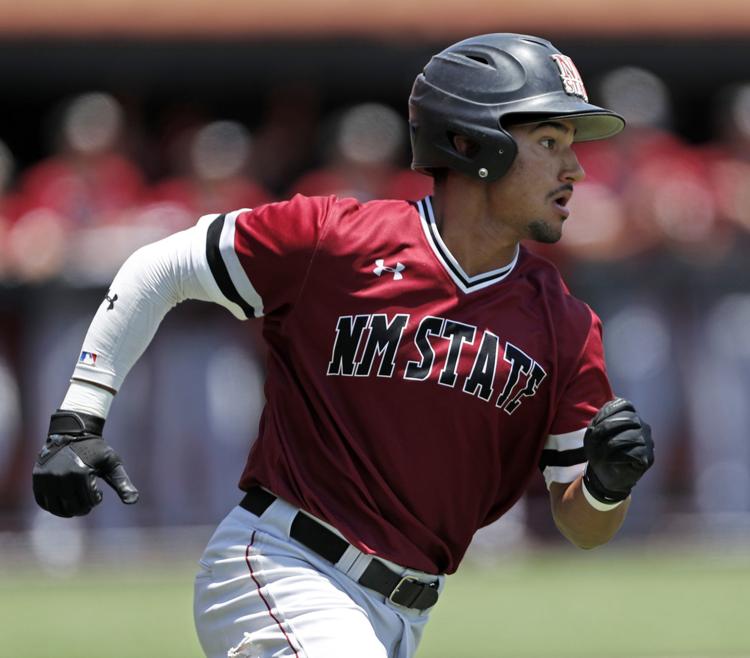 After a strong prep season at Cienega High School, Gonzales became the starting second baseman for New Mexico State's WAC champions, hitting a team-high .347. He was named the WAC Freshman of the Year.
49. Shelley Duncan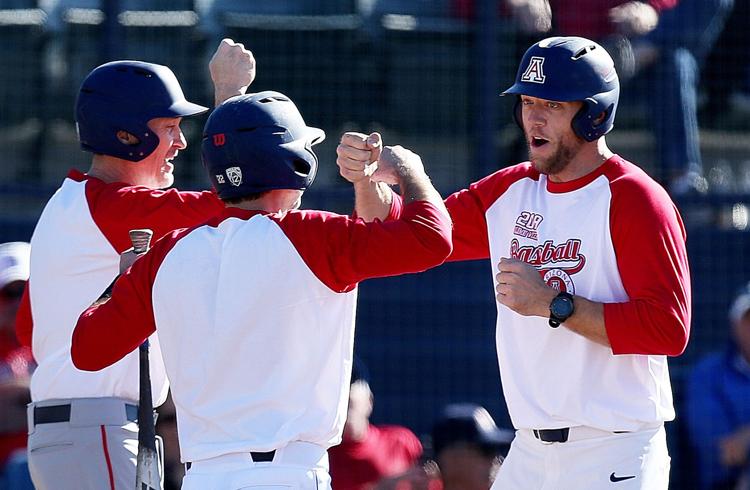 The  former UA and Canyon del Oro High School home run champion managed the Double-A Jackson Generals to the Southern League championship, and was then hired to be part of the Toronto Blue Jays' coaching staff.
48. Jim Monaco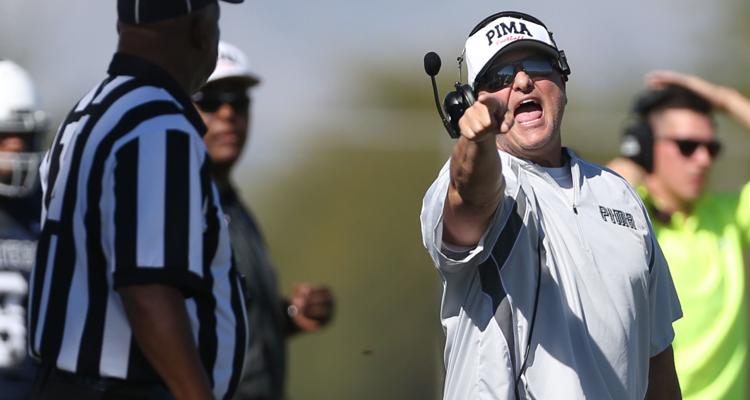 Even though his school chose to eliminate its football program beginning in 2019, Monaco persevered, coaching Pima College to a 6-4 record, the Heart of Texas Bowl and a No. 20 ranking in the NJCAA. He was recently named the school's athletic director. 
47. Alyssa Thompson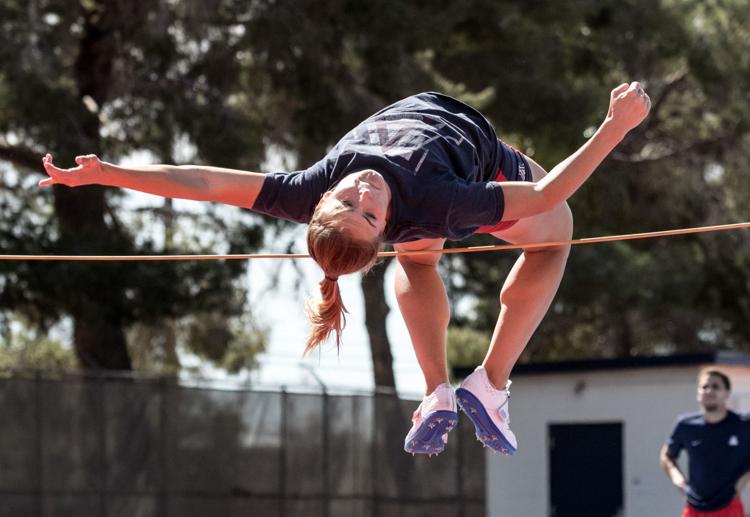 In her final season at Arizona, the Salpointe Catholic grad finished third in the Pac-12 long jump and third in the Pac-12 heptathlon, and was one of 12 conference student-athletes selected as a Postgraduate Scholarship recipient.
46. Brent Strom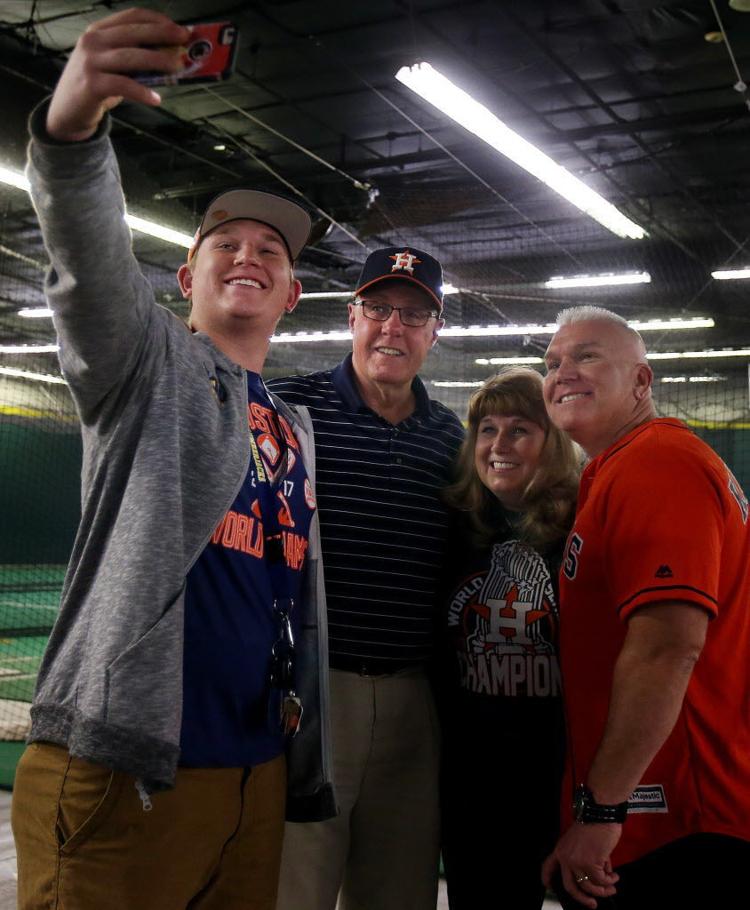 Houston's accomplished pitching coach, a longtime Tucson resident, helped the Astros reach the American League Championship Series after winning the AL West Division.
45. Javier Holguin, Alex Rangel, Gabe Mendoza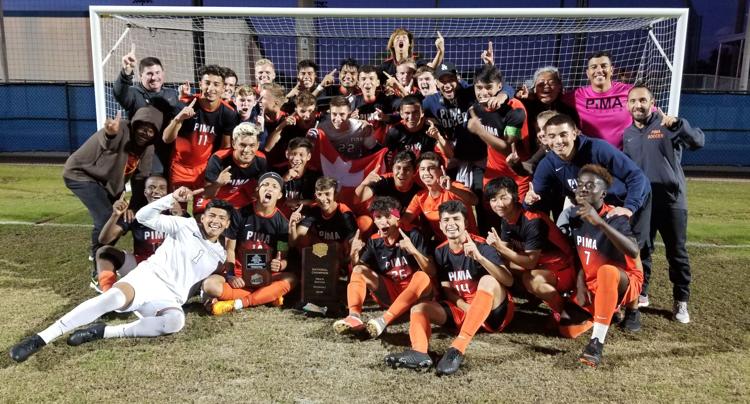 Pima College's assistant men's soccer coaches not only helped the Aztecs win the national championship, but were chosen as the staff of the year by the United Soccer Coaches of America.
44. Neysia Howard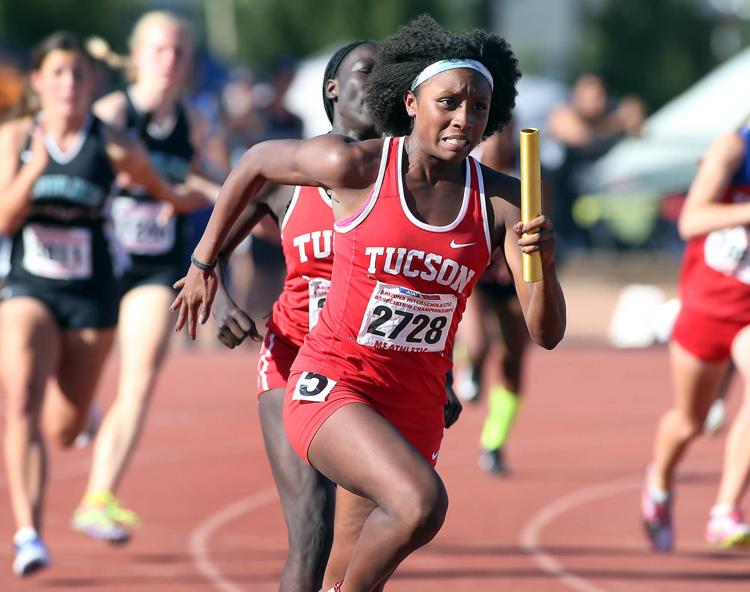 Howard swept the  100 and 200 meters at the state championships and was part of Tucson High's state-title-winning 4x100 relay team. She is now a freshman at Arizona.
43. Bill Leith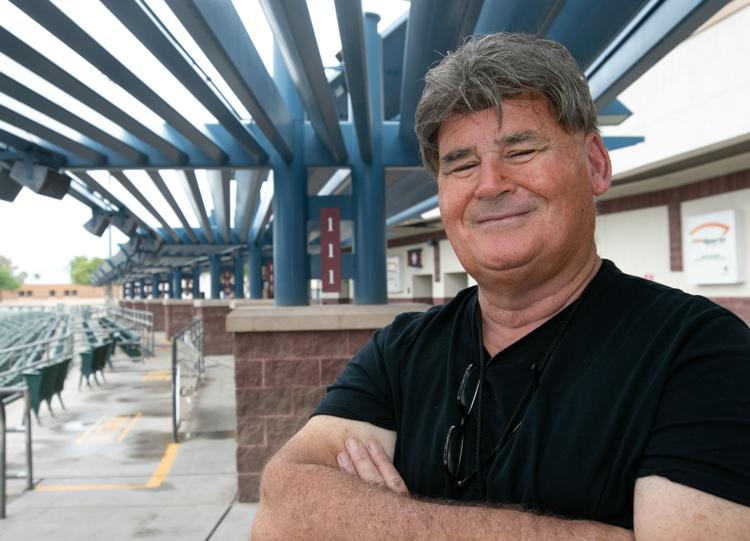 The director of both the Kino Baseball League and the Sun Belt College Baseball League experienced the most productive season yet in the sixth year of his vast organization.
42. Eric Tatham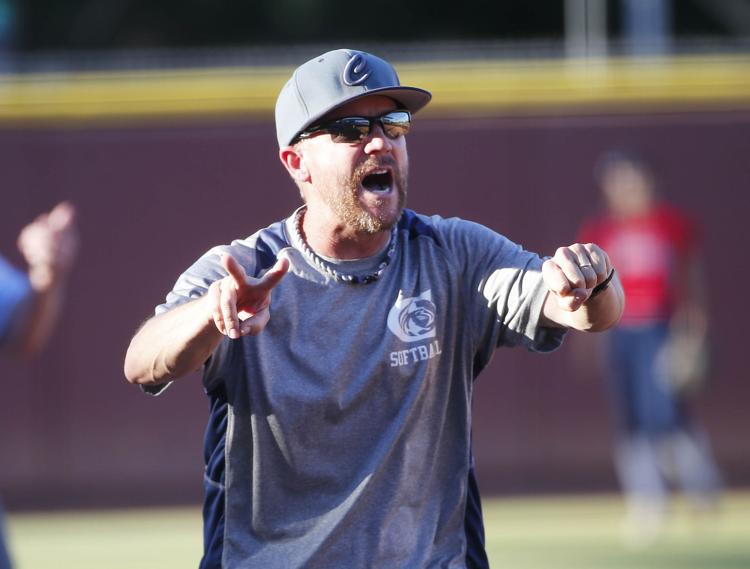 Cienega's able softball coach piloted the Bobcats to their third state title in four years, finishing 29-6.
41. Kate Bruno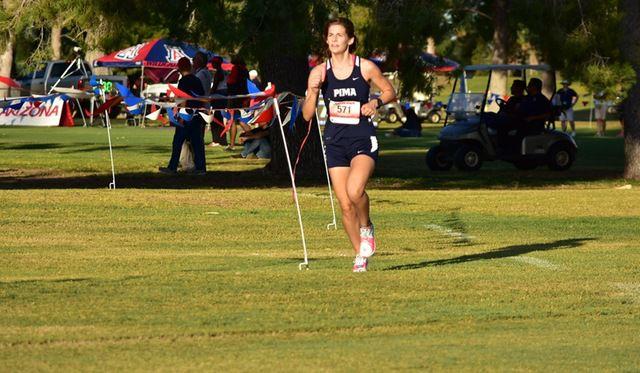 In her sophomore season at Pima College, Bruno, from Canyon del Oro High School, won the ACCAC and Region championships in cross country and finished ninth in the NJCAA, backing up her spring finish of No. 9 in the NJCAA 1,500 meter finals.
40. Kelsey Jenkins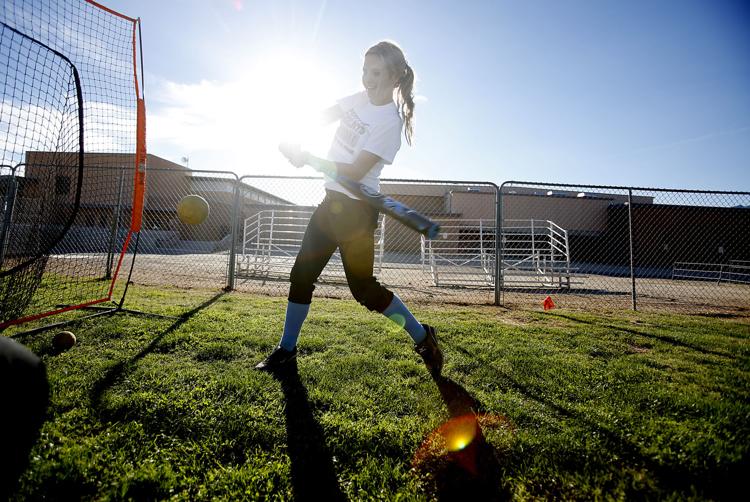 In her senior softball season at Wisconsin, the Sabino High School grad won the Big Ten Conference batting championship, hitting .420, was an All-Big Ten first-team selection and set a school record with 180 career runs scored.
39. Yash Parikh and Harsh Parikh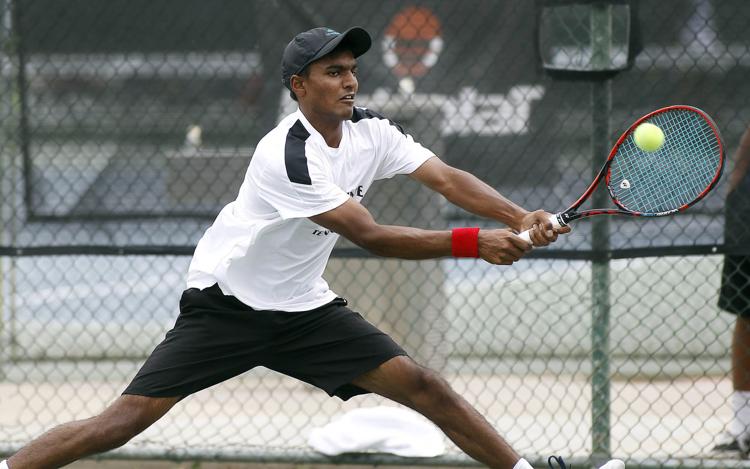 The Tucson tennis brothers continue to shine; Yash, a two-time state champion at Salpointe, won 14 matches as a Davidson freshman; Harsh, a Salpointe senior, went 41-12 in USTA matches and gained the state's No. 1 ranking for Class of 2019 boys.
38. Mike Van Ryn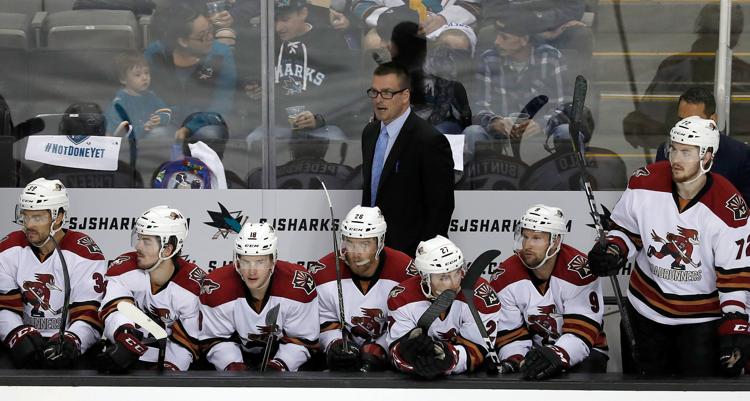 His first and only year as coach of the Tucson Roadrunners was a triumph, as the Roadrunners went 42-20-5-1 and won the AHL Pacific division.
37. Keven Biggs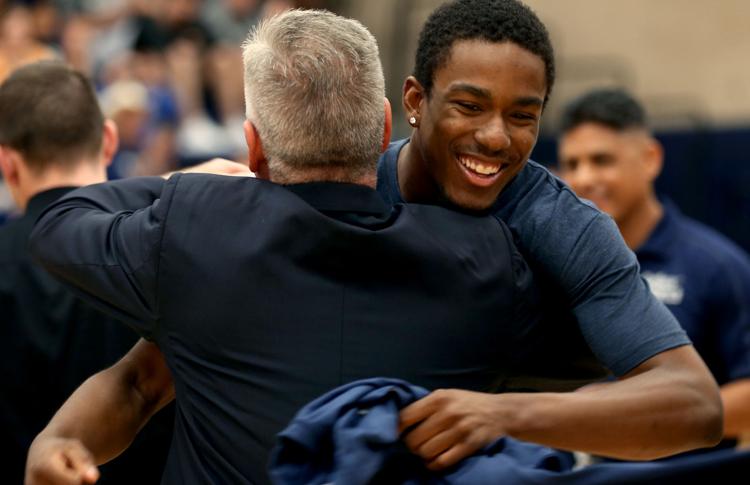 A big part of Pima College's run to the NJCAA men's basketball championship game, Biggs, a Cienega High School grad, averaged a team-high 17 points per game.
36. Brooks Reed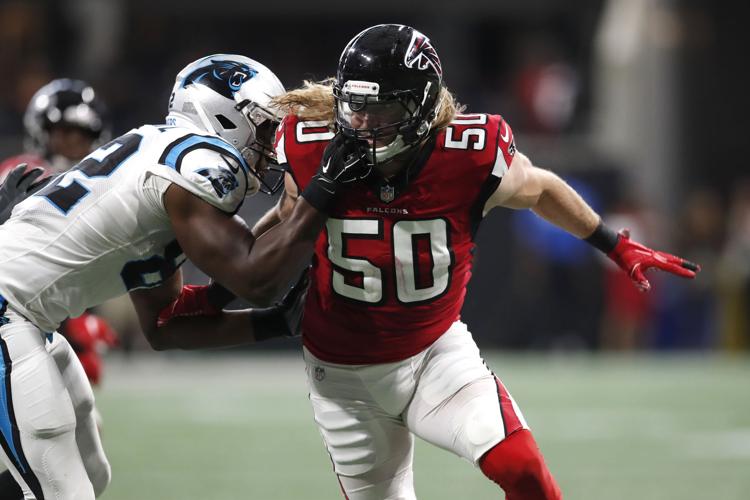 The Atlanta Falcons pass-rusher, now in his eighth season in the NFL, has 24 tackles . He is a Sabino High School and UA grad.
35. Marvol Barnard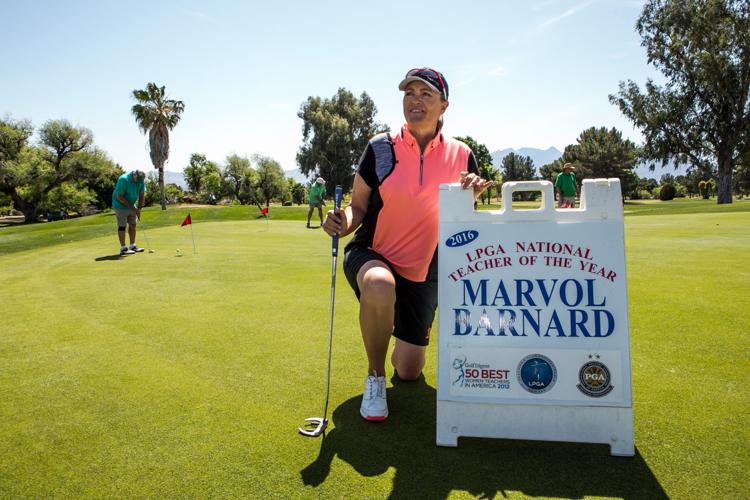 A golf instructor at Green Valley's Haven Golf Course, Barnard was named the PGA of America's 2018 National Player Development pro of the year.
34. Isabel Pacho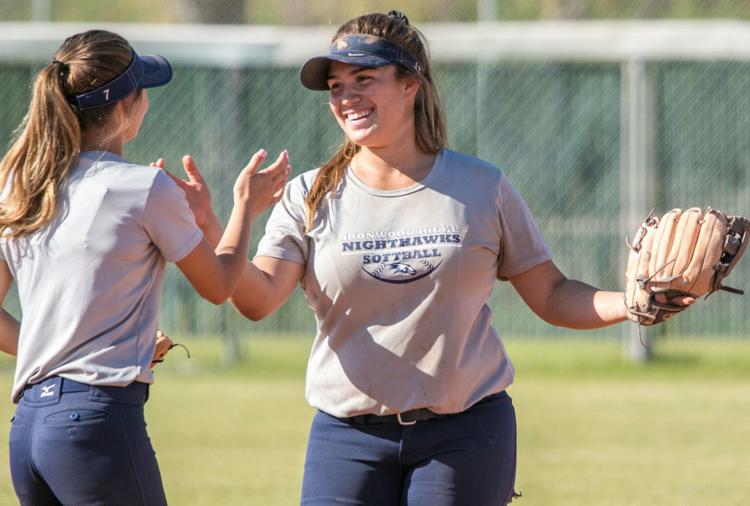 Pacho closed her productive Ironwood Ridge High School softball career with 30 career home runs and 149 RBI. She is now part of Mike Candrea's Arizona softball team.
33. Kym Adair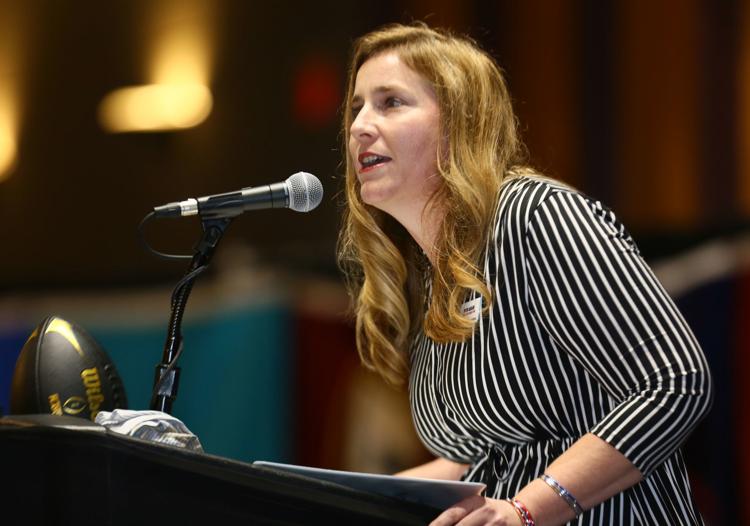 After helping the growth of the Arizona Bowl in its marketing department, Adair became the game's executive director this year. She is just the second of two females to hold such a position in the NCAA's 41 bowl games.
32. Preston Clifford
Leading Sabino High to its first state baseball championship in 21 years, Clifford, a junior, went 8-0 as a pitcher and hit .398. He was the winning pitcher in the state title game.
31. Kristiana Watson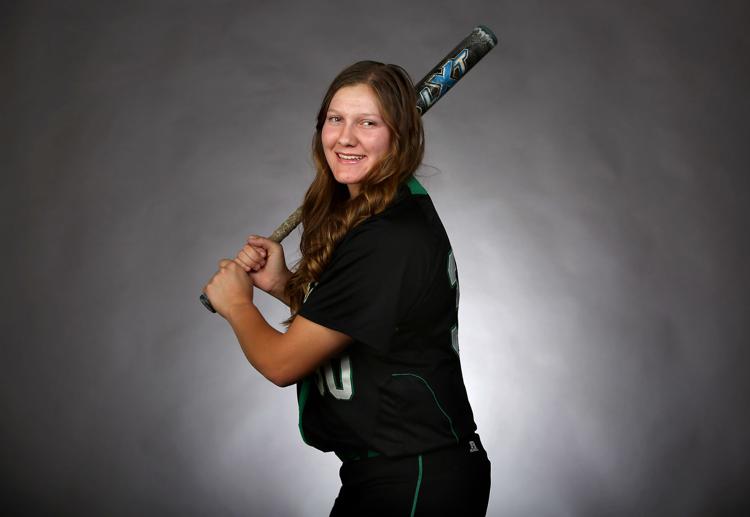 In her sophomore season at Amphitheater High School, Watson hit an astonishing .716 with 14 home runs and 51 RBI.
30. Alyssa Palomino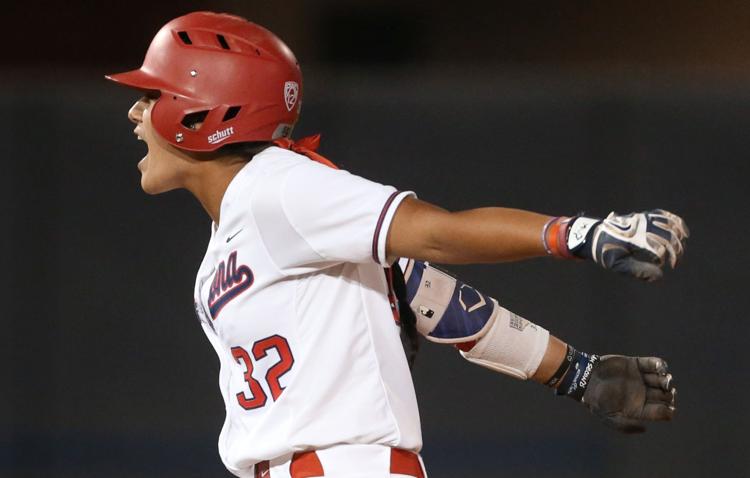 Arizona's sophomore first baseman hit .363 and led the Pac-12 with 19 home runs as a first-team all-conference selection.
29. Alex Verdugo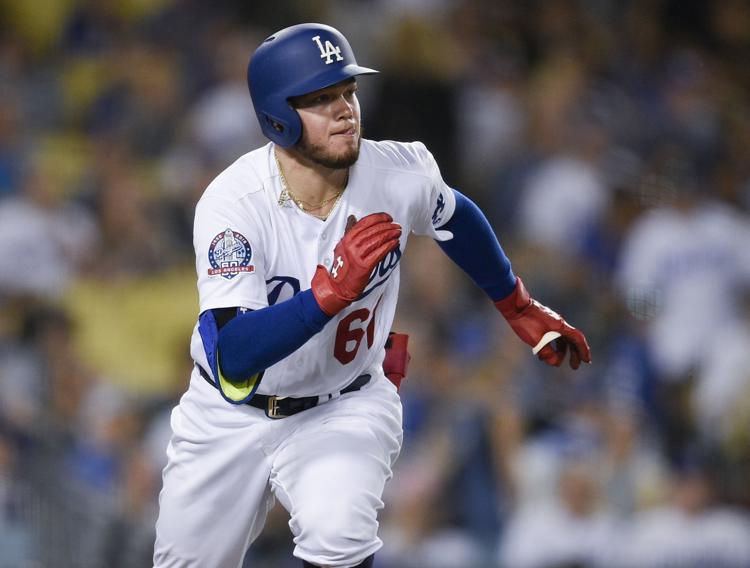 The Sahuaro High School grad played in 37 games for the Los Angeles Dodgers, hitting .260, after playing at a star level at Triple-A Oklahoma City, hitting .329 with 10 home runs in half a season.
28. Kendra Dahlke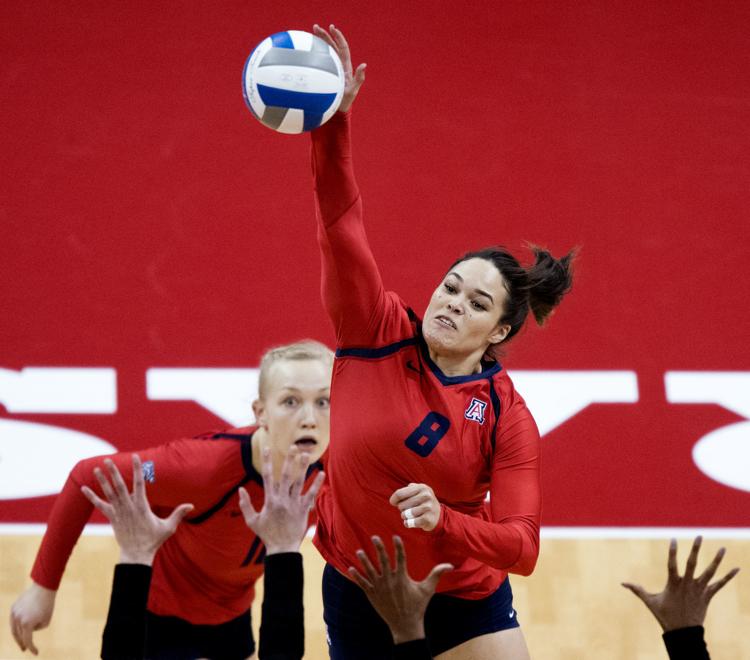 A first-team All-Pac-12 volleyball player, the UA senior also was part of the AVCA's honorable mention All-American team.
27. Ben Kern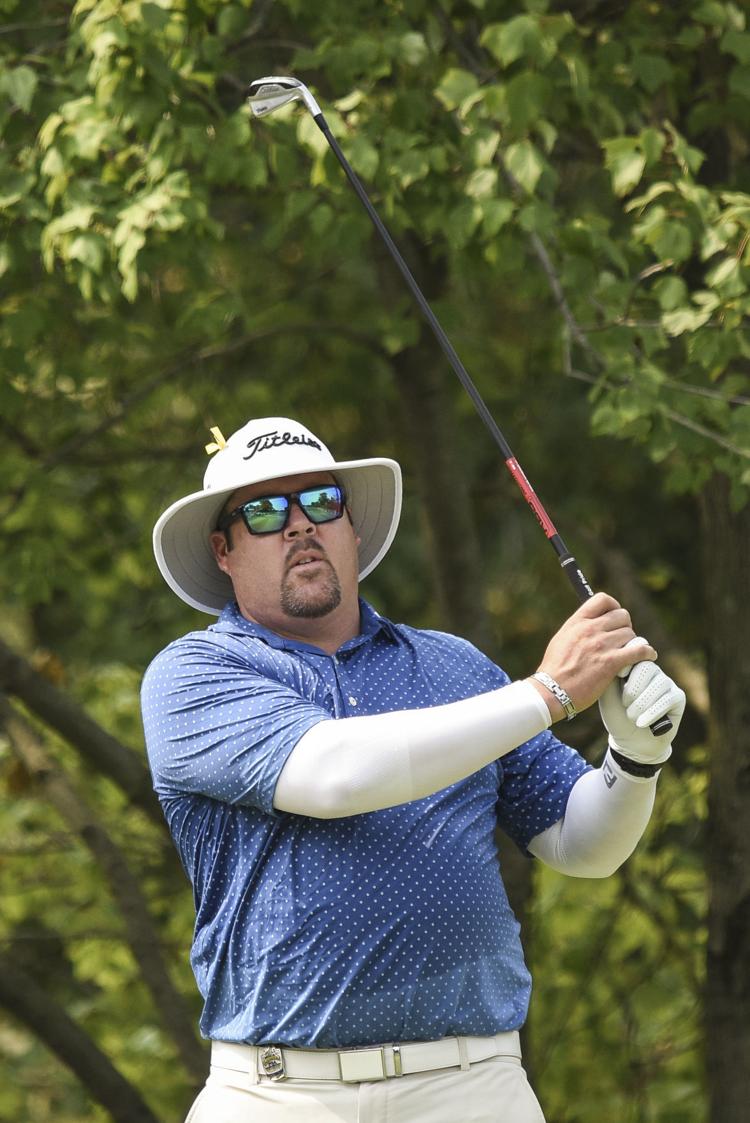 The former Tucson golf pro, a state champion from Palo Verde High School, qualified for the PGA Championship by finishing No. 9 in the PGA Club Professionals championship. He was the only club pro to make the cut in the PGA finals, finishing 42nd and earning $33,281.
26. The Fetsis family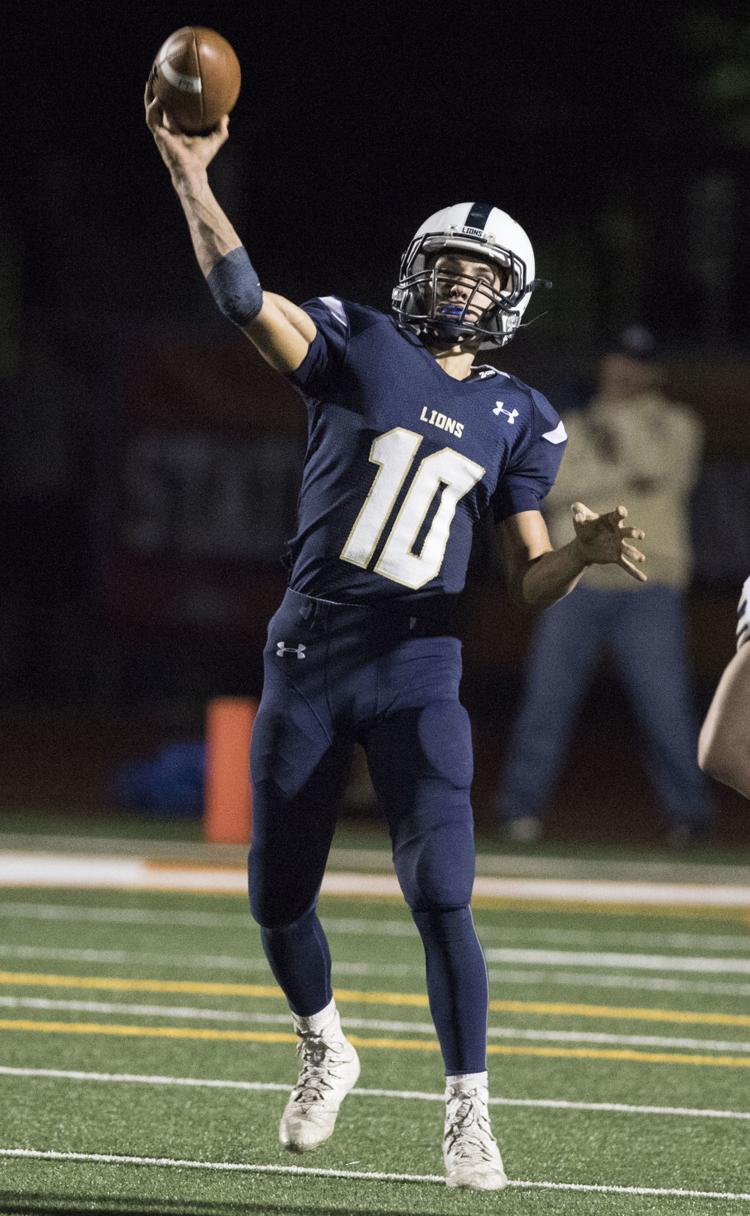 In a remarkable tennis season at Pusch Ridge, the Lions won the state championship in boys and girls competition behind coach Andy Fetsis, whose daughter, Sofia, won the Division III state singles title, and whose son, Christian, won the Division III doubles state title.
25. Izzy and Ilyssa Galindo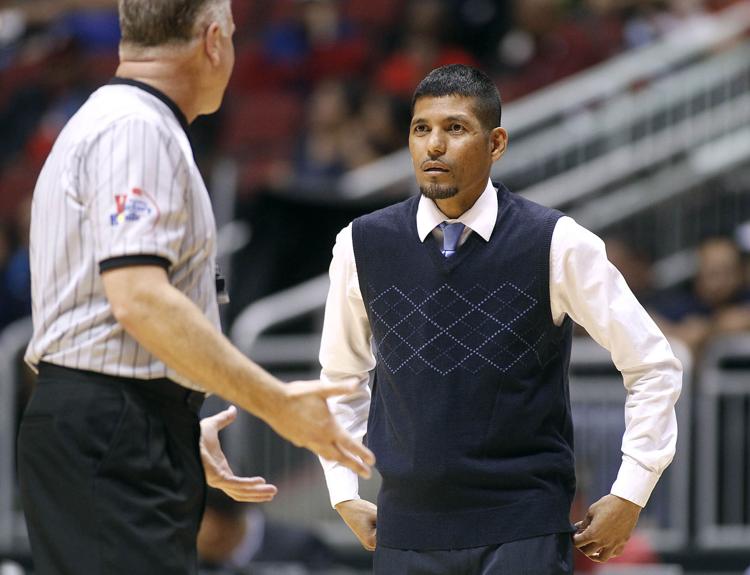 The father-daughter combo for Pueblo High's girls state championship runner-up set a school record with 30 wins. Izzy, the coach, had gone 113-22 in four-plus seasons through Dec. 20. Ilyssa, a senior guard, averaged 12.4 points and 7.0 assists.
24. Ali Farhang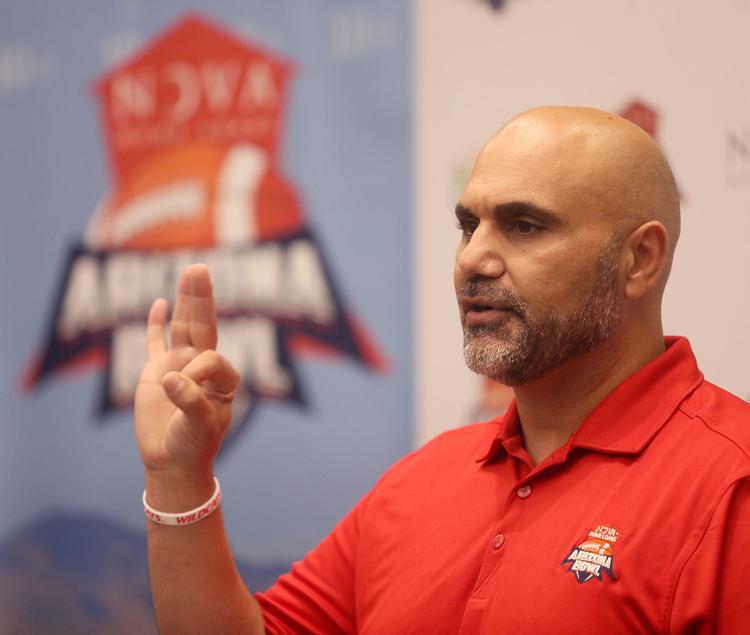 The successful founder and chairman of the Nova Home Loans Arizona Bowl somehow found time to become a partner in the Tucson Sugar Skulls of the Indoor Football League.
23. Julie Hairgrove and Matt Brase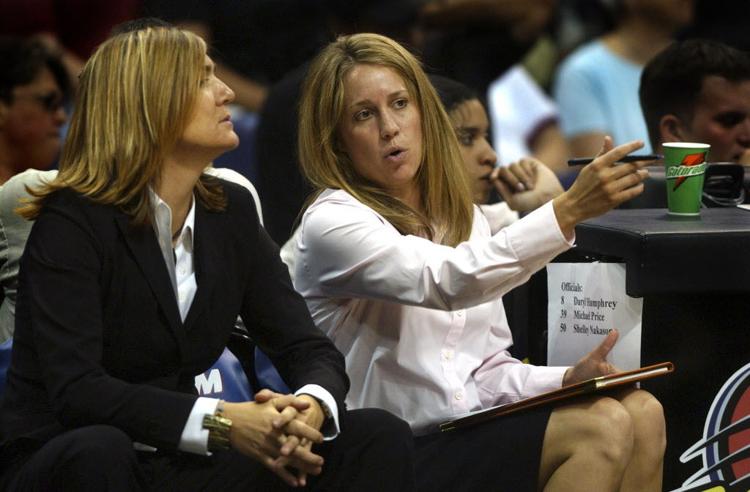 The sister-and-brother pair from Catalina Foothills High School and the UA each coached into the playoffs in their respective pro basketball league. Hairgrove, an assistant for the WNBA's Phoenix Mercury, helped her team reach the Western Conference finals. Brase, head coach of the G League's Rio Grande Valley Vipers, reached the conference semifinals, then was hired as a full-time assistant coach of the Houston Rockets.
22. Dennis Bene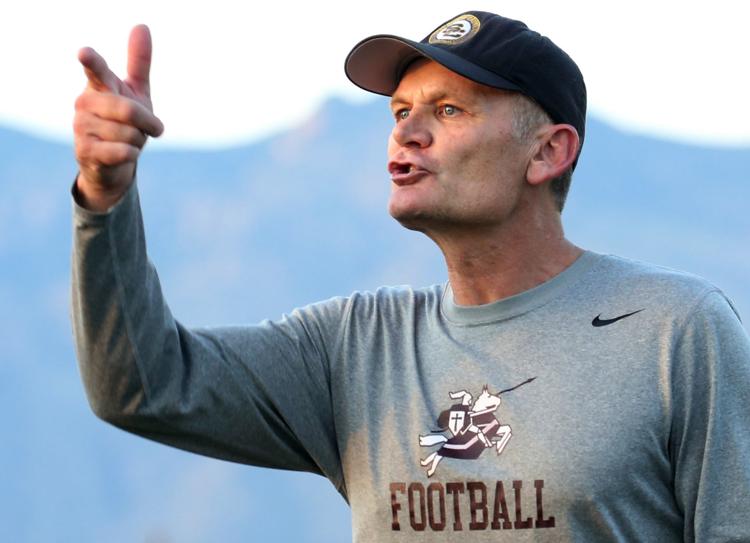 Salpointe's football coach has gone 26-2 the last two seasons, reaching two state championship games while establishing himself as one of the top football coaches in Tucson history.
21. Allonzo Trier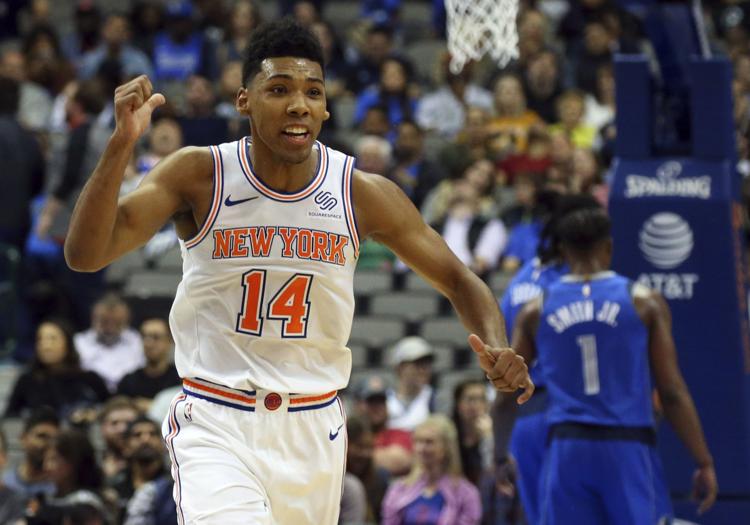 Averaging 18.1 points in his final season at Arizona, Trier was chosen to the All-Pac-12 first team and then made the New York Knicks roster as an undrafted free agent, averaging 11.3 points through 27 games.
20. Jacqulynn Nakai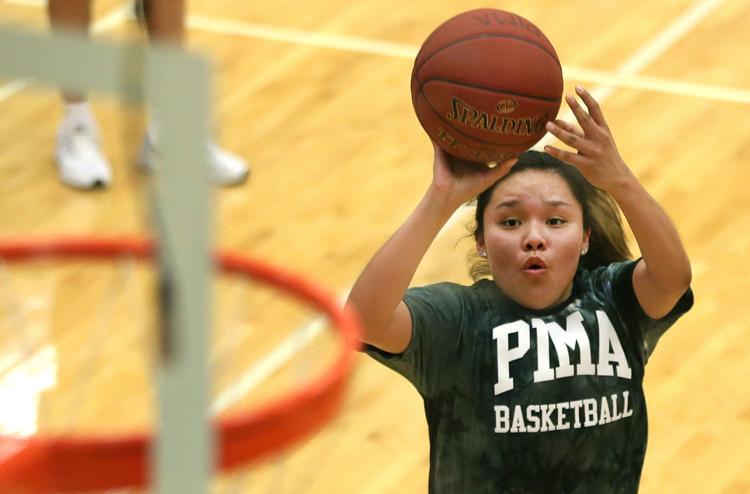 In her freshman season at Pima College, the point guard from Flagstaff was named the ACCAC Player of the Year and a first-team NJCAA Division II All-American, averaging 17.7 points for a 23-9 team. Nakai averaged 22.2 points through the first six weeks of this season.
19. Levi Wallace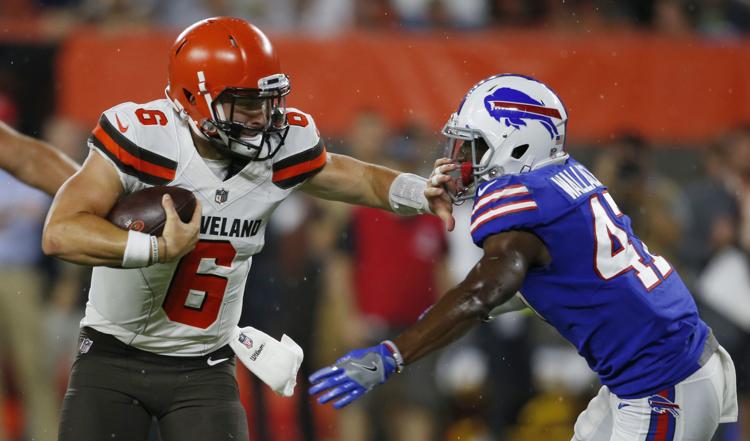 Undrafted after a stellar career for the Alabama Crimson Tide, the former Tucson High defensive back made the Buffalo Bills roster and started five straight games through Dec. 23, making 18 tackles.
18. J.J. Taylor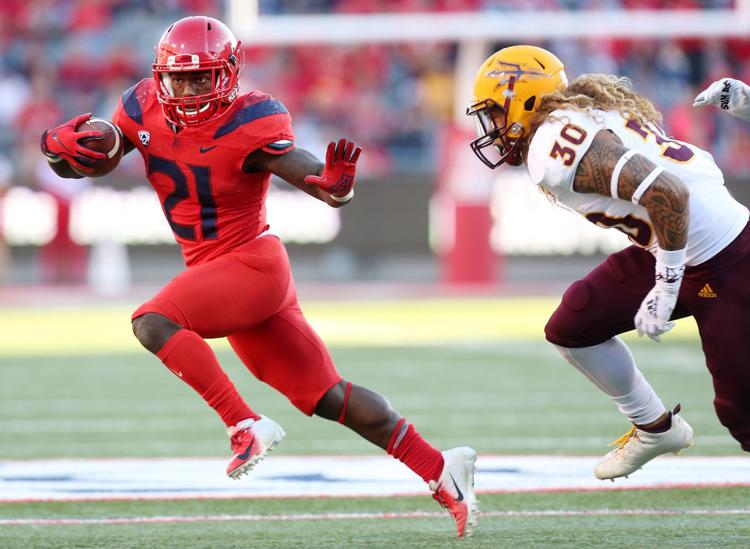 Arizona's sophomore running back was the UA's lone All-Pac-12 first team selection, rushing for 1,432 yards.
17. Haley Moore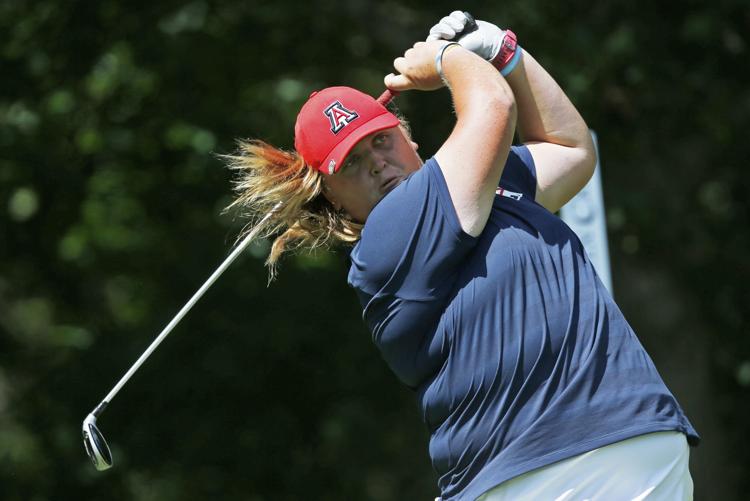 First team All-Pac-12 golfer; few golfers of 2018 topped Moore's clutch 18th-hole putt to win the NCAA championship for the UA.
16. Bijan Robinson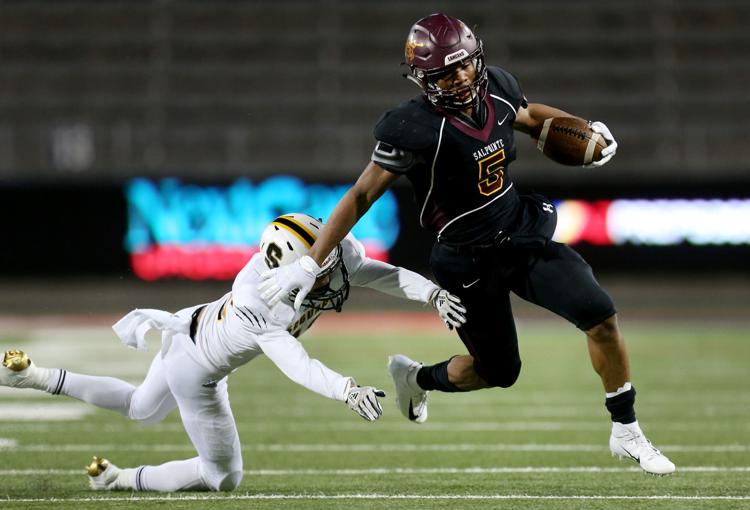 Winner of Arizona's top high school football honor, the Ed Doherty Award, Salpointe's junior running back gained exactly 2,400 yards and scored 35 touchdowns for the 13-1 Lancers.
15. Bryce Cotton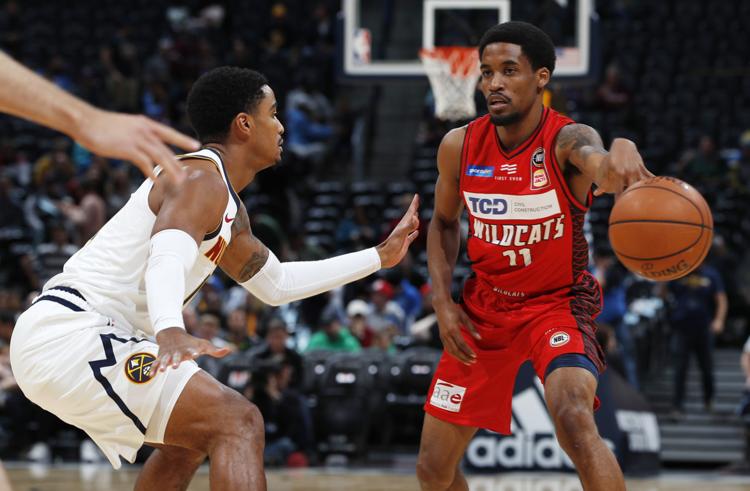 The 2018 MVP of the Australian pro basketball league, Cotton, a Palo Verde High School grad, is leading the league in scoring this season. He is averaging 23.3 points per game for the Perth Wildcats.
14. Jordan Geist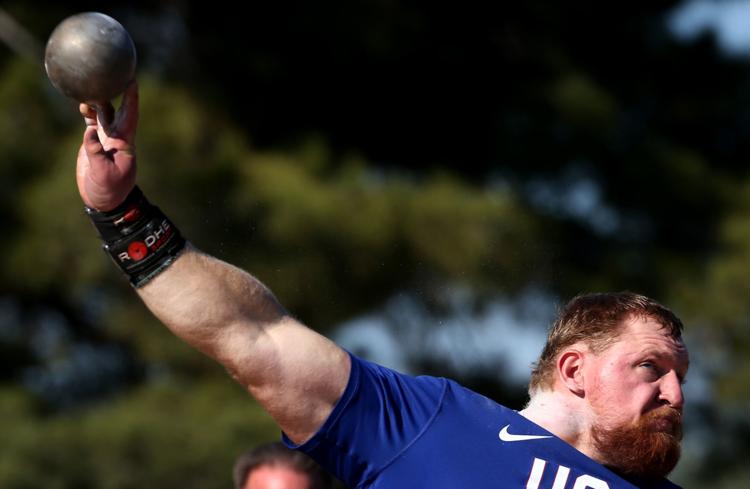 In his freshman year at Arizona, Geist swept the Pac-12 shot put and discus events, was named the male athlete of the Pac-12 championships, and then finished fifth in the NCAA indoor and outdoor shot put, breaking the school record in the process.
13. Bob Hoffman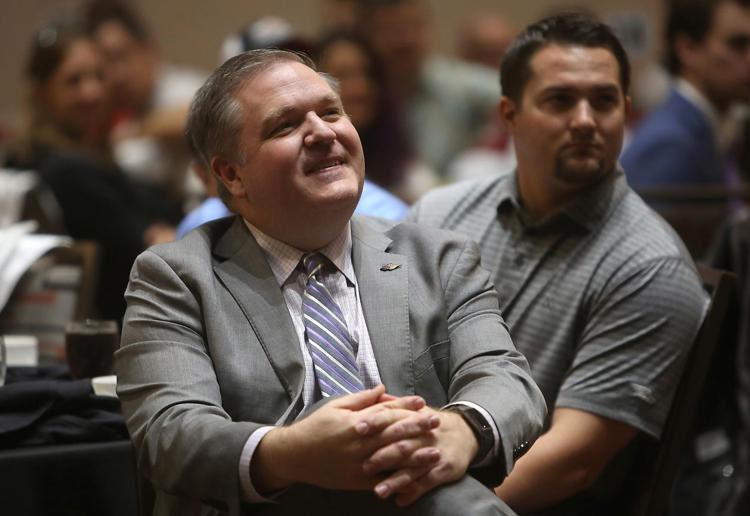 The president of the Tucson Roadrunners directed the franchise to an AHL Pacific Division championship with a 42-20-5-1 overall record and to the second round of the AHL playoffs. The club drew more than 136,000 fans at Tucson Arena.
12. Andy Trouard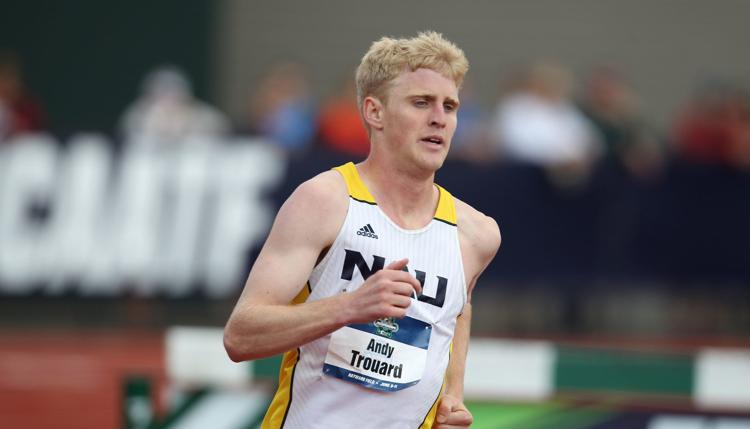 In his final season at NAU, Trouard, a Salpointe Catholic grad, won an NCAA indoor championship in the 3,000 meters and finished fourth in the NCAA 5,000 outdoor championship. And he also broke the 4-minute barrier in the mile run.
11. George Cunningham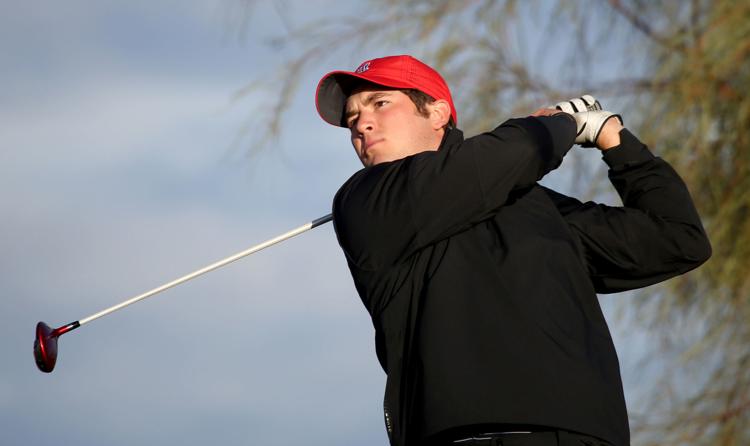 An All-Pac-12 first team golfer as a UA senior, the Tucson product then stepped it up a notch, finishing No. 2 on the Canadian Tour money list. He earned more than $65,000 in two PGA Tour events, clinching his Web.com Tour card for the 2019 season.
10. Sarah Sellers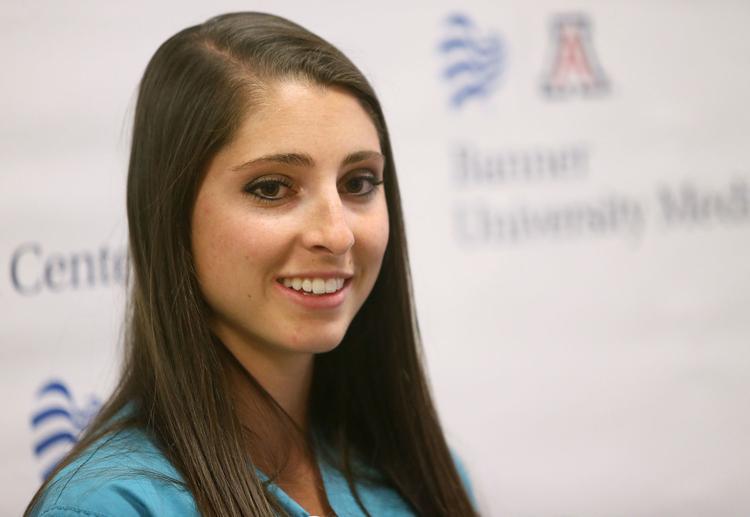 A nurse anesthetist at Banner Health UMC, Sellers finished second in the Boston Marathon to put her name on the map for the 2020 Tokyo Olympics.
9. Bianca Pagdanganan
Not only did the UA junior from the Philippines finish second in the NCAA women's golf finals, it was her epic 30-foot eagle putt on the 18th hole that propelled the Wildcats into the final group of eight teams.
8. Deandre Ayton
In his lone season at Arizona, Ayton was the Pac-12 player of the year, averaging 20.1 points and 11.6 rebounds per game. The Suns took him No. 1 overall in the NBA draft.
7. Brian Peabody
Pima College's men's basketball coach guided the Aztecs to the NJCAA championship game, 31-5 overall, leading the nation with 102 points per game.
6. Blake Martinez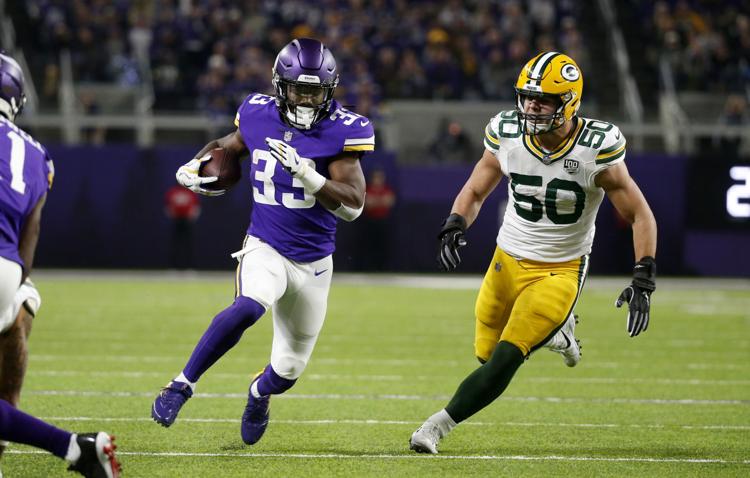 In his third season as Green Bay's starting middle linebacker, the CDO and Stanford grad shined. Martinez is ranked No. 2 in the NFL with 132 tackles through Dec. 23; his total of 276 tackles the last two seasons is tops in pro football.
5. Craig Bjornson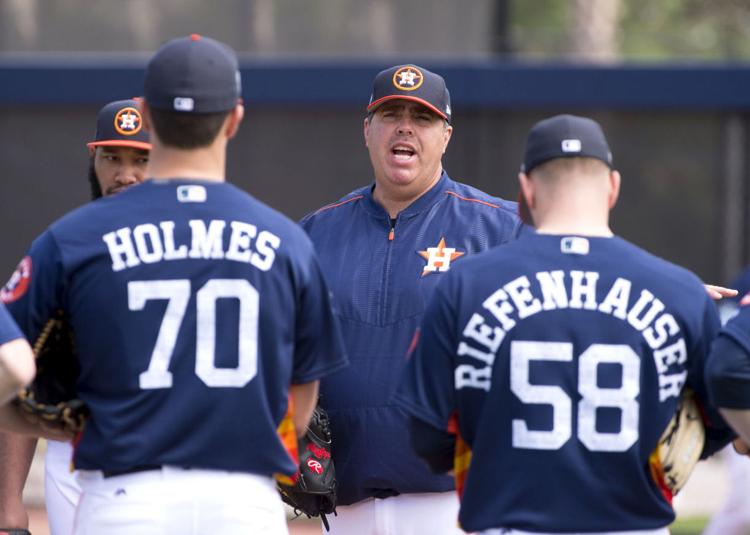 In his first year as Boston's bullpen coach, Bjornson, a Tucson High grad, helped the Red Sox win the World Series with a franchise-record 108 victories.
4. Dave Cosgrove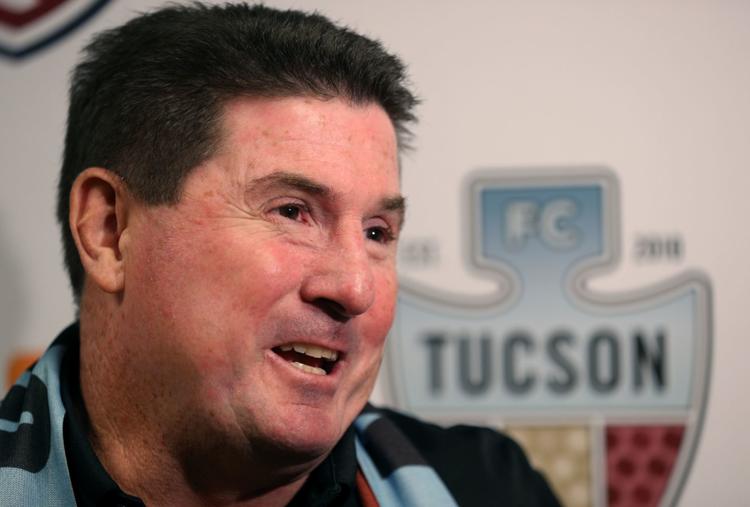 Pima College's Hall of Fame men's soccer coach produced the year of his life: 28-2 overall, finishing with 18 consecutive victories and the NJCAA championship.
3. Roman Bravo-Young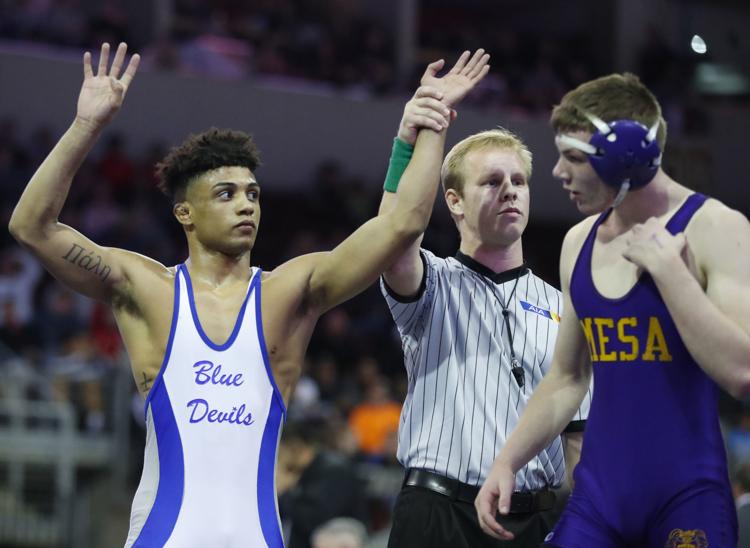 Not only did Bravo-Young complete his Sunnyside wrestling career with an Arizona record 182-0 career and four state titles, he opened the year 7-0 for Penn State, the nation's No. 1 ranked college wrestling team.
2. Hugo Kametani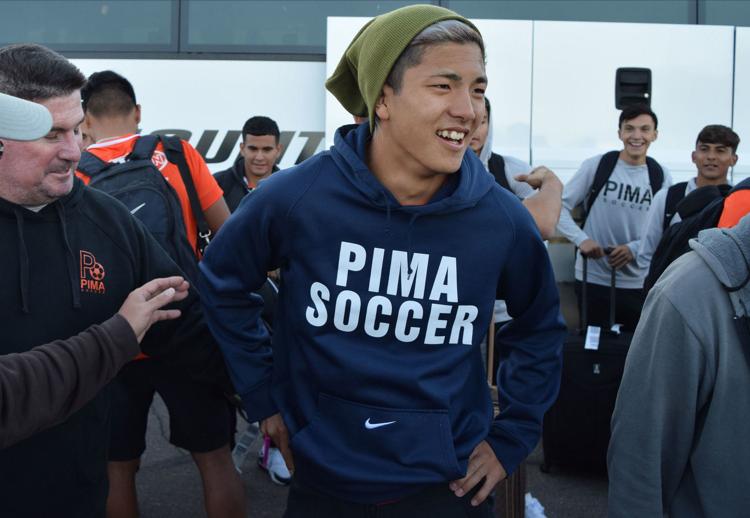 The Pima College sophomore scored dramatic game-winning goals in the NJCAA semifinals and final, and was named the national player of the year. His 30 goals in 28 games were the second most in the country.
1. Laura Ianello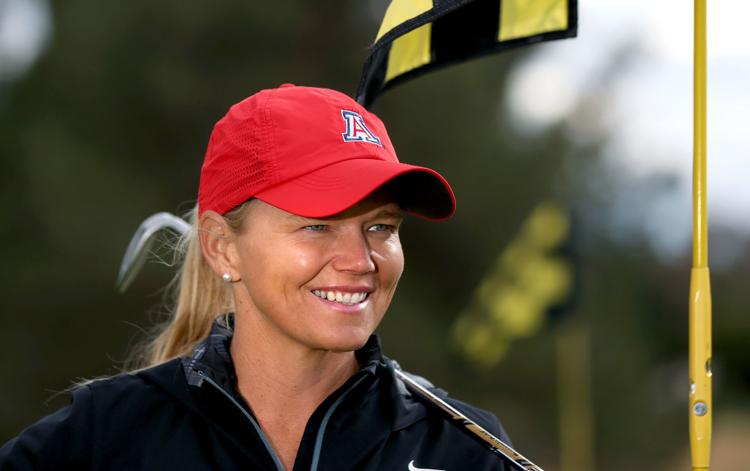 Arizona's women's golf coach piloted her team to the NCAA championship.
MORE: From 'no chance' to national champ, Laura Ianello is No. 1 sports figure of 2018