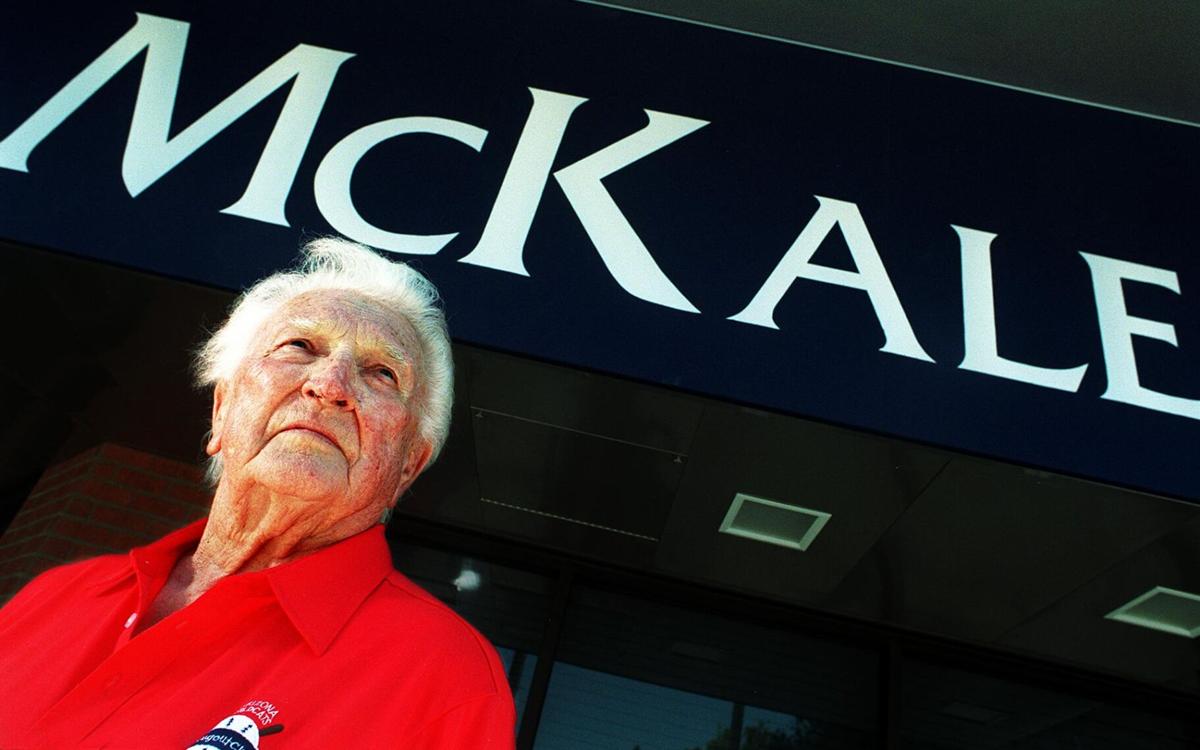 Imagine accepting a job as the athletic director at Arizona in the spring of 1958. The bar wasn't low; it was lying on the ground.
The Wildcats were coming off a 1-8-1 football season and about to put a worst-ever 4-22 basketball season into the books. They played in the Border Conference, which meant yearly home games against such unattractive teams as Hardin-Simmons and West Texas State.
Beyond that, Arizona Stadium and Bear Down Gym were in need of vast and budget-breaking expensive reconstruction projects. The UA's president, Richard Harvill, was not a sports-friendly executive; he was unwilling to commit to financial upgrades or to lower academic standards for at-risk athletic prospects.
When Harvill interviewed New Mexico football coach Dick Clausen for the vacant ADs job, he told Clausen "college athletics in this country are a disgrace."
To make it worse, Harvill discovered the UA's booster group, the Towncats, had been making under-the-table payments to football players, which led to a two-year NCAA probation.
Clausen accepted the job anyway, choosing the UA over an offer from his home-state Iowa State Cyclones. His vision was to create a new conference and abandon the low-level Border Conference. He wanted to start scheduling Big Ten teams. He wanted to add 10,000 seats to Arizona Stadium and build a grand basketball arena seating 15,000.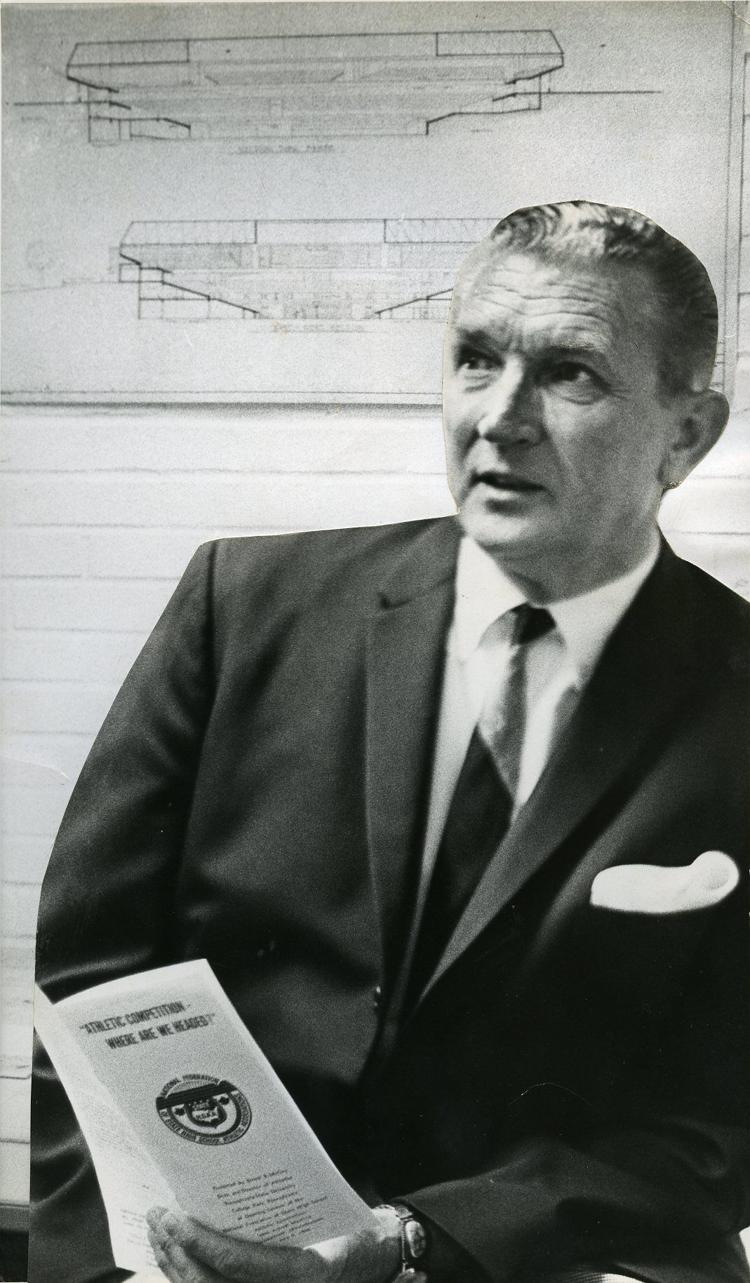 In a 1998 conversation at his midtown Tucson home, Clausen told me that Harvill resisted every proposal.
"He said, 'That puts a lot of pressure on us,'" Clausen remembered. "But I told him that pressure was 100 miles up the freeway."
Indeed, by 1960, Arizona State was emerging as a national power in football, basketball and baseball. No athletic director in UA history faced a more daunting challenge than Dick Clausen, the son of a railroad man from Vining, Iowa.
Clausen, who is No. 26 on our list of Tucson's Top 100 Sports Figures of the last 100 years, overcame most of those 1958 obstacles. By the time he announced his resignation in December of 1971, Arizona was poised to move into the Pac-10 and play on a national stage.
"We were small potatoes," he told me. "I'd say bringing Arizona up to true Division I status was my top accomplishment."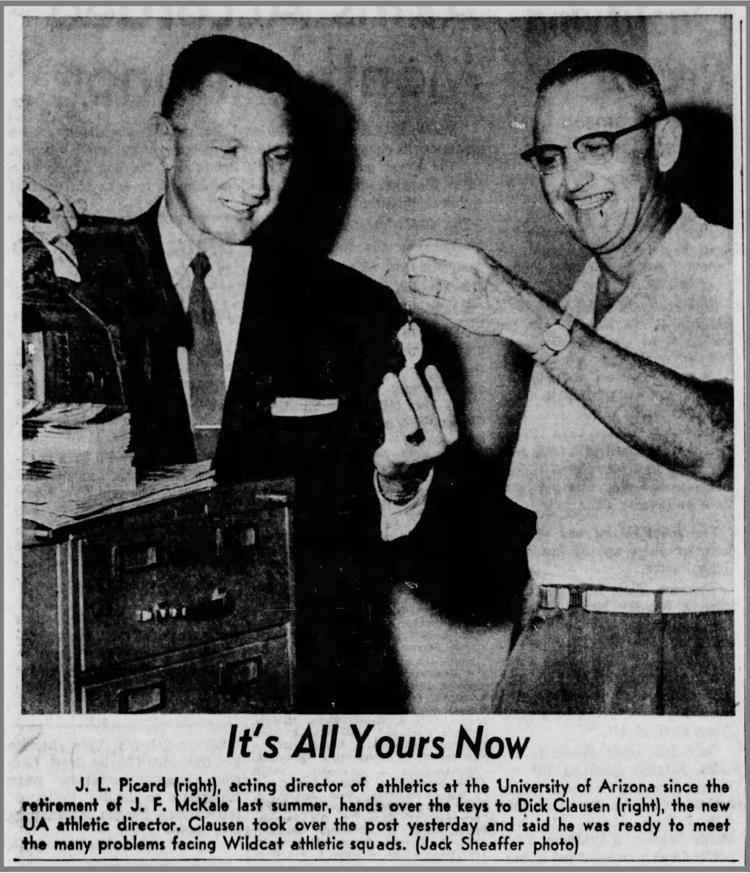 Clausen grew up a baseball player in rural Iowa. He was so good that he was signed by the Cleveland Indians, where he became a minor-league teammate of the great Bob Feller and played against legendary Satchel Paige.
But Clausen made his name as a football coach, specifically at Coe College in Iowa and later, at New Mexico, which had routed the 1-8-1 Wildcats 27-0 in 1957 — the worst season in school history until Kevin Sumlin left Arizona with a 12-game losing streak.
Clausen is given credit for creating the WAC in 1960, overcoming political maneuvering among fellow schools until ASU, Utah, BYU, New Mexico and Wyoming agreed to join forces and make a move toward a higher profile in college athletics. He is given credit for withstanding state legislative pressure to get the money to build McKale Center and abandon the antiquated Bear Down Gym.
"I was the AD for 13 years, and it took 14 to get McKale Center built," he said. "The state legislature, especially the Phoenix group, wouldn't budge. But when (former UA vice president) Swede Johnson and I proposed it would be named after Pop McKale, it changed everything. We got the fans on our side, and it moved the legislature to take action."
Unfortunately, Clausen resigned 14 months before McKale Center opened.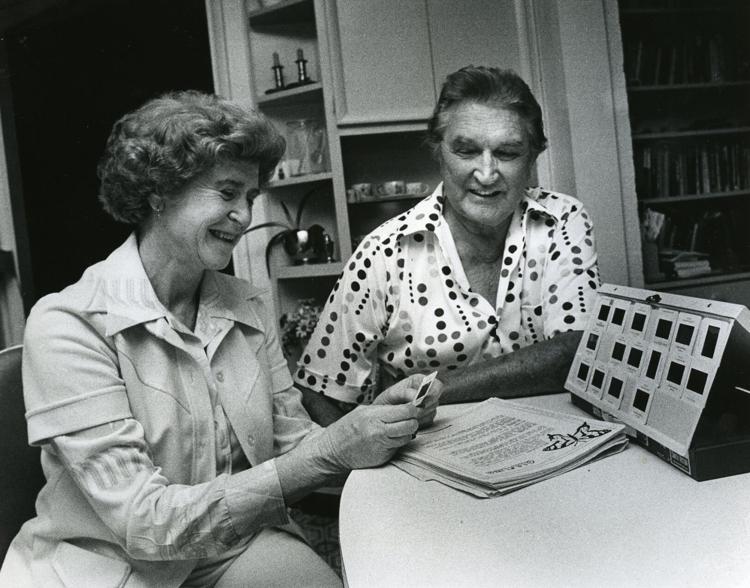 If nothing else, his persistence paid off. As the UA football program flopped in the mid-'60s, Clausen aimed high. He interviewed Houston coach Bill Yeoman, who was a top-25 coach at the time. He interviewed future NFL great Don Coryell and NFL Hall of Fame coach Marv Levy. None were interested.
In 1967, Clausen spoke with Grambling's iconic football coach, Eddie Robinson, about becoming the first Black head football coach in major-college football. Robinson, too, declined.
"It was not a place conducive to winning football," Clausen told me. "We couldn't get in the borderline students that Kush did at ASU. We had no money. The president fought me. Our schedule was too weak. It almost wore me out."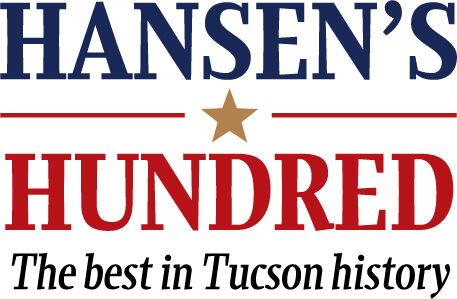 Over time, Clausen was successful in adding 10,000 seats to Arizona Stadium and upgrading the schedule to include Ohio State, Michigan, UCLA and Iowa. His work paid off; one of Clausen's last acts was to hire Jerry Kindall as Arizona's baseball coach.
After leaving athletics, Clausen worked in the UA's administrative offices for a few years. He was inducted into the UA Sports Hall of Fame in 1998 and the National Athletic Director's Hall of Fame in 1992.
Clausen made Tucson his home until his death in 2000.
Contact sports columnist Greg Hansen at 520-573-4362 or ghansen@tucson.com. On Twitter: @ghansen711