Each time I've had the pleasure of spending time with Eddie Leon, I'm like an 11-year-old kid again.
"What was it like to play against Mickey Mantle?"
"Could you tell Reggie Jackson was that good when he was at ASU?"
"Did you back onto the outfield grass when Hank Aaron was at-bat?"
Ranked No. 72 on our list of the Tucson's Top 100 Sports Figures of the last 100 years, Eddie Leon stands alone in one impressive category: He was a No. 1 draft pick three times, by the Minnesota Twins in 1965, the Chicago Cubs in 1966 and the Cleveland Indians in 1967.
Yet the son of a custodian and homemaker from Tucson's historic Barrio Hollywood neighborhood was much more than a baseball player.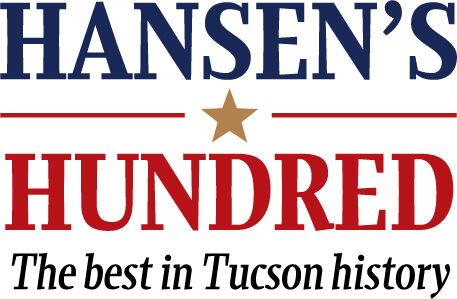 Leon was an honor student at Tucson High — he skipped the third grade — who was THS' 1963 senior class president who would go on to earn a UA degree in civil engineering when he was only 20.
After playing for Arizona's freshman team as mandated by NCAA rules of the day, Leon became a first-team American Baseball Coaches Association All-American as a Wildcat sophomore, breaking the school record with 75 RBIs and hitting .328.
The Minnesota Twins selected Leon, a shortstop, with the ninth overall pick of the 1965 MLB draft and offered him a $20,000 bonus. At first, that much money seemed like a million dollars to someone whose family struggled to make ends meet.
But Leon was a step ahead of the Twins.
"I studied the makeup of a so-called 'bonus' and realized that the $20,000 wasn't really $20,000," he told me. "Once you broke it down, it included $2,500 for making the Double-A roster, $1,000 for sticking it out 90 days, about $3,000 to complete my college education, as well as counting two years toward my base salary."
Leon turned it down and returned for his junior season at Arizona. That was one of the best decisions of his life. He led the Wildcats to the 1966 WAC championship and the College World Series, again becoming a first-team ABCA All-American, hitting .378 and scoring a school-record 74 runs.
He and Jackson were both first-round draft picks in June 1966, but Leon didn't like the Cubs' offer and returned to Arizona to complete his education and play his senior season.
He then signed with the Indians, who drafted him in the first round in 1967. Leon's thoughtful approach to a professional baseball career worked.
"When the Cubs drafted me, I knew they had a long-term shortstop, Don Kessinger, blocking my path," he said. "But when the Indians selected me, I knew they needed middle infielders. I was in the big leagues a year later."
Indeed, Leon made his MLB debut on Sept. 9, 1968, on a Cleveland team that included future World Series manager Lou Piniella and 1970s All-Star pitcher Luis Tiant.
Leon played in the major leagues until 1975, his final game finding him as a shortstop for the Yankees, whose lineup included Thurman Munson and Bobby Bonds.
Along the way, Leon played baseball for some of the leading names in Tucson history: Tucson High catcher Rich Alday and American Legion coach Jim Wing, who went on to help coach Arizona to College World Series championships in 1976, 1980 and 1986.
After his baseball career, Leon made the most of his engineering degree. He was part of the groups who developed The Gallery, a golf and residential compound at Dove Mountain, and the Sabino Springs neighborhood in the Catalina Foothills, which includes the Arizona National Golf Course.
A skilled golfer at Tucson Country Club, Leon is close friends with Cleveland Indians manager Terry Francona. He helped develop Francona's winter home in Tucson.
Contact sports columnist Greg Hansen at 520-573-4362 or ghansen@tucson.com. On Twitter: @ghansen711