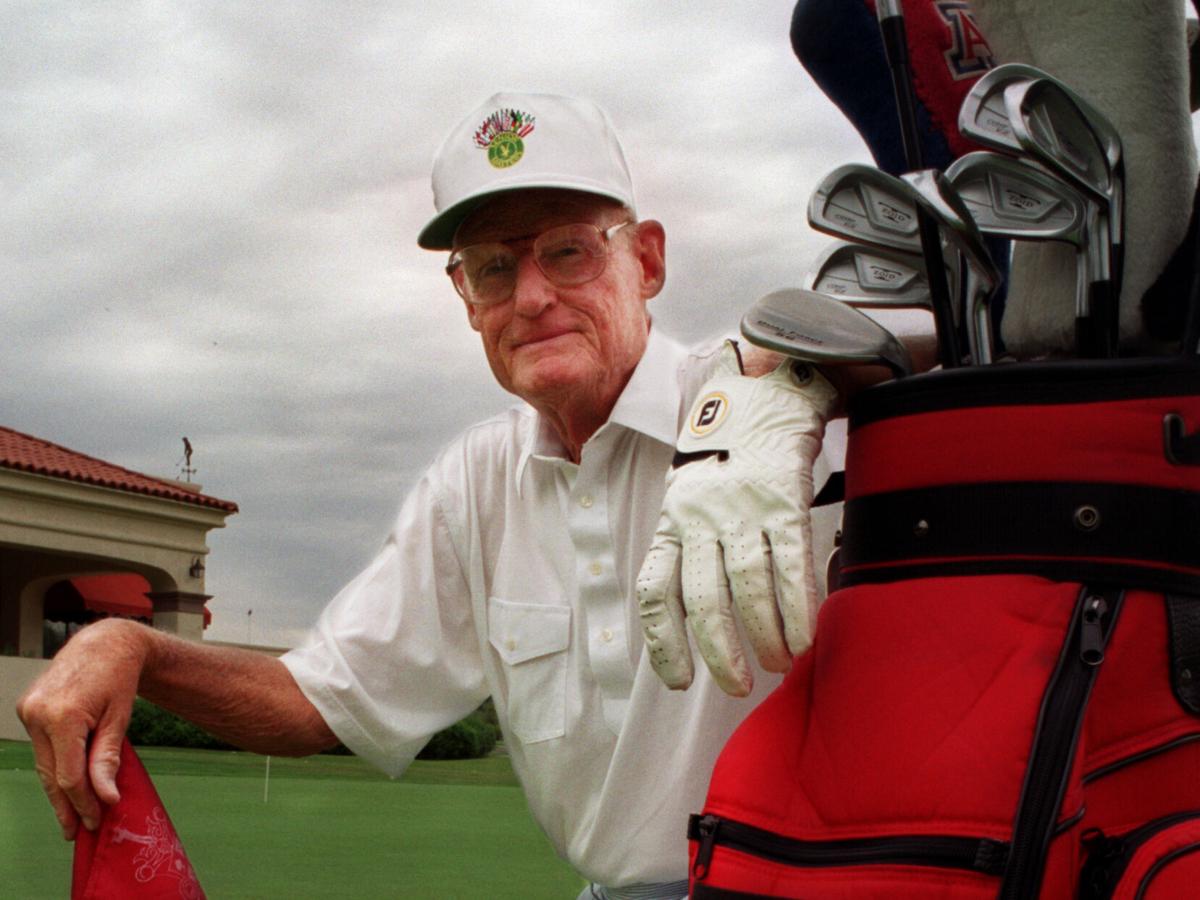 Ed Updegraff arrived in Augusta, Georgia, for the 1962 Masters golf tournament with a sense of awe. Wouldn't any 39-year-old amateur golfer?
The field was loaded: Arnold Palmer, Sam Snead, Ben Hogan, Gene Sarazen, Jack Nicklaus, Byron Nelson, Gary Player. But it wasn't the titans of golf that left a lasting memory; it was being summoned to the private cabin of Bobby Jones, co-founder of the Masters and the only grand slam winner in golf history.
Jones, then crippled by a spinal condition, wanted to talk to Updegraff about his remarkable amateur career, which began as a self-taught kid in Boone, Iowa, and ultimately led him to the U.S. Walker Cup team.
Recounting his visit with Jones, Updegraff told the Star: "It was very emotional. I was torn up."
Updegraff, the No. 82 selection in our list of Tucson's Top 100 Sports Figures of the last 100 years, missed the cut at the Masters that year, shooting 74-77, a legendary event in which Palmer defeated Player and Dow Finsterwald in a memorable playoff.
Updegraff's golf game was so sound that he played in five more Masters, all as an amateur. But he was never fully tempted to leave his medical practice as a urologist to turn professional.
Thus, the man who won a record 12 Tucson city championships, five Arizona Amateurs and played on the U.S. Walker Cup teams of 1963, 1965 and 1969 — berths which were his ticket to the Masters — spent his golf career known as Tucson's "Dr. Ed" more than anything else.
Now 99 and living on a golf course in Saddlebrooke Ranch north of Tucson — he stopped playing golf a few years ago — Updegraff is widely viewed as the greatest amateur golfer in Arizona history.
He twice finished fourth in the PGA Tour's Tucson Open, 1962 and 1969, all while he maintained a full-time urology clinic in Tucson, playing golf about two or three times a week.
"I love to play golf," he told me three years ago at the Saddlebrooke complex, "but I wasn't a pro. I would've lost my appreciation of the game, and it would've taken all the fun out of it for me. My medical practice was different — there was a new challenge every day."
Updegraff won the Tucson Country Club championship 27 times. Five times Golf Digest magazine named him one of America's 10 leading amateur golfers. But there was nothing country club-ish about Updegraff. He was as comfortable playing at muni courses such as the Haven in Green Valley and El Rio golf course as he was at the TCC or Augusta National.
About 10 years ago, I had the good fortune to play a round of golf at Tucson National with Updegraff and five-time LPGA Tour winner Cindy Rarick, a Sahuaro High School grad. Whenever I would chunk a shot or three-putt, Updegraff and Rarick were encouraging.
"I learned this game by accident because my father, who was a doctor, bought a house next to the muni course in Boone, Iowa," Updegraff said with a smile. "I know what you're going through."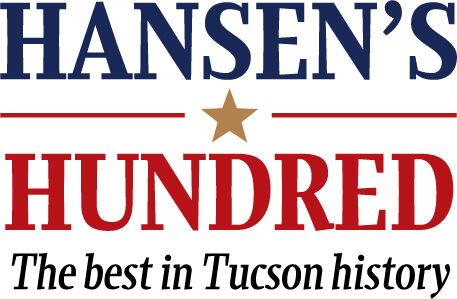 The tension lifted. And Updegraff bought lunch after our round, too.
Updegraff graduated from the University of Iowa medical school in the early 1940s but had no time to contemplate turning pro. He was inducted into the Navy and assigned to a Naval Hospital in Florida. At the conclusion of the war, he began preparations to open his own medical practice. He thought about the opportunity to play golf year-round in Arizona — as a child, he accompanied his parents on a visit to Tucson and saw people playing golf in the winter — and subsequently moved here in 1951.
Updegraff entered the 1951 Tucson City championships for the first time. He led by nine strokes after 36 holes and won easily. It wasn't long that the golfers at Tucson's three courses — El Rio, Randolph and the TCC — were talking about Dr. Ed.
In 1999, Updegraff was selected as recipient of the annual Bobby Jones Award by the USGA, considered the top off-course honor in golf. It was an award previously presented to Nicklaus, Palmer, Hogan and Nancy Lopez.
"Not bad for a duffer from Boone, Iowa," he told me. "I got to live the best of both worlds."
Contact sports columnist Greg Hansen at 520-573-4362 or ghansen@tucson.com. On Twitter: @ghansen711