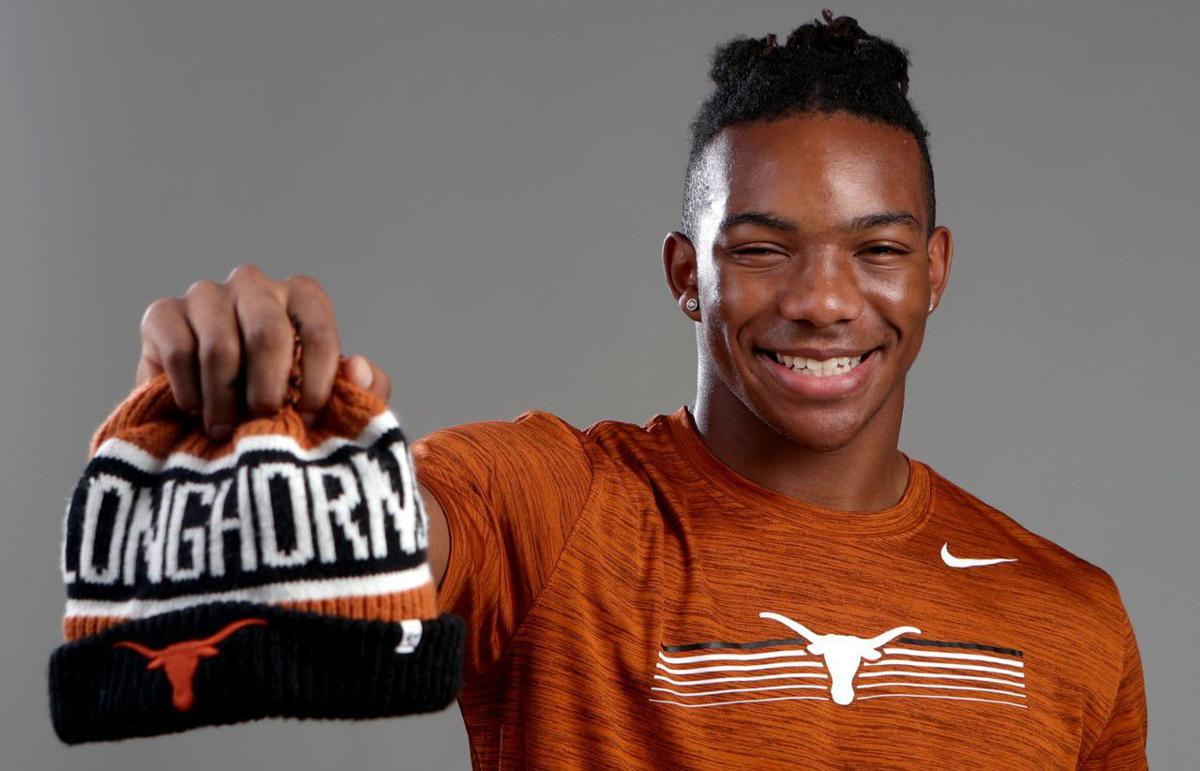 Not one person from Tucson has ever played college football for the Texas Longhorns.
The last player from Southern Arizona to rep burnt orange and white was Douglas High School running back Gib Dawson, who led the Longhorns in rushing, receiving, all-purpose yards and scoring in 1951. He was drafted by the Green Bay Packers in 1953; the team's iconic coach, Vince Lombardi, didn't take over for another six years.
More than 60 years later, The Old Pueblo has produced its first Longhorn.
Salpointe Catholic running back Bijan Robinson announced his commitment to Texas Friday afternoon. The 6-foot-1-inch, 200-pound Robinson is rated as a five-star recruit and the third-best running back in the 2020 recruiting class, per 247sports.com. Robinson was also considering Ohio State, though just about every other major program — including Arizona — wanted him. Robinson rushed for 2,400 yards and 35 touchdowns in 2018. Both were single-season school records. One of his more notable games was a 247-yard and three-touchdown performance … on just four rushes.
During his three-year span at Salpointe Catholic, Robinson has rushed for 4,801 yards and 65 touchdowns. In total, Robinson has recorded 72 career touchdowns; he needs eight more to break Cam Denson's career record.
Robinson picked the Longhorns because, well, it's Texas. And he plays football.
"I chose there, first, because the coaches are what I need for my development at the college level, and God willing, the NFL," Robinson told the Star. "The culture that Texas brings as a team and as a fan base is second to none and just how genuine the people are with winning mindsets. That's the reason why I chose Texas, and how they love the Lord is the biggest thing for me."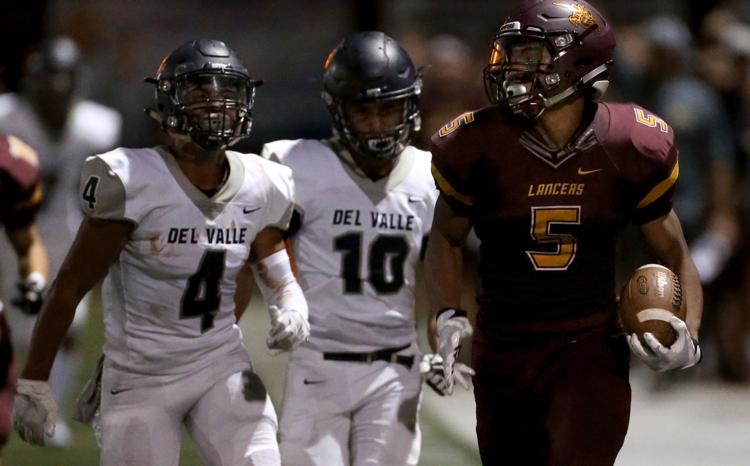 Robinson is the first five-star commit to join Texas' 2020 recruiting class. The Longhorns were ranked 20th nationally by 247Sports.com before his commitment — and 15th afterwards.
Robinson said he was most impressed by Texas' culture and coaching staff.
He believes both can help him achieve his goals, which include winning a national championship and the Heisman Trophy, and eventually becoming an NFL draft pick.
Coach Tom Herman's staff is filled with former Ohio State coaches, including running backs coach Stan Drayton, who mentored Dallas Cowboys star Ezekiel Elliott in college. Drayton also coached All-Pro running back Arian Foster at Tennessee and Matt Forte with the NFL's Bears.
Texas' tradition, history and facilities helped, too. Robinson roamed the sidelines at Darrell K. Royal-Texas Memorial Stadium at April's spring game. More than 70,000 fans packed the stadium; many knew who Robinson was, and screamed out for him to pick UT.
"When I was walking on the field, the fans were standing up just going nuts and they were like, 'We need you! We need you here!'" he said. "And I was like, 'Whoa, I'm not even here yet.'"
Robinson will step into a program that has produced big-time running backs.
Ricky Williams and Earl Campbell both won Heisman trophies before moving on to the NFL, where they combined to gain 19,416 yards.
"I feel like I can be in that category one day," Robinson said.
But first, Robinson will play one more season at Salpointe Catholic. He wants to run for 3,000 yards and 40 touchdowns while winning a state championship; Salpointe has fallen one game short in each of the last two years. The Lancers open their season Aug. 30 against Mesa Dobson.