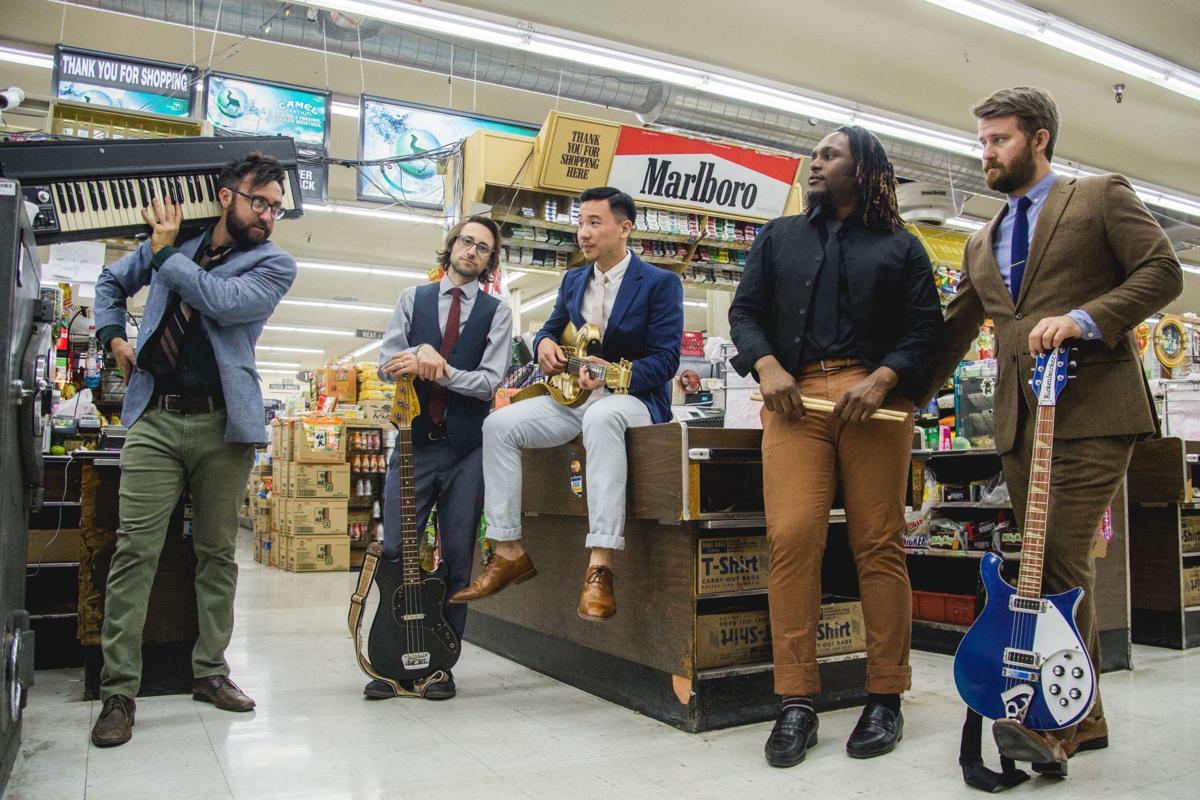 Tucson musician Noah Horton and a few of his fellow music makers do not live anywhere near Georgia, but that isn't stopping them from getting involved in that state's hotly contested Jan. 5 Senate runoff elections.
Horton and his colleagues are using music to insert themselves into the election, which could determine control of the U.S. Senate.
Their project, "Tucson For Georgia" (tucsonforgeorgia.com), raises money for The New Georgia Project (newgeorgiaproject.org), a nonpartisan effort to register and civically engage Georgia voters. If you donate at least $5 to "Tucson For Georgia" on playitforward.com, you can download Horton's song "Normal" and four other songs by Tucson artists.
This summer, Horton wrote "Normal" in reaction to the turbulent events of 2020 and decided he wanted to use it for a good cause after his "disillusionment and disappointment with the current political environment."
The New Georgia Project seemed like the perfect cause to support to help affect positive change after such a "confusing and upsetting year," Horton said. With help from friends Fred Huang, Kyle Gutierrez, Nick Letson and Dave McGann, Horton's "Normal" was mixed, recorded and ready for action.
"If you care about this cause then this is a great way to help," Horton said. "It will be one of the most meaningful ways that you can influence politics at the national level for a long period of time."
Horton, 36, is a chief marketing officer for a nonprofit but in his free time, he makes and plays music. A resident of Tucson since 1999, he has played many genres of music since he learned to play guitar at 14 but is especially drawn to folk and rock. He plays both solo and with bands, including the groups Asian Fred, Holy Rolling Empire and Neon Eon.
This is Horton's first time creating overtly political music. He started out with a goal to raise $500; to date, "Tucson For Georgia" has raised over $1,700, so Horton upped his goal to $2,500.
"Whether or not you're into the music, I'm encouraging whoever's able to do what you can to help." Horton said. "Whether it's donating to this project to get some music or helping your neighbor or supporting your local food bank, it's a more important time than ever to help others in whatever way you can."
Sunday Joyahnnah Holland is a University of Arizona journalism student apprenticing with the Arizona Daily Star.