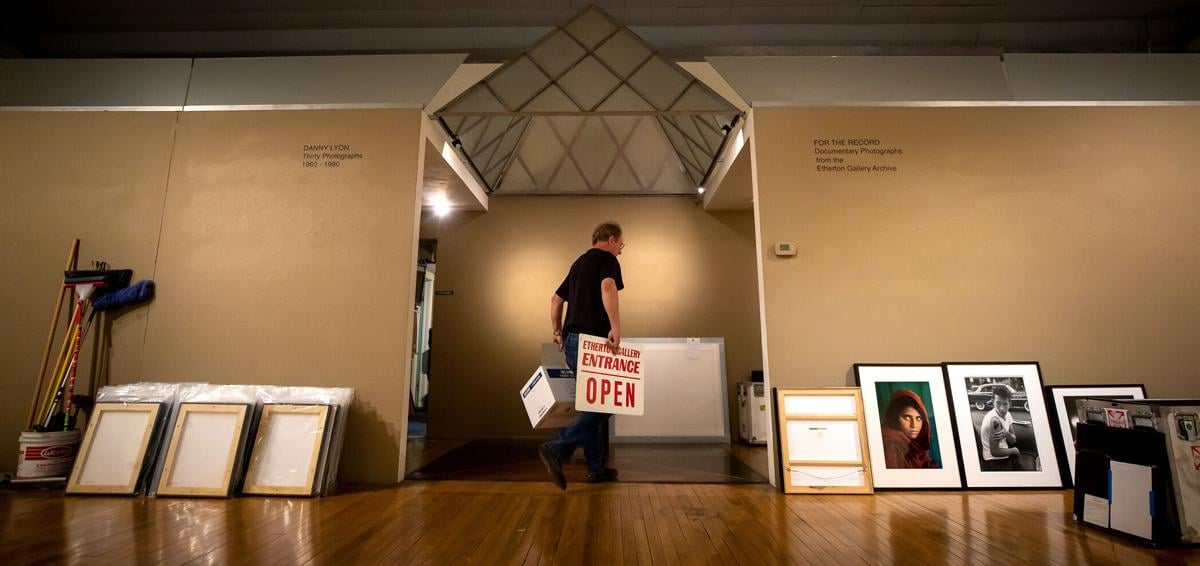 After 33 years and more than 230 exhibitions, Terry Etherton is saying goodbye to his gallery on South Sixth Avenue and hello to a new space in the heart of Tucson's Barrio Viejo.
For much of the last week, Etherton has been climbing up and down the stairs leading to his longtime home on the second floor of downtown's Odd Fellows Hall, transporting inventory to his new digs at 340 S. Convent Ave.
The new space, originally built as a private gallery for William Small Jr., former publisher of the Tucson Citizen and an avid art collector, has several key features that Etherton Gallery previously didn't.
There is ample parking and wheelchair accessibility, a loading dock, concrete floors and a nice kitchen.
Etherton is especially excited about the large, outdoor patio included with the gallery.
"We can have sculpture and events out there, live music and things like that," he said. "We plan on doing a lot with that patio."
Etherton had been casually looking for a new gallery location for several years.
"A lot of it has to do with the stairs," he said. "A lot of our clients are getting older. They can't get up the stairs. I am 70 now. Going up and down those stairs 10 times a day takes its toll."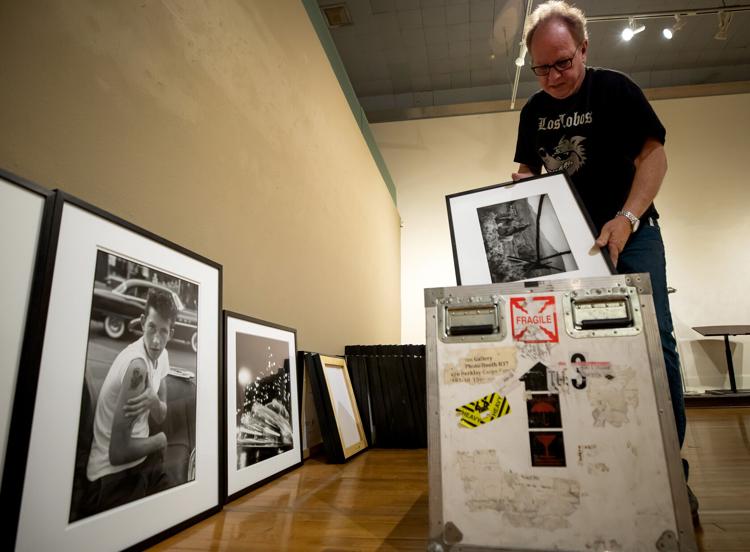 Etherton wanted to stay downtown, but properties were either too expensive or required too much to build out.
When the South Convent space became available, Etherton seized the opportunity.
"I knew that building," Etherton said. "I used to go to openings when Bill (Small) had it. He was one of our clients. I never imagined that I would be able to take the space over."
Etherton said the building owner, Don Rollings, worked with him on securing the location.
"They know I was good friends with Bill," Etherton said. "They kind of feel like us taking over that space was continuing the legacy of it being an arts space. It is a really good fit for us."
Etherton said the gallery will be open by appointment through the summer starting June 1, with a grand opening exhibition in September, celebrating Etherton's 40 years operating in Tucson. The gallery started at 424 E. Sixth St. in 1981 before moving to its most recent home at 135 S. Sixth Ave in 1988.
Its first public showing will be a solo exhibition of the works of New Mexico photographer Joel-Peter Witkin.
"Witkin's work is somewhat controversial, provocative," Etherton said. "We want to start off over there with a really big statement."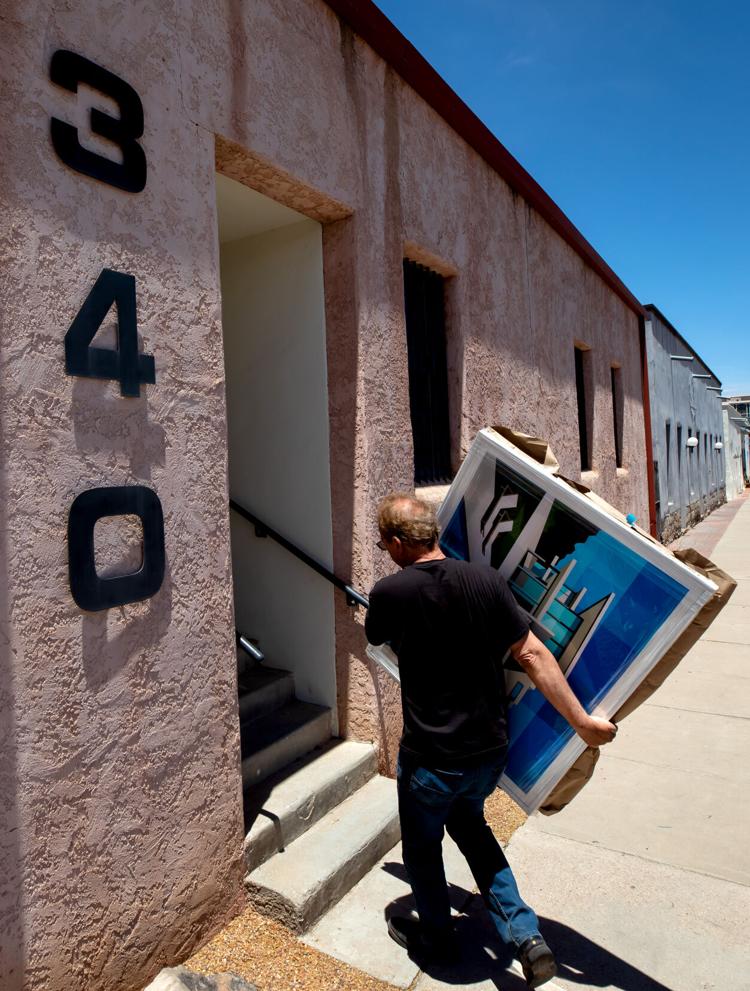 Etherton said the gallery is laid out differently than his South Sixth gallery, offering more of a spatial challenge.
The old space had "one gigantic room," Etherton said. "You could see a lot of stuff at one time. Some people thought that was a little overwhelming."
The new location consists of several smaller spaces.
"We are going to be able to control the traffic," he said. "The way people come in and exit; what they see and the order in which they see it. It is a new way of thinking about things."